Foodies Paradise called Lahore is a festive place for food lovers and invites them to checkout the first class eateries. No matter, what you crave in which budget. Here are myriads of food outlets exist to keep your pocket sustain. But is there charm of food variety and ease of pocket at the same time while yearning for world class desserts?

Of course, the list is quite long. With cherries on a top, trifle filling inside, floating creamy chocolate, just hit a journey of mouth-watering and finger-licking munch.  

1. Chocolate Gol Gappay by Sweet Tooth
Standing as a brand of unique desserts, Sweet Tooth is offering you a delectable treat with chocolaty gol gappas garnished with nuts and served with rich original chocolate.
Located at 18, Sector T, DHA Phase II, Lahore, Pakistan.
2. Chocolate Soup by Veranda Bistro
Simple to make and delectable to take; its creamy chocolaty taste is too unique and moderate in sweetness. A perfect match for your evening feast at Veranda Bistro.
Located at 6L, Gulberg, Lahore, Pakistan. Phone: (042) 35714765
3. Chocolate Dome Trifle by Dessert Directory
It's too yummy; the dessert is having the filling of trifle and brownies. A full fledge meal while craving for sweetness.
 Located at 13 Y, commercial sector market, DHA Lahore, Pakistan. Phone: 0321 7070707
4. These Ice Curls by IceCurl Lahore
Taste the Original, IceCurl is a something where you're going to be served with fancy, nutty and fruity ice cream slices. Just experience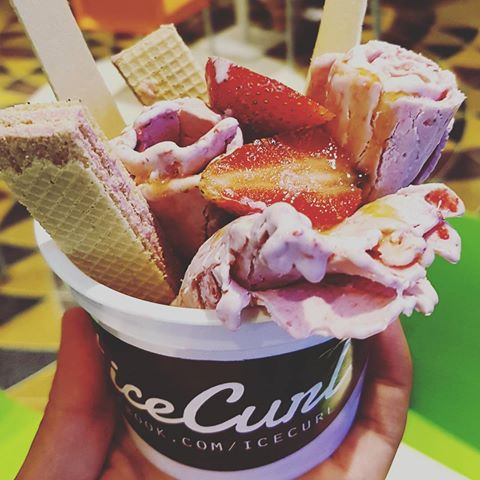 Located at Fortress Square, Mall Lahore, Food Court Area, Lahore. Phone: 0321 6391983
5. Figs and Chocolate concoction at Dessert Directory
Having thick cream, real buttery and chocolaty munch, Dessert Directory has another unforgettably delicious figs and chocolate concoction for you.
Located at 13 Y, commercial sector market, DHA Lahore, Pakistan. Phone: 0321 7070707
6. Chocolate Burger by Sweet Tooth
Looks like Shami Kabab but  not really that. It's a perfect option to have a sweet treat along with family or a friend's get together.
Located at 18 T (Commercial), Phase II, DHA, 18, Lahore.
7.  Nutella Naan By Maro Tandoors
Yes, traditional Naan is what you're already familiar with but not the same for this time. It's garnished Nutella Naan with uniqueness of both taste and look.
Located at Lalik Chowk, DHA & 82, M Block, Model Town, Lahore. Phone: 0322 4213277
8. "Wild forest" waffles by Masoom's Pancake Lounge
Topping of fresh cherries, blueberries and brownies resisting on thick cream is simply amazing to have a complete breakfast or to keep in mind to visit by weekend.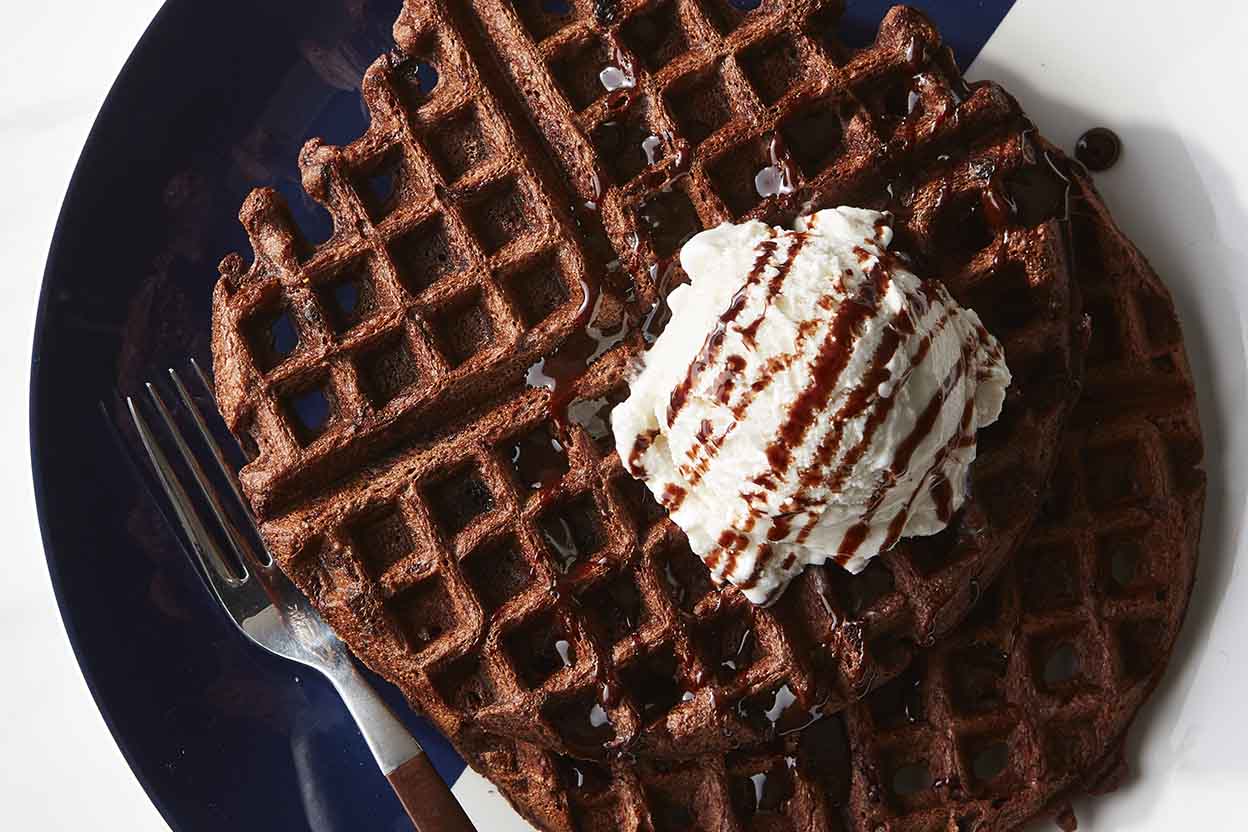 Located at Shop # 9, 10, Al Hafiz Tower, M.M Alam Road, Lahore. Phone : +92-42-35749467
9. Butlers Chocolate Affogato By Butler's Chocolate Cafe
They are proud of being a brand of happiness because they are serving before mid 1900s and striving to provide commendable taste. It's all about to plan a luscious Chocolate Affogato feast offered by Butler's Chocolate Cafe.
Located at Near Hussain Chowk, M.M Alam Road, Gulberg III, Lahore. Phone: (042) 35772504
10. Nutella Paronthay (aka Parathay) and Strawberry Delight by Jug Mug
An awesome combination, Nutella and strawberries is to start your day with first intake or as a snack after a lunch break…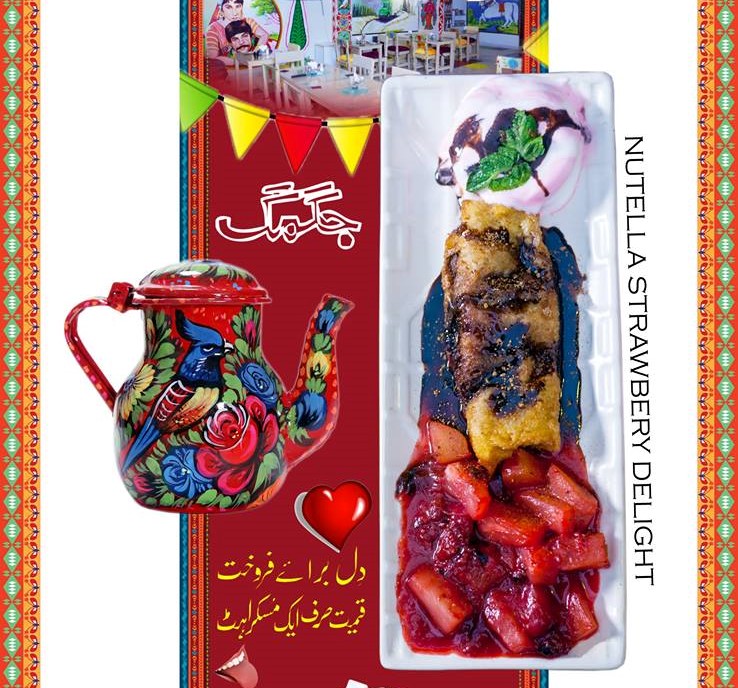 Located at 91 Ghazi Rd, Lahore.
Well, it has been just listed the leading desserts in Lahore regarding their uniqueness and original flavory munch. But in Lahore, you will not see a full-stop in front of  varied distinct and super scrumptious desserts menu.