Lahore is the city of Education as this city is also known as the city of colleges. There are many famous engineering and medical colleges in Lahore. Medical colleges and universities are the much important for the development of any countries. Each and every country is called strong when its people are lively and physically fit in every aspect, therefore, the importance of the medical colleges in every country is the same as the importance in the other countries. If one's country health department is strong then only that country can be considered as the progressing country and for this college play an important role as they can produce well trained and educated Doctors to serve the community.
Akhtar Saeed Medical and Dental College
Dr. Farooq Saeed Khan conceived the idea of building a medical college with state of the art facilities for medical students to groom in a conducive environment.
Established in 2009, the college has earned massive reputation. Akhtar Saeed Trust Teaching Hospital is associated with the college so that students can practical improvise their learning skills. The college is affiliated with Ministry of Health, International Medical Education Directory, World Health Organization (WHO) Avicenna, Pakistan Medical & Dental College (PMDC) & University of Health Sciences (UHS). Akhter Saeed Hospital has been registered as a Non-profitable Charitable Organization since 1st July 2000.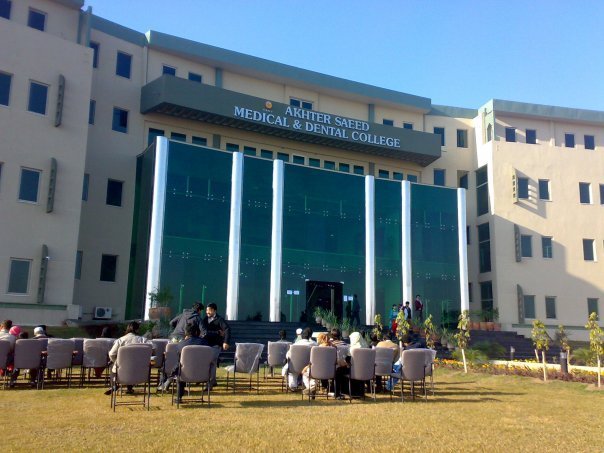 Allama Iqbal Medical College
Allama Iqbal medical college is a public school of medicine, health sciences and nursing, Established in 1975. Today, this medical college has a campus with an area of almost 105 acres.
Mr. Zulfikar Ali Bhutto is the founder of Allama Iqbal medical college and he inaugurated this medical college on 2nd may 1975. The first principal of this medical college was professor A.H.Awan. This medical college was first affiliated to the Punjab University. In 2003, it became affiliated with the university of health sciences, it is one of the those medical colleges in Lahore who produce well trained doctors.
 Allama Iqbal medical college has a complex with an area of 105 acres. The campus includes various buildings for basic and clinical sciences, administration, and mosque. Moreover, this medical college has sports facilities like tennis courts, cricket stadium, flew with trackers and swimming pool. This medical college has seven hostels for the accommodation of students, professionals and hospital residents.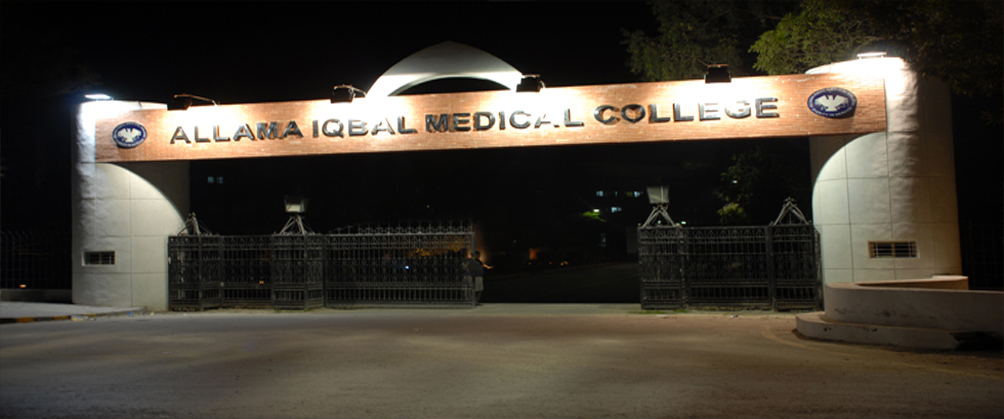 Central Park Medical College
Central Park Medical College (abbreviated as CPMC), established in 2008, is a private medical school (also called Medical College, in Pakistan) located on Ferozepur Road, Lahore, Punjab, Pakistan. It is registered with PMDC, affiliated with UHS and approved by Ministry of Health. Bhatti International Teaching Hospital, WAPDA Teaching Hospital, and Central Park Teaching Hospital are affiliated with the college as training hospitals.
The aim of this college is to produce competent doctors who will have knowledge skills and the right attitude. In order to achieve this aim, Central Park Medical College has devised a progressive MBBS course which will deliver the curriculum which, while conforming to PMDC requirements, will have additional features like problem-based learning, integrated learning, and student selected modules. The other salient feature of this program is regular contributions of teachers from the United Kingdom who have an international reputation.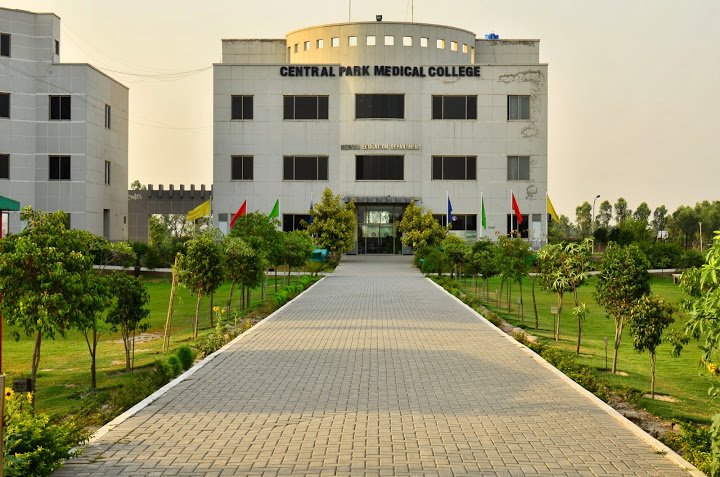 CMH Lahore Medical And Dental College
CMH Lahore Medical and Institute of Dentistry is a co-educational institution and is attached to the CMH (Combined Military Hospital) Lahore. It was established in 2006.
Inauguration of CMH Lahore Medical and Institute of Dentistry Held on 16 January 2010, by the former President and Chief of Army Staff of Pakistan General Pervez Musharraf. It is one of the most advanced hospitals providing facilities to public as well as military in Pakistan. The new campus is a purpose built building, which is the most beautiful structure in the metropolitan city. It is a fine blend of architecture, accessibility, and comfort.
The college is affiliated with University Of Health Sciences Lahore and recognized by the Pakistan Medical and Dental Council. CMH Lahore Medical and Dental College is included in the AVICENNA Directory for medicine and International Medical Education Directory of FAIMER and ECFMG and The Institute of Dentistry is recognized by the Government of Pakistan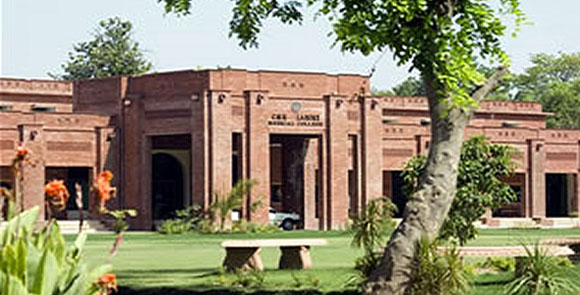 Fatima Jinnah Medical University
Fatima Jinnah Medical University, named after Fatima Jinnah, associated teaching hospital with Sir Ganga Ram Hospital. Fatima Jinnah is a medical institution to teach and train female doctors and post-graduate students and provide medical and healthcare facilities to the citizens of the country particularly in and around Lahore and more particularly to the women population. It is now a tertiary healthcare unit.
Sir Ganga Ram Hospital was established in 1921 in the walled city of Lahore by a philanthropist Sir Ganga Ram who also donated a piece of land. The hospital was shifted to its present location in 1943 to cope with the growing demand for medical and healthcare services. On June 30, 2015, the Health Department of Pakistan changed the status of the Medical College to the Medical University.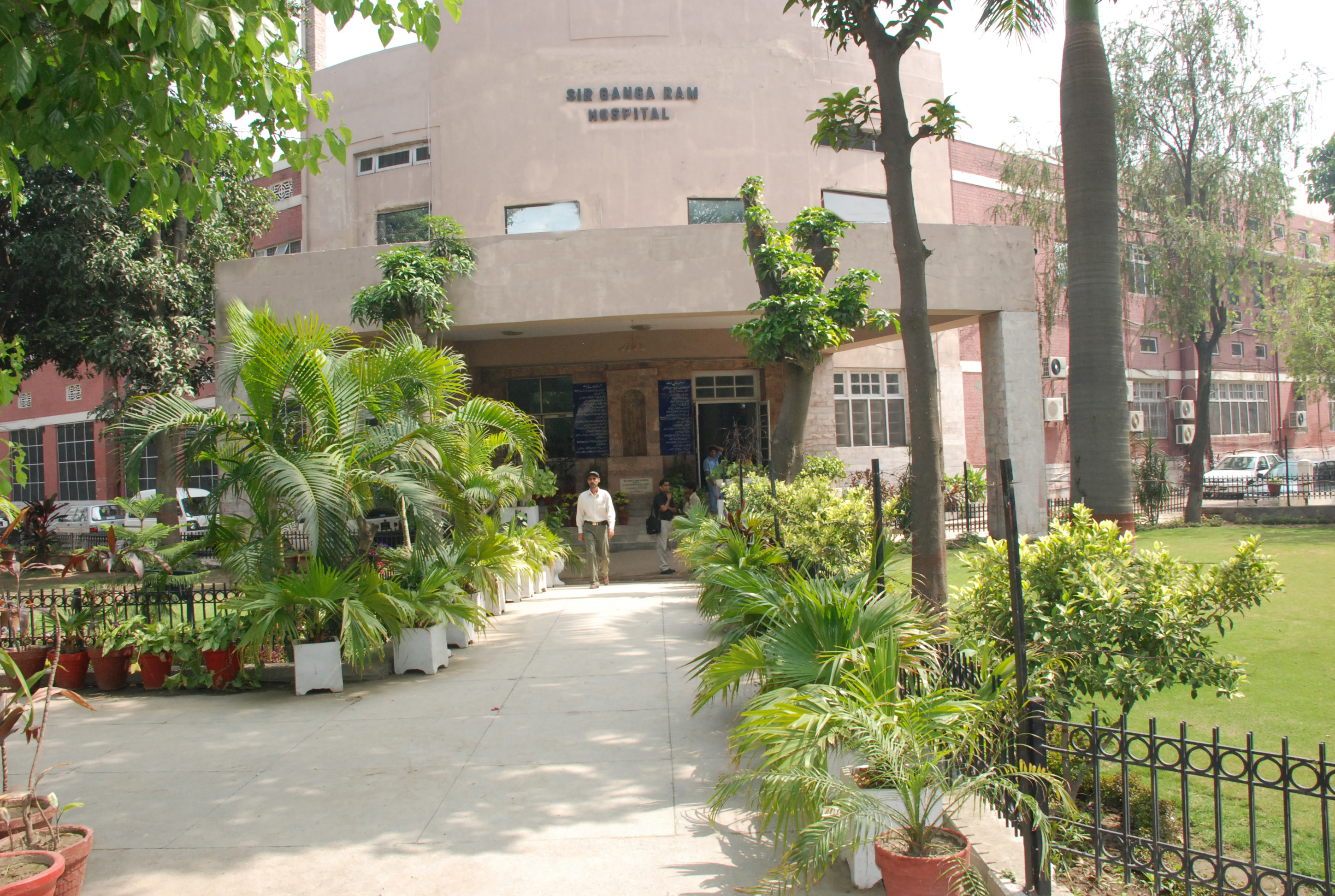 King Edward Medical University
Established in 1860 as the Lahore Medical College and became one of the best medical colleges in Lahore. It is the fourth oldest medical school in South Asia, after Medical College Kolkata (January 28, 1835), Madras Medical College, Chennai (February 2, 1835) and Grant Medical College, Bombay (1845)King Edward Medical University formerly known as King Edward Medical College is the oldest medical school in Pakistan. Mayo Hospital is the attached hospital, which was built in 1872 and was named after Lord Mayo. King Edward Medical University is the oldest educational institute in Pakistan. King Edward Medical University is supervising Seven Tertiary care hospitals in Lahore as its teaching Hospitals. It is the most preferred medical college in the public sector. Students with the highest scores in the MCAT prefer to opt for King Edward Medical College.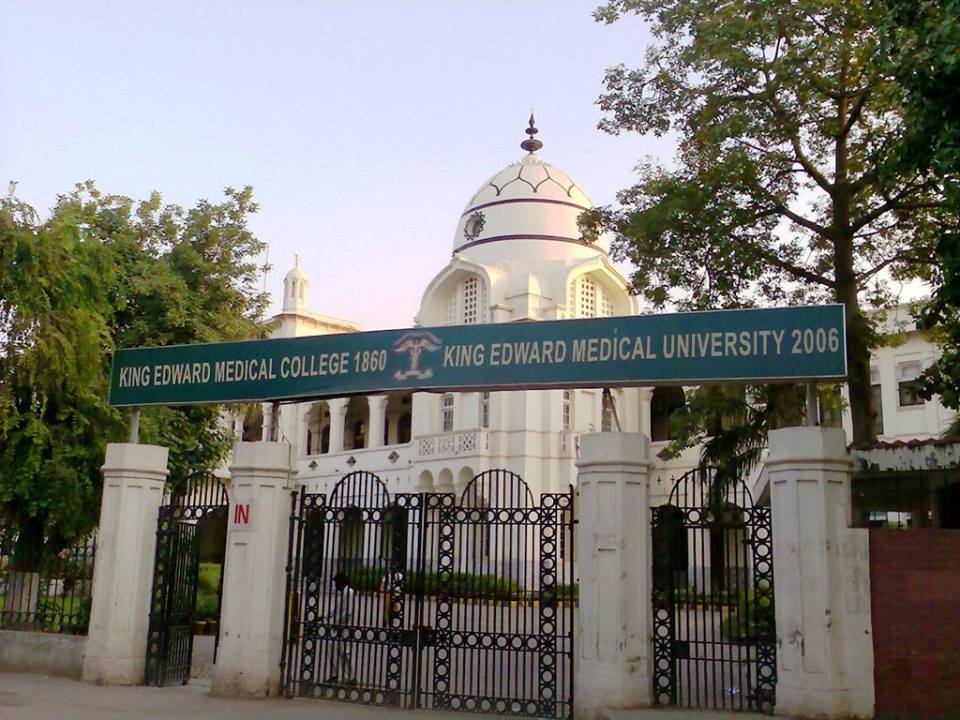 Lahore Medical and Dental College
Lahore Medical & Dental College (LMDC) was founded as a private medical college in 1997 making it the first private institution of its kind in Punjab. The main campus is situated near Lahore's northern canal and houses buildings for all of their academic programs including Lahore Medical & Dental College, Lahore Pharmacy College, Lahore College of Physical Therapy, Lahore School of Public Health and Institute of Paramedical Education.
Their Pakistan Medical & Dental Council recognition gives graduates full eligibility to take their education to the next level by completing further education and appearing in professional examinations on a global scale. LMDC offers students an international standard of education to help prepare them for the future and to ensure that they obtain all of the credentials required to work on a global scale. The teaching staff at LMDC is composed of doctors, surgeons, dentists, and professors.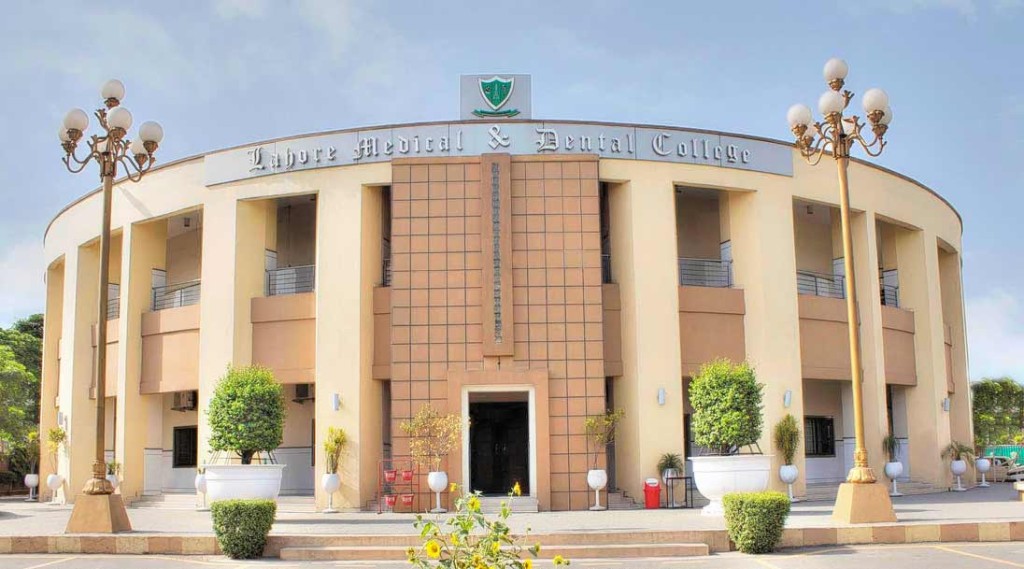 Rashid Latif Medical College
Rashid Latif Medical College (abbreviated as RLMC), established in 2010 and named after its founder Rashid Latif Khan, is a private medical college located on Ferozepur Road, Lahore, Punjab. Rashid Latif Medical College is established on an area of 28 acres on Ferozepur Road, Lahore by veteran Graduate and Post Graduate Medical Professors.
The Medical College is attached with two teaching hospitals, on-campus Arif Memorial Teaching Hospital (400 beds) and Hameed Latif Hospital (250 beds) situated opp.  Hameed Latif Hospital is also recognized for Post Graduate training by the College of Physicians & Surgeons of Pakistan (CPSP) in the disciplines of Gynecology & Obstetrics and Neonatology & Anesthesiology.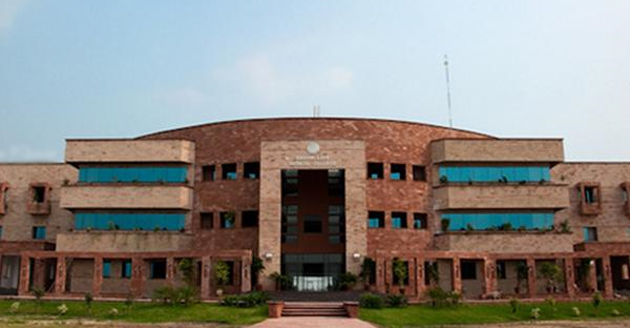 Shalamar Medical and Dental College 
Shalamar Medical and Dental College (abbreviated as SMDC, SHMC or SHMDC), established in 2009 and named after the Shalimar Gardens, is a private college of medicine and dentistry located on Shalimar Link Road. It is registered with PMDC and ECFMG. Shalamar Hospital and Fauji Foundation Hospital are attached as training and teaching hospitals and are in those medical colleges in Lahore who produce educated doctors to society.
Conscious of their obligations to the society of which they were a product and the blessings received by them, a few noble and God-fearing businessmen got together and conceived of a composite medical complex. The project was to compromise a 500 bedded charitable hospital; a nursing school to ensure availability of paramedics meeting international standards; a medical college to produce internationally recognized doctors. A trust by the name of the Businessmen Hospital Trust (BHT) was established for the purpose in the year 1974.
As the 1st project of Businessmen Hospital Trust, 100-bedded Shalamar Hospital was established, which has now flourished to 500-bedded well-equipped & modern teaching hospital. To improve the quality of paramedics, a Nursing College was established in the year 2006 to offer education & training to students. Shalamar Nursing College is one of the very few institutions of this kind in the country.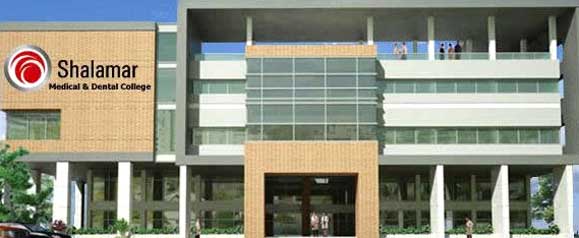 Sharif Medical and Dental College
Sharif Medical and Dental College (also known as Sharif Medical City) is a medical college in Lahore, Punjab,Pakistan. It was established in 1997 by Late Mian Mohammad Sharif, a philanthropist and an industrial conglomerate, who was blessed with an ability to run enterprises effectively.
The first significant step in this direction led to the birth of Ittefaq Hospital (1986), which presently in addition to having an adequate number of charity beds has a fairly large benevolent fund to draw upon. His vision was in fact to establish a series of such hospitals in the rural surroundings. He established Sharif Trust (1995), which received additional contributions from his family members. The main objective of this trust is to establish and maintain educational and medical institutions.
It is one of the first hospitals based on the concept of Medical City. The college is affiliated with University of Health Sciences (UHS). Mian Muhammad Nawaz Sharif is the Chairman of Board of Trustees whereas Mian Muhammad Shahbaz Sharif & Muhammad Abbas Sharif are members of the board.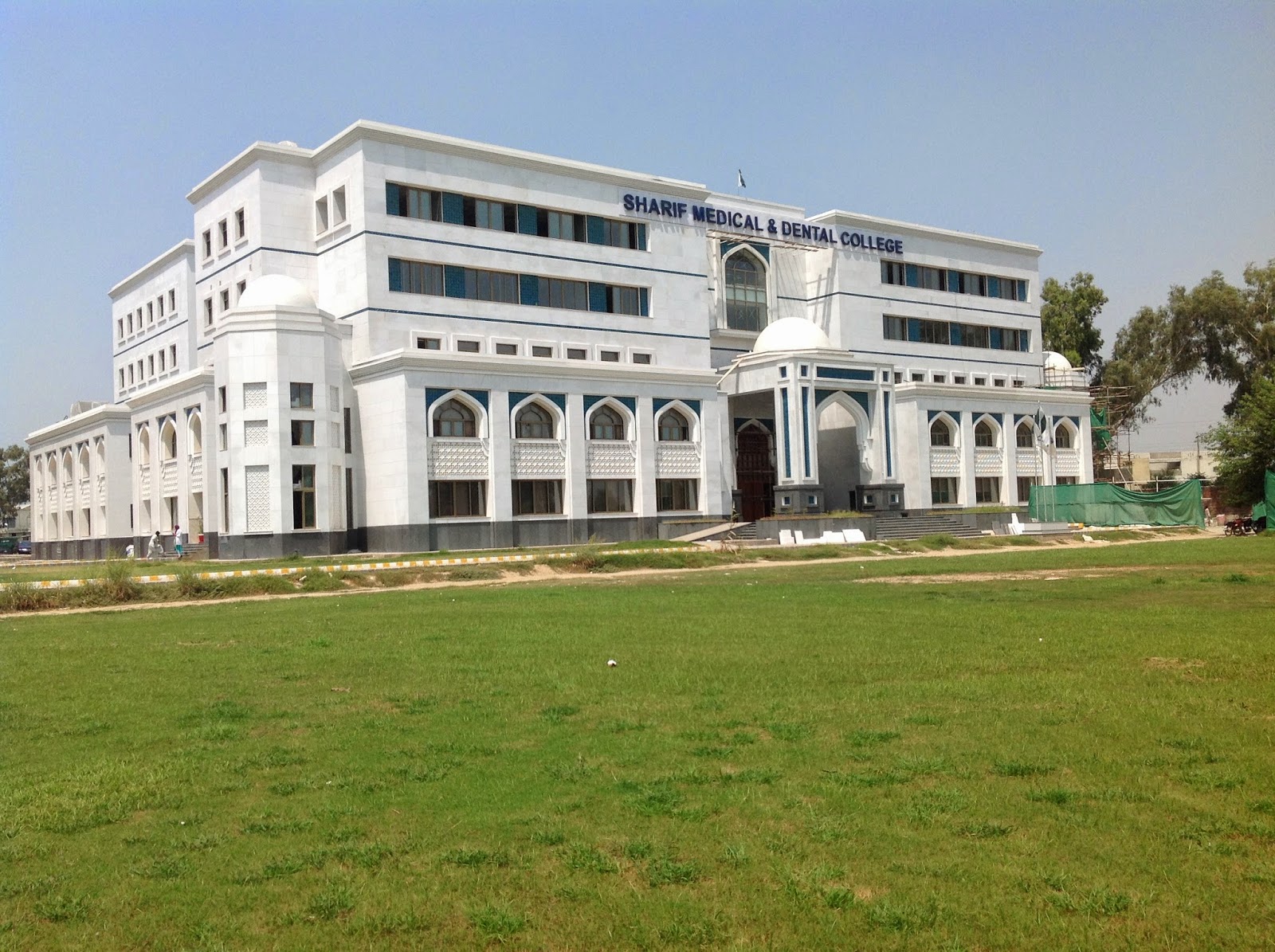 You can discover more institutes and  educational places of Lahore city on Locally Lahore. Locally Lahore is a must have App, which allows you to explore Lahore and it covers up all point of interest. It gives you information about latest events and happenings in Lahore.
Download Locally Lahore Android & iPhone App. Join locally Lahore on G+ and Facebook to get in touch with the latest information and events of Lahore.
Find out more information of Locally Lahore App on www.locallylahore.com