Balochistan is one of the four provinces of Pakistan. It is a large province in terms of land area. Balochistan is located in the southwestern region of the country. The provincial capital and large city of Balochistan is Quetta. When most people think of Balochistan, they imagine vast dry lands with no vegetation and no prominent tourism spots. However, the reality is opposite. There are, in fact, plenty of unbelievably beautiful tourist attractions in Balochistan.
You can visit all the beautiful destinations of Balochistan in one day, but it is only possible when you wake up early and drive through a wide and open highway. Make sure you have enough food and fuel to last you the entire trip. Do not let the lack of food and fuel delay your trip because you will need it from time to time. Prepare in advance because it is all to make your journey smooth and easy after all.
Let me introduce you to the 3 most attractive and beautiful places in Balochistan. You have to visit them at least once in your lifetime.
Kund Malir
The most well-known hotspot of Hingol national park is Kund Malir. It is located 150 kilometers from the zero points of the Makran National Highway. Many people from around this place including Karachi, visit here. People love it for the perfect picnic spot it is.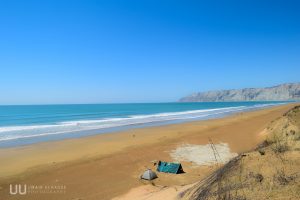 It's one thing to visit beautiful sites around the world, but it's totally another to visit and be able to have such places all to yourself in peace, without so many tourists crowding it. Kund Malir is one such place.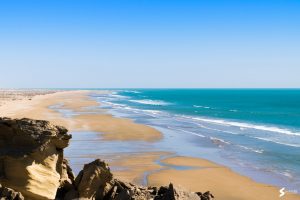 It is not just the most beautiful beach of Pakistan but also one of the most attractive spots among Asian courtries. You can't help but fall in love with this surreal place.
The water at Kund Malir is crystal clear with a dreamlike view left and right.  It is totally fair to say that this place is one of the tourist attractions in Balochistan that competes well with the beaches of Indonesia, Thailand, Australia, and other beautiful places.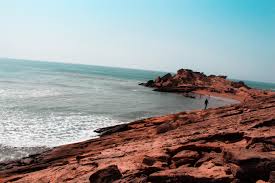 A beach with breathtaking beauty and surreal views left and right, you can visit Kund Malir and cherish each moment in quiet and peace. There is no one in sight for miles apart.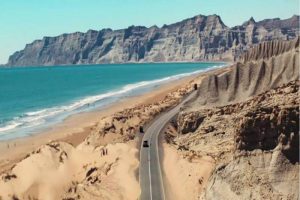 With the sturdy and majestic mountains in the background, and the serene beach view, Kund Malir beach's rugged beauty speaks for itself.
Princess of Hope and a Random Sphinx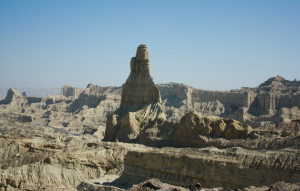 It is always a pleasure watching this breathtaking place. The Makran Coastal Highway bears a lot of rock formations and are totally worth it. Driving through these roads never bores you and the scenery has more pleasure to behold. The major attraction of stark formations is the Princess of Hope and is situated around 190-kilometers away from Karachi.
This stunning rock was given this interesting name by the famous Hollywood actress Angelina Jolie. The beauty of this place struck her so much that she gave this place the name, 'Princess of Hope'? She visited Pakistan in 2010. And remember not to miss the sphinx rock formation which is totally near to the princess of hope. You can just stop your car and walk the rest of the way by yourself.
Nani Mandir or Hinglaj Mata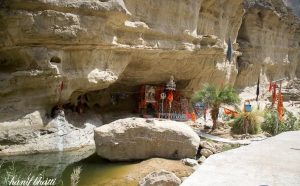 In the center of the great stretch land, there is a sacred Hindu pilgrimage site, a town of Makran coast in the Lasbela local of the Balochistan. The energy at that place is very unique and special. Be sure to see and meet Mr. Gopal gree, who shares a lot of fascinating stories about that place and some important information. He always just sits with a calm smile on his face under the caves. We are not telling you the story that he tells, you have to go there by yourself and experience the most wonders of this spectacle place. You will not be disappointed.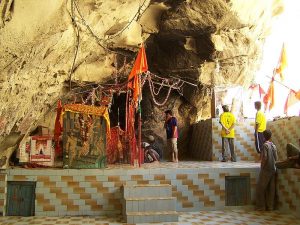 Pakistan is a beautiful country. Its each province and city has many incredible sites. Above are only some of the tourist attractions in Balochistan that we've mentioned. We hope that you visit these places and witness its unmarred and rugged beauty yourself. If there is any other thing that you want to add to the list, let us know in the comments below.