5 Star Hotels in Lahore
Guests who experience the delectable tastes of Lahore under the roof super luxurious accommodation, they first move towards standard stay facilities. The 4 and especially the 5 star hotels of Lahore are the hub richness of comfort and convenience. The high class hotels welcome the national and international guests with full dedication. Here's the introduction of 4 and 5 star hotels as they're known for best hospitality worldwide.
Pearl Continental Hotel Lahore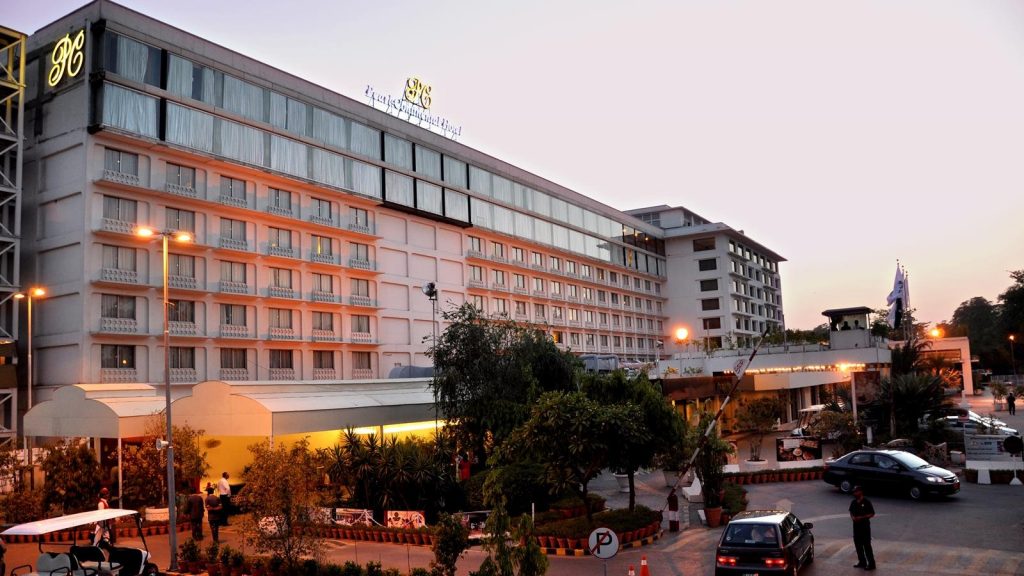 The most luxurious and top class hotel of Lahore, Pearl Continental is 5 star hotel. Whether there's a need to offer great hospitable stay to any foreign guest or even the any public figure is going to stay in Lahore, this hotel is known for being priority of hosts.
The list of hospitality service is long, 5 traditional and international food based restaurants, highly comfortable rest rooms and well furnished suits, spa and fitness centers, high security arrangements, wide parking area, wiFi facilities and much more. Pearl continental is been approached for the best staying experience in Lahore.
Location: Situated on Shahrah-e-Quaid e-Azam near the Governor House. At a distance of 15 KM from Allama lqbal International Airport Lahore
Prices start from PKR 19 K
Contact:
Call: (042) 111 505 505
Facilities Available:

Free parking

Free Wi-Fi

Business Center

Health club

Swimming Pool

Spa/Sauna

Steam Bath

Gym

Standard suites

Banquets    

Laundry/Dry Cleaning

Travel desk   

   

Fire alarm   

   

Smoke detectors

Major credit cards accepted   

   

24-hour room service       

Outside Free airport transfer

In-house doctor

Rent-a-car facility   

   

ATM Machine

Currency exchange



Room Types:
Presidential suites

Deluxe suites

Business Suites

Executive Suites

Conference Halls
Restaurants:
Nadia coffee shop

Marco Polo restaurant

Tai Pan Chinese restaurant

Cafe Latte restaurant

Sakura Japanese restaurant

Covo Italian restaurant

Dumpukht traditional Mughlai restaurant

Bukhara Pakistani restaurant
Shops:
Carpet Shop             

Handicraft shop

Men's barbershop    

Cake and Bakery shop   

   

Jewellery and Gems shop   
Avari Hotel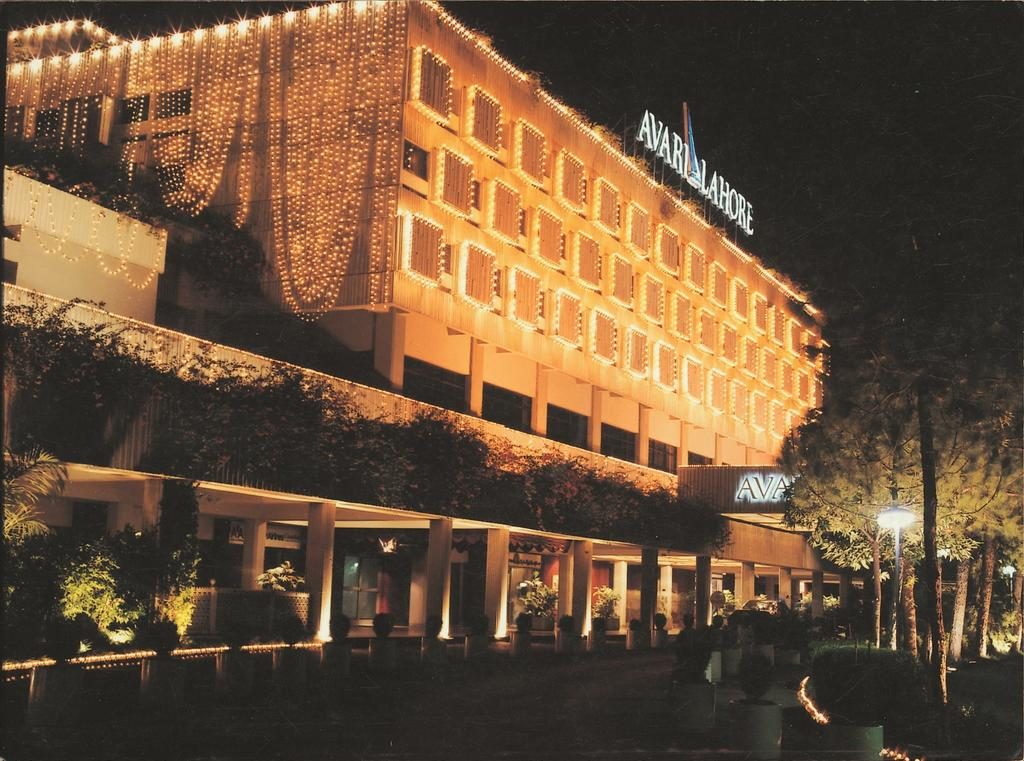 Avari hotel has been serving with high standard hospitality since 1978. It's located in the heart of Lahore, Mall road and ranked 2 second in the list of 4 & 5 star hotels of Lahore. It contains 250 luxurious rooms and 5 restaurants. Its 5 dining options offer Pakistani, Japanese, Chinese and continental food. The large pool with swimming facility, spa and fitness centers fully satisfies the health conscious guests. Moreover, it's a best – venue to arrange official presentations and business meetings.
Location:87 Shahrah-e-Quaide-eAzam
Prices start from PKR 15 K
UAN: 111 AVARIS (111 282 747)
Fax: (92-42) 3-6365367
Email: lahore@avari.com
Facilities Available:

Electronic safe deposit box

Free newspaper

Voice mail

Wi-Fi Internet

Express Check In & Check-Out

Non-smoking rooms

Anarkali Lounge on every floor

Baby-sitting service

Buffets- continental food

Banquets

Concierge service

Laundry service

Dry cleaning (same day delivery)

Room service

Business Centre

Foreign exchange service

Translation services

Car rental

Site-seeing tours

Valet parking

24 Hour Front Desk

Emergency lighting

Smoke detectors

Staff trained in First Aid

Video surveillance

Luggage Storage
Room Types:
Avari business class suite

Presidential Suites

Executive suites

Deluxe suite

Avari business club room

Lady Avari room

Avari World Traveler room

Executive club room
Restaurants:
Fujiyana restaurant

La Pattesserie restaurants

The Lakhnawi restaurant

Cinnamon Coffee Lounge

The Tollington restaurant

Kim's restaurant
Shops:
Café & Pastry Shop

Tariq Amin Salon (for women & men)

Gift shop
4 Star Hotels in Lahore
Faletti's Hotel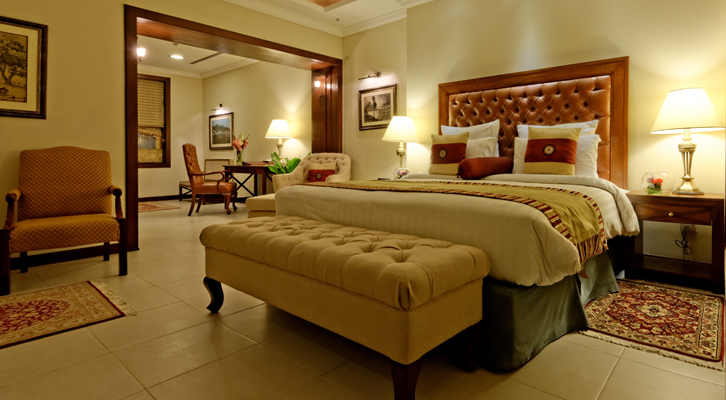 Faletti's Hotel Lahore is beautiful and luxurious venue to stay. This 4 star hotel has a great combo of colonial and contemporary architecture. It exists on Edgerton road Lahore having a surrounding of remarkable landmarks of the city. Its interior has been designed to fully accommodate the guests who feel the touch of tradition and modernity here. At Faletti's Hotel, you can experience the spacious rooms, airy lounges and sparkling floors that reflect the luxury lifestyle of colonial era.
Location: 24 – Egerton Road, Lahore
UAN # 042-111-444-333
Tel: 92 42 36363946 – 51
Fax # 92 42 36366818
Email: info@falettishotel.com
Facilities Available
Free Wi-Fi

Free parking

Laundry service

Banquets

Birthday Celebrations

Corporate event
Room Types:

Executive rooms

Junior suites

Deluxe suites

Royal suites

The Quaid-e-Azam suites

The Ava Gardner suites

The Justice Cornelius suites
Restaurant & Bakery:
Cafe De Brando

Bakery Falleti's
The Nishat Hotels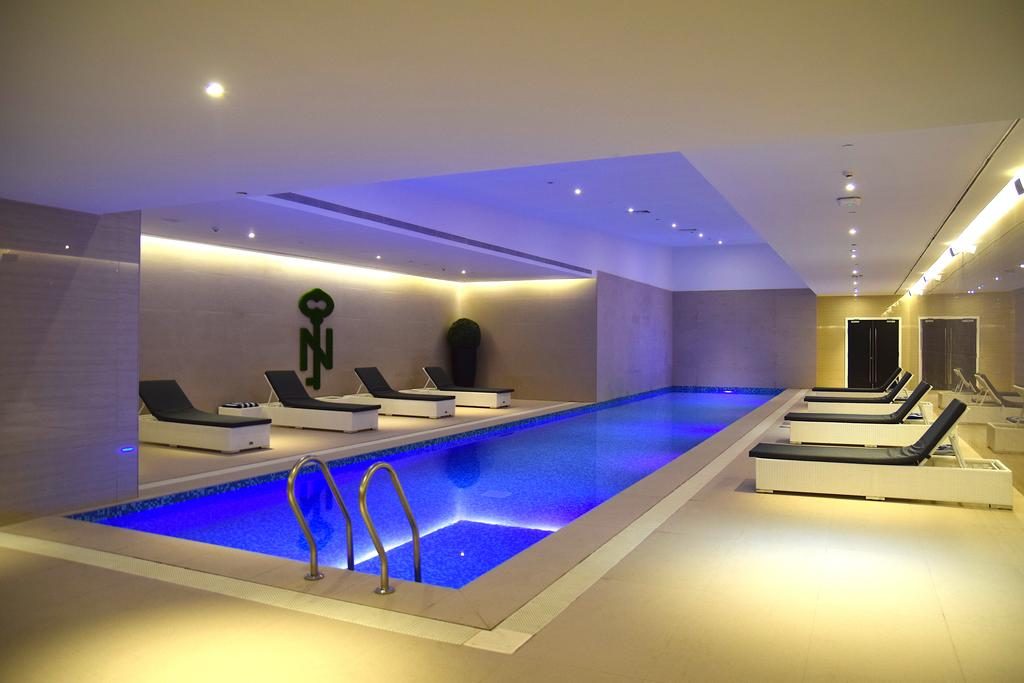 Placed at the main business location of the city, The Nishat hotels is another 4 star hotel of Lahore. This hotel is well known- for being located also nearby the famous liberty market and MM Alam road. The indoor pools, fitness centers, spa and free shuttle services are its top facilities. It can be easily approached by Allama Iqbal International Airport by driving fir 20 minutes. Enjoy the tasteful stay here with scrumptious dishes and super comfy rooms.  
Location: 9A Mian Mahmud Kasuri Road, Gulberg 3, Lahore
Available rate PKR 17 K
TEL 111-000-777
Email  info@nishathotel.com
Facilities Available:

Banquet Hall

Gym

The Cube

The Lounge

Corridors

Pool

Business Center

Banquet Hall

Wedding Pkg

Weekend Getaway

Me

eting Packages

Airport Shuttle service

Free parking area

Spa treatment

Car rental service

On-sight restaurants

Fitness center

244/7 help desk



Room Types:
Deluxe Rooms

Executive Rooms

Royal Suites

Presidential Suites

Apartments

Conference Room

Conference Room

3 Bed Apartments

2 Bed Apartments
Grand Enclave Hotel, Lahore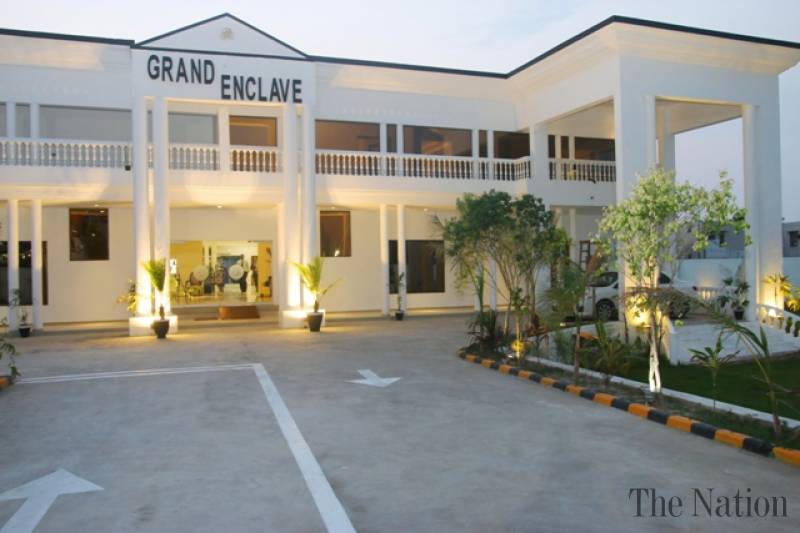 One of the most highly rated, the Grand Enclave Hotel is located at the nearest distance, 3 km from Allama Iqbal Airport. Not just easier to access but also -comfort provider. Some of the rooms are featured along with sitting areas but all are highly furnished with WiFi facility. Grand Enclave Hotel offers free shuttle service and , highly secured parking areas and fitness centers. You can enjoy the standard stay at this 4 Star hotel.
Location: Akbar Road
Off New Airport Road (Near Toyota Motors), Lahore
Tel: + 92 42 37396786-7-8
Email: info@grandenclave.pk
Prices start from PKR 10k
Facilities Available:
Ivy Garden

2 bed apartment

3 bed apartment

Free Parking Area Free Wi-Fi

Help Desk

Children Playground

Spa

On-site Restaurants

Free shuttle service

Sitting Areas in Some suites



Room Types:

Super Room

Presidential Suite

Deluxe suite

Executive suite

Luxury Quadruple Room

Conference Room



Hotel Crown Plaza Lahore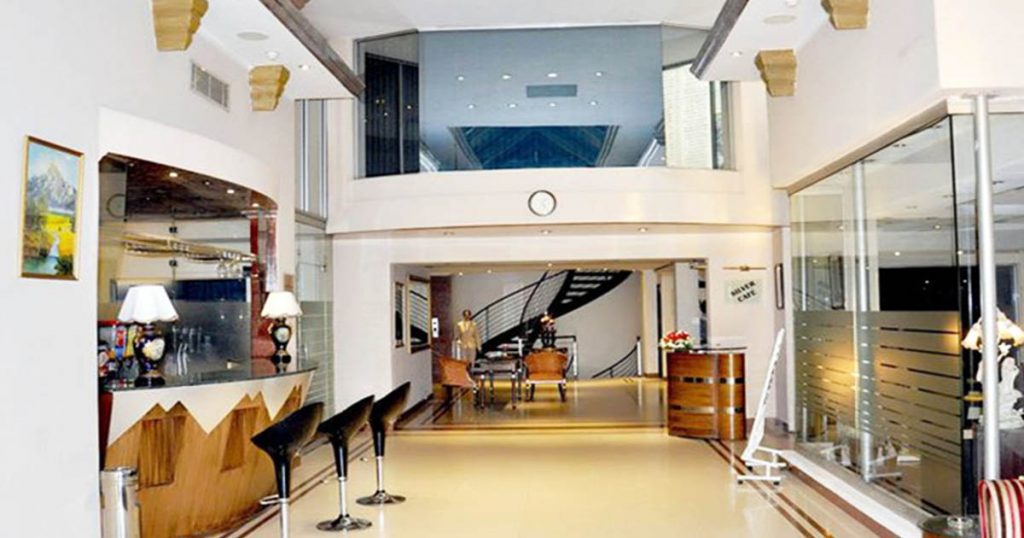 The Hotel Crown Plaza exists under the 2 upper Mall scheme in Lahore that's why it's named after the Plaza. Being located on the suitable point,  i's one of the most accommodating hotels for travelers who arrive via airport, railway and even via national motorway route. Well furnished apartments with parking facility are available. The quality services attracts guests to choose this option on visiting Lahore for next time.
Phone: (042) 111 808 111
Facilities Available:

Free shuttle service

Free parking area

Wi-fi

Safe Deposit Box

In-House Doctor

Elevator

Photocopy

Fax and Internet

TV

Satellite channels

Air conditioned rooms

Services 24 hour



Room Types:
Executive room

Deluxe room

Rooftop swimming Pool (covered)
Restaurant:
Hospitality Inn Lahore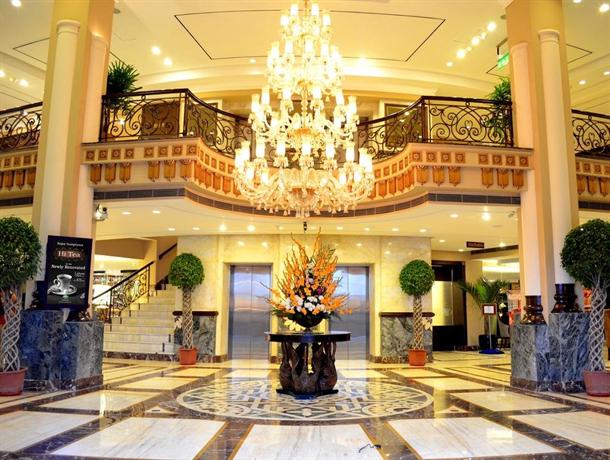 The welcoming entrance, having -outdoor pools, fascinating guest houses and fitness centers with all these facilities Hospitality Inn is in the list of 4 and 5 star hotels of Lahore. Hospitality Inn provides a great hospitality to its guests to stay in luxuriously furnished rooms, massage containing spas, gymnasiums, 25/7 available helpdesks and much more. If you need a car on rent to get around the tourist attractions of the city, it's also available here. -National and international food based buffets also add attraction to foodies.
Location: 25 Egerton Road Lahore
Prices start from PKR 13.5K
Tel : 0092-42-3631 0077
Fax : 0092-42-3631 4515
Email : info@hospitalityinnlahore.com
Facilities Available::

Banquets

Ball hall

Swimming Pool

Gymnasium

Jacuzzi

Sauna

Laundry

Air conditioned and furnished rooms

Safety deposit box

Car rental

Spa

BBQ facility

24/7 help desk

ATM machine

Currency exchange

Play-ground

Fitness Center

Free Parking

Wi-Fi



Room Types:
Executive room

Deluxe room

Suites
Restaurants:
Daffodils hall

Lahore Gates restaurant
Bahria Grand Hotel & Resort, Lahore
Having an attraction of resort, Bahria Grand Hotel & Resort is a unique point to stay. It has free WiFi facility inside the hotel and also in resort area. Garden view from the furnished rooms, restaurants in resort, play gardens for kids and mini golf are the highlights of this hotel. Regarding its access, Bahria Grand Hotel & Resort is easier to be approached by Allama Iqbal airport which is 27 km away.
Location: Executive Lodges, Bahria Town Lahore.
Tel: +92 42 353 41241-43
F: +92 42 353 41244
Email: info@bahriagrand.com
Prices start from PKR 12k
Facilities Available:

28 Luxurious Rooms

Akbar's Cuisine

CaféGrand

Panini Café

Conference/Board Rooms Facilities

Audio Video Conferencing

Taj Banquet Hall

Taj Grand Marquee

Mini Golf Course

Community Club

Front Desk

Valet Parking

Concierge Services

Shuttle Service to & from Lahore Cantonment

Free pick & drop from Airport

Rental Car Service

Chauffeured Service

Ancillary services

Parking area

Wi-Fi
Room Types:
Deluxe Rooms

Premium Rooms (Golf View)

Junior Suites

Executive Suites

8 Arabian Themed Suites

Board room
Download Locally Lahore Android & iPhone App. Join locally Lahore on G+ and Facebook to get in touch with the latest information and events of Lahore. Find out more information of Locally Lahore App on www.locallylahore.com