It's the dream of every parent to provide the best possible education to their kids. This dream becomes easy to accomplish when you take right decisions at right time. Age 3 to 6 is the most crucial time for learning as the brain of the kid like a sponge at that time which absorbs everything and observes all happening around him. If you want a strong base of your kid and boost his confidence and self-esteem at very early age, the need of Montessori School education is essential. In the big cities like Lahore, picking a suitable education institution becomes difficult for parents as everyone claims to be the best. To sort out this issue, we have selected Top Montessori Schools in Lahore which are being run by the properly trained teachers and providing comprehensive and effective education to young minds
1.National Grammar School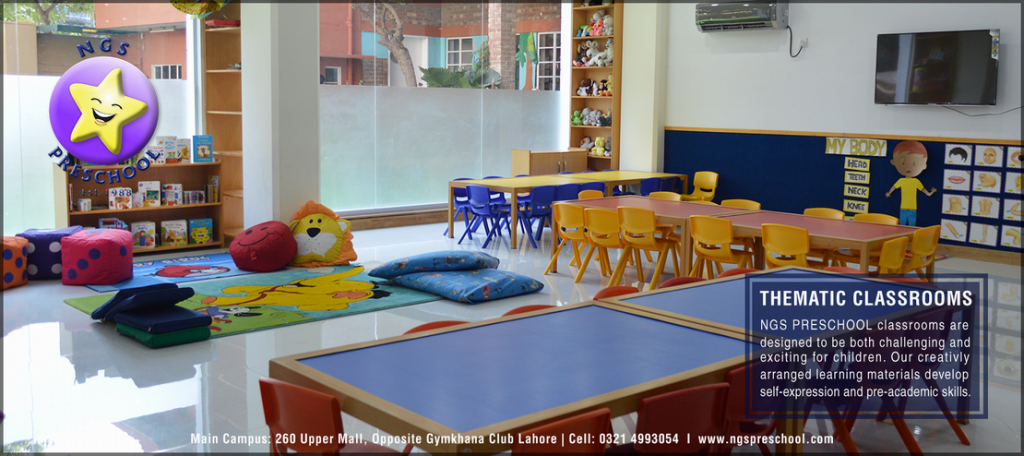 Established in 1988, the National Grammar Schools is imparting quality education to the toddlers till the matriculates. The well-structured study program of NGS is one of its kinds and the way it molds a kid's personality and turn him into a person of character, is amazing. This is the reason it has risen up to make its place in the list of the best schools for kids in Pakistan. They have further facilities which are well equipped campus, secure environment that matches  international educational standards.  Their four campuses are located in Lahore on Upper Mall, Valencia Town, Aziz Avenue, Gulberg 5 and Johar Town.
Phone No: (042) 35752910
Official Website: http://ngspreschool.com/
Email Address: info@ngspreschool.net
Location: 22, D-1 Gulberg III Lahore Pakistan
2. Kinder Campus Montessori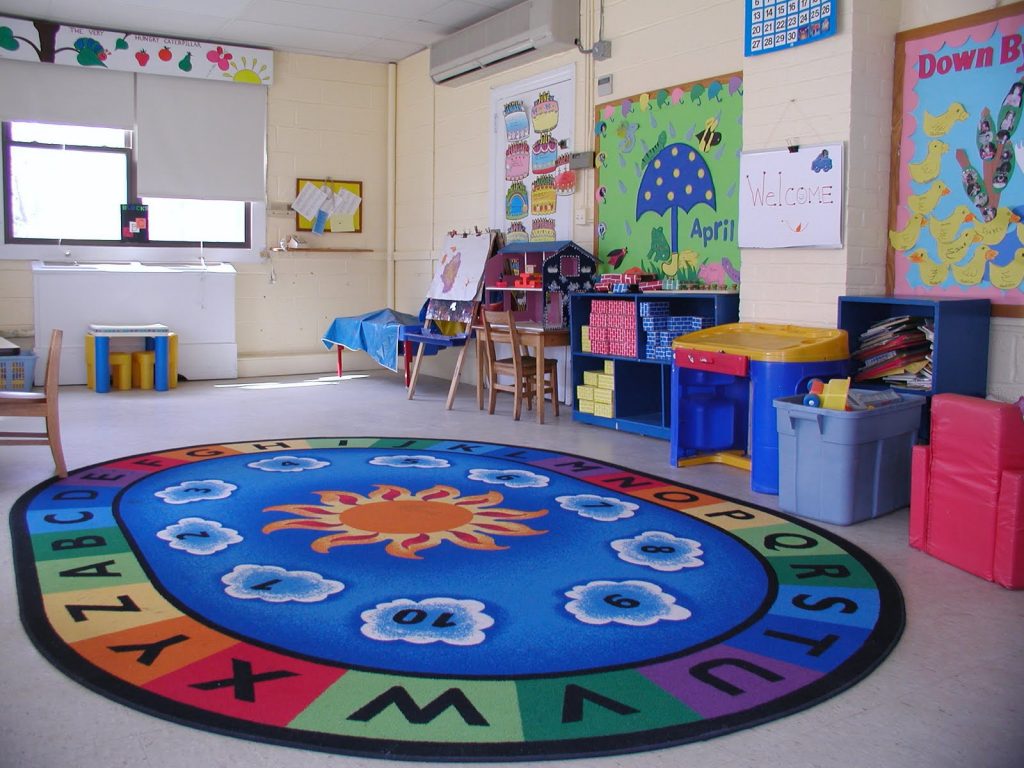 Kinder Campus Montessori is one best Montessori schools in Lahore. Well decorated classes, activity rooms, toys, and multimedia labs are the distinguishing features of the school. Baby Chef, library, art room, and music room are some other impressive facilities of the school which help teachers to develop kid's interest in school. The school is introducing new ways of teaching so kids learn new things without getting bore and putting burden on their minds.
Phone No: (042) 35865541-2
Official Website:  http://www.kcm.com.pk
Email Address: info@kcm.com.pk
Location: 5/79, Usman Block, New Garden Town (Next to Mughal-e-Azam Fort)
3. Les Anges Montessori Academy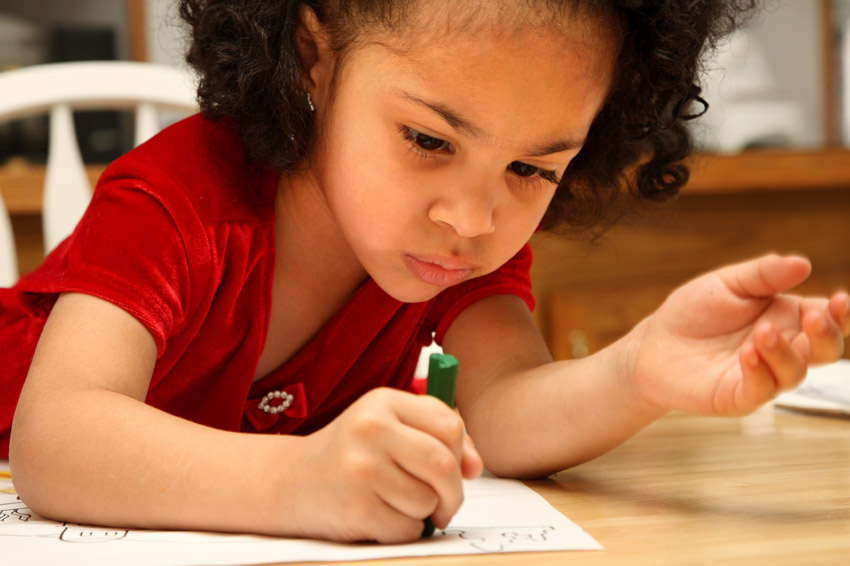 Les Anges Montessori Academy is another pioneer in instilling notable traits in the toddlers. The main objective of this academy is to bring out the dormant confidence in the kids by provoking their educational needs. The use of latest technology is compulsory in this academy and they teach the kids to use computers and laptops in an early age. It is the best choice if you want your kid to be in a safe and intellectually appealing environment.
Phone No:0317 7711 135, 042-3577 7884
Official Website: https://www.facebook.com/lma51fcc/
Location: 51-FCC, Zahoor Elahi Road, Gulberg IV, Lahore, Punjab.
4. Lahore Grammar School (LGS) Junior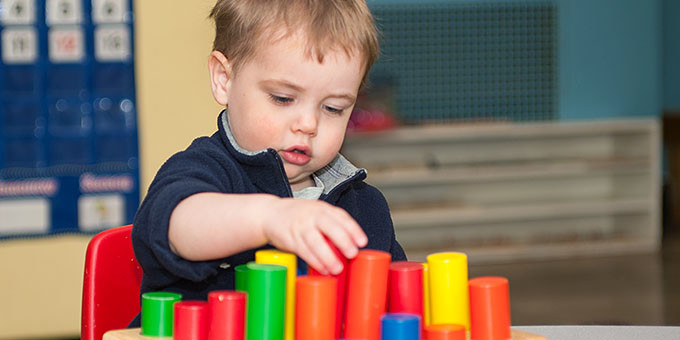 The legacy which has been maintained by the Lahore Grammar School is yet unsurpassed by many institutions no matter how much they have tried to evolve. The main aim of LGS Junior is the intellectual and moral nourishment of your kid. It is one those educational institutions which introduce your kids to the horizons of creative thinking and analytical reasoning. It is by far, the best one in town.
Phone No: +92 42 35877853
Official Website:  http://lgs.edu.pk/old/index.html
Email Address: info@lgs.edu.pk
Location: Lahore Grammar School, 55-Main Gulberg, Lahore 54660, Pakistan.
5. Beaconhouse Junior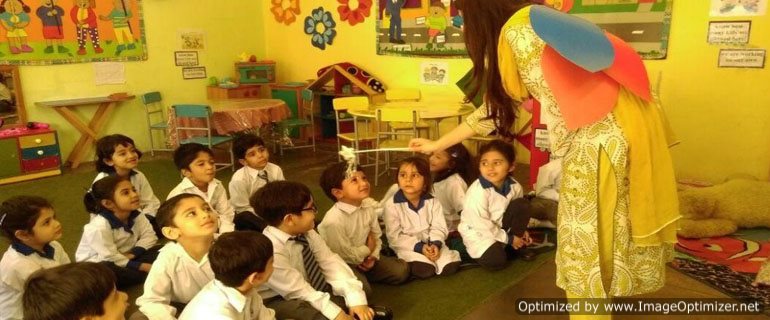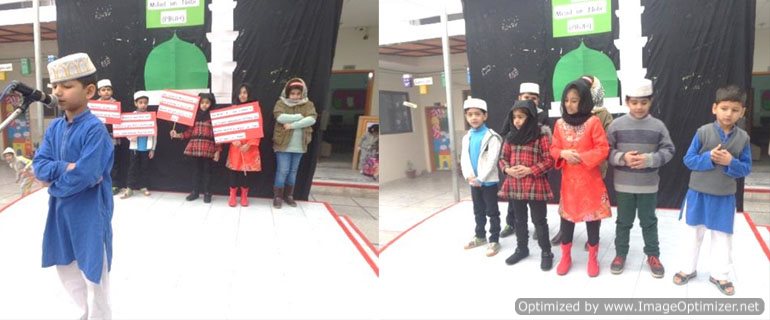 Beaconhouse School System is a big name in the field of education and it's known as one of the trustiest private education institutions in Pakistan. Beaconhouse Junior is an initiative towards a strong academic trend at early age. The school aims to inculcate the qualities if leadership by providing them a progressive environment where he can explore his latent abilities and become a person who fits well on the definition of a responsible citizen.
Phone No: (042) 35171261
Official Website: www.beaconhouse.edu.pk
Email Address: info@beaconhouse.net
Location: 395-396 F – Block Main boulevard Johar Town
6. Olive Tree Montessori & Pre-School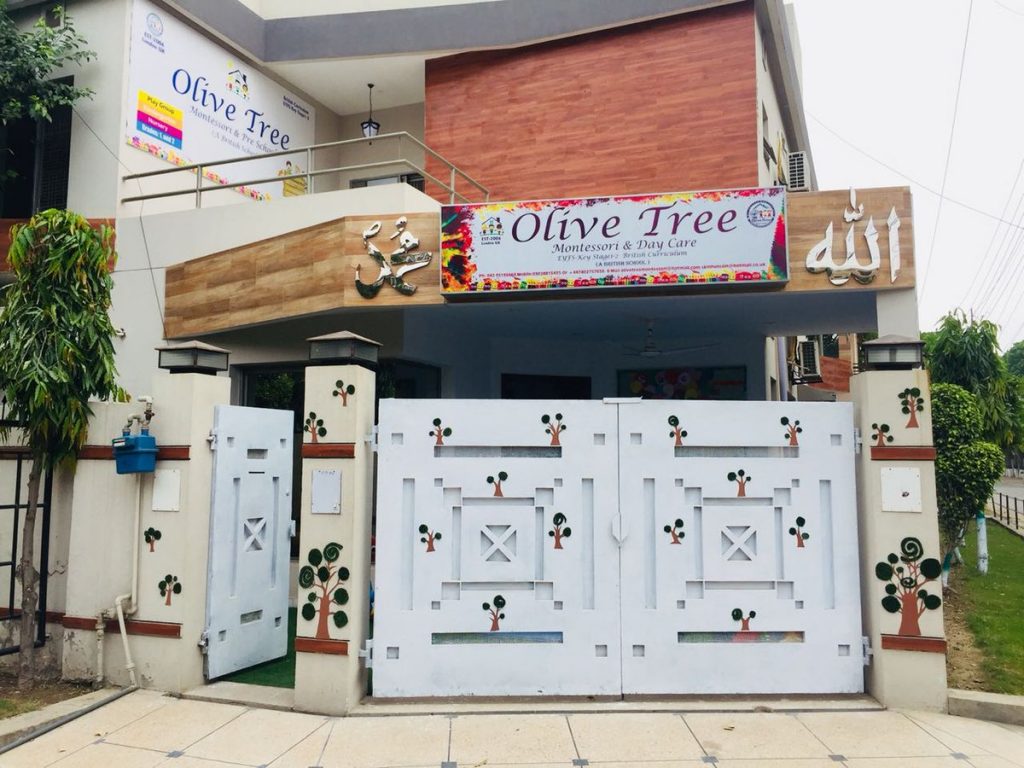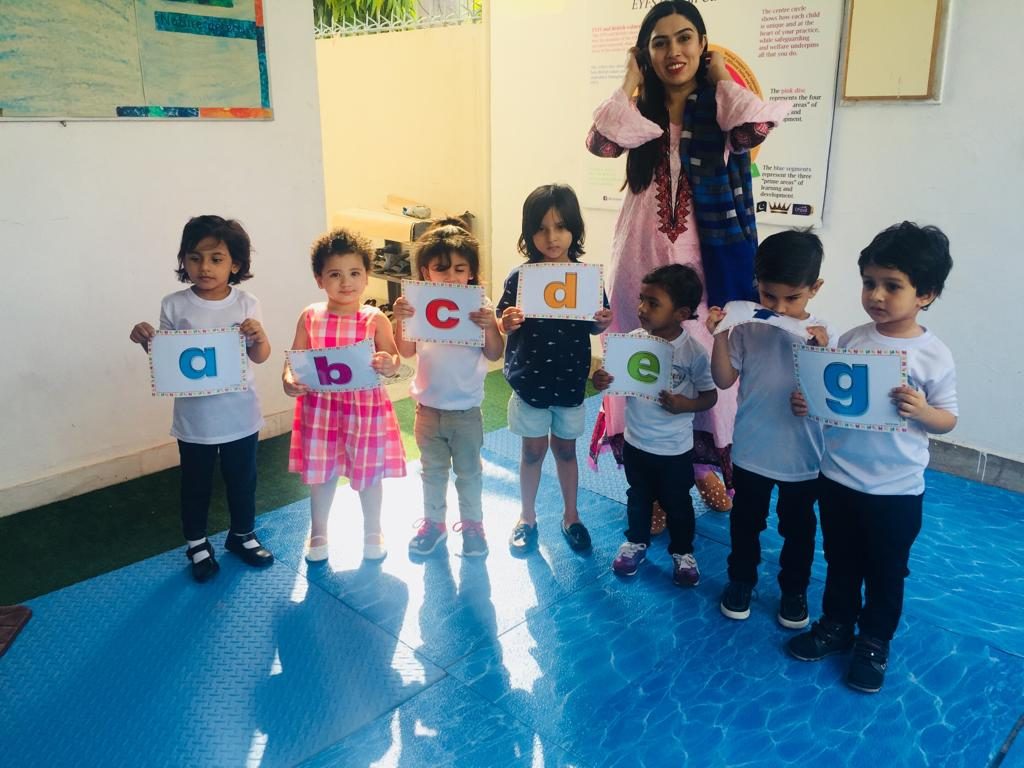 Olive Tree Montessori & Pre-School is a British Pre-School located in Johar Town Lahore. This kindergarten offers a complete British curriculum; EYFS system. That aimed to give best foundation to your kids, where they can learn to develop their interpersonal, communication, and linguistic skills through play, arts, material resources, physical activities and mathematics. Other facilities provided by Olive Tree Montessori & Pre-School are included languages skills, music, Play Area, Yoga classes, Cafeteria, and Zoo Module. Children at olive tree Montessori start their day with Islamic values. All the stationery, uniform & accessories are supplied by school all covered through affordable fee structure.
Phone No: 0302 881 5435/042-3513-6660
Official Website: www.olivetreemontessori.uk
Email Address: sanaolivetree@gmail.com/ridaolivetree@gmail.com
Location: 513, G1-Block, Johar Town Near choueifat school
We hope the information will prove helpful for you while making deciding a school for your kid. Contact information is mentioned so you can contact the school and get further information.
---
You can discover more institutes of Lahore city on Locally Lahore App. Locally Lahore is a must have App, which allows you to explore Lahore and it covers up your all point of interest. It gives you information about latest events and happenings in Lahore.