Abdul Sattar Edhi known by the world as Pakistani philanthropist, a person who devoted his entire life for the sake of humanity and has earned heaven in this world. He was the founder and head of the Edhi Foundation in Pakistan and being the Head of Edhi Foundation and leading this foundation with all the sincerity and honesty is the greatest example of his love towards humanity.  He was known as "Angel of Mercy" and was considered Pakistan's most respected and legendary figure.
Having bathed, fed and clothed thousands, his skin was left darkened by the sun, his broad shoulders weakened by the weight of the thousands he carried, but his bearded face never lost the smile. He Revered by many as a national hero, Edhi created a charitable empire out of nothing. He masterminded Pakistan's largest welfare organization almost single-handedly, entirely with private company and donations. Edhi was known as the "Father Teresa" of Pakistan. In 2013, The Huffington post said that he might be "the world's greatest living humanitarian."
Early life
Born in 1928 in Bantva in the Gujarat, British India. His father was a textile trader and earned a modest income for his family. He was a natural born leader and would encourage his friends to hold tiny circuses and perform gymnastics for the locals. The seeds of compassion for the suffering humanity were sown in his soul by his mother's infirmity.
When Edhi was at the tender age of eleven, his mother became paralysed and later got mentally ill. Young Abdul Sattar devoted himself for looking after all her needs; cleaning, bathing, changing clothes and feeding. This proved to be a loosing battle against the disease, and her helplessness increased over the years. Her persistent woeful condition left a lasting impression on young Edhi. The course of his life took a different turn from other persons of his age. His studies were also seriously affected and he could not complete his high school level. For him the world of suffering became his tutor and source of wisdom.
His family migrated to Karachi after independence in 1947. He then shifted to Karachi to work in a market at a wholesale shop. His mother would give him 1 paisa for his meals and another to give to a beggar. He initially started as a peddler, and later became a commission agent selling cloth in the wholesale market in Karachi. After a few years, he established a free dispensary with help from his community. He also encouraged his friends to give literacy classes there.
Edhi Foundation
The Edhi Foundation is the largest Non-Governmental Organization in Pakistan providing services to various destitute groups and persons in need. In the sticky streets in the heart of Karachi, Mr. Edhi, full of idealism and hope, opened his first clinic in 1951. "Social welfare was my vocation, I had to free it," he says in his autobiography, 'A Mirror To The Blind'. Motivated by a spiritual quest for justice, over the years Mr Edhi and his team created maternity wards, morgues, orphanages, shelters and homes for the elderly – all aimed at helping those who cannot help themselves.
Edhi founded the Edhi Foundation. Being the author and head of Edhi Foundation, he resolved to dedicate his life to aiding the poor, and over the next sixty years, he single handedly changed the face of welfare in Pakistan. Additionally, he established a welfare trust in 1986, named the Edhi Trust with an initial sum of a five thousand rupees which was later renamed as Bilqis Edhi(Wife of Abdul Sattar Edhi) Foundation. They achieved "Ramon Magsaysay Award" in Human Service Department.
The Edhi Foundation runs the world's largest ambulance service (operating 1,500 of them) and offers 24-hour emergency services. Service to patient at very nominal charges and in Emergencies, Road Accidents, National disaster for to pickup destitute, free of cost with a fleet of 1800 ambulances. Edhi Emergency Medical Service With a Fleet of 240 equipment Ambulances with Trained Staff in all Major Cities.
It also operates free nursing homes, orphanages, clinics, women's shelters, and rehab centres for drug addicts and mentally ill individuals. It has run relief operations in Africa, Middle East, the Caucasus region, eastern Europe and United States where it provided aid following Hurricane Katrina in 2005. His son Faisal Edhi, wife Bilquis Edhi and daughters managed the daily operations of the organization during his ill health. 
Regarded as a guardian for the poor, Edhi began receiving numerous donations, which allowed him to expand his services. To this day, the Edhi Foundation continues to grow in both size and service, and is currently the largest welfare organisation in Pakistan. Since its inception, the Edhi Foundation has rescued over 20,000 abandoned infants, rehabilitated over 50,000 orphans and has trained over 40,000 nurses.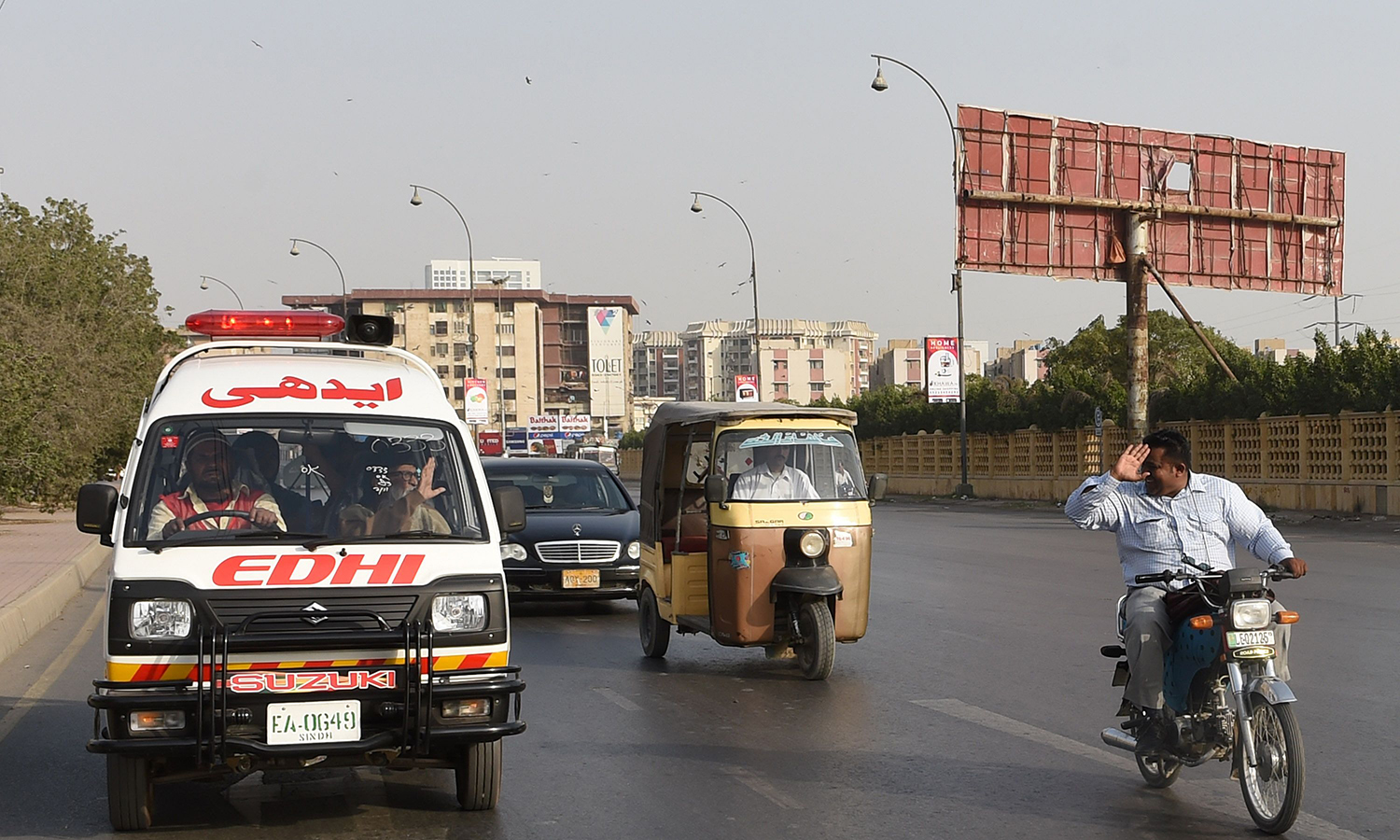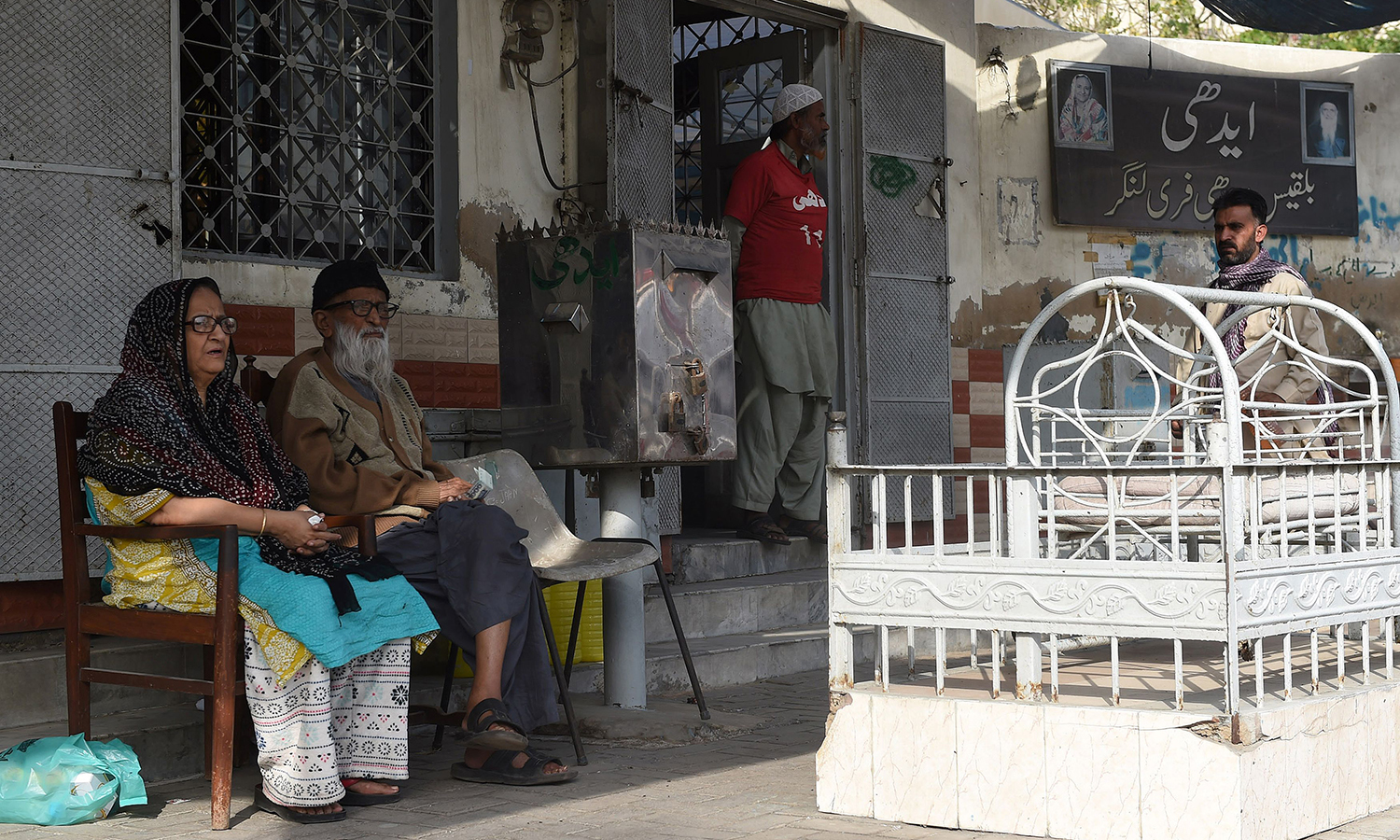 A National Hero 
Content with just two sets of clothes, he slept in a windowless room of white tiles adjoining the office of his charitable foundation. Sparsely equipped, it had just one bed, a sink and a hotplate. "He never established a home for his own children". What he has established is something of a safety net for the poor and destitute, mobilising the nation to donate and help take action – filling a gap left by a lack of welfare state. Neither Edhi nor Bilquis receives any salary. They live on the income from government securities that Edhi bought many years ago to take care of their personal needs for the rest of their lives, thereby freeing them to devote single mindedly to their missionary work.
He was referred as Pakistan's version of Mother Teresa, and the BBC wrote that he was considered "Pakistan's most respected figure and was seen by some as almost a saint."
Recognition
Mr. Abdul Sattar Edhi has been nominated several times for the Nobel Peace Prize, and appeared on the list again in 2016 – put there by Malala Yousafzai, Pakistan's teenage Nobel laureate. Together with his wife, Bilquis Edhi, he received the 1986 Ramon Magsaysay Award for Public Service. He was also the recipient of the Lenin Peace Prize and the Balzan Prize. In 2006, Institute of Business Administration Pakistan conferred an honoris causa degree of Doctor of Social Service Management for his services. In September 2010, Edhi was also awarded an honorary doctorate by the University of Bedfordshire. In 1989, Edhi received the Nishan-e-Imtiaz from the Government of Pakistan. On 1 January 2014, Edhi was voted the 2013 Person of the Year by the readers of The Express Tribune.
Personal life and death
Edhi was married in 1965 to Bilquis, a nurse who worked at the Edhi dispensary. Bilquis runs the free maternity home at the headquarters in Karachi and organizes the adoption of illegitimate and abandoned babies.
Edhi died on 8 July 2016 at the age of 88 due to kidney failure after having been placed on a ventilator. He wished to be buried in the same clothes he used to wear. He also wanted to donate his body parts, but only his cornea can be donated as rest of the organs were not in healthy condition
Prime Minister of pakistan declared national mourning on the following day. According to ISPR state honour was given to Edhi by guard of honour and 19-gun-salute. He was only the third Pakistani to receive the historical gun carriage funeral (after Quaid e Azam and Zia ul Haq). President of Pakistan, Chairman Senate, provincial Governors, Chief Ministers, Chief of Army Staff along with chiefs of Pakistan Navy and Pakistan Air Force participated in funeral prayers of Edhi at National Stadium Karachi. He was laid to rest at the Edhi Village Karachi.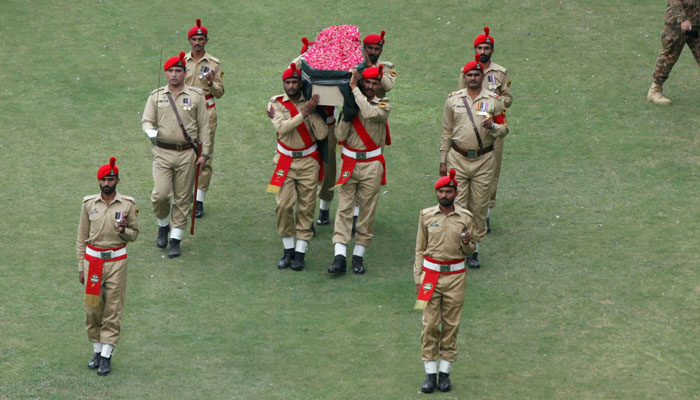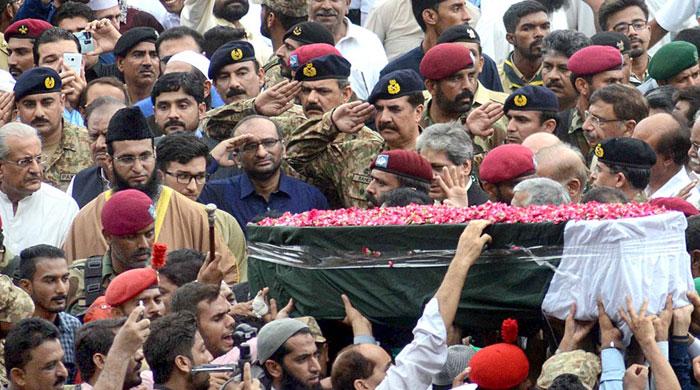 10 inspirational Quotes by Abdul Sattar Edhi 
Even a single word uttered by Abdul Sattar Edhi used to make a huge impact on people; that was the stature of Pakistan's greatest philanthropist. Throughout his life, Edhi sahab set examples for the world to follow through his actions. In fact, more work and less talk remained his principle till the very end. Although there's no dearth of great quotes by perhaps the greatest Pakistani who ever lived.
My religion is humanitarianism, which is the basis of every religion in the world.

I do not have any formal education. What use is education when we do not become human beings? My school is the welfare of humanity.

Never take anyone's death to heart Bilquis. Remember God by the equality with which He implements it. Nobody is different, the richest to the poorest, from here to the end of the globe face it equally. What an example of equality.

So, many years later there were many who still complained and questioned, 'Why must you pick up Christians and Hindus in your ambulance?' And I was saying, 'Because the ambulance is more Muslim than you'.

Empty words and long praises do not impress God. Show Him your faith by your deeds.

Chasing after desires creates inner turmoil. When the devil becomes guide, dacoits and gangsters are manufactured. He makes men fight against their souls to survive expensive items and most lose everything in the face of his strength. The internal enemy can only be overcome by a personal revolution.

The dead has only one place to go… up. Wherever you bury them, they will go the same way, up.

The Holy Book should open in your souls, not on your laps. Open your heart and see God's people. In their plight you will find Him.

Those who believed in changing the world were either hungry by circumstance or practiced deprivation by choice.

Appearance is a distraction, surrendering it develops truth and humility in abundance.
Rest in peace, Edhi sahab. You indeed were the richest poor man. In his most difficult hour, may Allah bestow upon him all the fortune that he bestowed upon the people of this country and treat him with the care that a man of his stature deserves, the statement added.