Pakistan has a lot of creative and art related people and produced world renowned artists in last few decades. It includes actors, writers, singers, designers and painters. The painters are one who shows us their creativeness through their paintings. People have so much excitement to see art world through painter creativity. In the art gallery different type of painting always present for people. Following are some famous art galleries in Lahore.
Ejaz Art Gallery
Ejaz Galleries was established in 1998 as the largest private gallery space in Pakistan. The gallery specializes in the best of Pakistani contemporary art.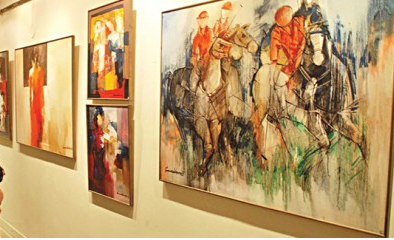 Hamail Art Galleries
Art Scene Gallery
Chenone Art Gallery
Coopera Art Gallery
Framer
Lahore Art Gallery
Mirage Gallery
Nairang Gallery
Native Art Gallery
Vogue Art Gallery
Zahoor-ul-Ikhlaq Gallery
This gallery was established in 1993.
The Collectors Galleria
Passion Art Gallery
You can discover more parks and many more places of Lahore city on Locally Lahore App. Locally Lahore is a must have App, which allows you to explore Lahore and it covers up your all point of interest. It gives you information about latest events and happenings in Lahore.
Join Locally Lahore on
G+
and
Facebook
to get in touch with the latest information and events of Lahore. Find out more information of Locally Lahore App on
www.locallylahore.com