Wherever you may be in the world, you will find people looking forward to enjoying their morning pick me up cup of coffee. Coffee is a brewed drink prepared from roasted coffee beans, which are the seeds of berries from the Coffee plant. Coffee is so popular as a beverage that our consumption is said to account for a third of our total consumption of free tap water. For a lot more people, especially those in desk jobs, coffee may command an even bigger share of their liquid intake. A cup of coffee also an excellent excuse to pause and relax for a moment in our busy day to catch up with friends and have a chat, which has to be good for us. It is the mildly stimulating effect of the caffeine in coffee that gets us going for the day. That is probably what appeals to most people about coffee and there is little doubt that the caffeine is a mildly addictive drug as well. However, there is more to the taste of coffee than that as caffeine by itself is tasteless and colorless. Just take a look at best coffee places in Lahore.
Few of the best Coffee Places in Lahore
Gloria Jean's Coffees is one of the world's biggest premium coffee chains. It operates more than 1000 outlets in over 40 countries. Gloria Jean's Coffees began operations in Pakistan in 2007 and is one of the best coffee places in Lahore. Today, it is by far the largest international coffee chain in the country, with more than 25 outlets in eight cities. By any measure, the expansion of Gloria Jean's Coffees in Pakistan has been nothing short of remarkable.
Serves: Smoothies, ice creams, coffee's, tea.
Coffee Tea & Company cannot have a description without talking about their amazing decor. It looks like a coffee and tea house transported from Britain straight to Lahore. Simply defined as Good-to-come-home-to-warm-cup-of-tea-or-coffee kind of ambiance. Our menu includes breakfast items to an Italian and Mexican menu catering to lunch and dinner times. Coffees and Smoothies galore, we shall make sure you leave fed, hydrated and all warm and fuzzy inside.
Serves: Cafe, Chinese, Continental.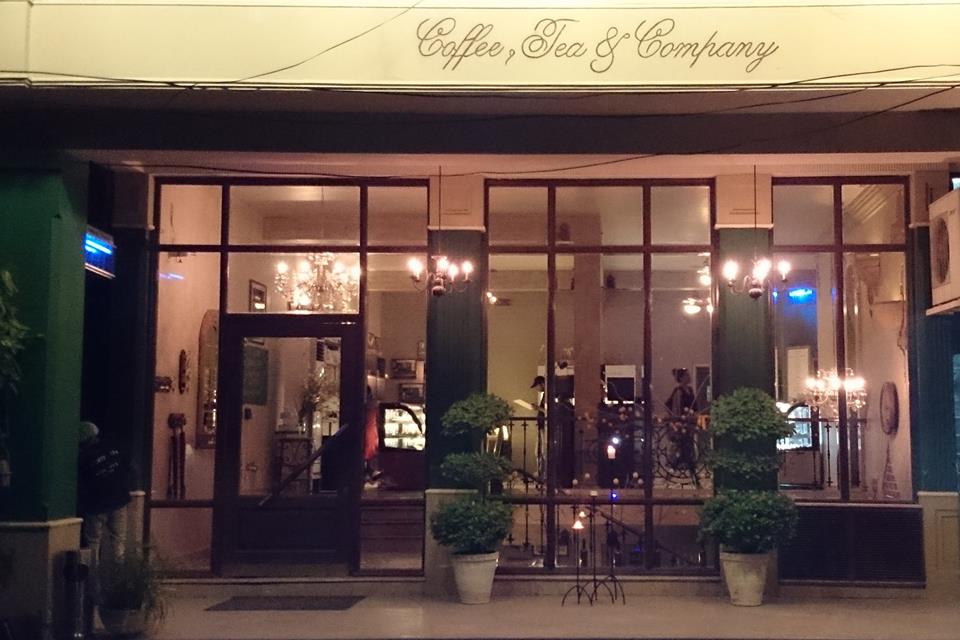 Butlers Chocolates is Ireland's favorite luxury chocolate and in 2012 celebrated 80 years of purveying chocolate happiness. Since 1998, they have opened eighteen Butlers Chocolate Cafes in Ireland, five in Pakistan, five in New Zealand.  They serve Breakfast, Lunch, Dinner, Coffee and Drinks.
Serves: Breakfast, British, Brunch, Burgers, Fast Food, Irish, Italian, Mexican, Pizza, Sandwiches, Seafood, Vegan and Vegetarian.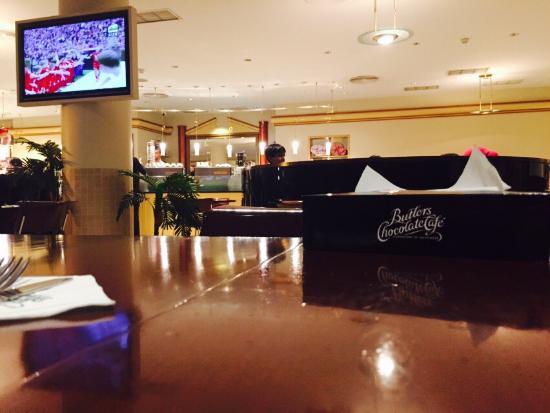 The Bagel Bar Coffee House is a global brand developed in Ireland with stores operating in many countries around the world. The basic concept of The Bagel Bar Coffee House is to offer a more sophisticated coffee/sandwich alternative, where people can enjoy excellent quality food in a relaxed friendly atmosphere. The Bagel Bar Coffee House was founded in response to a growing demand by working professionals for a healthier option to the standard sandwich, whilst incorporating a more international taste to the range of fillings and sauces used in creating a unique signature bagel sandwiches.
Serves: Bagels and Coffee.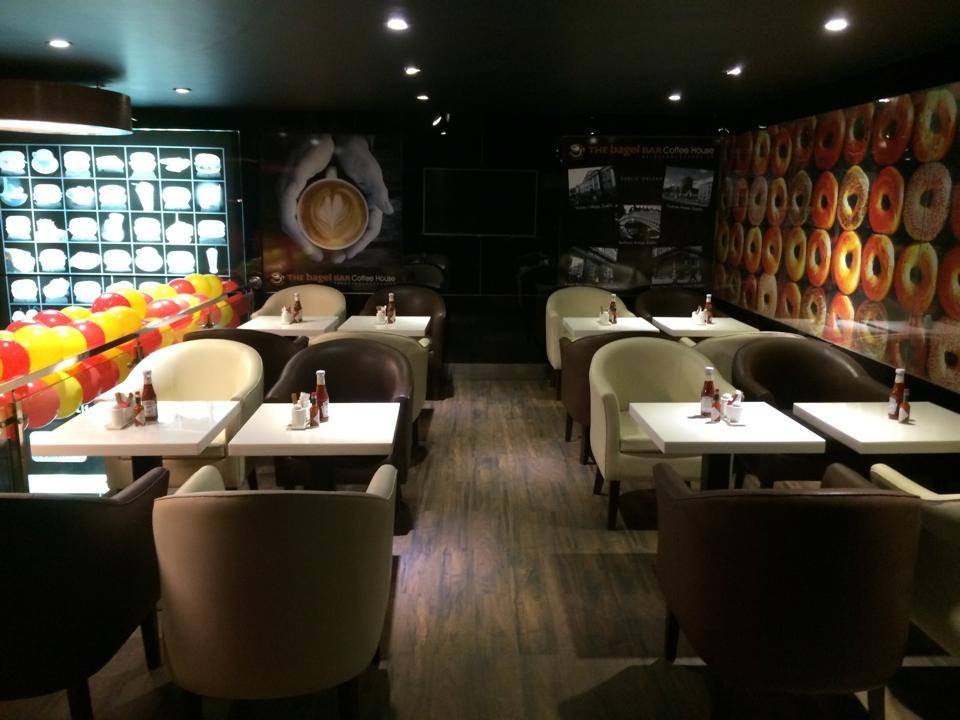 Sweet Affairs was created not as a business organisation but was formed to provide a place where people can come and "Eat Happily". Approach 'Sweet Affairs' and relish the aroma of a variety of quality merchandise which is prepared by bringing together a flair for flavor and a fondness for sweets. 
Serves: Coffee, Frappucinos,  Brick Oven pizzas , Chairoti, cakes, Pastries, Cookies, Gelato menu.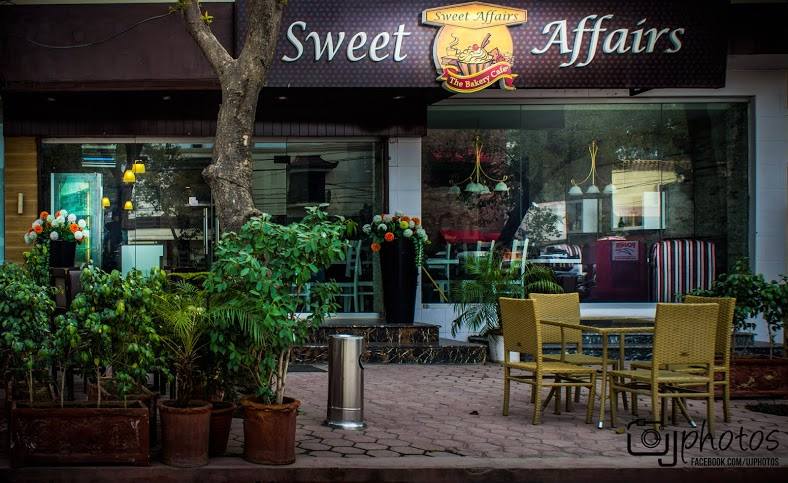 Discussing politics over a cup of freshly brewed coffee or aromatic sweet tea flavored with spices creates a unique and remarkable experience. Chai, Kaafee aur Siasat is a coffee house with a difference that houses a "writers' niche" for the accomplished and aspiring writer's/poets/journalists of the day to interact and share their wisdom and experience; a "speakers' corner", presenting an opportunity to the guests at the cafe to voice their opinions (substantial and decent) on significant serious and comical contemporary issues; a "launch pad", a platform for launching new and innovative products. Nestled in a corner is the smokers' retreat "The Cigar Lounge" for those who puff in style.
Serves: Breakfast, Coffee and Drinks.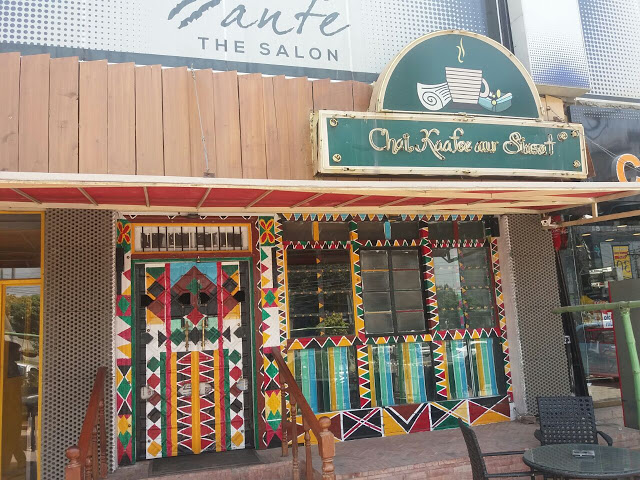 Cinnabon Serves Fresh, Aromatic Cinnamon Rolls Made With Premium Indonesian Cinnamon And Topped With A Sweet, Rich, Cream Cheese-Based Frosting, As Well As A Variety Of Other Baked Goods And Specialty Beverages. The Mixing, Rolling And Rising Of The Dough, As Well As The Final Assembly And Baking Of The Fresh Cinnamon Rolls, Are All Part Of The Unique And Entertaining Cinnabon Bakery Experience That Makes Every Visit A Special Delight!
Serves: Cinnabon Classic, Minibon Classic, Chocobon, Mini Chocobon, Pecanbon, Mini Pecanbon, Cinnabon Bites, Cinnabon Stix, Chillattas & Lemonattas (Blended frozen beverages), Mochalatta Chill, Espresso Beverages, Salads, Sandwiches, Flatbreads, Breakfast.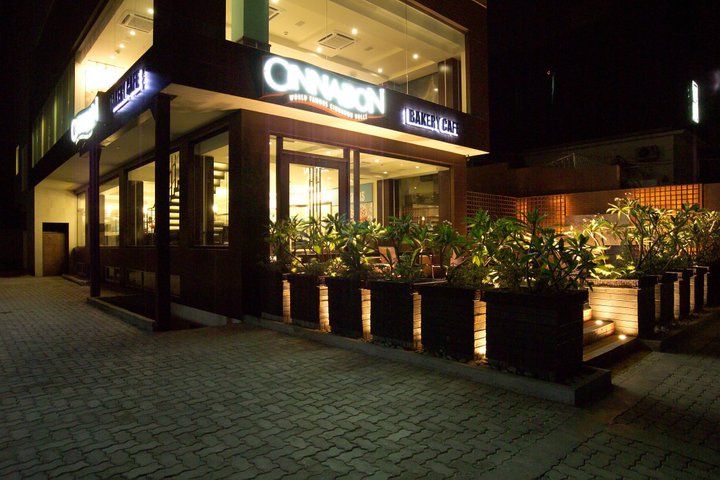 Options – Coffee & More is a unique 24 hour coffee cafe in Lahore which never closes its doors to customers. Let it be a bright sunny day or a windy stormy night, they serve their guests with dedication and maintaining highest standards services. Options Coffee & More is an ideal venue for dining, casual meeting & business talk.
Serves: Breakfast, Lunch, Dinner, Coffee and Drinks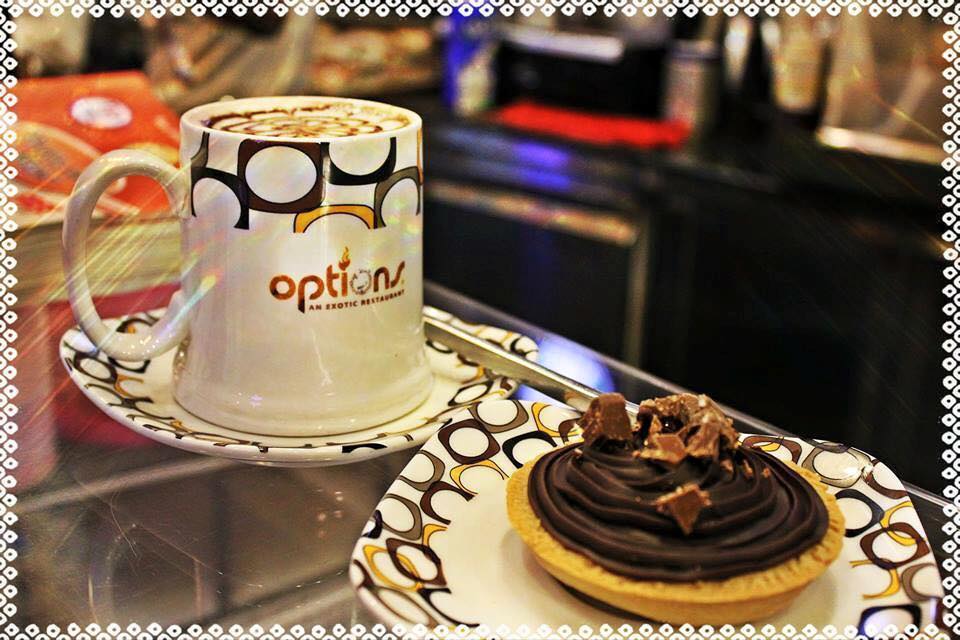 Masoom's Coffee & Bake Shop  is perfect for meeting friends for coffee, holding a casual business meeting, or just enjoying a great culinary experience.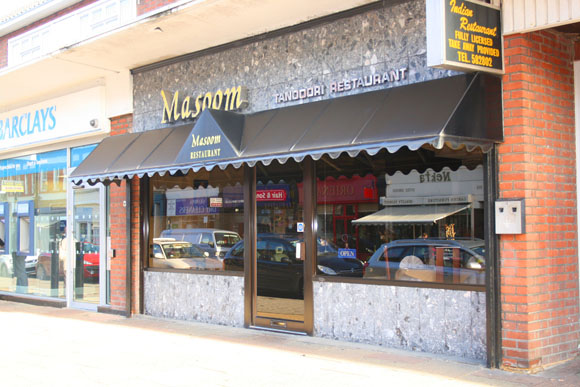 One of the UK's leading coffee chains, with an acclaimed reputation for providing great tasting coffee and delicious, freshly prepared food. If you want to spend a time with your friends and have a cup of coffee with them then coffee republic is the best option.  At Coffee republic you can choose from a wide range of heart-warming hot beverages or enjoy a refreshing iced drink. They also make fresh food onsite every day.
Serves: Breakfast, Lunch, Dinner, Coffee and Drinks.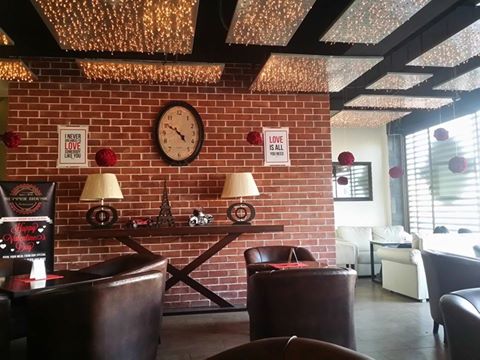 If you're considering for a place to chill out, a shake of Romance, great discerning food and mythical music, then Cheeky Joe's is an option. There is long story behind this Cheeky Joe's coffee.
Serves: Premium Coffee & Tea Blends, Cold & Hot Specialty, Desserts/Sweet Snacks, Soups, Salads, Sandwiches & Pizzas, Waffles, Savory & Sweet Crepes
Cafe Barbera
It is one of the pioneer Cafes in Lahore which is located on the famous MM Alam Road. They probably have the incredible Coffee and it provides high quality dinning area & wide range of tasty food.
Serves: Cappuccino Shakerato, Iced Latte, Cappuccino Frappe, Magic Frozen Coffee,Espresso Shakerato,  Fredduccino's.
If you are looking for best Coffee indulgence, Cosa Nostra is the place that serves best Coffee with nice cozy environment. It is a perfect place to hangout with your Family and Friends.
Serves: Caffe Nero, Espresso, Cappuccino, Caffe Macchiato, Cioccolatte.
Coffee Planet
Coffee Planet is one of the finest place in Lahore located at  Phase III, Commercial Area, Gol Market, DHA, Lahore that serves delicious Coffees. It is a place for Coffee Lovers who wishes to get the best Coffee in Lahore.
Serves: Caramel Latte, Espresso, Oreo Latte, White Caramel Latte.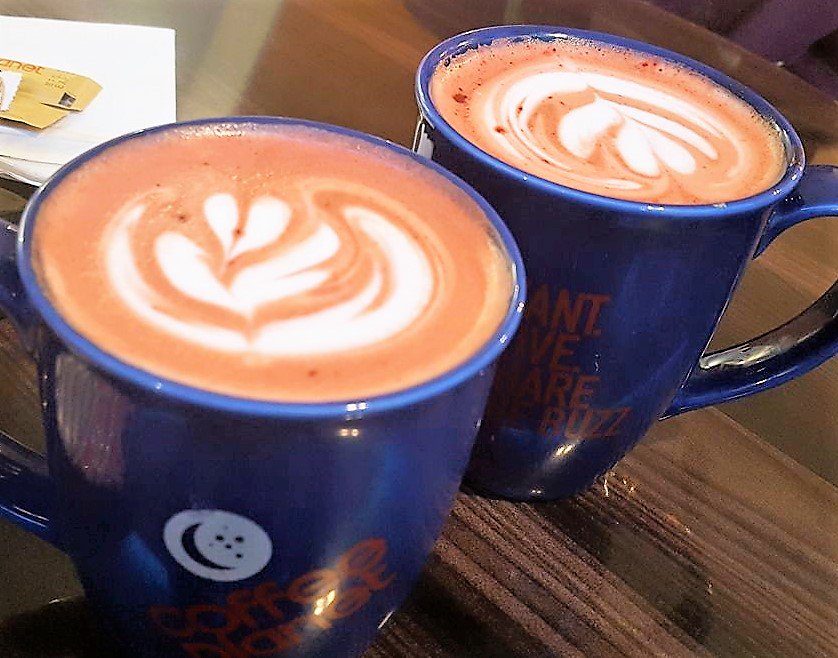 You can discover more Coffee places of Lahore city on Locally Lahore. Locally Lahore is a must have App, which allows you to explore Lahore and it covers up all point of interest. It gives you information about latest events and happenings in Lahore.
Download Locally Lahore Android & iPhone App. Join locally lahore on G+ and Facebook to get in touch with the latest information and events of Lahore.
Find out more information of Locally Lahore App on www.locallylahore.com