While years ago drinking tea used to be a fashionable habit but now its our national habit, addiction and part of our evolutionary culture. Culture in a sense that guests are now offered tea as a minimum. Guests also expect a cup of tea as a minimum when they visit somebody. If you go to any Pakistani commercial bazaar (market), you will notice that all shopkeepers drink tea en-masses at least twice daily. There is a whole institution in place where cups full of tea are distributed in the whole market and then collected later on. Tea is even offered on credit. One can choose from a variety of payment plans like 'pay as you go', pay weekly or monthly. Tea is also offered to prospective 'gaahak' (buyer) by the shopkeeper to show how sincere he/she is in upcoming transaction. Here you can find lots of options for unconventional tea places in Lahore, the list contains all exotic to desi style offerings. 
Tea & Coffee Places in Lahore
Pak Tea House is an intellectual tea cafe located in Lahore, Punjab, Pakistan. Revolution came with a cafe, writers and poets discussing the affairs of life, sipping their cup of tea and putting their ideas in black and white, for the generations coming ahead. Criticized ceased the existence of the cafe, snubbing the voices of our revolutionists. The Pak Tea House, known as the house of thinkers and writers, this time invite you to paint its walls with the colors of your love for revolution.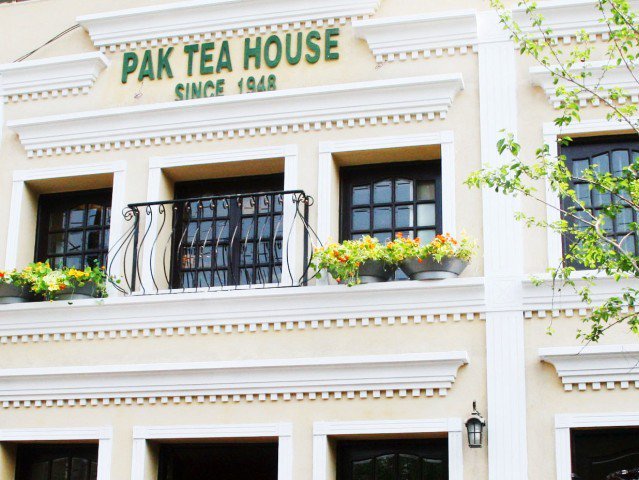 Butlers Chocolates is Ireland's favorite luxury chocolate and in 2012 celebrated 80 years of purveying chocolate happiness. Since 1998, they have opened eighteen Butlers Chocolate Cafes in Ireland, five in Pakistan, five in New Zealand.  They serve Breakfast, Lunch, Dinner, Coffee and Drinks.
Services: Takes Reservations, Walk-Ins Welcome, Good For Groups, Good For Kids, Take Out and Waiter Service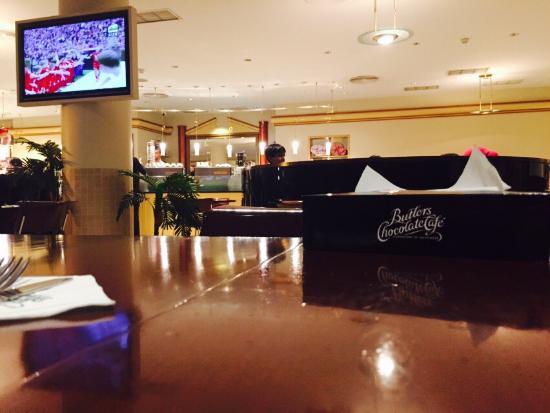 Coffee Tea & Company cannot have a description without talking about their amazing decor. It looks like a coffee and tea house transported from Britain straight to Lahore. Simply defined as Good-to-come-home-to-warm-cup-of-tea-or-coffee kind of ambiance. Our menu includes breakfast items to an Italian and Mexican menu catering to lunch and dinner times. Coffees and Smoothies galore, we shall make sure you leave fed, hydrated and all warm and fuzzy inside.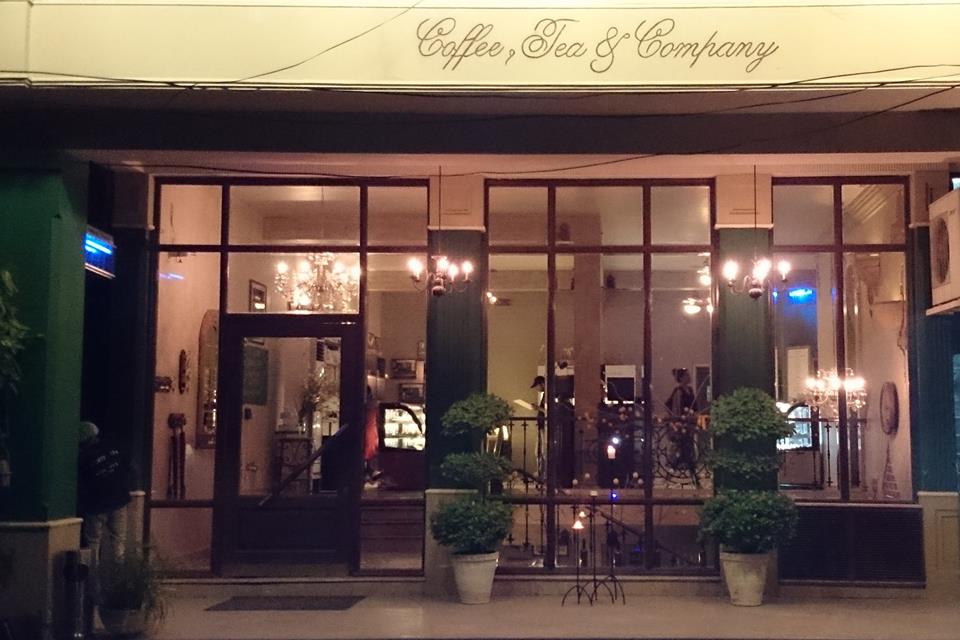 Discussing politics over a cup of freshly brewed coffee or aromatic sweet tea flavored with spices creates a unique and remarkable experience. Chai, Kaafee aur Siasat is a coffee house with a difference that houses a "writers' niche" for the accomplished and aspiring writer's/poets/journalists of the day to interact and share their wisdom and experience; a "speakers' corner", presenting an opportunity to the guests at the cafe to voice their opinions (substantial and decent) on significant serious and comical contemporary issues; a "launch pad", a platform for launching new and innovative products. Nestled in a corner is the smokers' retreat "The Cigar Lounge" for those who puff in style.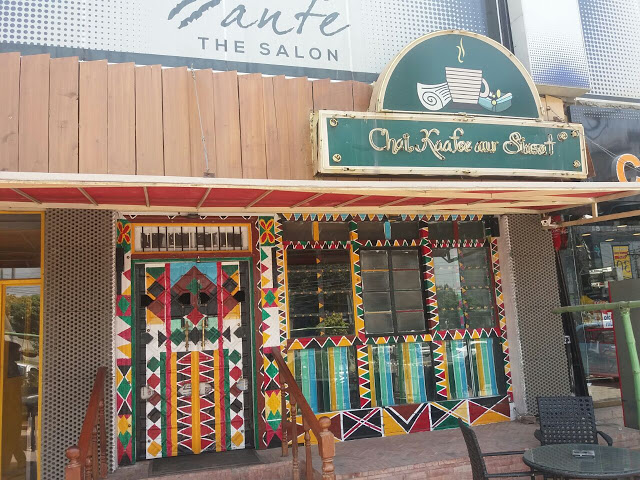 An experience Of class and cultural Terrace interior with a touch of Elegance. Fusion of Local Style with Best Tea and The soul Catching Aroma of pleasure.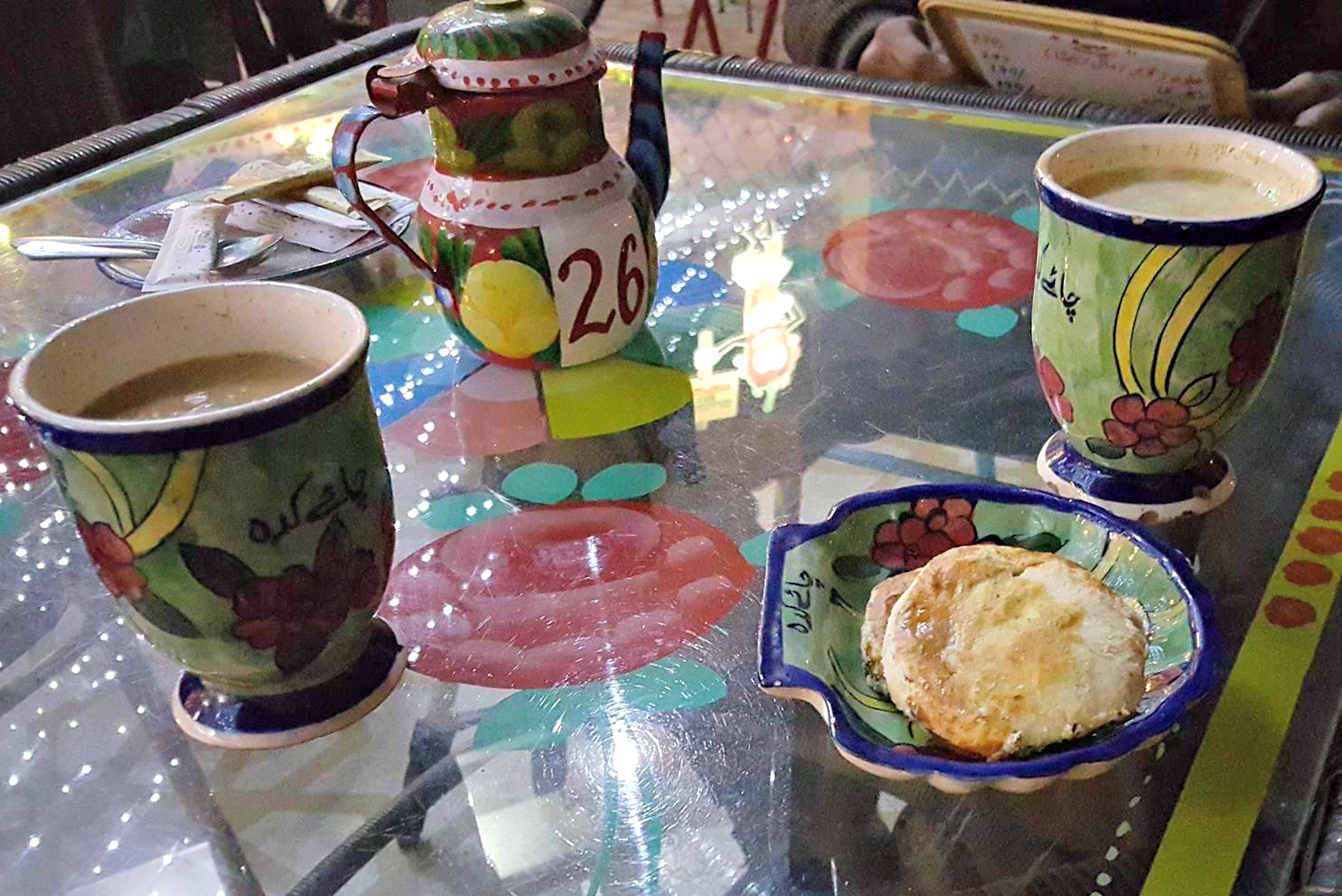 Tea Places in Lahore like A 76 seats restaurant with Italian & Continental cuisine. The professional team of Managers & servers take care of all your serving needs. They serve Breakfast, Lunch, Afternoon Tea, Dinner, Special Bakery items e.g. Special Cakes, Brownies, Pastries, Tea & Coffee!!
Services:  Takes Reservations, Walk-Ins Welcome, Take Out and Waiter Service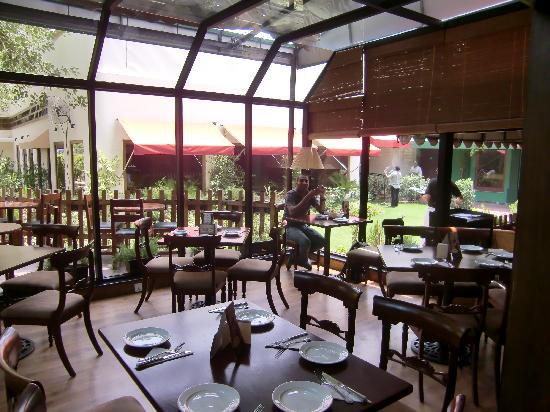 Over seventy assorted blends of tea from world over, continental breakfast, salads, soups, sandwiches and your favorite bakery items. They Serves Breakfast, Lunch, Dinner and Coffee.
Services: Takes Reservations, Walk-Ins Welcome, Good For Groups and Waiter Service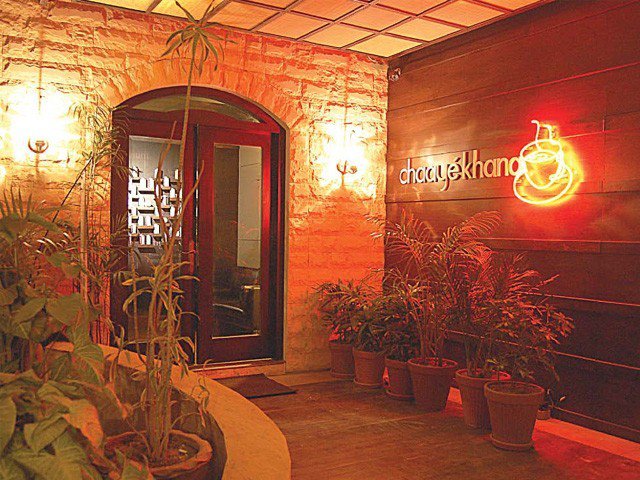 You are tasting the wind, mist and sunshine that blessed the tea leaves. Chy Shy is tasted several times before we serve it to you. We insist on perfect, true flavors.
Nestled in the heart of Lahore's DHA CC block market, they are an upscale coffee & tea house with a small, friendly staff of passionate baristas, seasoned cooks and a belief that good things can come from simple ideas. At Chai Avenue, traditional confections are re-imagined and spiked with healthy dose of International flare. A quiet place for those who love well-brewed, loose-leaf tea, hand-crafted delicious coffees, exquisite tea desserts and more. Save a moment and join them as they take you on a journey that will calm your mind and enlighten your spirit. They Serve Lunch, Dinner, Coffee and Drinks.
Services:  Takes Reservations, Walk-Ins Welcome, Good For Groups, Take Out and Waiter Service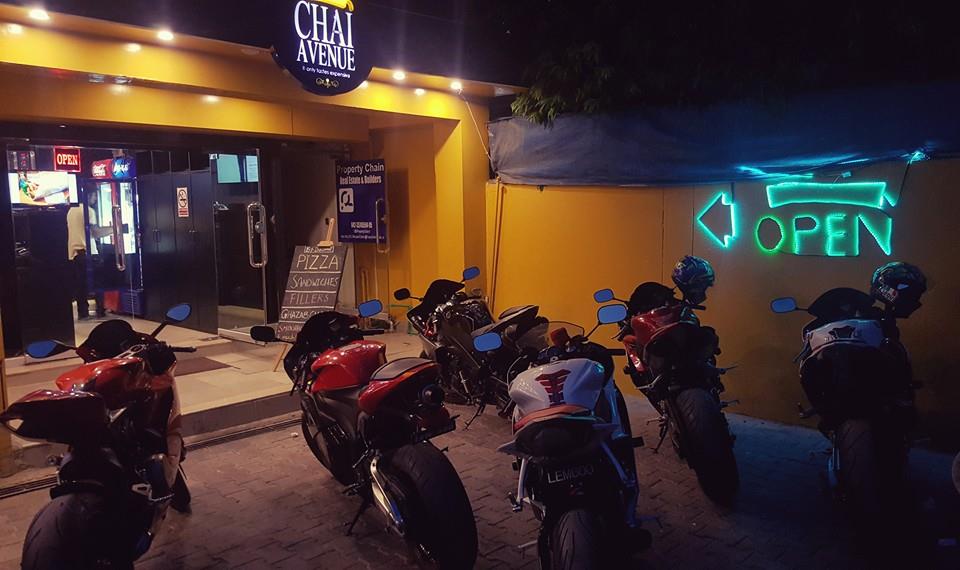 The Chalet (The Wooden House) is a specialized European Cafe with it's roots back in major countries of Europe. Their recipes are designed by experts back in Switzerland and France.  Their tea collection comes from Sri Lanka, Kenya, Indonesia, Brazil and Cambodia. They have over 35 types of tea in house. Try our breakfast menu as we prepare Authentic British, French and Swiss morning recipes. They Serves  Breakfast, Lunch, Dinner, Coffee and Drinks.
Services:  Takes Reservations, Walk-Ins Welcome, Good For Groups, Good For Kids, Take Out, Delivery, Catering, Waiter Service and Outdoor Seating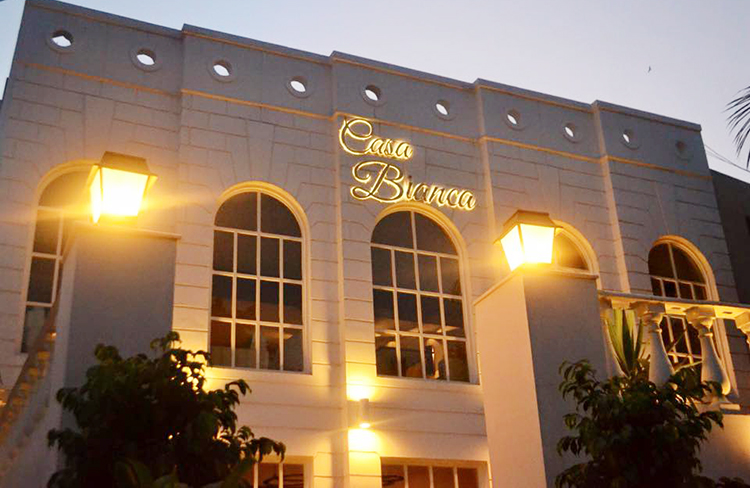 Chaye Shaye is a unique idea purely conceived for Pakistani audience to give them a tea in a new way. This idea is derived from Starbucks , Understanding the needs of Paki market.
Lari Adda is a Brainchild of passionate explorers and travelers committed to share there experience with wider community. Here at lari adda, They are introducing a wide range of traditional and continental cuisine to match with the taste of food loving Lahories. Their Ambiance, traditional Art Work and virtual travelling experience creates a unique dining environment. Lari Adda welcomes you with open heart, and non commercial attitude, visit them to taste verity of food from numerous corners of the country as well as globe. By Lets Go Pakistan, A Tour Operation Company
Services: Takes Reservations, Walk-Ins Welcome, Good For Groups, Catering and Waiter Service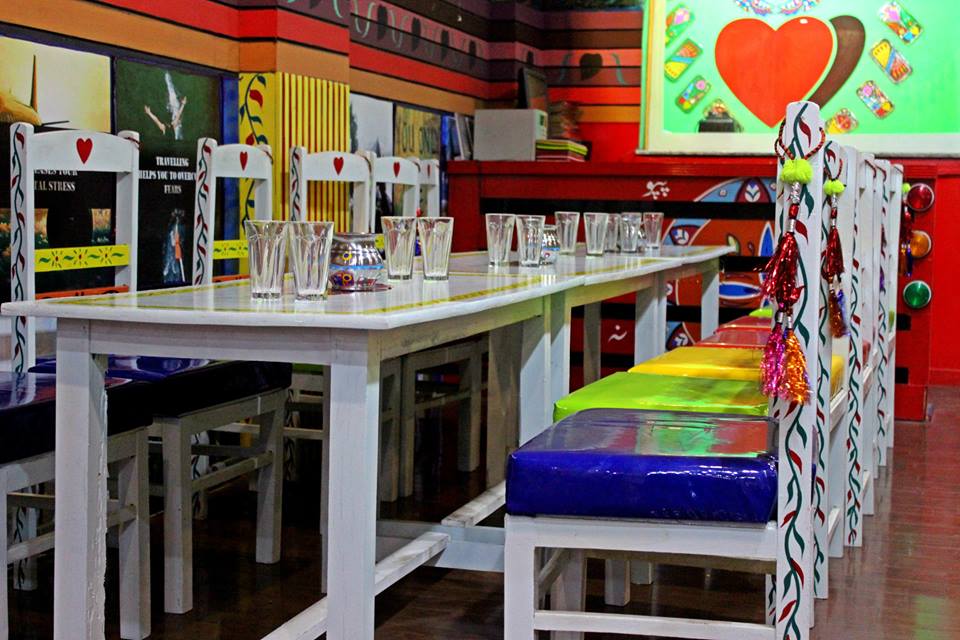 Cinnabon Serves Fresh, Aromatic Cinnamon Rolls Made With Premium Indonesian Cinnamon And Topped With A Sweet, Rich, Cream Cheese-Based Frosting, As Well As A Variety Of Other Baked Goods And Specialty Beverages. The Mixing, Rolling And Rising Of The Dough, As Well As The Final Assembly And Baking Of The Fresh Cinnamon Rolls, Are All Part Of The Unique And Entertaining Cinnabon Bakery Experience That Makes Every Visit A Special Delight!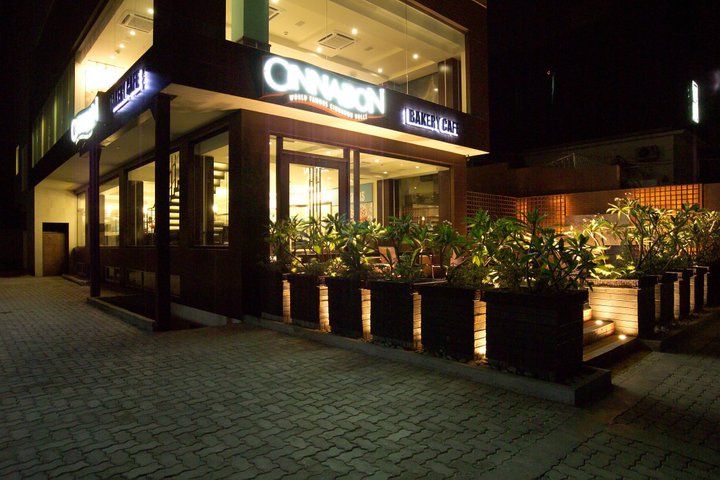 Options – Coffee & More is a unique 24 hour coffee cafe in Lahore which never closes its doors to customers. Let it be a bright sunny day or a windy stormy night, they serve their guests with dedication and maintaining highest standards services. Options Coffee & More is an ideal venue for dining, casual meeting & business talk.
Services: Takes Reservations, Walk-Ins Welcome, Good For Groups, Good For Kids, Take Out and Waiter Service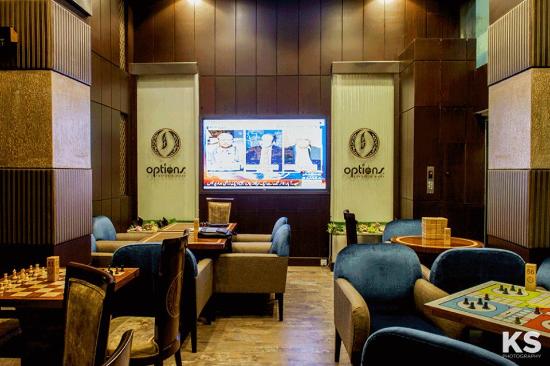 Masoom's Coffee & Bake Shop  is perfect for meeting friends for coffee, holding a casual business meeting, or just enjoying a great culinary experience.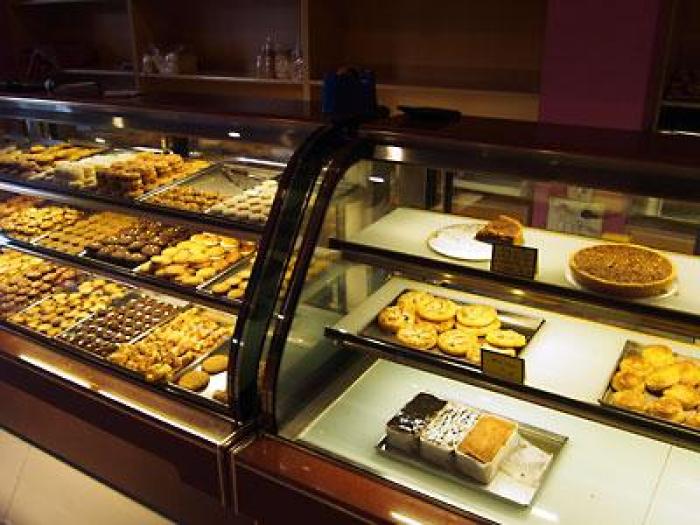 Gloria Jean's Coffees is one of the world's biggest premium coffee chains. It operates more than 1000 outlets in over 40 countries. Gloria Jean's Coffees began operations in Pakistan in 2007. Today, it is by far the largest international coffee chain in the country, with more than 25 outlets in eight cities. By any measure, the expansion of Gloria Jean's Coffees in Pakistan has been nothing short of remarkable.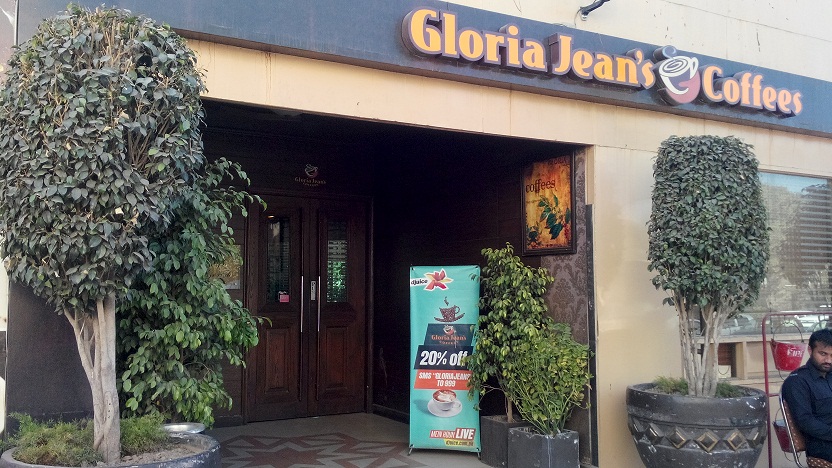 Tea & Co