Lahore is the Capital city of Punjab Province of Pakistan. With the population of about 10 Million it is a very lively city. There are many small and big hotels in Lahore. Hotels in Lahore have increased over the period of time to address the lodging & boarding needs of the incoming visitors. You can find all types of hotels in Lahore from five star to one star. We bring to you some of the selected Hotels in Lahore in the below Lahore Hotels listing.
Pearl Continental Hotel
Pearl Continental Lahore is considered as the one of the best hotels in Lahore. It is located at the mall road the historical area of the city. Lahore Pearl continental hotel offers 400 rooms and 5 conference halls and 5 restaurants. Pearl Continental (PC) is Pakistani chain of 5 star hotels. All bedrooms of the hotel have an electronic key system, safe deposit boxes, International direct dialing, data port, Satellite TV Channels and Minibar. To ensure the guest safety and security, all bedrooms are equipped with smoke detectors and water sprinklers. For the high level security of the valued guests, the hotel is equipped with closed circuit TV system and the elaborate scanning system for hotel guests/visitors and their belongings. This equipment is state-of-the-art and manned round the clock by well-trained professionals.
Star Rating: 5
Total Rooms: 485
Rates (Approximately)
Restaurants
Marco polo

Dumpukt

Taipan

Royal Elephant

Bukhara

Nadia Tea Lounge

The Steak House
Terms & Conditions
Rates include all Government taxes Buffet breakfast, Welcome Drink, Complimentary use of Health club Cancellation Policy. Confirmed Rooms must be canceled 48 hours before arrival. Further details should be checked directly from PC Lahore.
Contact Info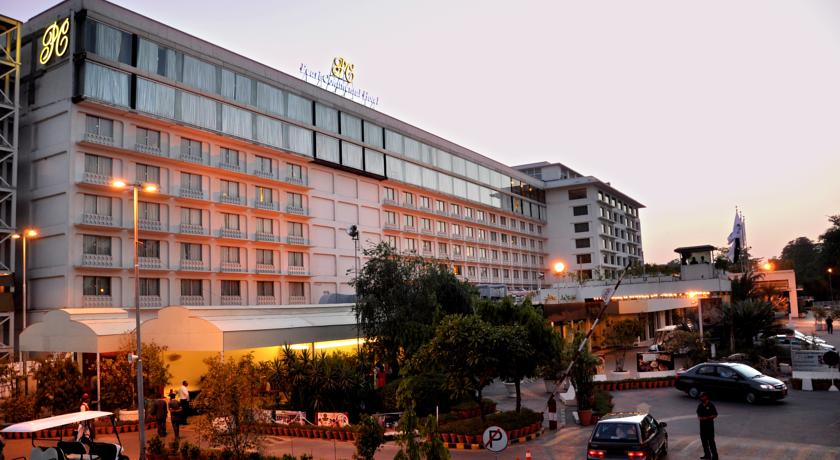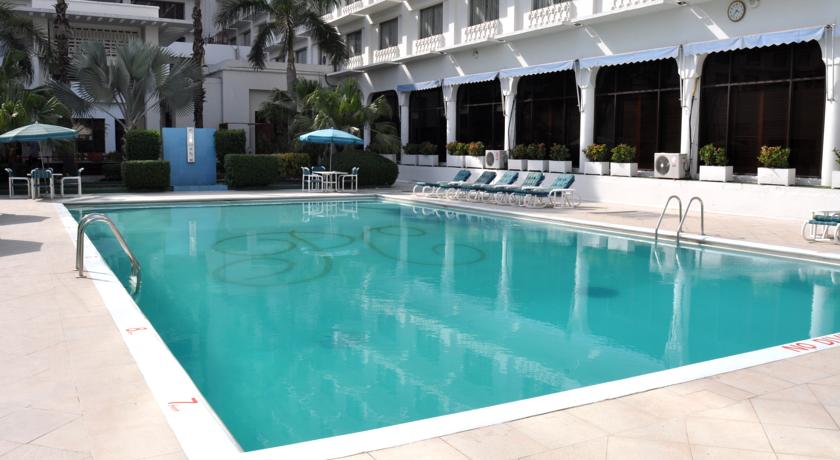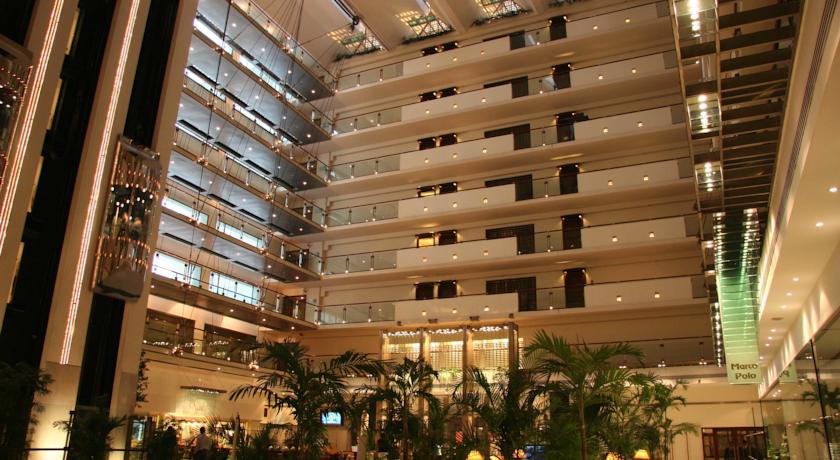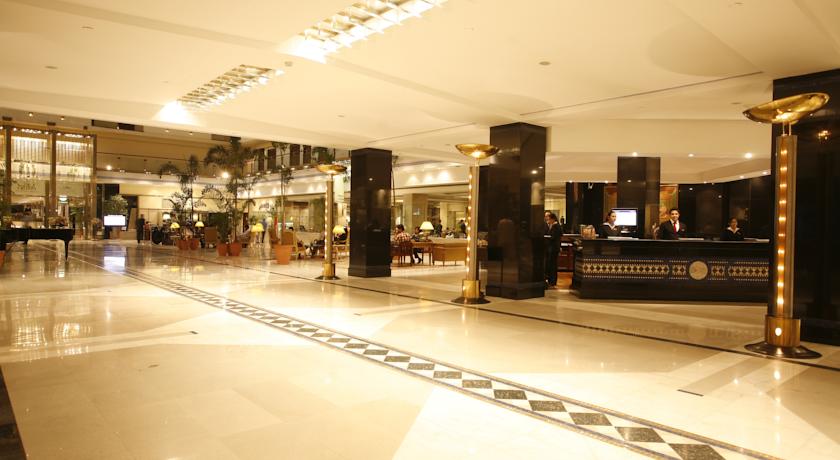 Avari
The Avari Hotel offers high-quality customer services along with the best facilities according to the International Travelers needs. Avari stands out among the best hotels in Lahore. Each bedroom is fully equipped with a luxury bed, air conditioning, cable TV and Wifi broadband connections. The hotel offers more than 5 dining choices including Chinese, Japanese and Pakistani.
Star rating: 5
Total Rooms: 188
Rates (Approximately)
To accommodate to meet the needs of the modern traveler the hotel also offers specialty accommodations.
Lady Avari Rooms – Accommodation designed for the single female traveler; providing cocooned comfort, privacy and security.

Jacuzzi Rooms – Rooms with a private patio featuring open air Jacuzzi.

E-rooms – Designed for the business traveler featuring in room Pentium 4 & higher computers and printers.

Suites – A selection of suites are available from junior up to presidential for an added touch of luxury and service.

Business Club – Exclusive floor with private Business Club Lounge offering advantages such as private check in/out, continental breakfast and complimentary light snacks throughout the day.

Executive Club – The ultimate in luxury, an exclusive wing offering private car transfers from/ to airport, private check in/out, deluxe breakfast, complimentary refreshments throughout the day, complimentary 2 pieces of pressing per day and 24-hour butler service.
Restaurants
Kim's

Dynasty

La Patisseri

Fujayama

The Tollimgton

Cinnamon
Terms & Conditions
Rates include all Government taxes Buffet breakfast, welcome drink, Complimentary use of Health club. Cancellation Policy:-Confirmed Rooms must be canceled 48 hours before arrival. For further details, please contact directly Avari Hotel Lahore.
Contact Info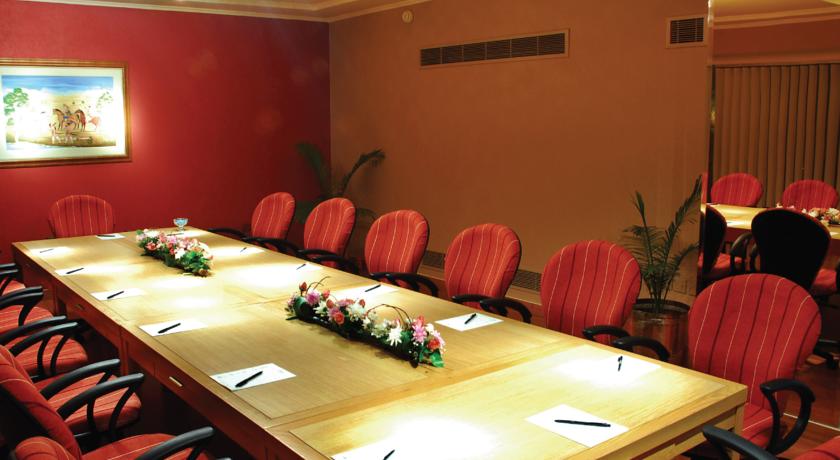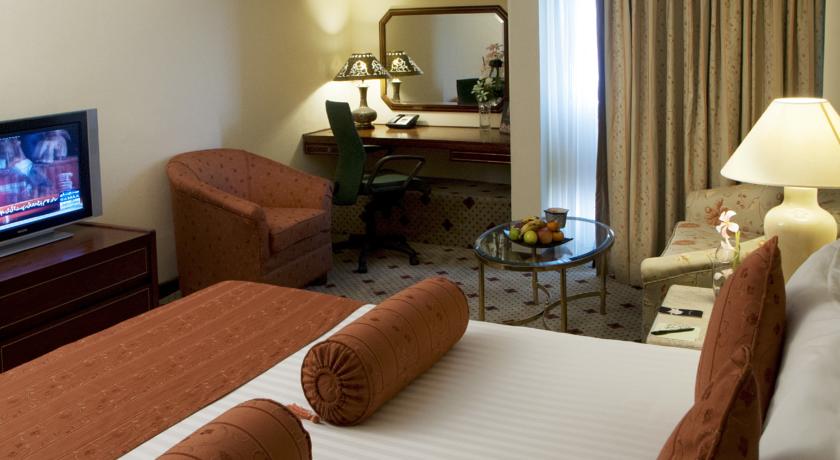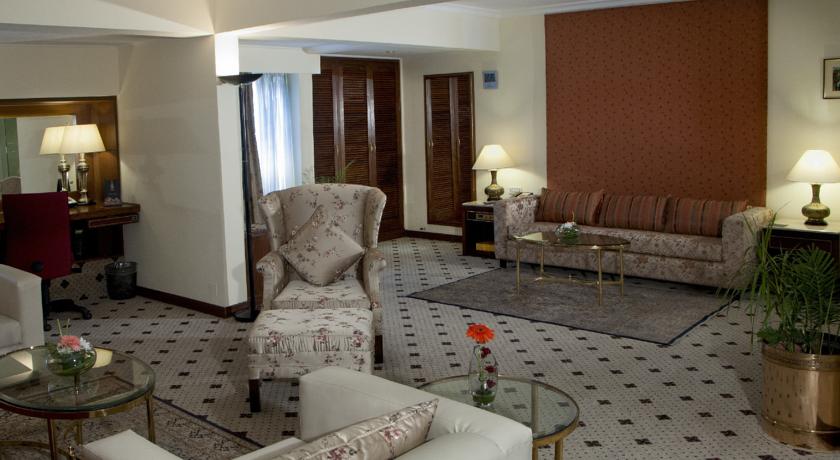 Lahore Country Club
Lahore Country Club is among the top rated hotels in Lahore and is famous for its health and relaxation facilities. Spread over acres of plush green turf and fruit trees, its members can socialize and enjoy sports and fitness activities. Accommodations at Lahore Country club offer luxurious and peaceful rooms with international standards of recreation and leisure.
Star rating: 5
Total Rooms: 36
Rooms and Suites
Lahore country club hotel has classic wide rooms and they are all fully air-conditioned, moreover, all rooms have latest accessories and comfort. Rooms are in classic touch and they can adjust even four people in the single room, and they have attached washroom. The room has wide open space within it and they have the wide open natural view of open lush green fields.
Air Conditioning

Coffeemaker

Daily Maid Service

Iron/Ironing Board

Rooms for Non-smokers

Telephone

Refrigerator

Television
Some Other facilities
International direct dialing

Internet facility

Fax service

Swimming pools

Fishing Lake ( in season)

BBQ

Horse riding
Contact info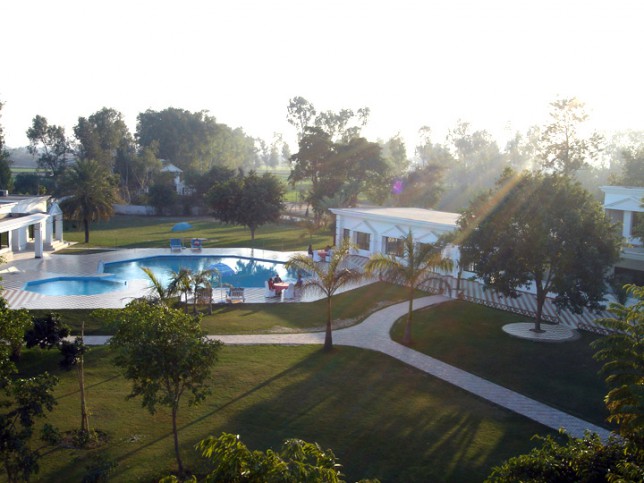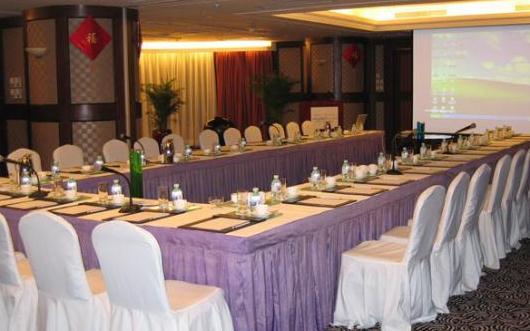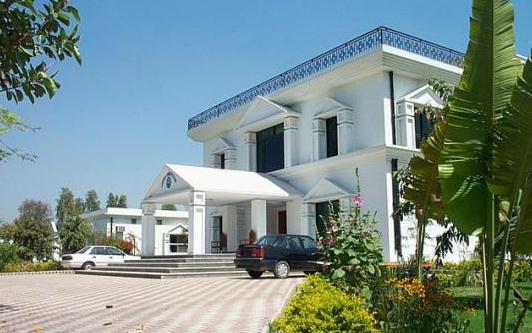 Hospitality Inn
Hospitality Inn Lahore is a 4 star hotel with all amenities of a 5 star hotels. It is conveniently located in central Lahore and is close to all business centers. The hotel offers the temperature controlled swimming pool, Health club facilities (Jacuzzi, steam, sauna, and state of the art gymnasium & billiard room) Attractive tinted glass windows, lavish textures, spacious dining places, tasty cuisine & personalized service with a smile are at no extra cost.
Star Rating: 4
Total Room: 120
Hotel Amenities
High-speed Internet access, office area, personal computers, private telephone and facsimile, photocopier and data port.

Multimedia System – 42-inch plasma screen, video on demand, 75 cable channels, and DVD system.

Interactive online communication and hotel guide

Ride with the personal driver throughout the whole Lahore.

Complimentary access to all Hospitality Inn's properties and facilities

Welcome drinks, fresh flowers, fruits and own baked cakes.

Extra luxury and respective offerings according to the floor's room selected.

Access to temperature controlled Swimming pool and Gym.
Rates (Approximately)
Terms & Conditions
Rates include all Government taxes, Breakfast, Welcome drinks, Newspaper, Internet facility (Data Port and WI-FI) in Public areas as well & Airport pickup & Drop.
Contact info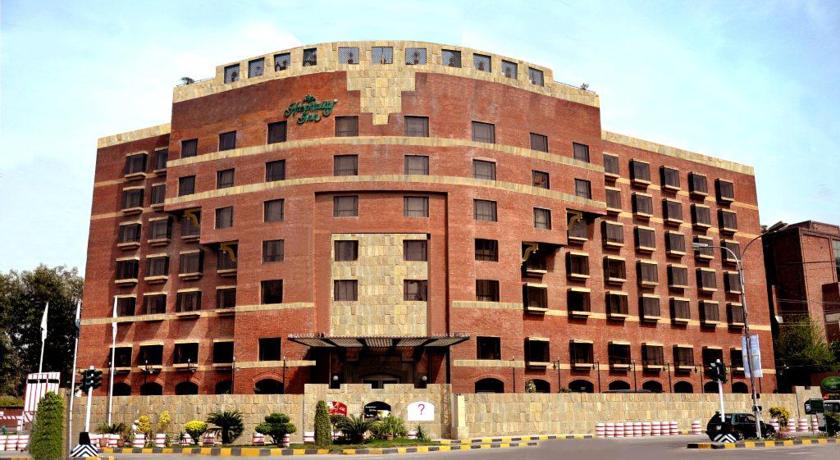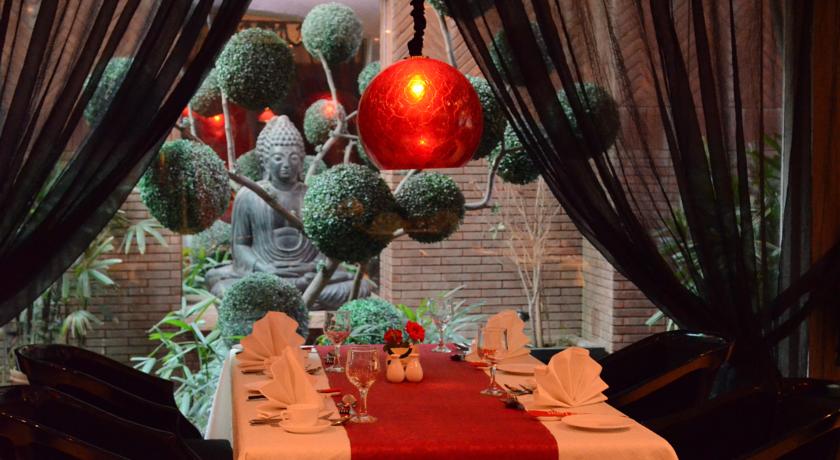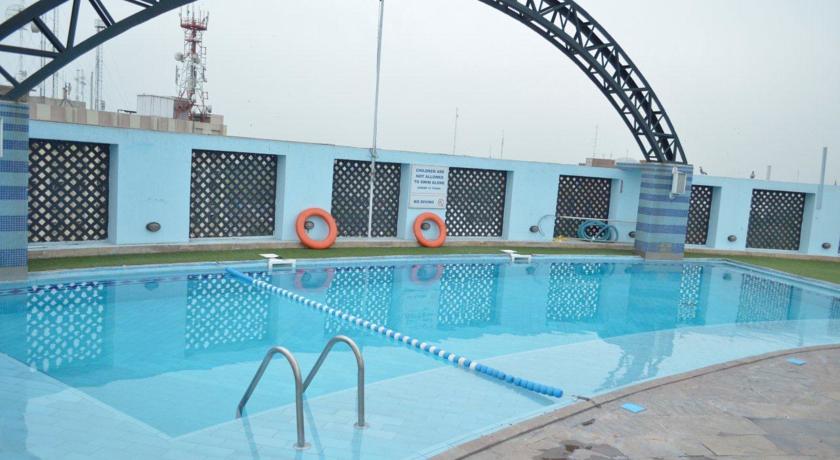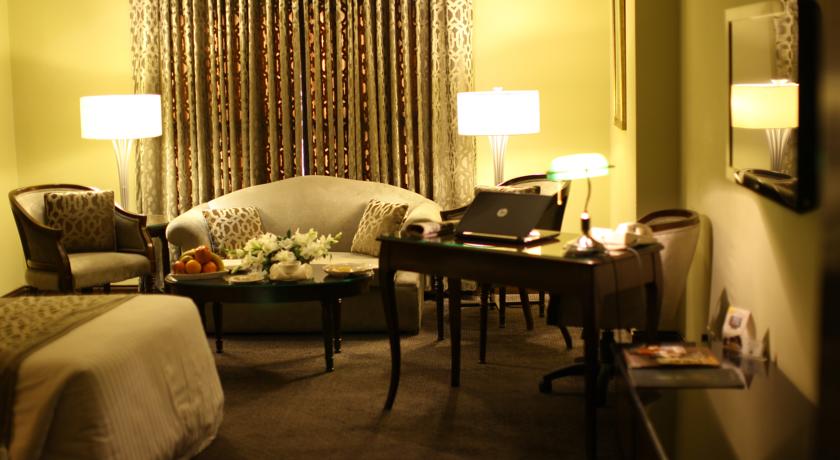 Hotel Sunfort
Hotel Sunfort, owned and is operated by Palace Enterprises Pvt. Ltd. It has great importance due to its prime location. The hotel was designed on seven canals and fifteen marlas in a way to meet the needs of modern times. Hotel Sunfort commenced its business on May 09, 1996 and is maintaining its entity with success in the hospitality industry. The Sunfort Hotel Lahore is more than 3 star hotel located in Gulberg area of Lahore. The hotel is close to major business, shopping and dining districts, Hotel Sunfort is designed with the business travelers needs in mind. The guest rooms are comfortable and have multi-channel Television and International Direct Dialing facilities. The 24-hour coffee shop is available in the lobby with wifi Internet facility.
Star rating: 4
Facilities
Room Service – 24 Hours

Coffee Shop – 24 Hours

All guests room have Mini Bar, Nationwide and

International direct dialing. Colour Television

with in-house movies, Cable News Network,

Satellite channels and Radio.

Safe deposit boxes.

Full-Service Business Center,

Rent-a-Car, Laundry and Valet Service.

Shuttle Service for Airport pick-up & drop is available on request.

Parking facility for up to 300 Cars.

Compliment Newspapers and shoe shine service.

Concierge service. Babysitting available.

Driver's / Servant's accommodation.

Gracious meeting and Banquet space.
Rates: (Approximately)
Terms & Conditions
Rates include all Government taxes American breakfast and service charges.
Contact Info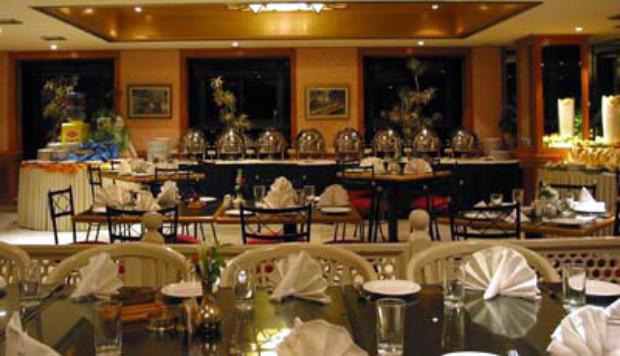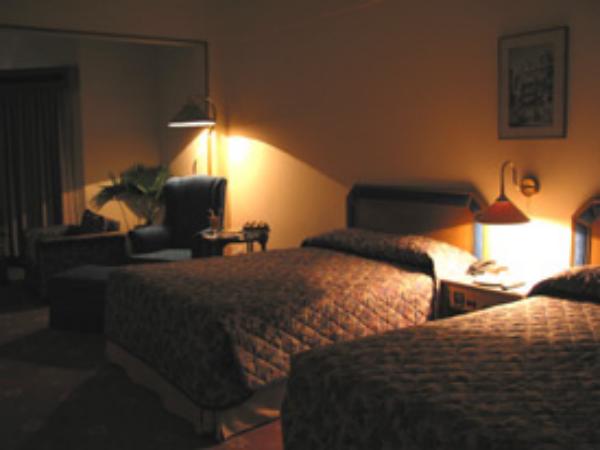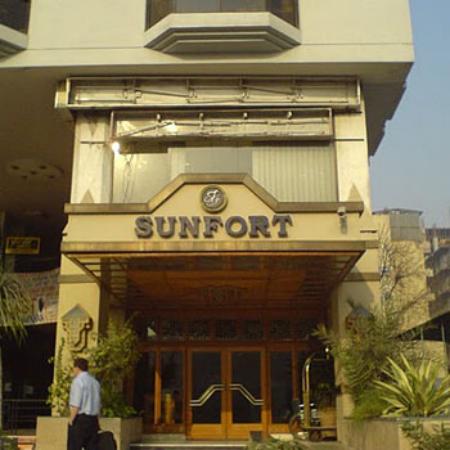 Ambassador Hotel Lahore
Ambassador Hotel Lahore offers luxurious guest rooms, including 58 standard rooms, 23 executive rooms, 18 executive suites and 2 presidential suites. Each guest room is tastefully decorated and provides the most comfortable accommodation available in Lahore.
Star rating: 3
Hotel facilities & services
Meeting and event facilities

Inside Restaurants

Swimming pool

24-hour satellite channels

Air conditioned

Efficient & courteous room service

House keeping

Local and international calling facility

Mini bar

News paper at your steps

Shoe shine
Rates (Approximately)
Terms & Conditions
Rates include all Government Taxes, Welcome Drink on Arrival, Airport pickup & Drop Services, Buffet Breakfast, Shoe Shine, Use of Swimming pool and Gym.

Above rates are subject to change without prior notice. Rates are not applicable during special events, holidays, and conference.

Extra beds are available on request.

Cancellation, No Show, Child Policy, Extra bed, Meal Rates, Check in & Check out time and other benefits as well as Terms & Conditions of Bookings will be advised by the Reservation Agents of Hotel Ambassador Lahore.
Contact Info
Hotel One
Hotel One Lahore is a budget hotel 3 star chain franchise by the leading hotelier Pearl Continental Hotels and it is managed by PC itself. Hotel One presents, for the first time in Pakistan, a concept that embodies the very essence of luxury and affordability.
Facilities
Meeting Rooms / Conference Rooms

Restaurant

Swimming pool

International Direct Dialing facility

Shuttle service

Laundry service

Wireless Internet(Hotspot)
Contact Info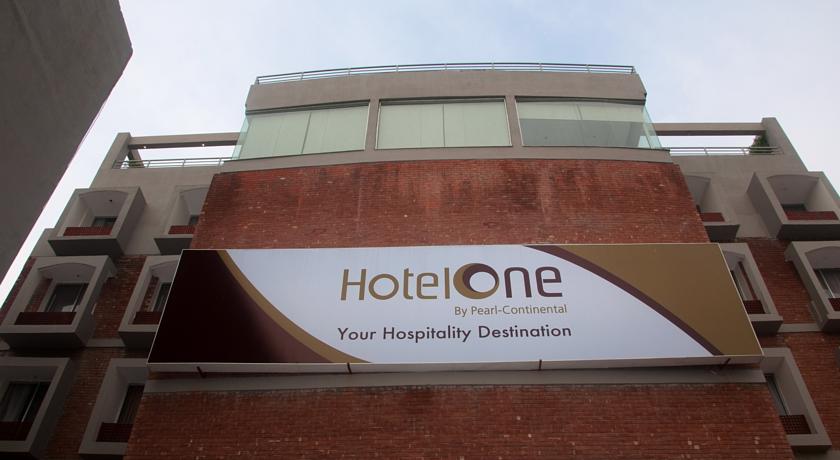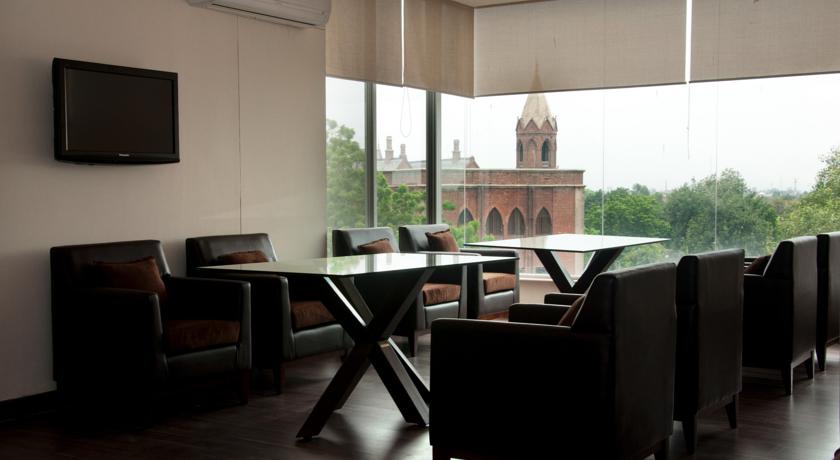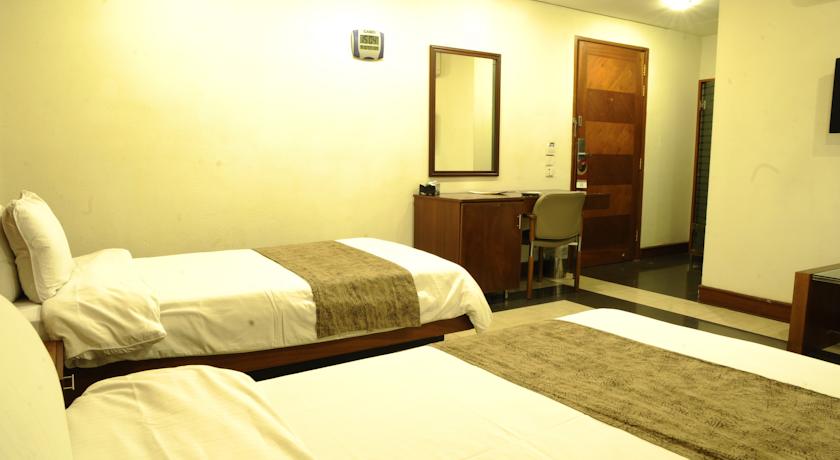 Maisonette Luxury Suites Lahore
Maisonette Luxury Suits is a 5 star hotel located in Gulberg III Lahore. The hotel offers suits as well as Presidential and Penthouse suits. The hotel is popular among the affluent locals and welcome tourists and business travelers. The hotel has a 24-hour coffee shop, entertainment and party facilities, health club, armed security and WiFi internet connectivity. This is one of the very private & exclusive choices in hotels in Lahore.
Star rating: 3
Rates (Approximately)
Facilities
Temperature Control System

Internet Facilities

LCD Movie Screen & FM Radio Cable TV with in-house Movies

Direct Dialing ISD / NWD Phone

Mini-Bar

Private Safe Deposit Locker

Car Pick & Drop Service from/to the Airport

24-hour tea/ coffee shop

Use of Swimming Pool

Use of Health Club(including facilities of Suana Bath & Steam Bath)

Free Internet utilization in rooms

English/ Urdu Newspapers

Concierge Service

Valet Car Parking Rent-A-car
Terms & Conditions:   Rates includes all Taxes Breakfast, Welcome drink
Contact Info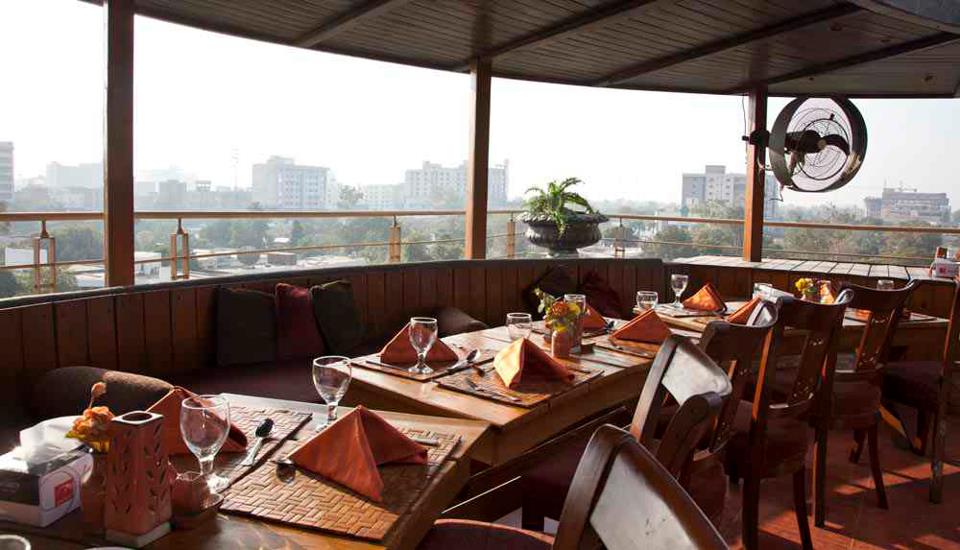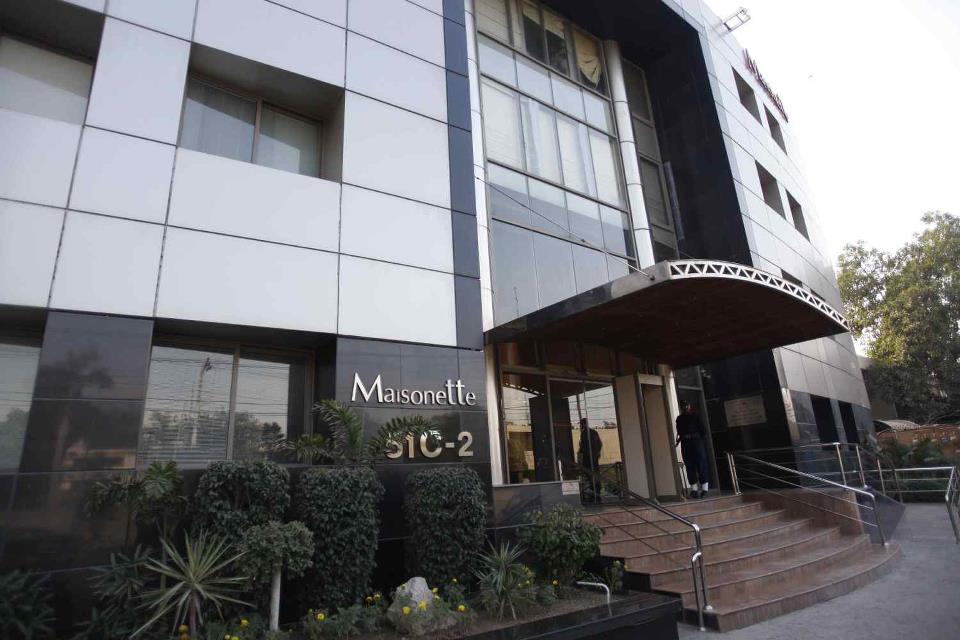 Park Plaza Lahore
Located in the heart of Lahore, the Park Plaza Lahore hotel features convenient amenities. Guests of the hotel enjoy complimentary Internet access, an on-site Health Club with massage services, Jacuzzi and rooftop pool, Business Centre and four on-site dining facilities. Business travelers will appreciate the courier service and flexible meeting space. Other features in the rooms are in-room tea and coffee maker, in-room iron and ironing board (on request), dual phones with wall mounted data port, plasma television, DVD player, turn down service, credit card plus code activated electronic room safe, hair dryer and in-room mini-bar.
Executive Club Level rooms include access to the Club Lounge and further enhanced amenities. All rooms feature triple-glazed double glassed sound proof windows for an undisturbed and relaxing stay. Guests enjoy a well-equipped Health Club with outdoor whirlpool, on-site salon, massage services, complimentary valet parking and Business Centre. The Park Plaza Lahore hotel offers flexible meeting space with five venues accommodating up to 150 guests. Perfect for business meetings and social events, event space includes wireless Internet access and audio/visual equipment.
Rates (Approximately)
Contact Us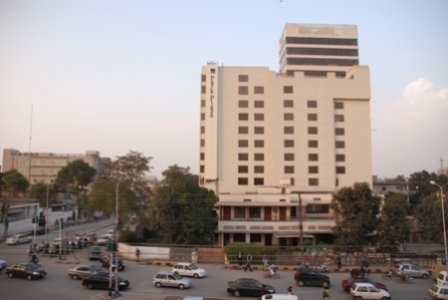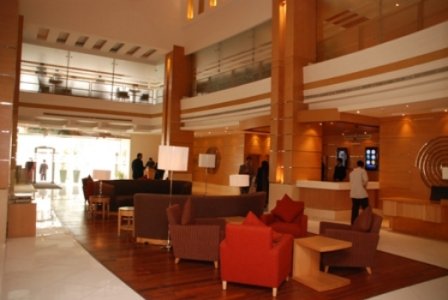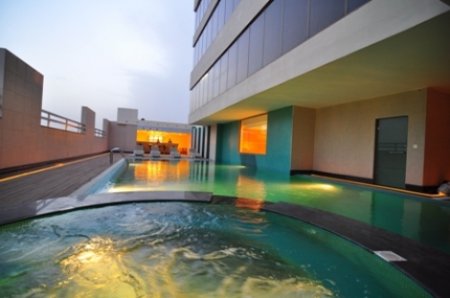 Hotel Crown Plaza Lahore
The hotel is only 15 minutes drive from the Allama Iqbal International Airport, 10 minutes from the Lahore Railway Station, 7 minutes from Daewoo Bus Station and 18-minute drive from the National Motor Way. Hotel Crown Plaza is located at the Bank of main Canal adjacent to Mall road and all the business and commercial districts of Lahore. Only one minute drive will take you to Mall road and 15 minutes drive to Motorway without any traffic signal. This is not all from Hotel Crown Plaza Lahore it takes only 5 minutes to drive to Lahore Railway Station. Only 3 minutes walking distance to nearest Bus Stop. There is also a complimentary pick & drop services for customers & Rent-a-Car facility.
Star Rating: 4
Rates (Approximately)
Inside Restaurants
Silver Café

Coffee Shop

Pastry Shop
Contact Info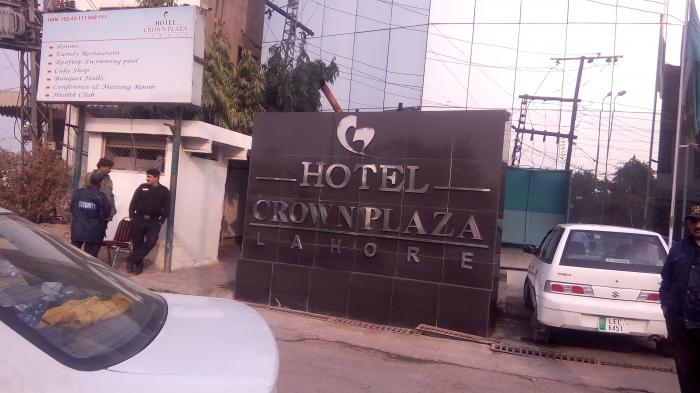 Reference:
You can discover more Hotels and many other interesting places of Lahore city on Locally Lahore. Locally Lahore is a must have App, which allows you to explore Lahore and it covers up all point of interest. It gives you information about latest events and happenings in Lahore. Download Locally Lahore Android & iPhone App. Join locally Lahore on G+ and Facebook to get in touch with the latest information and events of Lahore.
Find out more information of Locally Lahore App on www.locallylahore.com