Hydro is a Greek word, meaning "water" and it is an energy which is attained from the fast-running or falling water. For ages, hydropower energy is being used for many purposes including irrigation, operating various mechanical devices, etc.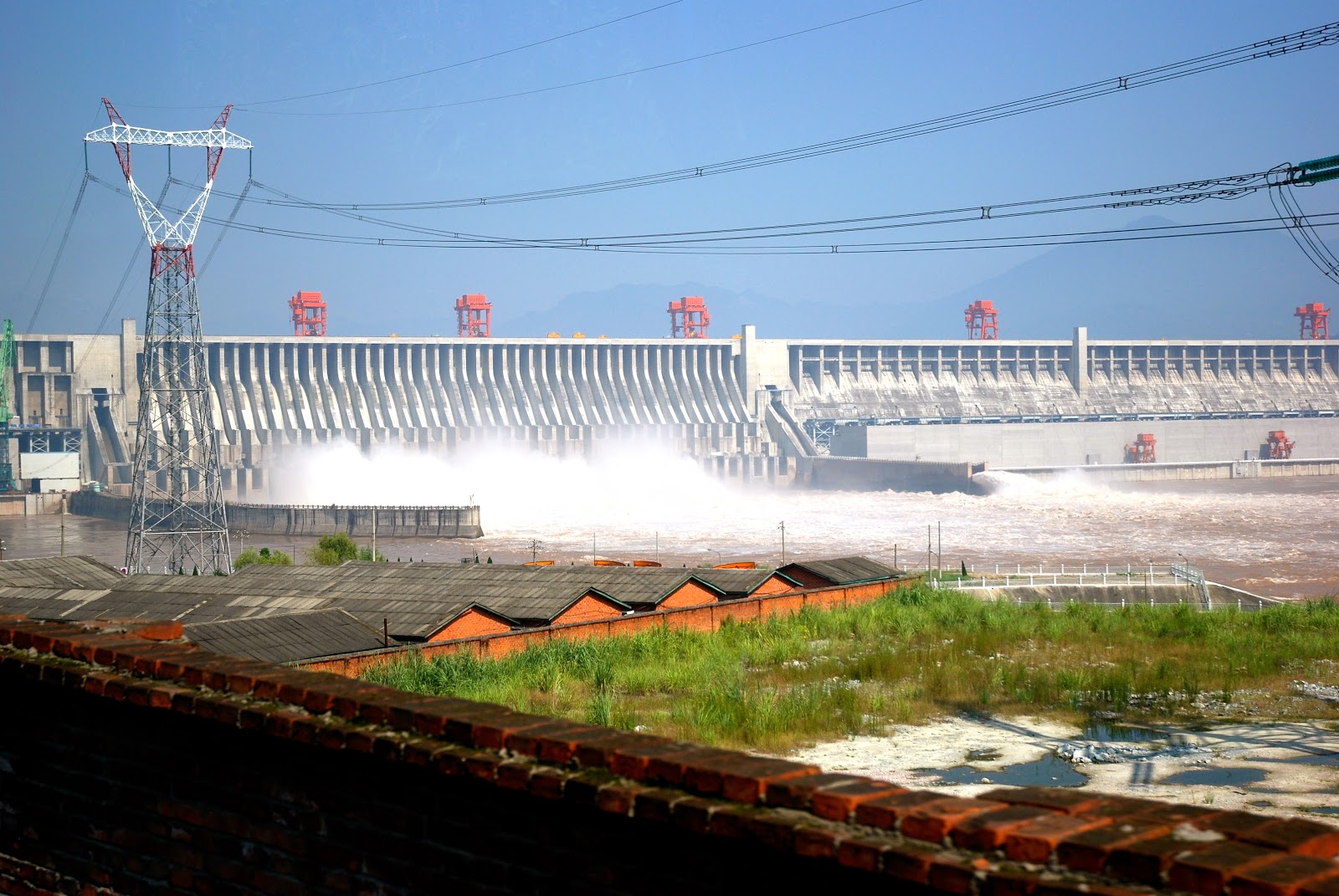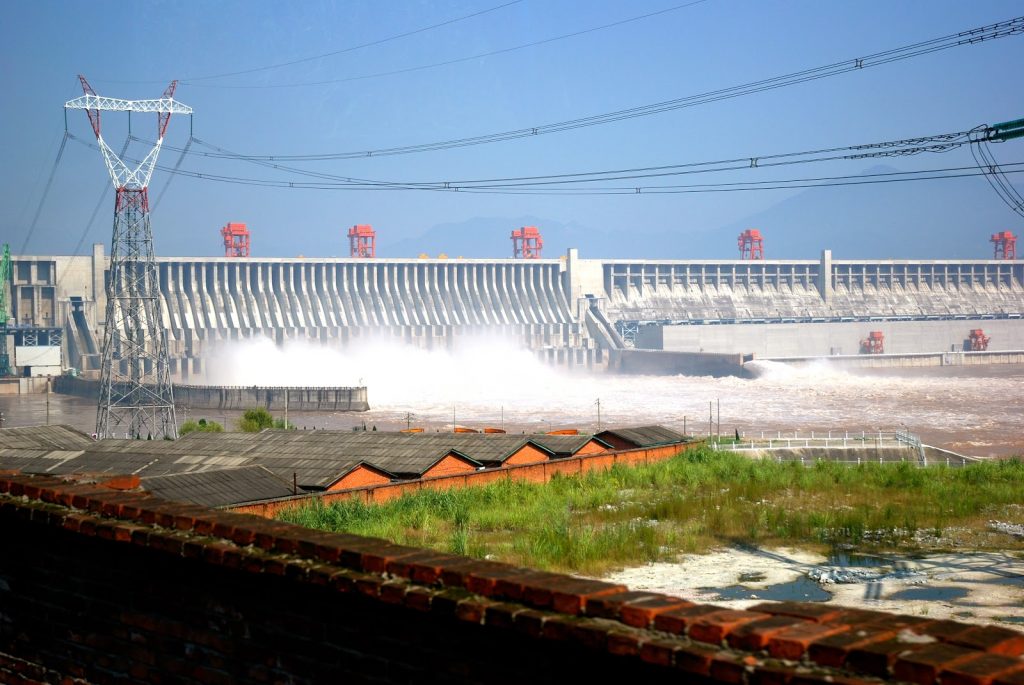 In short, Hydropower energy became a source of electricity in the late 19th century when in 1879, the first commercial hydroelectric plant was built at Niagra Falls. After that, hydropower is considered a core pillar in modern development in the 20th century. 
Several International Institutions take hydropower energy as the source of economic development without polluting the environment with carbon. Today, the primary use of hydropower is to generate electricity and It generates electricity without the emission of greenhouse gasses.
Will the Bhasha Dam take out Pakistan from Energy Crisis?
Energy and Economic Crisis in Pakistan
In Pakistan, we are facing a serious energy crisis in the form of load shedding. Moreover, around 51 million Pakistanis are lacking access to electricity and some 90 million people face an unreliable power supply. Hence, these things are tremendously affecting the country's economy.
Rather than producing energy from water, we kept an over-reliance on imported fuels for a thermal generation whose price is high from hydroelectricity. In 1991, our country's power generation through hydropower was raised to almost 45% country's power sector. But now, it is facing a sheer decrease at the level of 28%, due to the short term planning which preferred the thermal power plants.
However, shifting to hydropower will surely address the power deficit and henceforth reduces our expenses which we are bearing on thermal projects.
Although, Pakistan has numerous water resources, and the biggest water resource of Pakistan is the Indus river. The untapped potential of hydropower in Pakistan lies along the Indus Valley in the Northern area of Pakistan i.e Gilgit Baltistan, Khyber Pakhtunkhwa, and the Jehlum River in Punjab and Azad Kashmir. Despite all these facts, we are not getting enough benefits from our water resources. 
According to WAPDA (Water and Power Development Authority), Pakistan is having 60,000 (2016) MW hydropower potential. Pakistan utilizes only 7,320 MW (2016). Additionally, hydropower generation has up to 80% efficiency level. 
Impact of Hydropower Energy on the Economy of Pakistan
Pakistan's economy greatly depends upon agriculture and for agriculture, water is the most essential resource. Farmers get extremely good benefits from hydropower and it gives a boost to our economy and not only this, hydropower has some benefits in other sectors too. Below is the list of some extraordinary benefits:
Hydropower is a low-cost energy that benefits the consumer.
The areas having the hydropower project will obviously get the best infrastructure benefits including roads, clean water facilities, schools, colleges, health facilities, etc.
It produces a huge number of job vacancies for the local inhabitants that definitely results in financial benefits and favors the overall economy of the country.
It promotes commerce and industry in the area.
Less operational and maintenance charges.
It gives a benefit of flood control and consequently protects the local population from destruction.
The needs of irrigation and drinking water will fulfill from the stored water hence facilitating people.
Electricity which is consumed by tube wells can be saved.
The area that has a hydropower project becomes a tourist attraction and as a result, serves with cheerful recreational activities such as boating, fishing, swimming, etc. It helps to eradicate local poverty and gives them new ways of earning.
Advantages of Hydropower Energy
The hydropower doesn't pollute the air like other power generational technologies such as coal or natural gas. It is due to the fact because its fuel comprises of water which is pollution less clean fuel source.
Hydropower gives you low cost as compared to the other sources of energy. The water comes from the river and it is a domestic resource, which is not going to see fluctuations in price like coal or natural gas.
It let you fight with the climate changes and emits a very low amount of greenhouse gasses.
Hydropower is constantly available in comparison to other power sources because it only depends on water. Other sources like wind and solar are only available at a specific time. Wind energy is only available when it is windy whereas solar energy is accessible when it's sunny. 
Hydropower is a source of clean and pure water to farm the crops and livestock.
Hydroelectric power is renewable.
The hydroelectric dams have a life span of nearly 100 years.
It is the most abundant resource of power on earth i.e water.
List of Operational and Under construction Hydel Projects
Here is a list of some big hydel projects in Pakistan that are operational or under construction.
Operational
Tarbela Dam
Ghazi-Barotha Hydropower Project
Mangla Dam
Neelum-Jehlum Hydropower Plant
Warask Dam
Chashma Barrage
Under Construction
Diamer-Bhasha Dam
Dasu Dam
Suki Kinari Hydropower Project
Mohmand Dam
Karot Hydropower Project
Keyal Khwar Hydropower Project
Given these points, hydropower energy is extremely beneficial for our country's economic and energy growth. Pakistan can get huge benefits to get rid of the crisis. Sooner or later, we will have to adopt it. Therefore, we should finally put our efforts to develop the hydel power projects to meet the needs of our country. Otherwise, the country will continue to face the downfall and explicitly the people too.