Pakistan's first Metro Rapid Bus service has been inaugurated by Punjab CM Mr. Shahbaz Sharif and PMLN president Mr. Muhammad Nawaz Sharif on the 10th February, 2013. With the aim to provide safe, efficient and comfortable urban transportation system in the major cities of Punjab; the Government of Punjab has established Punjab Metro bus Authority (PMA) to mange all on going projects of Metro Bus Systems in different cities of Punjab.
Lahore Metro Bus Service
Metro Bus System Planning and Lahore Urban Transport Master Plan
Lahore is the second largest city of Pakistan with estimated population of 10 million. The transport demand recently estimated by Japanese International Co-operation Agency (JICA) is 12 million trips, which includes 4 million short walking trips and 8 million motorized trips, on a usual weekday. The number of vehicles registered in Lahore increased sharply from 95 vehicles in 2001 to 238 vehicles in 2008; per 1000 population.
The Lahore Urban Transport Master Plan 2011, prepared by JICA, recommends seven BRT corridors in Lahore. Therefore, in the year 2011, the Government of Punjab appointed 'Ulasim' a Turkish based company of the Istanbul Metropolitan Municipality, for preparing the preliminary design of Metro bus System (MBS).The MBS is planned in integration with Multi-Modal Intercity Bus Terminals (MIBT), one terminal to be established on either side of the corridor, with Park & Ride plazas. The overall transportation map includes integration of Metro bus System & public transport routes, sub-urban railway, LRMTS (other lines), and taxi system in Lahore.
1st Metro Bus System of Lahore
Metro bus route is 27 kilometers long from Shahdara to Gajju Matta. It's running in the North-South direction through the heart of Lahore. Initially, 27 stations were planned and built along the MBS corridor, which have been designed keeping in view the needs of the passengers.
Chief Minister Shahbaz Sharif said: 'A Metro Bus would be available every two minutes'.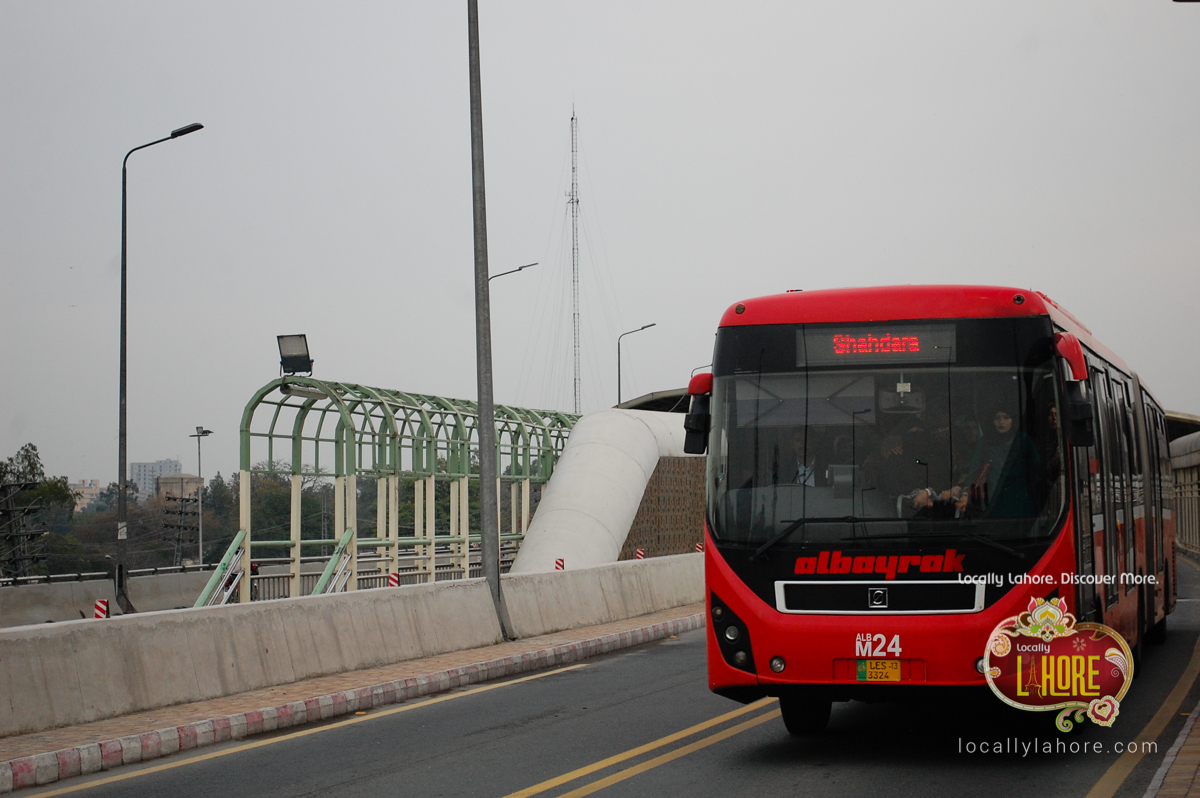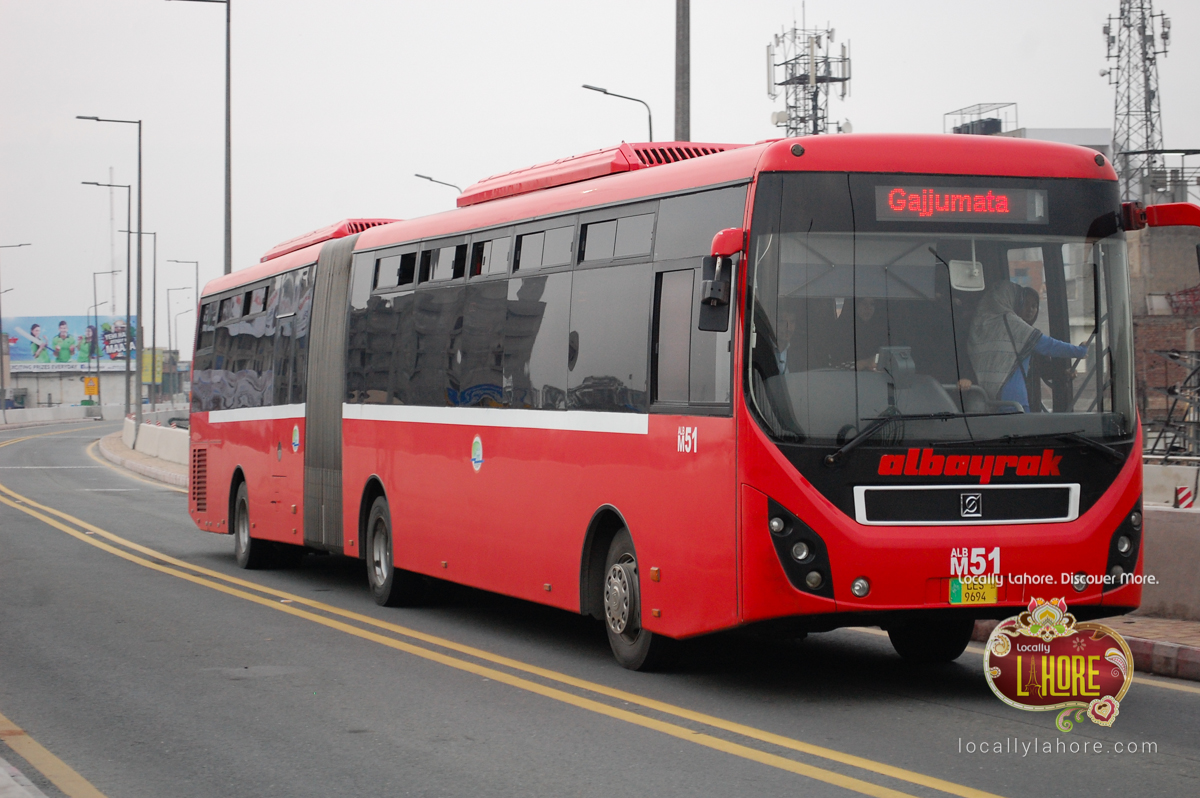 Metro Bus Travel Cards & Tokens
To avail Metro bus services, every passenger must carry a valid ticket (fare media). However, infants ride for free. Passengers have the choice of purchasing two types of RFID-based fare tickets:
Single-ride tokens that are deposited/returned at the exit platform
Multi-journey Metro bus cards, that are retained by the passenger
Single-ride Tokens
Tokens can be purchased from the on-station ticket office or obtained via the self-service Ticket Vending Machine (TVM) installed at each Metro bus station. There is no security deposit for obtaining single-ride tokens, however, the applicable fare has to be deposited at the ticket office or TVM to obtain tokens. Tokens are to be tapped at the entry turnstile on the platform, retained during the journey, and deposited into the exit turnstile while exiting the platform.
Metro Bus Cards
The Metro bus Cards are durable, credit-card sized, and based on secure RFID technology. These cards can be purchased from the ticket office at each Metro bus Station, for a refundable security deposit of Rs. 133 – provided the card is returned in proper working condition. People with valid Metro bus cards with adequate balance, can proceed directly to the platforms at each station, without having to stand in line every time to purchase single-ride tokens.
Travelers can recharge Metro bus cards up to a maximum balance of Rs. 1,000, via the self-service Ticket Vending Machine installed at each station, or from the on-station ticket sales offices.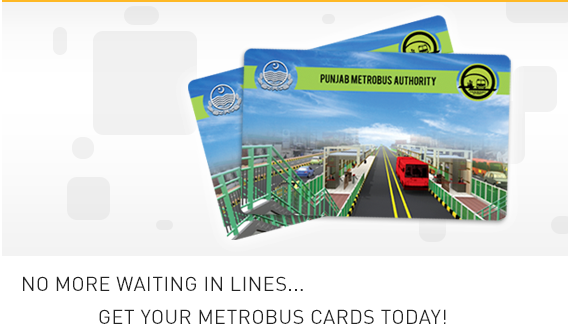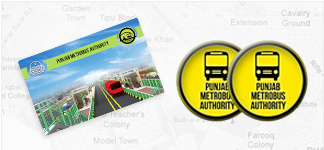 Metro Bus Helpline
The Metro bus Helpline is a 24/7 service providing support and information to the citizens about the Routes, Timings, Distance, Fares/tickets, Logging of any kind of complaints & suggestions as well.
Number: 111-222-627
Website: http://www.pma.punjab.gov.pk/
Metro Bus Stations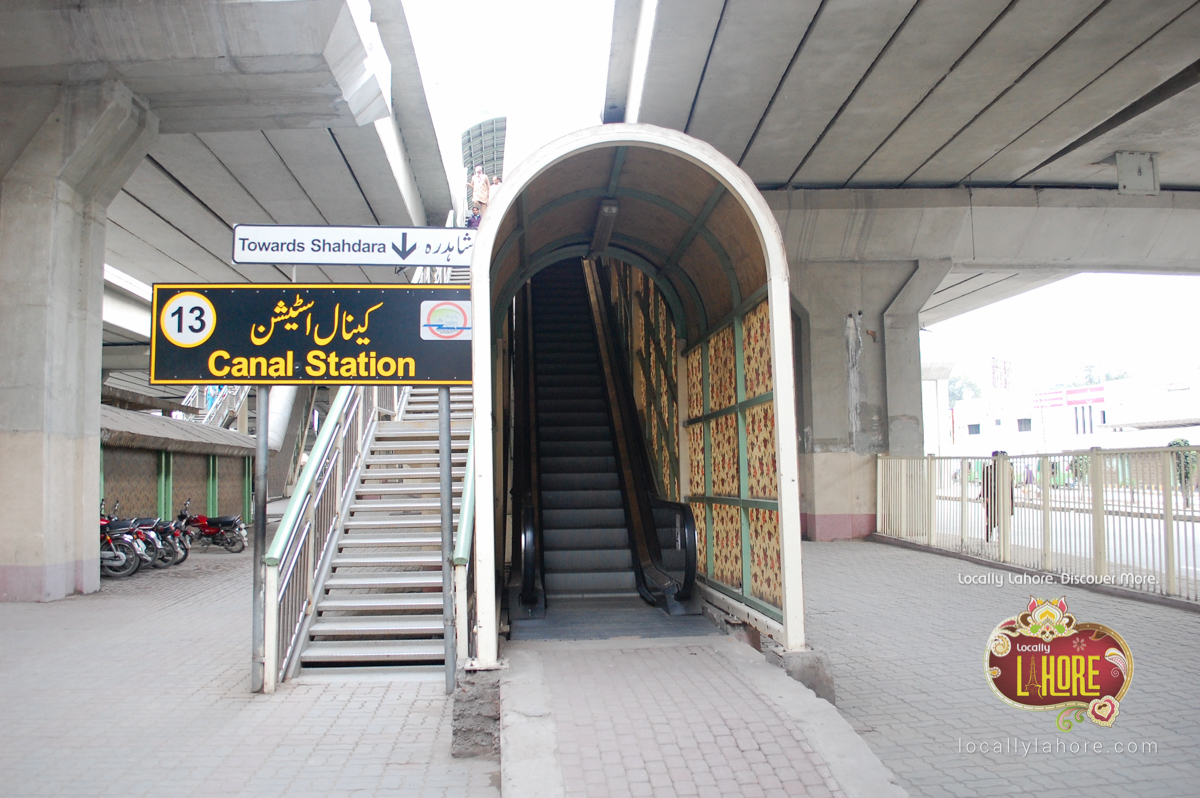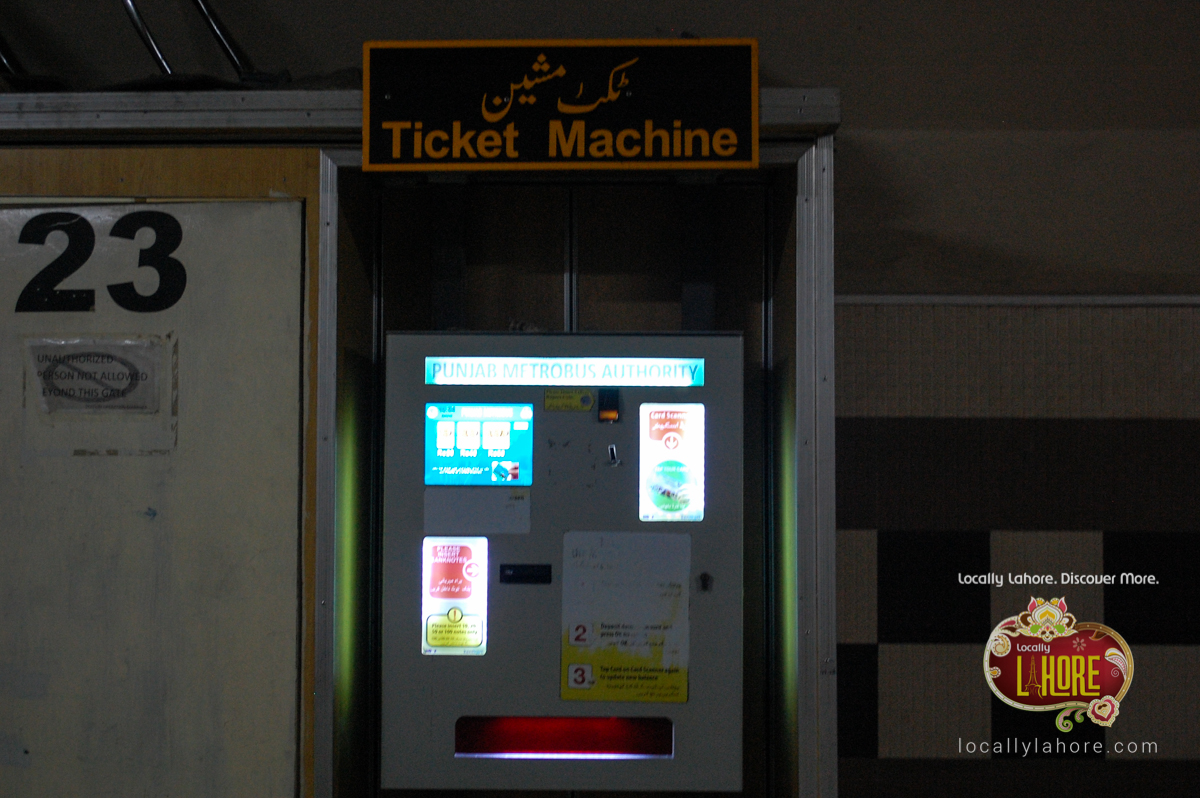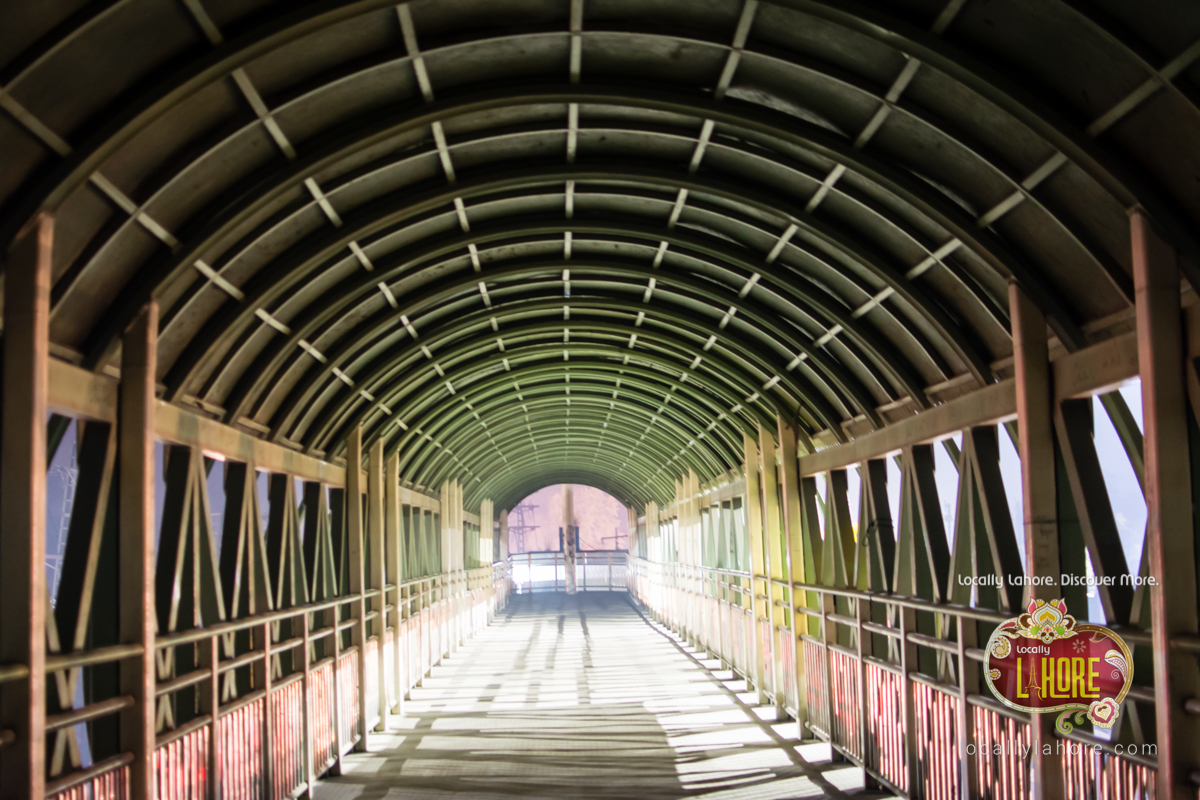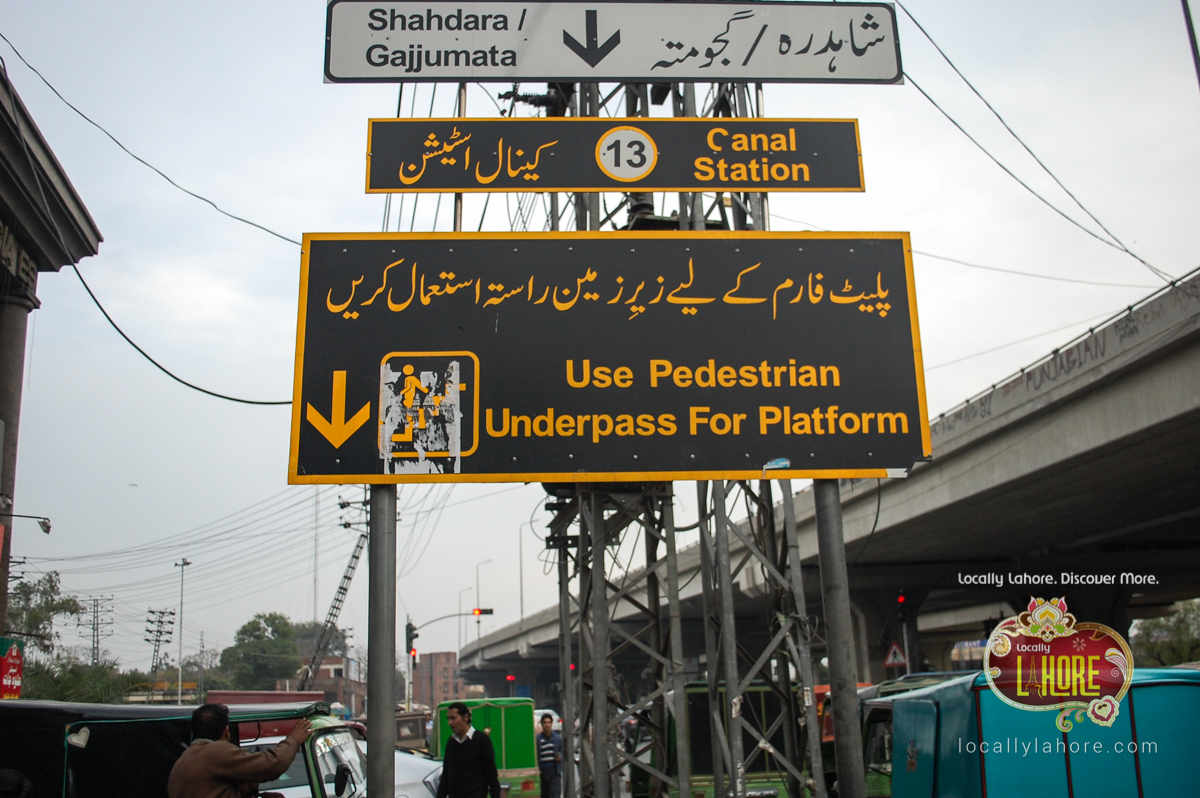 Lahore Transport Company – LTC
Lahore Transport Company (LTC) is a public transit bus system established for the carrying of urban passengers in Lahore.It operates a bus rapid transit system in Lahore.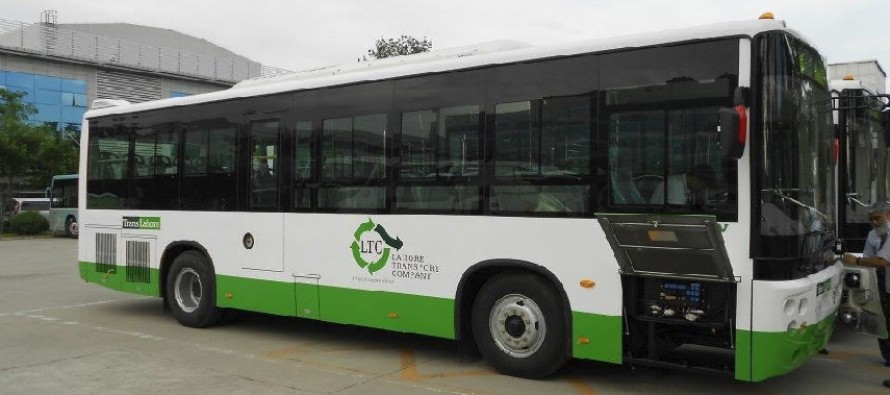 Services of Lahore Transport Company
It travels under routes issued by the Government of Punjab. It issues students "Green Card", which means that PKR 10 will be charged by the students on LTC's Buses. The buses are air conditioned and have separate sections for men and women. The fleet of Trans Lahore has more than 650 buses which run throughout the city as well as sub-urban areas of the city.
Lahore Urban Bus Routes
Lahore Wagon Routes Local Transport
Reference
You can find more Metro Bus photos on flickr Album. You can discover all Metro Bus stations and many more places of Lahore city on Locally Lahore App. Locally Lahore is a must have App, which allows you to explore places in Lahore and it covers up your all point of interest. It gives you information about latest events and happenings in Lahore.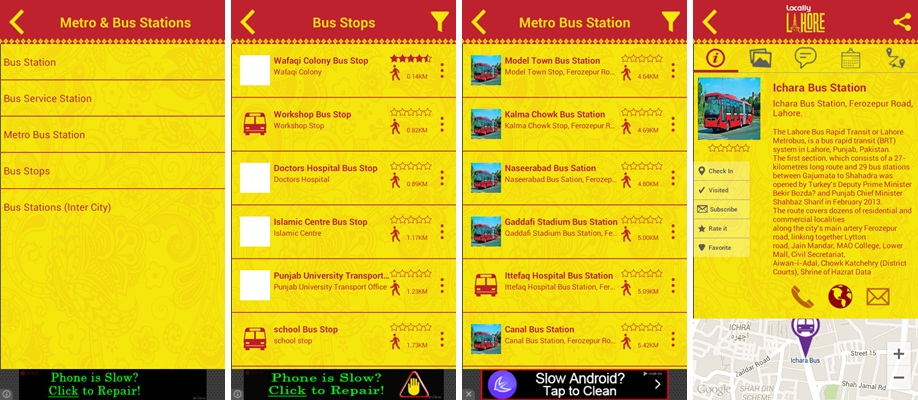 Download Locally Lahore Android & iPhone App. Join Locally Lahore on G+ and Facebook to get in touch with the latest information and events of Lahore.
Find out more information of Locally Lahore Apps on www.locallylahore.com