A nation is not only known by the heroes it produces but also by the idols it reveres and the legends it endorses and emulates. Despite the chaos and mess created over the years by our so called leaders, Subcontinent (Pakistan and India) (before Partition, under British Raj) has produced some fine individuals who make us all proud. Pakistan produces a large number of Legends in every field of life but here we will discuss some Legends of Lahore.

SIR GANGA RAM- Father of Modern Lahore
Sir Ganga Ram (1851-1927) was a civil engineer and leading philanthropist of his times, who established the Renala Hydral Power Station in Renala Khurd in Sahiwal district in 1925. In 1873, after a brief Service in Punjab P.W.D., Sir Ganga Ram devoted himself to practical farming. From the government, he obtained the lease, 50,000 acres (200 km²) of barren, unirrigated land in Montgomery district, and within three years converted that vast desert into smiling fields. These were irrigated by a water lift from
a hydroelectric plant running through a thousand miles of irrigation channels, all constructed at his own cost. It was the biggest private enterprise of the kind, unknown and unthought-of in the country before. Through this enterprise, Sir Ganga Ram earned millions most of which he gave to charity.
In the words of Sir Malcolm Hailey, the Governor of Punjab, "he won like a hero and gave like a Saint". He was a great engineer and a great philanthropist. He engineered General Post Office, Lahore Museum, Aitchison College, Mayo School of Arts (now the NCA), Ganga Ram Hospital, Lady Mclagan Girls High
School, the chemistry department of the Government College University, the Albert Victor wing of Mayo Hospital, the Hailey College of Commerce, Ravi Road House for the Disabled, the Ganga Ram Trust Building on The Mall and Lady Maynard Industrial School. He also constructed Model Town, once the best locality of Lahore, the powerhouse at Renala Khurd as well as the railway track between Pathankot and Amritsar.
He built Sir Ganga Ram Hospital, Lady Mclagan School and Renala Khurd Power House with his own money. He was a promising agriculturist, too. He retired in 1903. He died in London on July 10, 1927. A statue of Sir Ganga Ram once stood on Mall Road in Lahore. Saadat Hasan Manto, the famous Urdu writer, in one of his stories on the frenzy of religious riots of 1947 writes that an inflamed mob in Lahore, after attacking a Hindu residential area, 'turned to attacking the statue of Sir Ganga Ram, the Hindu philanthropist.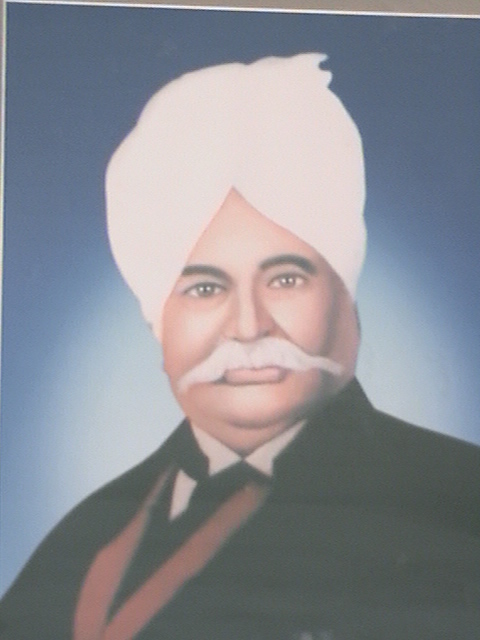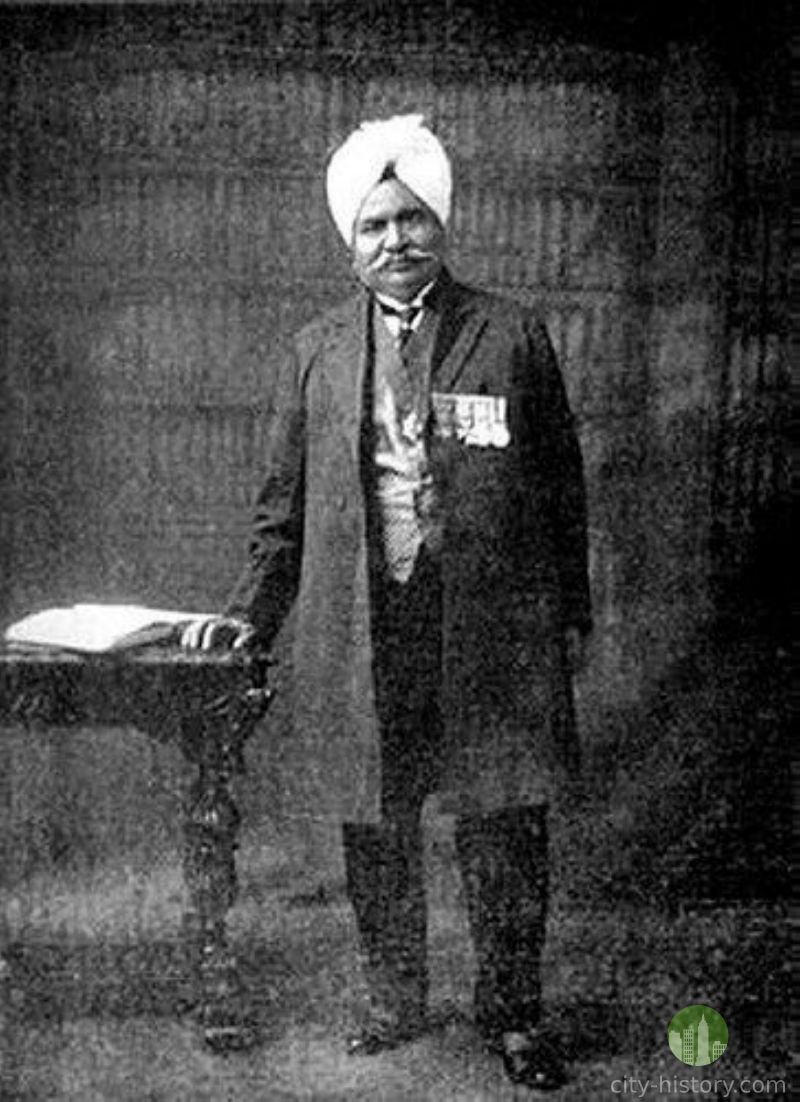 They first pelted the statue with stones; then smothered its face with coal tar. Then a man made a garland of old shoes climbed up to put it round the neck of the statue. The police arrived and opened fire. Among the injured were the fellow with the garland of old shoes. As he fell, the mob shouted: "Let us rush him to Sir Ganga Ram Hospital".
BHAI RAM SINGH
Ram Singh, born 1st August 1858, to the Ramgarhia Sohal family at village Rasulpur, near Batala, district Gurdaspur, India, created a remarkable set of buildings in Lahore, Amritsar and other cities of the Punjab. His education, training and achievements illustrate the colonial environment in which a native Sikh boy of genius had the tenacity to surpass his British masters. By the age of sixteen, he was sufficiently accomplished as a master craftsman, carpenter, to be called upon by the Deputy Commissioner's wife to carryout the delicate and challenging work of repairing a piano. His expertise and talent were spotted by a member of the British bureaucracy, which led to his enrollment as a student at the Lahore School of Carpentry established in 1874. John Lockwood Kipling, a sculptor, and painter, trained in London and working in Bombay at the time, arrived in Lahore to set up the Mayo School of Industrial Art and students of the Carpentry School were enrolled in its first class.
On completion of his studies, Bhai Ram Singh worked at the Mayo School as a teacher and also participated in all the practical work that the School was commissioned to do. His designs in woodwork won prizes in various exhibitions, and, at the young age of 28 years, he was declared a co-winner with the famous architect Col. Swinton Jacob, in an all-India competition for the design of the Aitchison College, Lahore. He was commissioned by Queen Victoria to design her Durbar Hall, and she was so delighted with his work that she asked her court artist, Rudolph Swoboda, to paint Ram Singh's portrait. He designed the Chiefs College (Aitchison College), the Lahore Museum, Mayo School of Arts (National College of Arts), Punjab University Senate House and scores of other buildings including DAV College and Canopy at Chairing Cross. He was the chief designer of buildings in Punjab in those years, and the man who built them was Sir Ganga Ram. Between the two of them, they shaped pre-1947 Lahore. Bhai Ram Singh passed away in 1916. His impact on the architecture of the Punjab and Lahore, in particular, can be gauged by the fact that all buildings of the first half of 20th Century carry echoes of his design.
ALLAMA MUHAMMAD IQBAL
Dr. Muhammad Iqbal (Nov. 9, 1877 – April 21, 1938), also known as Allama Iqbal was a philosopher, poet, and politician in pre-partition India and is widely regarded as having inspired the Pakistan Movement. He is considered one of the most important figures in Urdu literature, with literary work in both the Urdu and Persian languages. Iqbal is admired as a prominent classical poet by Pakistani, Iranian, Indian and other international scholars of literature. Though best known as an eminent poet, he is also highly acclaimed as "Muslim philosophical thinker of modern times". Iqbal's best known Urdu works are Bang-i-Dara, Bal-i-Jibril, Zarb-i Kalim and a part of Armughan-e-Hijaz. In Iran and Afghanistan, he is famous as Iqbal-e Lahori, and he is most appreciated for his Persian work. While studying law and philosophy in England, Iqbal became a member of the London branch of the All India Muslim League. Later, in one of his most famous speeches, he pushed for the creation of a Muslim state in Northwest India. This took place in his presidential speech in the League's December 1930 session. He was very close to the founder of Pakistan, Quaid e Azam Mohammad Ali Jinnah.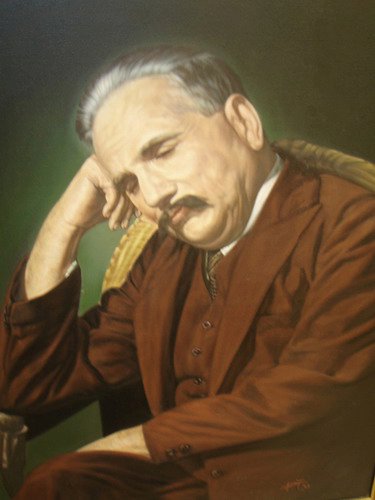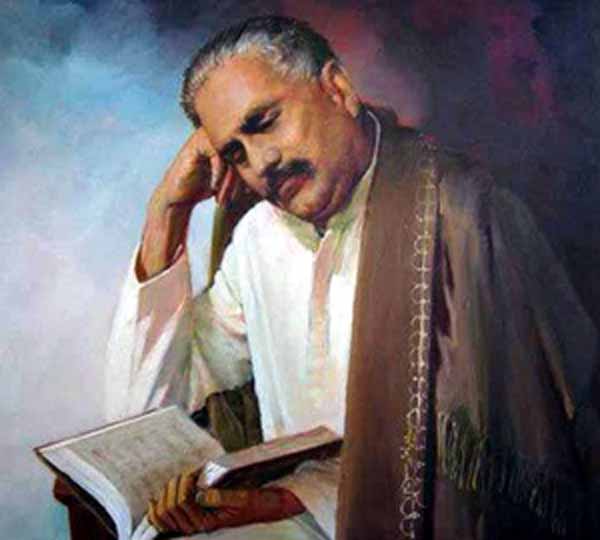 LALA LAJPAT RAI
Lala Lajpat Rai was born on 28 January 1865 was an Indian Punjabi author and politician who is chiefly remembered as a leader in the Indian fight for independence from the British Raj. He was popularly known as Punjab Kesari meaning The Lion of Punjab also known as "Sher-E- Punjab" in Punjabi. On 30th October 1928, Simon commission visited Lahore. Naujwan Bharat Sabha led by Bhagat Singh organized big procession against it. Despite differences with Lala Lajpat Rai, the tallest leader of Punjab in the freedom struggle, they requested him to lead the procession, which he agreed and led the procession. SSP Lahore police Scot ordered lathi charge, which was led by ASP Saunders, Lala Lajpat Rai was hit brutally and was wounded gravely. 

In the evening rally, he declared that every lathi on his body will prove to kneel in the British colonialism's Coffin. Lala Lajpat Rai died of his wounds on 17th November and Bhagat Singh and his comrades avenged his killing by shooting down Saunders on 17th December, exactly one month after in daylight in front of SSP office Lahore, at the call given by C R Dass's widow Basanti Devi. Lala Lajpat Rai's mother, Gulab Devi, died of TB in Lahore. In order to perpetuate her memory, Lala Lajpat Rai established a Trust in 1927 to build and run a TB Hospital for women reportedly at the spot where she had breathed her last. Lala Lajpat Rai died on 17 November 1928 in Lahore.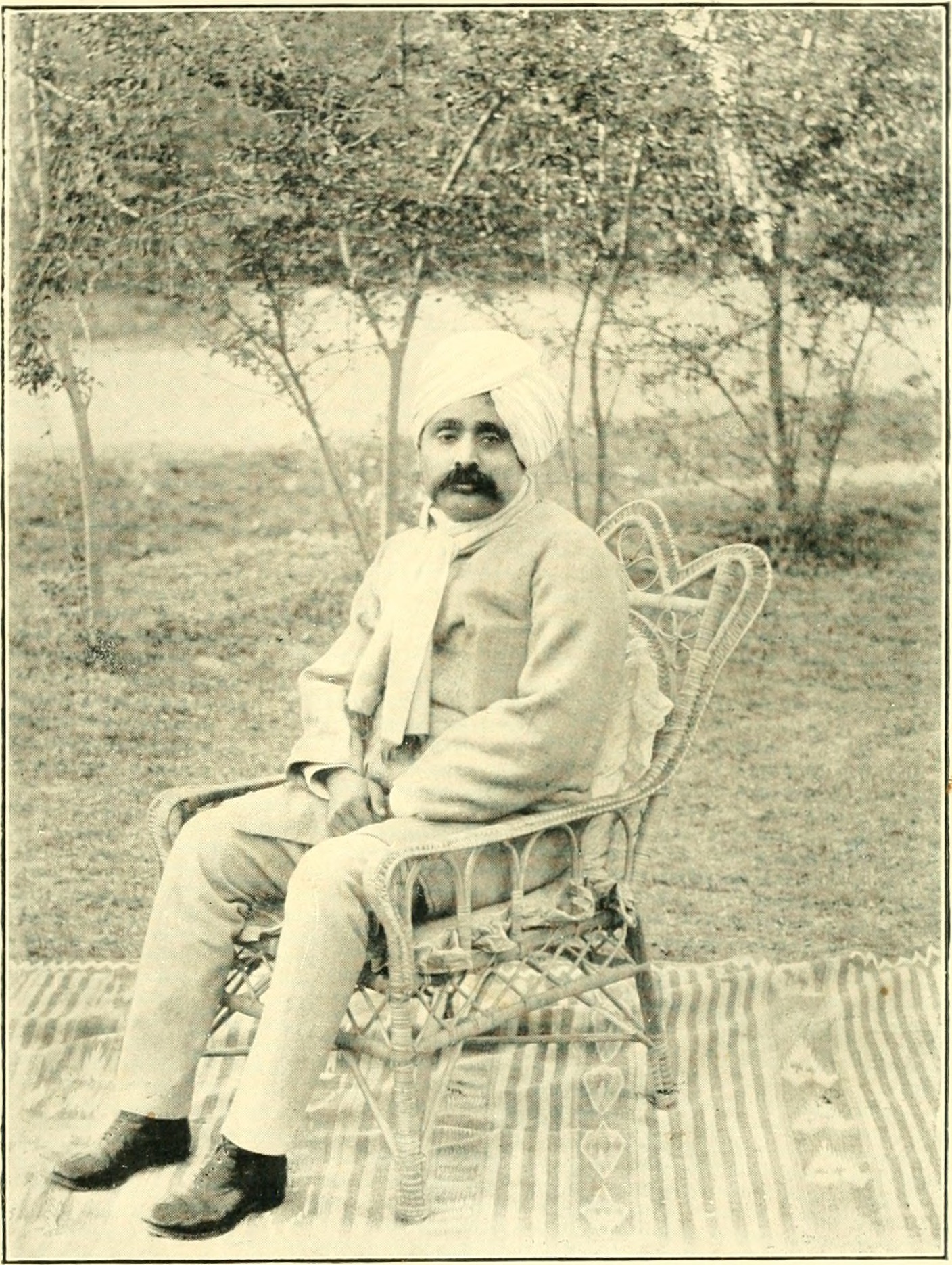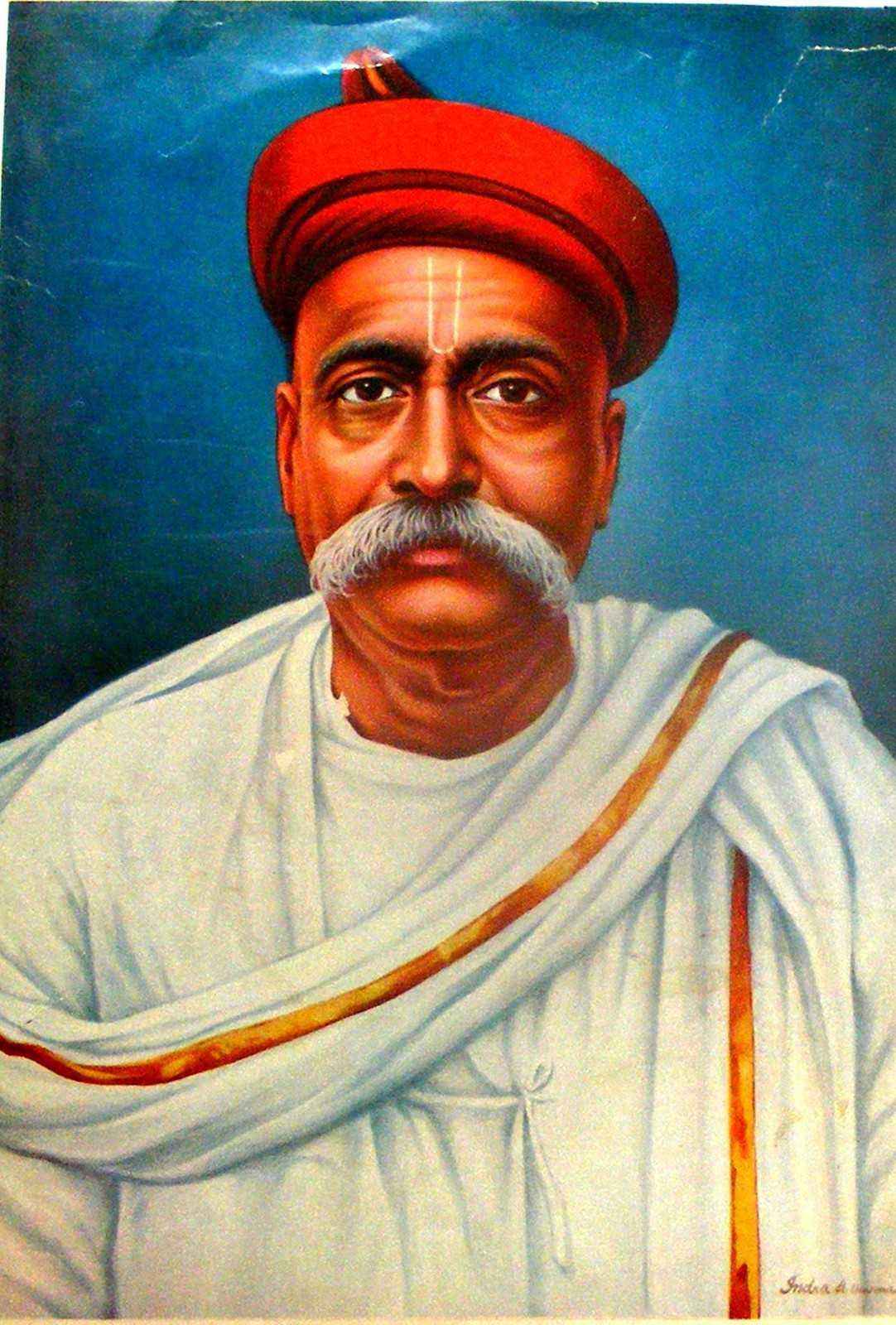 Nasir Kazmi- The Poet of Melancholy
March 2, 1972, Nasir Kazmi, one of the greatest poets died in Lahore due to stomach cancer. Kazmi started his poetic life in 1940 by following the style of Akhtar Sherani and wrote romantic poems and sonnets. Later he began writing ghazals under the guidance of Hafeez Hoshyarpuri. He was a great admirer of Mir Taqi Mir and probably the melancholy and "Ehsaas-e-Mushrooms" in his poetry was a direct result of that admiration. Nasir used to hum his poetic verses and this humming was appealing to many of his readers / listeners. He migrated from Ambala, India to Lahore Pakistan in August 1947. He also worked as a Staff Editor in Radio Pakistan. He used to sit at Tea House and wander at Mall Road, Lahore with his friends. He was fond of eating, wandering and enjoying life. Normally people take him as a sad poet but most of his poetry is based on romantic happiness and the aspect of hope.
AMRITA PRITAM- The Queen of Punjabi Literature
Amrita Pritam born as Amrita Kaur in a traditional Sikh family of undivided Punjab in 1919, in Gujranwala and brought up in Lahore, She was a Punjabi writer and poet, considered the first prominent woman Punjabi poet, novelist, and essayist, and the leading 20th-century poet of the Punjabi language, who is equally loved on both the sides of the India-Pakistan border. Amrita was the product of the other side of Punjab and she religiously remained so until her end. It was from there that she had been drawing her strength and symbols with all the sublimity embodied in the works of great Sufi poets and saints. With a career spanning over six decades, she produced over 100 books, of poetry, fiction, biographies, essays, a collection of Punjabi folk songs and an autobiography that were translated into several Indian and foreign languages. She is most remembered for her poignant poem, Aj Aakhaan Waris Shah Nu , an elegy to the 18th-century Punjabi poet, an expression of her anguish over massacres during the partition of India.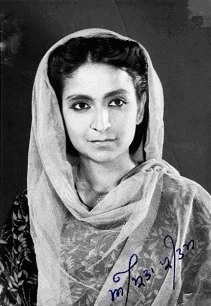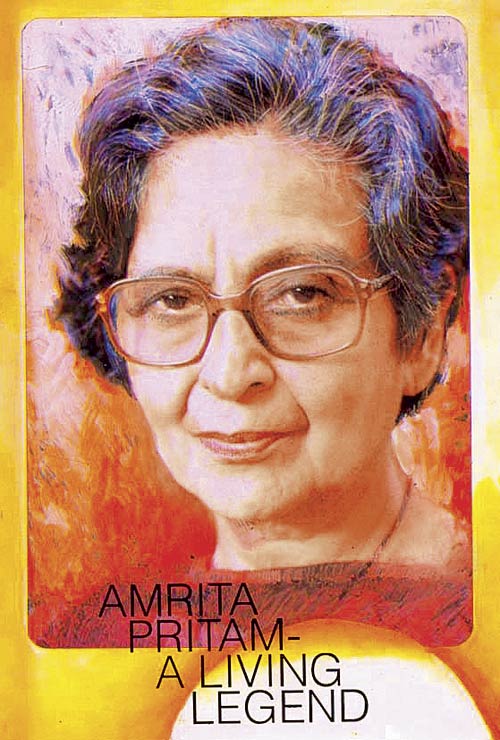 As a novelist her most noted work was Pinjar (1950), in which she created her memorable character, Puro, an epitome of violence against women, loss of humanity and ultimate surrender to existential fate; the novel was made into an award-winning film, Pinjar in 2003. When the former British India was partitioned into the independent states of India and Pakistan in 1947, she migrated from Lahore to India, though she remained equally popular in Pakistan throughout her life, as compared to her contemporaries like Mohan Singh and Shiv Kumar Batalvi. In 1935, Amrita married Pritam Singh, son of a leading hosiery merchant of Lahore's Anarkali bazaar. In 1960, Amrita Pritam left her husband. She is had an unrequited affection for poet Sahir Ludhianvi then she found solace in the companionship of the renowned artist and writer Imroz and lived with him until her death. She died in her sleep on 31 October 2005 at the age of 86 in New Delhi, after a prolonged illness.
RAJINDER SINGH BEDI
Rajinder Singh Bedi, a progressive Urdu writer, playwright, screenwriter, dialogue writer, and a Hindi film director. was born in Lahore on 1 September 1915, to a Khatri father Hera Singh Bedi and Brahman mother Sewa Dei. His father was in service of General Post Office Lahore and the family used to live in government residence behind it however their native town was "Dalley Ki, Tehsil Daska District Sialkot. Initially, he started writing with the pen name 'Mohsin Lahori' but later started using his own name. His first short story "Maharani ka Tohfa" won the best Short Story of the Year, given by Adabi Dunya, a prominent Urdu monthly magazine, published from Lahore. He started his career working as a clerk at Lahore Post Office in 1933. In 1941 he joined the Urdu section of All India Radio, Lahore. While working at All India Radio he wrote many plays, including his famous drama Khawaja Sara and Nakl-i-Makaani. In 1943, he joined Maheshwari Films, a small film studio in Lahore, although after one and half years he returned to All India Radio and was posted to Jammu, where he worked until 1947 and became the Director of Jammu and Kashmir Broadcasting Service.
Some of his best work as a dialogue writer can be seen in films Mirza Ghalib (1954), Dev Das (1955), Basant Bahar, Madhumati (1958), Anuradha (1960), Anupama (1966) Satyakam (1969) and Abhimaan (1973). As a director, he is most known for his films Dastak (1970) and Phagun (1973). His classic novella Ek Chadar Maili Si was first made into a film in Pakistan, "Mutthi Bhar Chawal" (1978) and later in India, as "Ek Chadar Maili Si" (1986), a rare distinction for an Urdu author to have his work pictured on both sides of the border. Rajinder Singh Bedi is considered one of the greatest 20th-century progressive writers of Urdu fiction, and one of the most prominent Urdu fiction writers, along with Saadat Hasan Manto, Krishan Chandar and Ismat Chughtai. Like Manto, he is most known for his "disturbing" Partition of India tales. "Garam Coat", "Grehan", "Kokh Jali", "Apne Dukh Mujhe Dedo", "Lajwanti" and "Method" are some of his famous short stories. His only son Narender Bedi was also a film maker. Bedi died on 11 November 1984 in Mumbai.
MUSTAFA ALI HAMDANI
Radio Pakistan is an organization that came into being the day Pakistan was created. On the night between August 14 and 15, 1947, the first announcement was made from Lahore by the celebrated broadcaster, Mustafa Ali Hamdani, followed by a similar announcement in English by Zahoor Azar, a CSS officer who later became the Director General of Radio Pakistan. Mustafa Ali Hamadani was the most senior announcer of Radio Pakistan Lahore with a voice and a style all his own. He was also a poet and equally at home in Urdu and Persian.
FAIZ AHMAD FAIZ
Faiz Ahmad Faiz (13 Feb. 1911 – 20 Nov. 1984) was an influential left-wing intellectual, a revolutionary, and one of the most famous poets of Pakistan. Faiz was listed four times for the Nobel Prize in poetry, and in 1962 he received the Lenin Peace Prize from the Soviet Union. Although his family was devoted Muslim, Faiz was brought up in a secular tradition of Islam. He was often accused of atheism by the political and military establishment, yet his poetry suggests a more nuanced relationship with religion in general and with Islam in particular. He was, in fact, greatly inspired by South Asia's Sufi traditions. Faiz was also a Pakistan nationalist and often said "Purify your hearts, so you can save the country. During his college years, Faiz had met M. N. Roy and Muzaffar Ahmed who influenced him to become a member of the Communist Party. His wife Alys Faiz, a British national, was also a member of Communist Party of the United Kingdom, who was studying at the Government College Lahore where Faiz taught poetry. While Alys opted for Pakistan citizenship, she was a vital member of Communist Party of Pakistan and played a significant role in Rawalpindi Conspiracy Case when she brought together the communist mass.
In 1941, Faiz published his first literary book "Naqsh-e-Faryadi" and joined the Pakistan Arts Council in 1947. From 1959–62, Faiz served as the secretary of Pakistan Arts Council, and later became Rector of Abdullah Haroon College in 1964. The same year, Faiz became the vice-president of Pakistan Arts Council. Faiz was a humanist, a lyrical poet, whose popularity reached neighboring India and the Soviet Union. Indian biographer Amaresh Datta, compared Faiz as "equal esteem in both East and West". Throughout his life, his revolutionary poetry addressed the tyranny of military dictatorships and oppression. Faiz himself never compromised on his principles despite being threatened by the right-wing parties in Pakistan.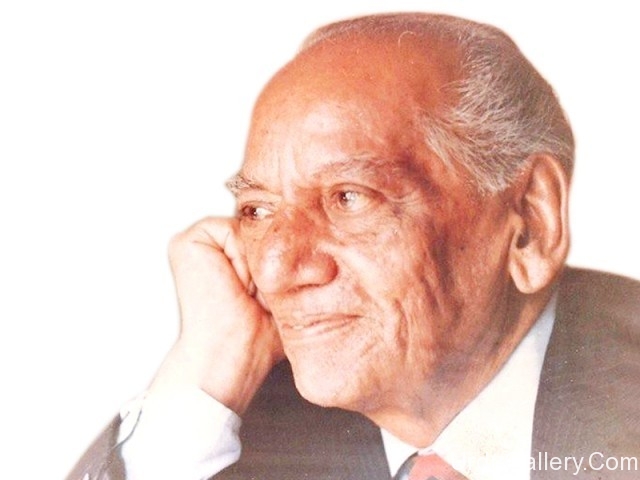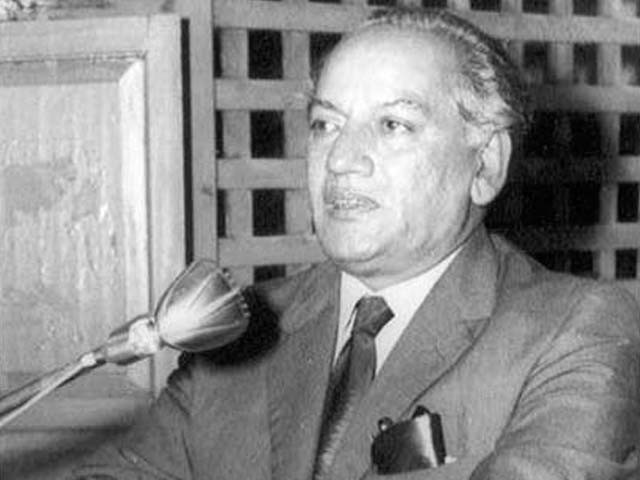 Faiz's writings are comparatively new verse form in Urdu poetry based on Western models. Faiz was influenced by the works of Allama Iqbal and Mirza Ghalib, assimilating the modern Urdu with the classical. He used more and more demands for the development of socialism in the country, finding socialism the only solution of country's problems. As said, Faiz was an avowed supporter of Sufism. He had close relations with several Sufi saints of his time. He was a favorite of Baba Malang Sahib, a Sufi of Lahore, Wasif Ali Wasif, Ashfaq Ahmad, Syed Fakhruddin Balley and other renowned sufis.  Although living a troubled life, Faiz's work, political ideology, and poetry became immortal, and he is often dubbed as "greatest poet" of Pakistan. Faiz remained extremely popular and influential figure in the literary development in Pakistan's arts, literature, and drama and theater adaptation. Faiz died in 1984 in Lahore, Punjab Province of Pakistan, shortly after hearing a nomination of Nobel Peace Prize.
USTAD DAMAN
Ustad Daman (Sep. 1911 – Dec. 3, 1984) was a Punjabi poet and mystic. He was the most celebrated Punjabi poet at the time of the Partition of British India in 1947. Ustad Daman was a severe critic of military dictators who ruled over Pakistan for many decades. He first wrote under the pen name Humdam, which was later changed to Daman. The title 'Ustad' was bestowed on him by the people. After that, he became a regular participant in these meetings. He believed that the unity of Hindus, Muslims and Sikhs was essential if the struggle for freedom was to be carried on successfully.
PATRAS BOKHARI
Syed Ahmed Shah, commonly known as Patras Bokhari, (1 Oct. 1898 – 5 Dec. 1958) was an Urdu humorist, educator, essayist, broadcaster and diplomat from Pakistan. He is best known for his humorous writings in Urdu literature. Born in a Kashmiri family of Peshawar, Bokhari received his early education in the city of his birth and in 1916 moved from Islamia College Peshawar to attend Government College, Lahore. After completing his Masters in English he was appointed as the lecturer at the same institution. Bokhari left Government College, Lahore in 1925 in order to complete a Tripos in English at Emmanuel College, Cambridge University. Many years later, the Bokhari English Prize was established there in his honor. In 1927, he returned to Government College, Lahore, and as a Professor remained there until 1939.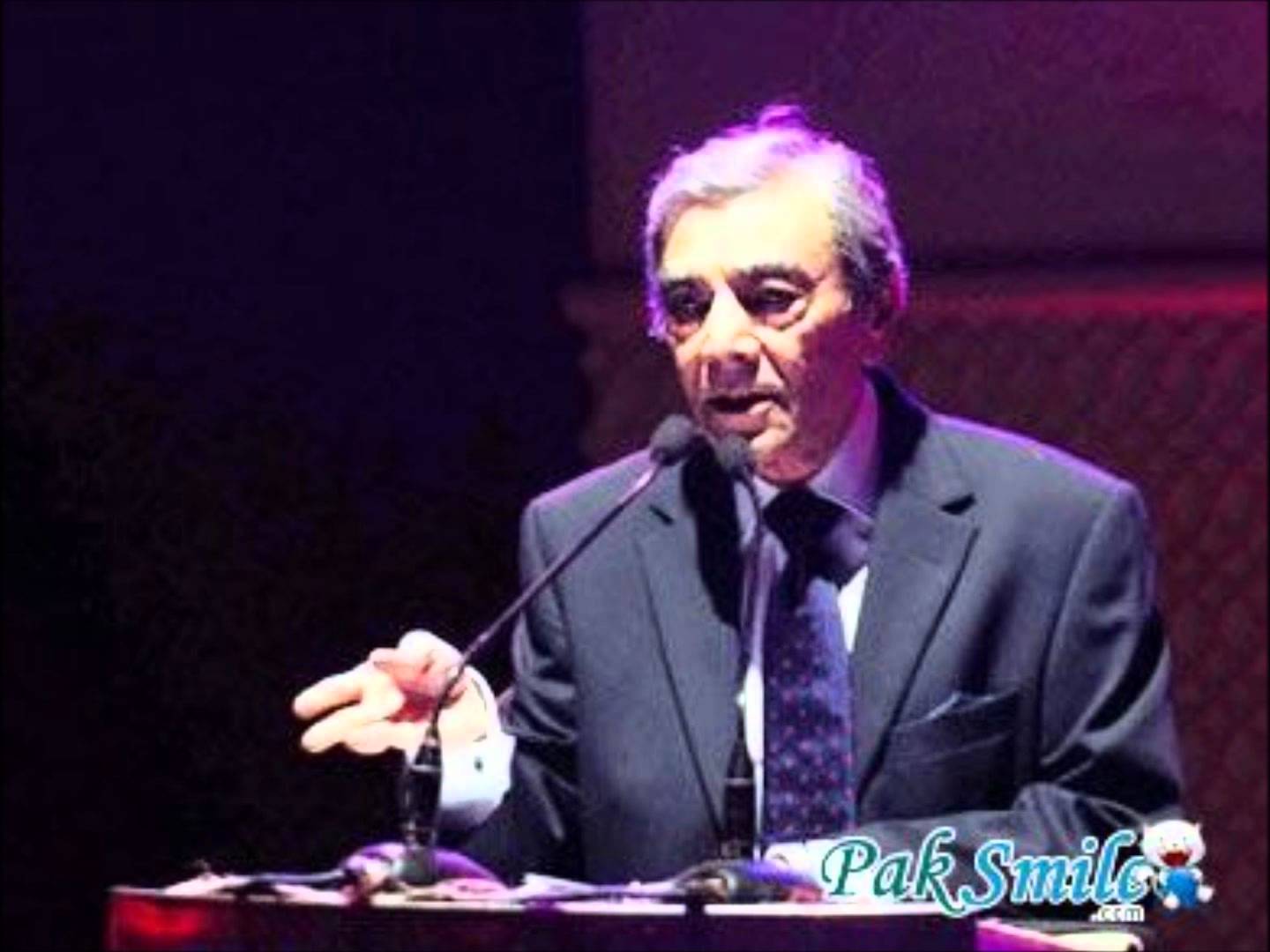 Before the formation of Pakistan in 1947, he was the Director General of All India Radio. Being a Professor of English Literature, he also served as the Principal of Government College, Lahore from 1947 to 1950. The Urdu poets Faiz Ahmed Faiz and Noon Meem Rashid, were among his students. After the formation of Pakistan, he served as the first permanent representative of Pakistan to the United Nations from 1951–1954. From 1954-1958 he remained as the Under Secretary of the UN, Head of Information. He died during his diplomatic service and is buried in New York.
Mustansar Hussain Tarar (Living Legend and Best Travel Writer of Pakistan)

Mustansar Hussain Tarar (born 1 March 1939) is a Living Pakistani author, actor, former radio show host, and compere. Early Life, Mustansar Hussain Tarar was born in Lahore in 1939. As a young boy he witnessed the independence of Pakistan in 1947 and the events that took place in Lahore. His father, Rehmat Khan Tarar, operated a small seed store by the name of "Kisan & co" that developed to become a major business in that sphere. Tarar was educated at Rang Mehal Mission High School and Muslim Model High School, both in Lahore.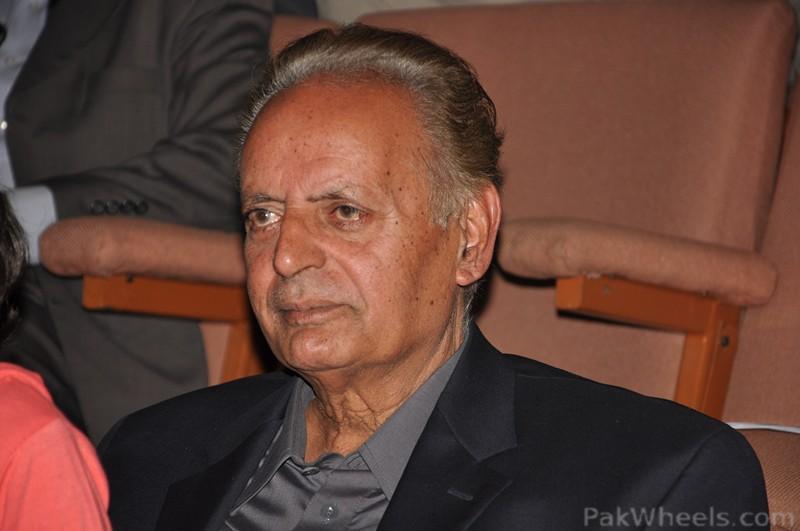 He did further studies at the Government College, Lahore and in London. While abroad he spent much of his time in watching movies, doing theater and reading books. In 1957, he attended the World Youth Festival in Moscow and wrote a book named Fakhta (Dove) which was based on that experience. His first book was Nikley Teri Talaash Main, dedicated to his youngest brother,Mobashir Hussain Tarar, a travelogue of Europe published in 1971. This followed a period during which he traveled in seventeen European countries, and it led to the new trend in Urdu literature. He also became a television actor and from 1988 was for many years a host of PTV's live morning transmission Subuh Bakhair. His unconventional and down-to-earth style of comparing earned him great popularity among people from all circles of life. He is one of the most recognized personality among children as he spent a big part of transmission time addressing exclusively children. He called himself the cha cha jee of all Pakistani children and soon became known by this title. Tarar has been an active mountaineer for many years. and has been to the base camp of K2 and the Chitti Buoi Glacier. He has gained respect among the Pakistani mountaineering community.
He wrote many Books and columns. Currently, he writes a weekly column for Akhbar-e-Jahan, he also writes a fortnightly column for the English language daily Dawn and columns for the Urdu-language Daily Aaj. He is currently writing a column in Daily Jinnah (Urdu Daily). His novel Raakh was nominated as one of the best in the history of sub-continent South-Asia. He is also the author of many famous drama serials for PTV.
Reference:
You can discover more information about Lahore and many more happenings of Lahore city on Locally Lahore App. Locally Lahore is a must have App, which allows you to explore Lahore and it covers up your all point of interest. It gives you information about latest events and happenings in Lahore.
Download Locally Lahore Android & iPhone App. Join Locally Lahore on G+ and Facebook to get in touch with the latest information and events of Lahore. Find out more information of Locally Lahore App on www.locallylahore.com