If you are searching for the best places to visit in Lahore at night then mark MM Alam as your first priority. I'm not giving a lame statement but if you are really looking forward to knowing how is Lahore's nightlife then dude give a try.
HighClass Hub:
MM Alam is a hub of all high-class:
Eateries.
Boutiques.
Designer Shops.
Recreational spots.
Fun joints.
Forget all other famous places of Lahore:
Just visit MM Alam road at night and I bet you will forget all other famous places of Lahore. MM Alam road takes its name after Pakistan's Air Force Commander "Muhammad Mehmood Alam".
MM Alam road is an exotic place which cherishes even more at night. The road remains awake and lightened all night long. It attracts all foodie and fashionist Lahoris. Great hustle and bustle are seen on the road as if it is a festival.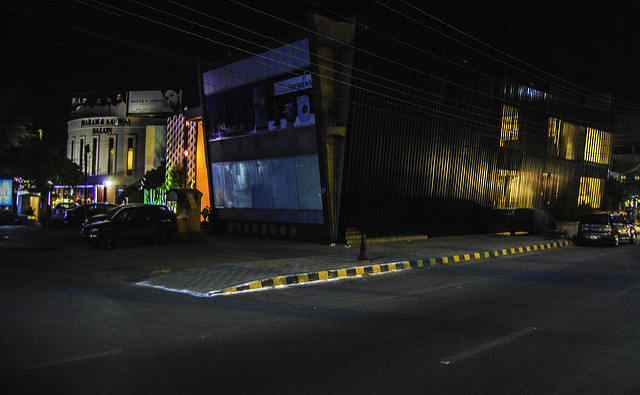 MM Alam History:
If we look into the past MM Alam was not that much enlightened and modern as it is now. Some years back MM Alam road was just a deserted place. Then café Zouk came and gradually other expensive Eateries followed it. Slowly this Gulberg area turned into a lavish street and Tourists attraction in Lahore.
Tourist place in Lahore.
Hearing about all the lavish and nightlife stories tourists start to visit this place like never before. And now, it is considered as the most desired tourist place in Lahore.
Famous Eateries:
If you are a true foodie then MM Alam road is nonetheless a grand blessing for you. Ranging from national to international, Chinese to Turkish, affordable to luxurious, all kinds of food spots are there because
"Acha Khana Lahorio ki Jaan Hai".
Discussing some of the restaurants they have:
Salt n Pepper.
Ziafat.
Pompei.
Café Aylanto.
Turkish Cuisine.
Tabaq restaurant.
Howdy.
Qabail.
Hardees.
Subway.
Tuscany Courtyard Lahore.
Casa Bianca.
Dominos' Pizza.
Optp.
Spice Bazar.
Johny Rockets.
Nisa Sultan Turkish Cuisine.
XiWang.
California Pizza.
Dawat-e-Khaas.
Café Zouk.
Burger Hub.
Turkish, Desi, Italian, Continental, and Chinese all kind of cuisines are available here. Also, visit its roof-top restaurants and enjoy candle light dinner.