The walled city of Lahore is enclosed with beautiful architectures known as Gates of Lahore. All the 13 gates are the icons of distinct specialties and of course, the true demonstrators of historical architectures. Here Locally Lahore is taking you to another journey of endless glory of another gate of Lahore which is Mochi Darwaza.
Historical Glimpse of Mochi Gate
Mochi Gate is the architecture that dated back to the Mughal era. In the 16th century, the great Mughal emperor Akbar commissioned  13 Gates in the walled city of Lahore and Mochi Gate was among those. According to historians, Mochi Gate is named after Pandit Moti Ram who was the guard of Emperor Akbar. On another hand, Mochi is an Urdu word which means cobbler and with this reference, Mochi Gate is known for the market of cobblers and shoes repairing.
As British Raj demolished all the 13 gates of walled city if Lahore, 6 were rebuilt during that era but remaining 7 are still in ruined condition. And Mochi Gate is among these 7 gates. In British period, there was a garden built beside the gate, as well as the houses and buildings, took place later which are responsible to hide the remains of Mochi Gate.
Attractions of Mochi Gate
In the walled city of Lahore, Mochi Gate exists between the Akbari and Shah Alam Gate. The road by this gate leads to famous and bigger bazaars of Lahore including Baara Market, Dana Market, Alamgir Market, Bazaar Kaman Garan, and Itifaq Market. Mochi Gate has been mainly highlighted for its association with well known dry fruit, and traditional sweet shops. Mochi Gate has strong religious significance by having 2 Havelis of Shi'a community. Every year, in the month of Muharram, the processions have been held in Nisar and Mubarak Haweli.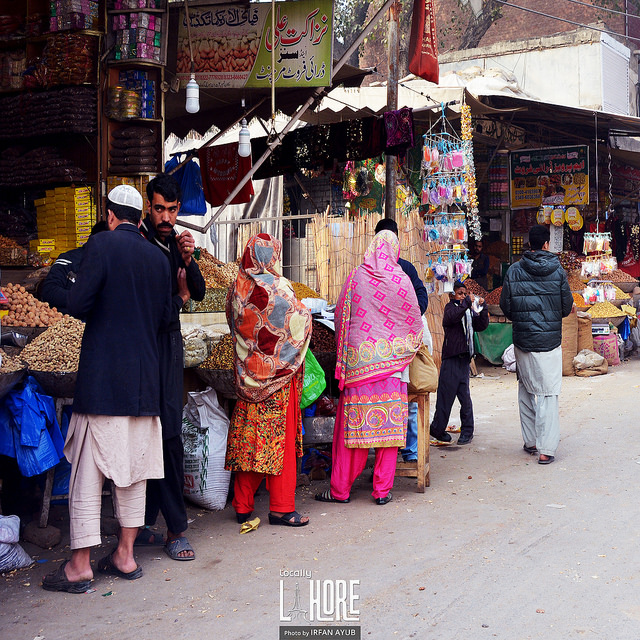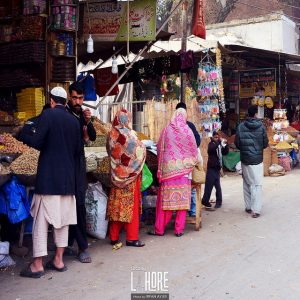 Let's talk about the must-see place near Mochi Gate which is few steps away from Shi'a Mohallah; it's mosque os Mullah Muhammad Saleh Kambo. He was a teacher of Mughal emperor Aurangzeb. The mosque was as attractive as the mosque of Wazir Khan but lack of maintenance is spoiling the grace of this historical moment. -Near Nisar Haveli inside the Mohallah Chehal Bibian, there is another mosque to visit named Mullah Majeed.
Now, let's move to the twisting streets of Mochi Gate which are KoochaKaman Garan, Koocha Chabak Sawaran, Gali Rani Gul Begum, Noor Gali, and Bandooq Sazan which lead to the worth mentioning Rang Mehal Chowk. The area of Mochi Gate is also privileged of being a resident of a great music artist of sub-continent, Ustad Chotay Ghulam Ali Khan.
Thus, every brick, stone, balcony, and street of the walled city of Lahore is filled with tales of precious older times. One must spare a day to explore this traditionally rich face of the city that can be unforgettable moments to add in the book of evergreen memories.