Lahore looks more beautiful than ever during the night. It is one of those cities in Pakistan where you can experience the hustle and bustle late at night. The city has many amazing landmarks and places to visit at night time. We have compiled the most amazing night-escape pictures of Lahore. You will actually understand why people say "Lahore Lahore Hai" after seeing these pictures that will surely make you fall in love with the city.
Kalma Underpass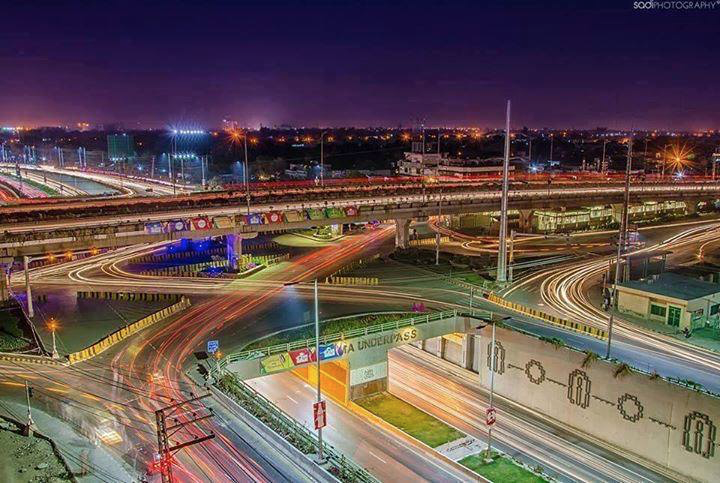 The aerial view of Kalma Underpass (formerly known as Kalma Chowk) is just so mesmerizing to watch at night. It is one of the city's busiest intersections in terms of traffic.
Lahore Canal at Night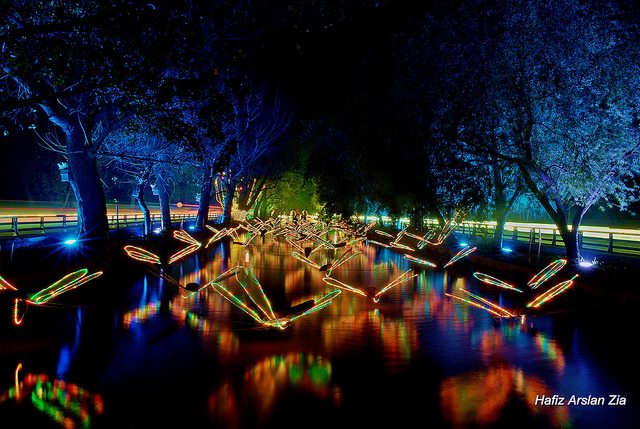 Lahore Canal, especially at night, adds up more beauty to the city due to its beautiful decor and scenic effect. Sometimes you see the made-up fireflies, or the lighted Lillies in the water, while other times you get to see a whole different culture being represented with the dummy villages and Punjabi figures wearing Punjabi clothes.
The Metro Bus Track Overlooking the GC University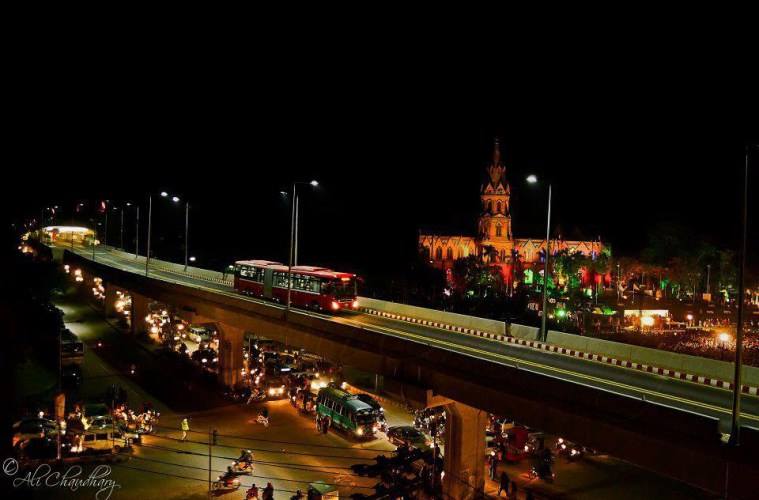 Another view that especially stands out is the aerial view of the metro bus track overlooking the Hogwarts-resembling building of GC University. The passengers of the metro bus especially get to enjoy the view whenever they pass the Kachehri Chowk.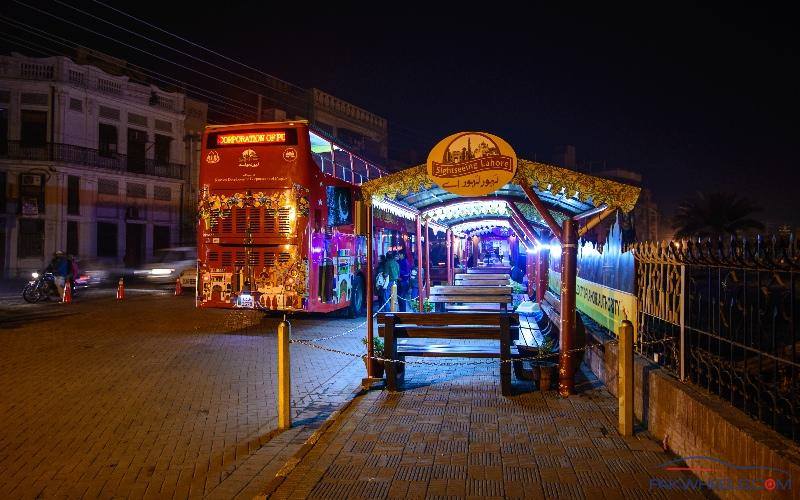 Masjid Wazir Khan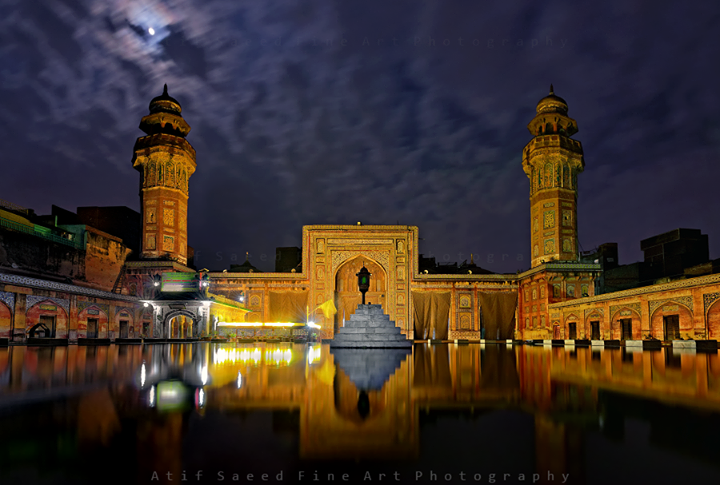 Another place that presents a mesmerizing view at night is Masjid Wazir Khan. Its Mughal architecture takes you a few hundred years back and leaves you in awe of the place.
Royal Food Street Lahore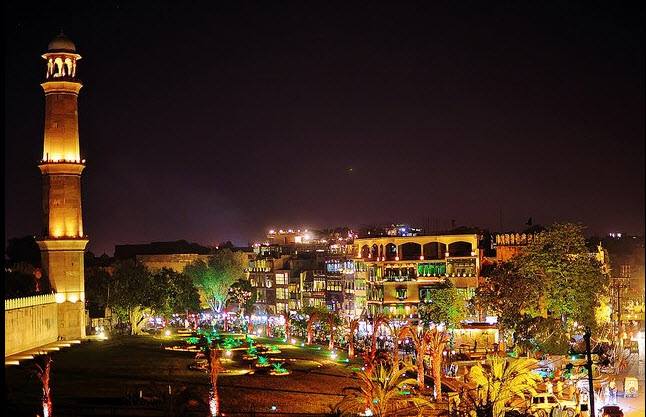 Spend some time in the corridors of history and relish the traditional foods of Punjabis at the Royal Food Street Lahore.
Allama Iqbal International Airport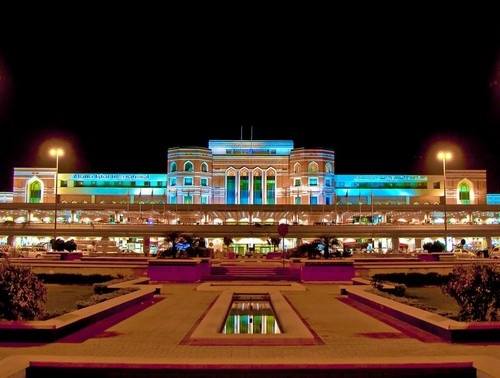 One of the largest airports in Pakistan, the Allama Iqbal International Airport is definitely worth-seeing at night time. The twinkling lights into the vastness of the land, provide beautiful sights to behold.
Random Aerial Views of Different Sites in Lahore
And other amazing breathtaking places that will make you fall in love with the city.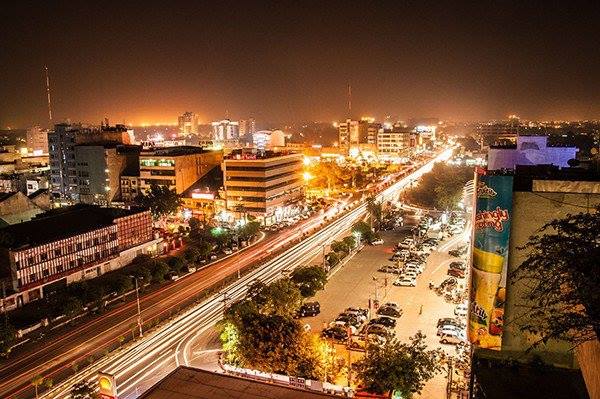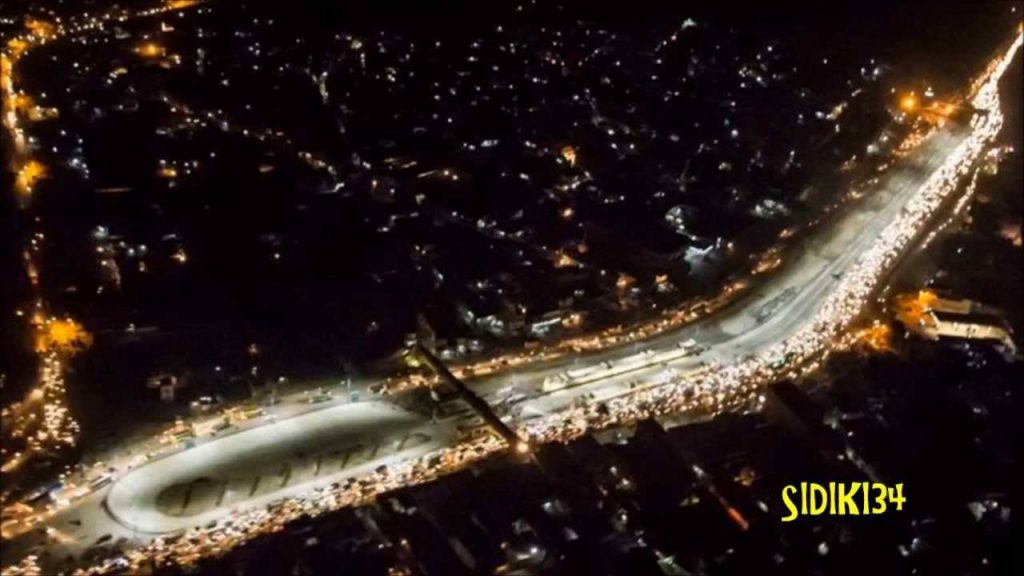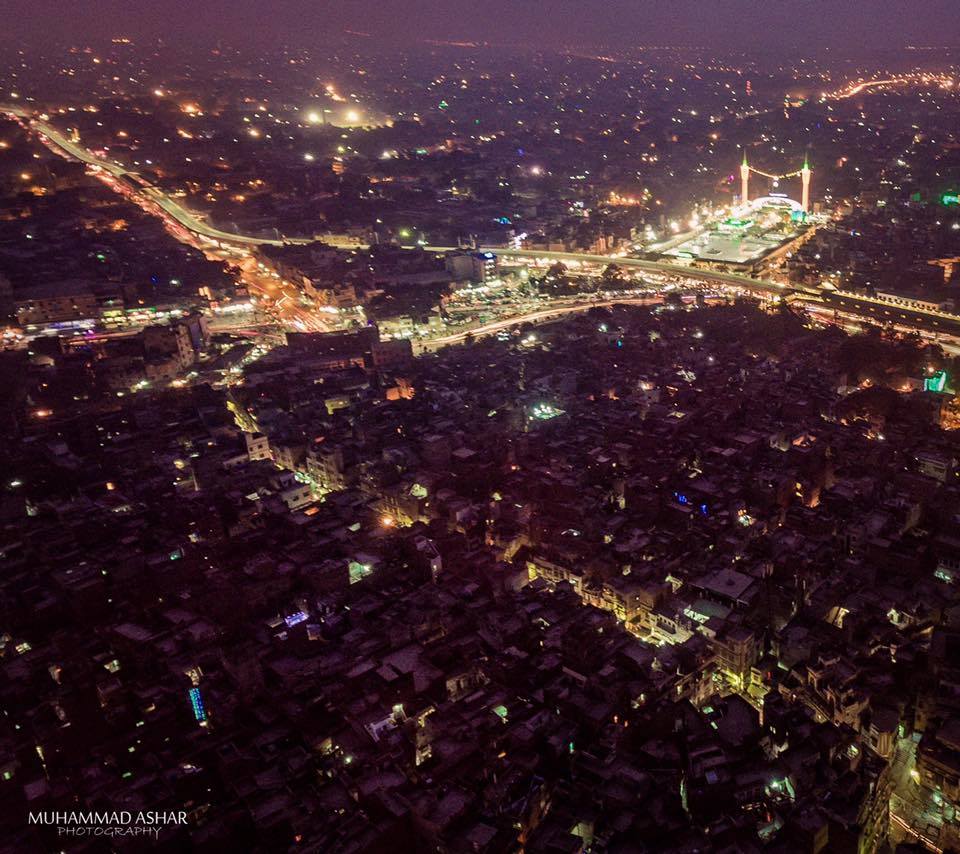 You can discover more interesting places in Lahore on Locally Lahore and get to know the city better. We also cover up all points of interests including popular tourism sites, restaurants, and traveling places.