Dai Anga Tomb and Mosque are two famous and popular masterpieces of Mughal Empire situated in Lahore. Zaib-un-Nisa popularly known as Dai Anga was a foster mother of Mughal Emperor Shah Jehan. Her husband was Murad Khan who served as Magistrate during the rule of Mughal Emperor Jehangir. Her son Rashid Khan who was among the good archer of the empire and he died in a fighting for Dara Shikoh. Shah Jehan respected Zaib-un-Nisa (Dai Anga) from the depths of his heart. She was revered in the empire and emperor's family.
Zaib-un-Nisa built a Mosque in Lahore which is called Dai Anga Mosque. Tomb of Dai Anga was built later on. Here we will describe brief history of Dai Anga Mosque and Dai Anga Tomb.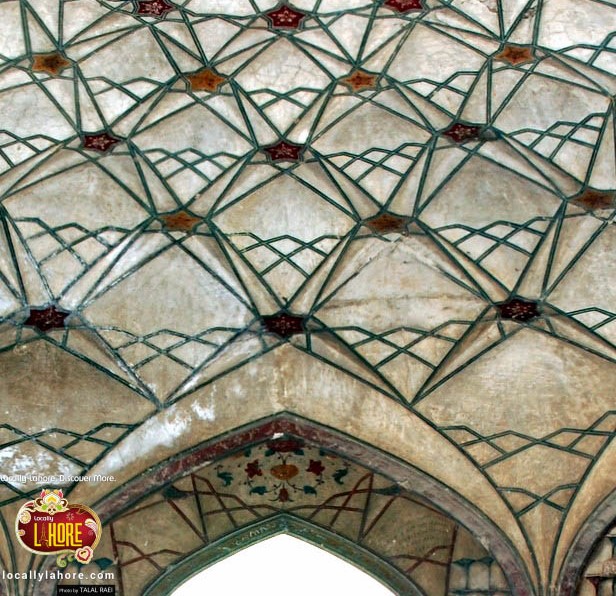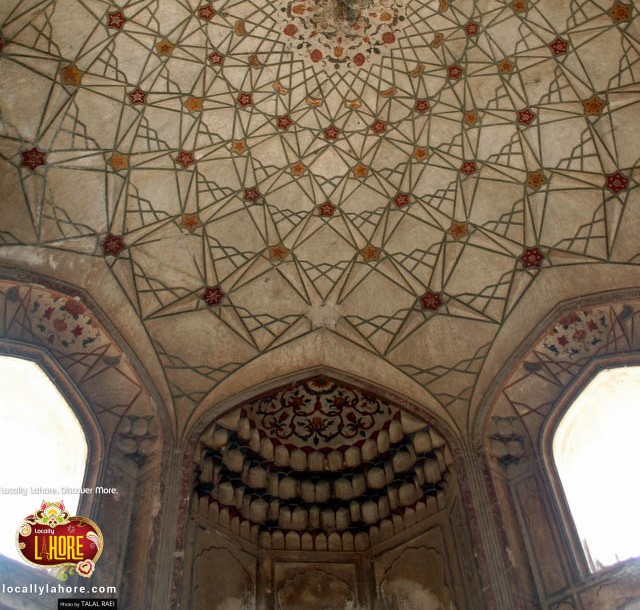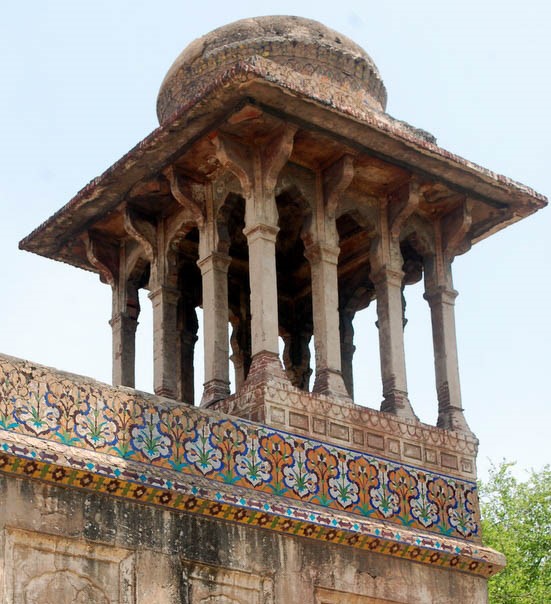 Dai Anga Mosque
Dai Anga served as Shah Jahan's wet nurse and remained an influential force in the dynasty until her death in 1672. She is responsible for several monuments in Lahore that still survive, including her tomb near the Gulabi Bagh garden gate. Her mosque was constructed in 1635. It is notable for its refined use of decoration and its stately three-bay facade from this small structure. It remains in an excellent state of preservation since Dai Anga took care to donate a substantial waqf (endowment) to ensure its maintenance after her death. However it was briefly converted into the residence of Henry Cope (a newspaper editor) during the rule of the British. It was restored to its original function in 1903 and has served as an active mosque ever since.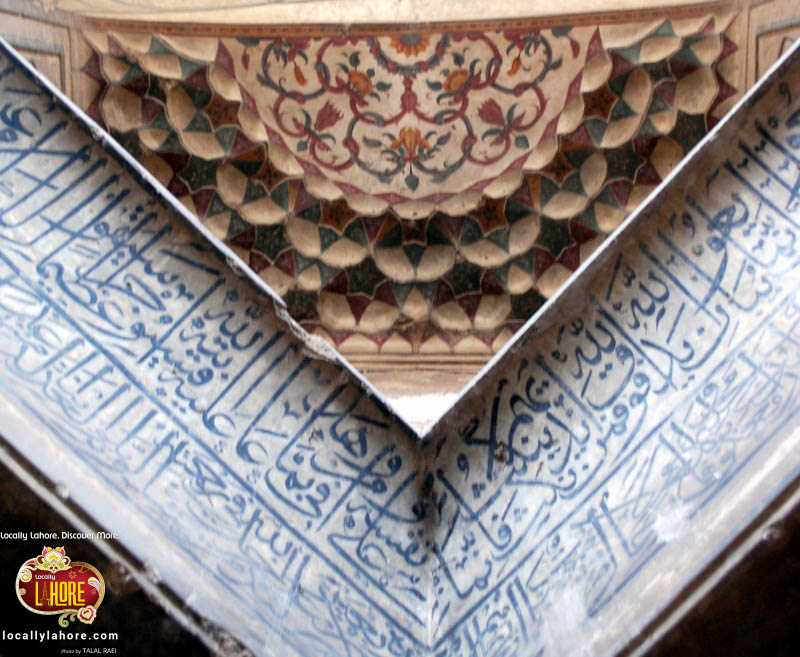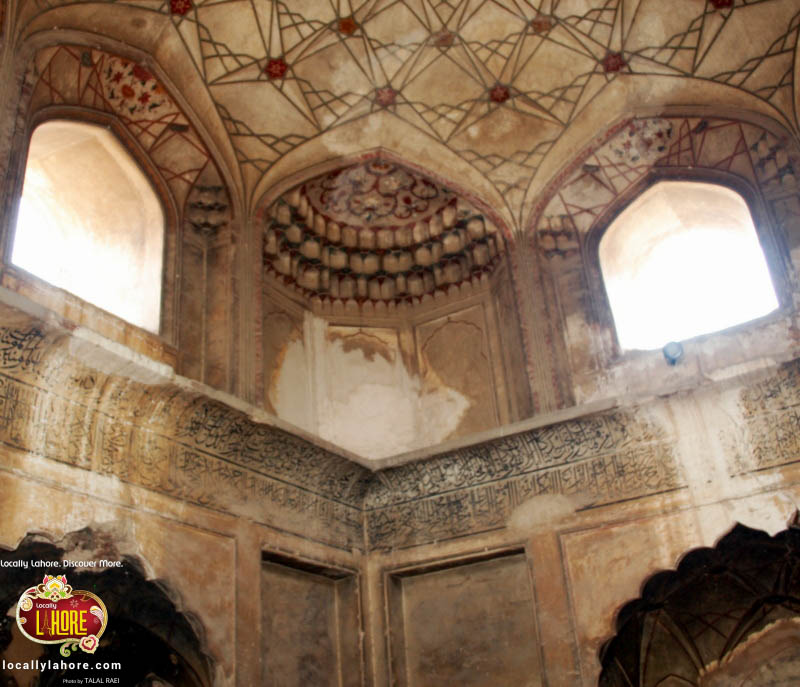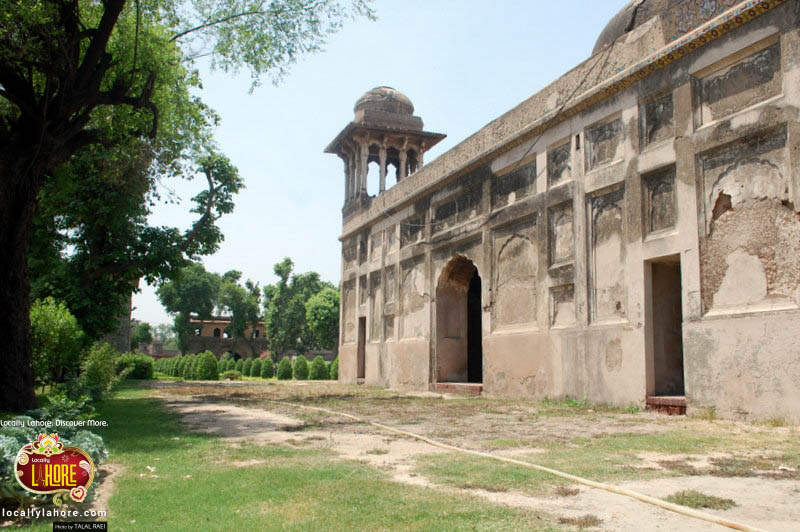 Dai Anga Tomb
Dai Anga's Tomb is situated on the G.T Road Lahore at the site of Gulabi Bagh which was built in 1671. It consists of one central dome and eight rooms. Its interior is inscribed with verses of Holy Quran and its exterior is decorated with Mosaic. There are two underground graves out of which one is of Dai Anga and other one is of Dai Anga's Daughter whose name was Sultana Begum.
Content Source
You can discover more historical and interesting places of Lahore city on Locally Lahore. Locally Lahore is a must have App, which allows you to explore Lahore and it covers up all point of interest. It gives you information about latest events and happenings in Lahore.
Download Locally Lahore Android & iPhone App. Join locally lahore on G+ and Facebook to get in touch with the latest information and events of Lahore.
Find out more information of Locally Lahore App on www.locallylahore.com