On the 19th day of October, a shocking and painful incident took place in Lahore. In the wee hours, a huge fire caught the biggest IT hub of Pakistan, Hafeez Centre. Around 500 shops and godowns were destroyed with hundreds of millions worth of electronics. In addition, the massive fire ruined millions of worth of laptops, smartphones, accessories. Hafeez Centre incident destroyed everything that the shop and godown owners had made with their sheer hard work.
Fire Brigade team rescued nearly 25 persons. Those people were the laborers and doing their jobs while the fire outbreak. Fire took place early in the morning. The fire brigade started the operation at 6:15 am. After a result of 14 hours of fighting with the fatal fire, the emergency teams succeeded to clear the building from fire. 
Read More: The threat of Corona-virus and its precautions.
The sources present at the incident site described the horrible situation at Hafeez Centre. The businessmen tried their best to save their investments from fire. People cried to see their life investments burning in front of their eyes.
According to the eyewitnesses, the fire started from the second floor of the building and rapidly spread over to the fourth floor.
Authorities have claimed that the initial inquiry reports indicate that the fire broke out due to a short circuit. However, they are waiting for a definite reason for the fire after a complete investigation.
Sprinkle of Salt on the Burn
Where this incident has put the people in a stupor, there was a person whose pictures got viral on social media and increased their pain. Those pictures were fleering at the helplessness of the people who got severely affected by the incident. 
Fatima Nasir is an Instagram influencer. She shared her pictures on the social platform Instagram in which she is covering the incident happened at Hafeez Centre. Her pictures show that she was chilling, smiling, and eating a burger too at the saddest place. 
She has more than 7,000 followers on Instagram. Her insensitivity at the tragic place put her followers in shock. Moreover, people have bashed her over her jolly mood at the sad place.
Picture of Influencer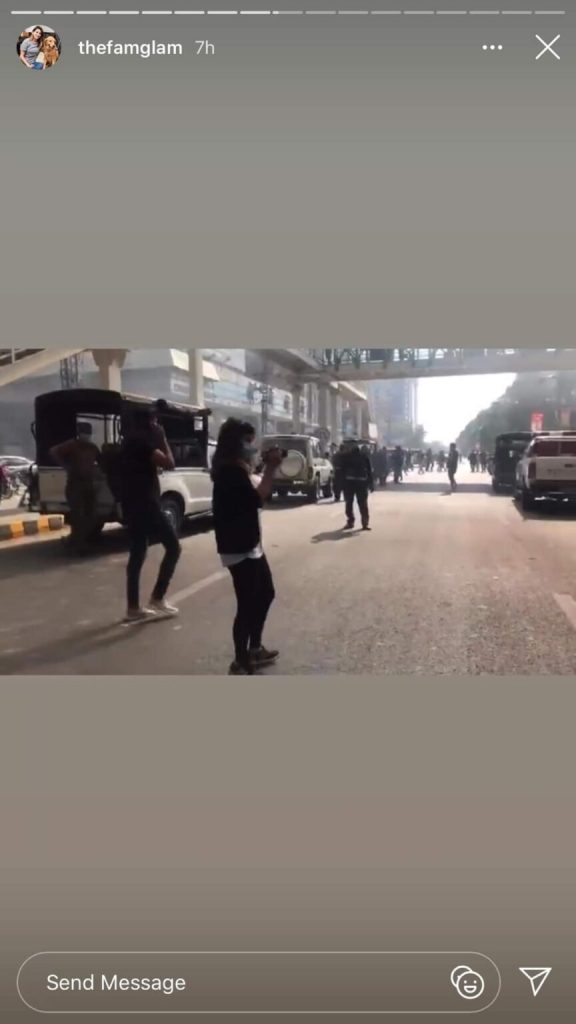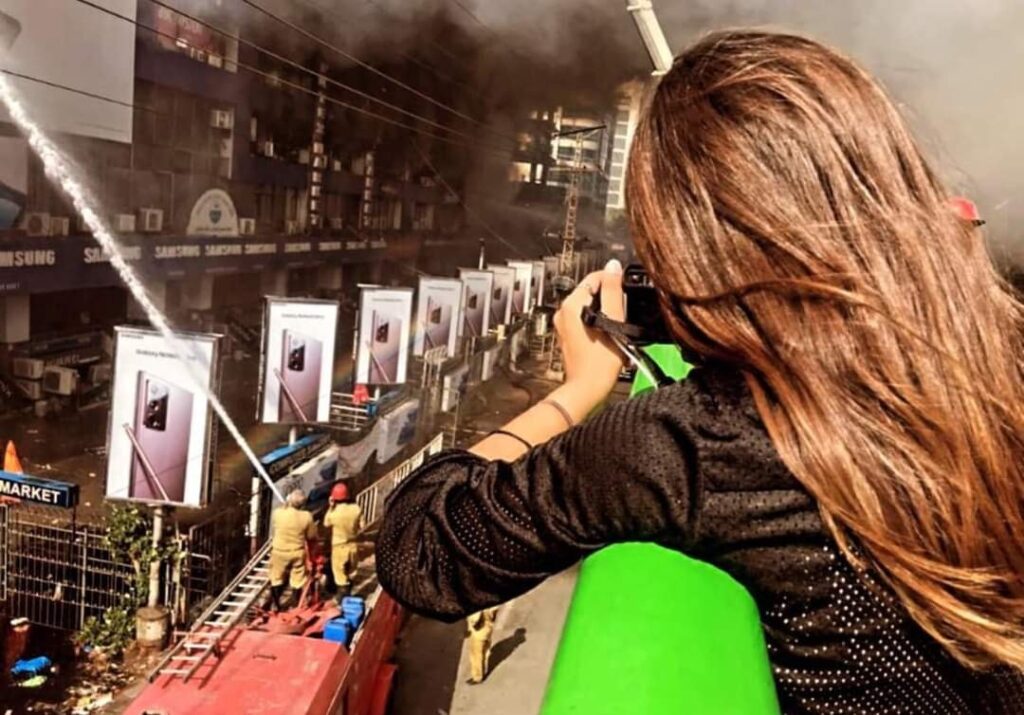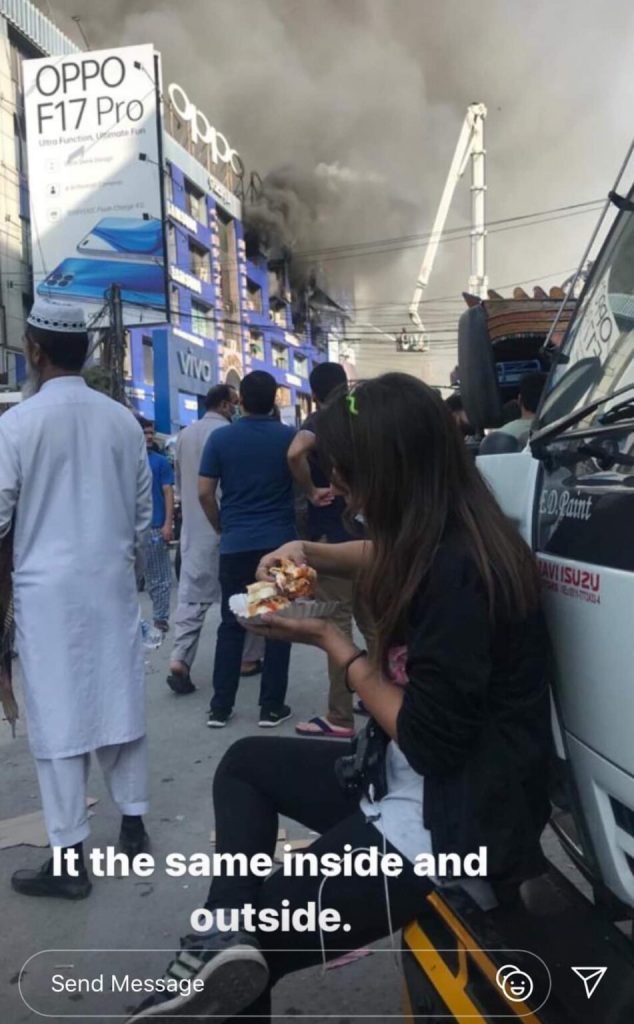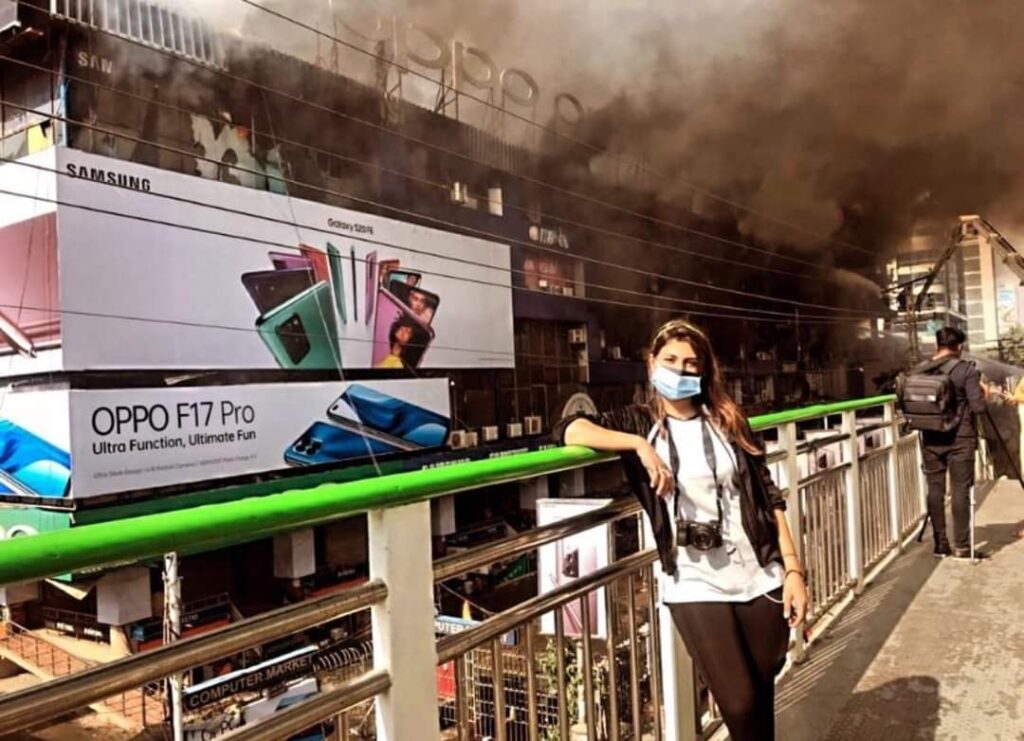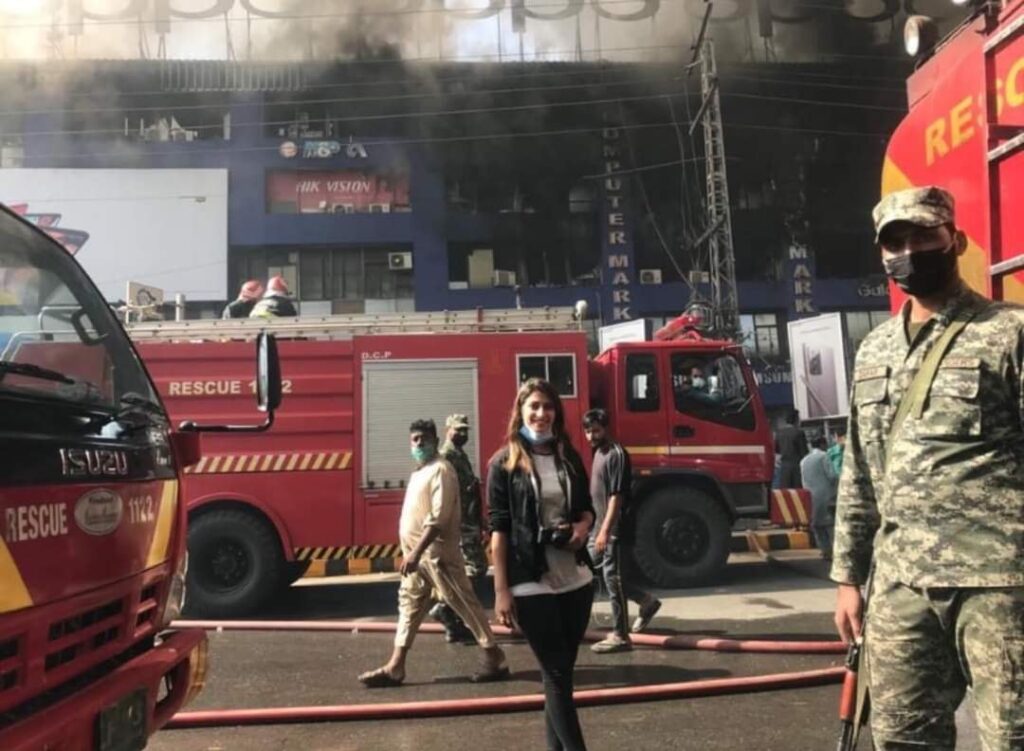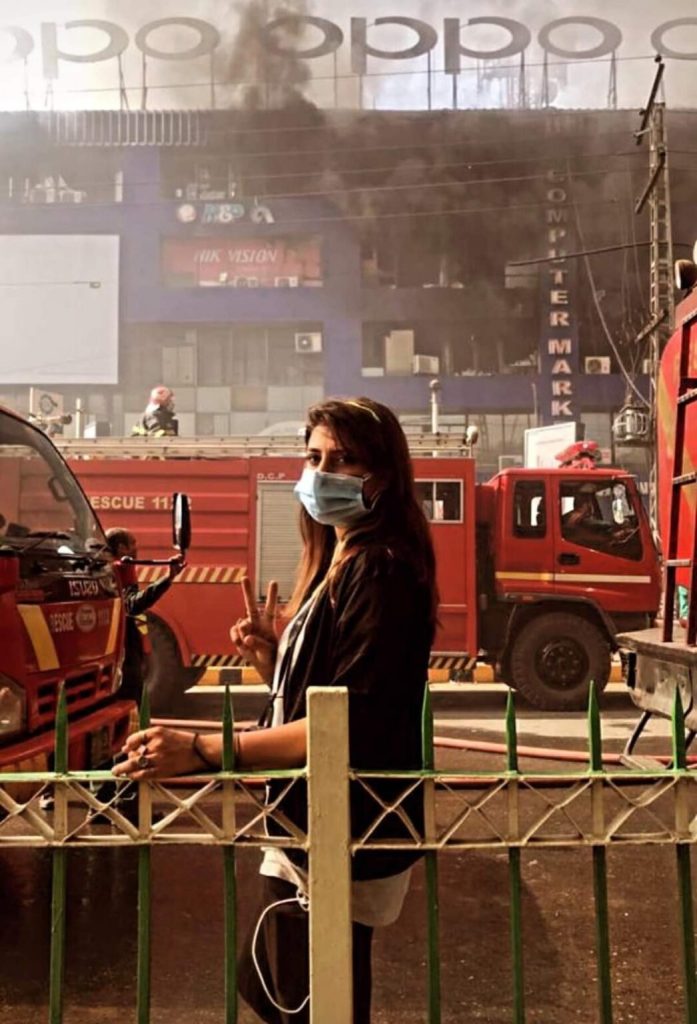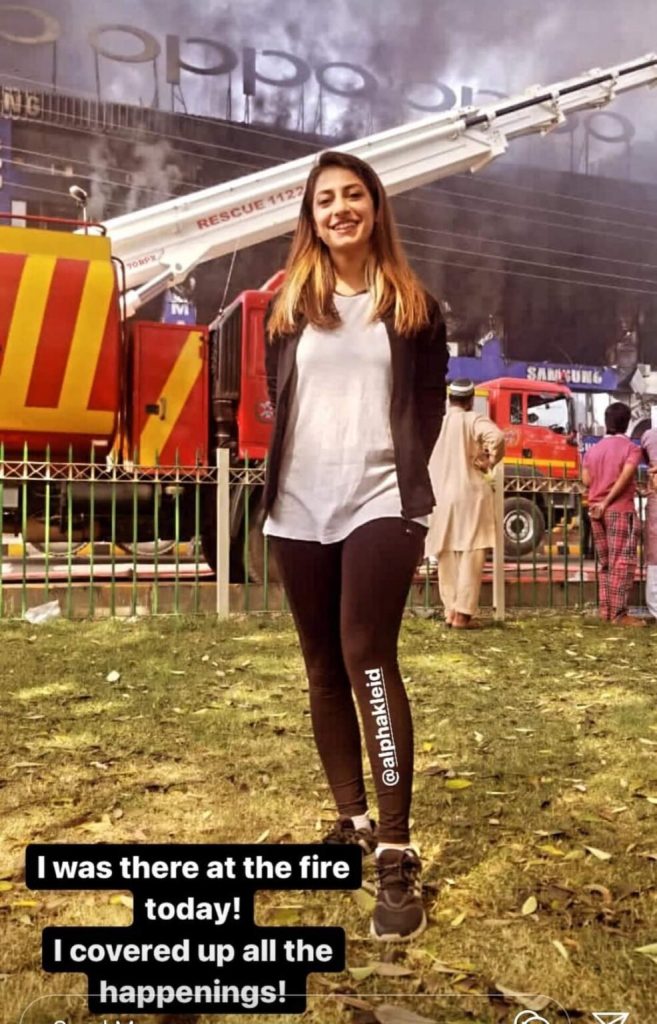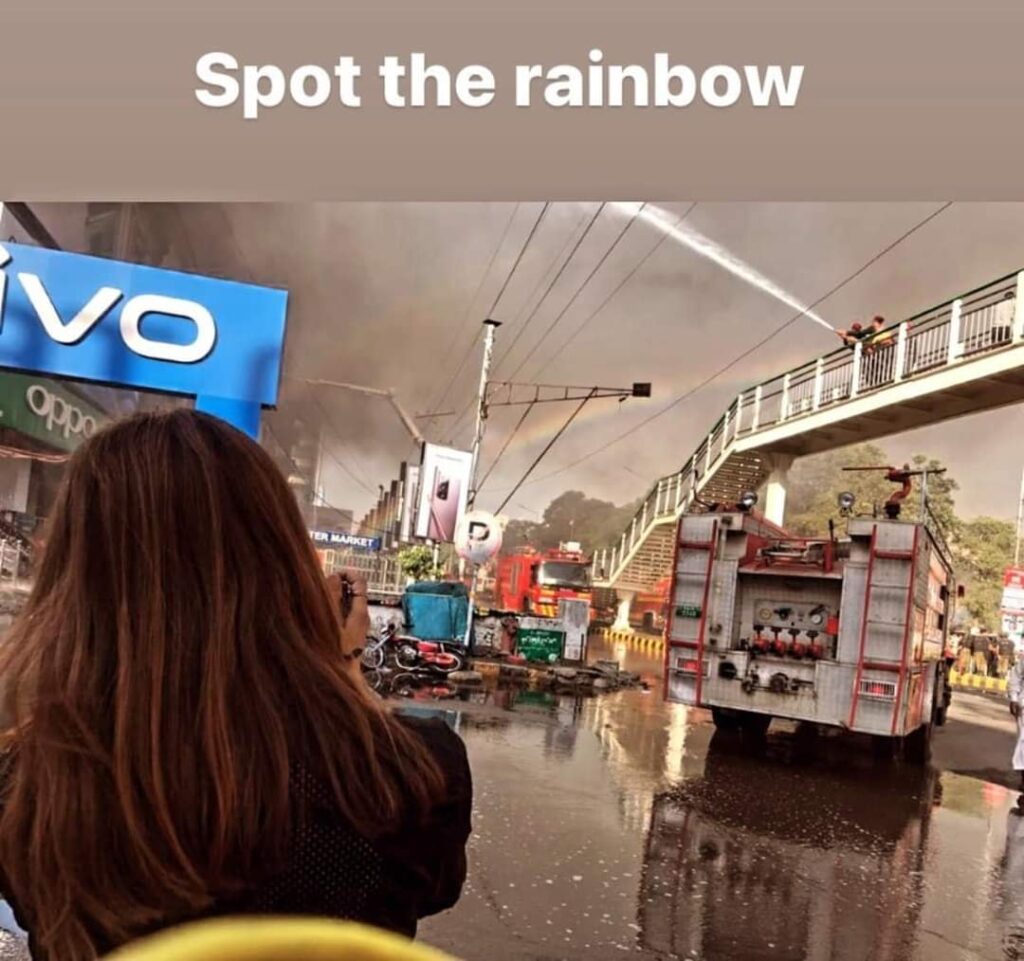 Fatima Nasir apologized on her Instagram after facing huge criticism. She made an apology for her insensitive acts and also felt ashamed and tried to clarify her side.