Normally, Anarkali Bazaar shuts down on the weekend and it appears with entirely different look when old booksellers from across the town put their books in the service lane on the Mall side. An open book bazaar settles every Sunday under the mellow sun in front of all famous Pak Tea House. This book bazaar gets set every Sunday morning right after dawn breaks and birdsong comes drifting down the air. And then the small street littered with book stalls just of parallel to Lahore's famous Mall Road. Here, on both sides of road the incalculable amount of books lying on dusty street, waiting for a beholding eye to find them, and recognize their worth. The street seems flooded with books some on thin sheets of plastic or some on hand carts, all in the dirt of shabby broken road. This open air bazaar has books of every hue and genre, where some can find precious old books to the latest bestselling series. Yes! This is Lahore's famous open book bazaar.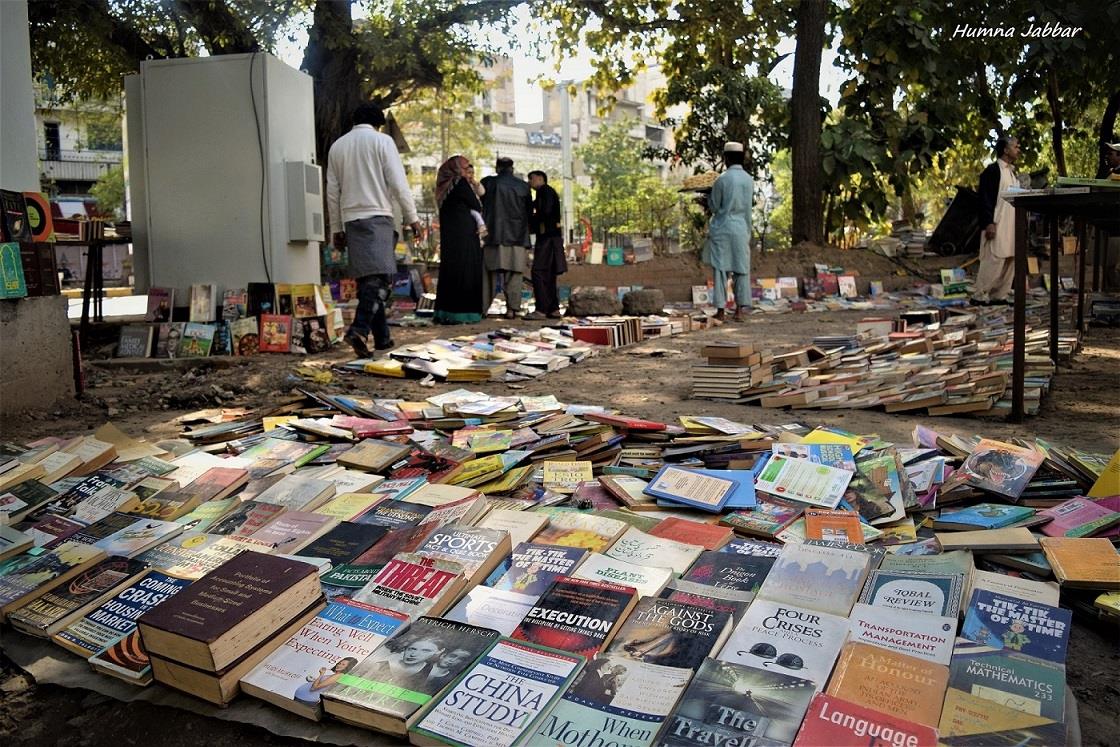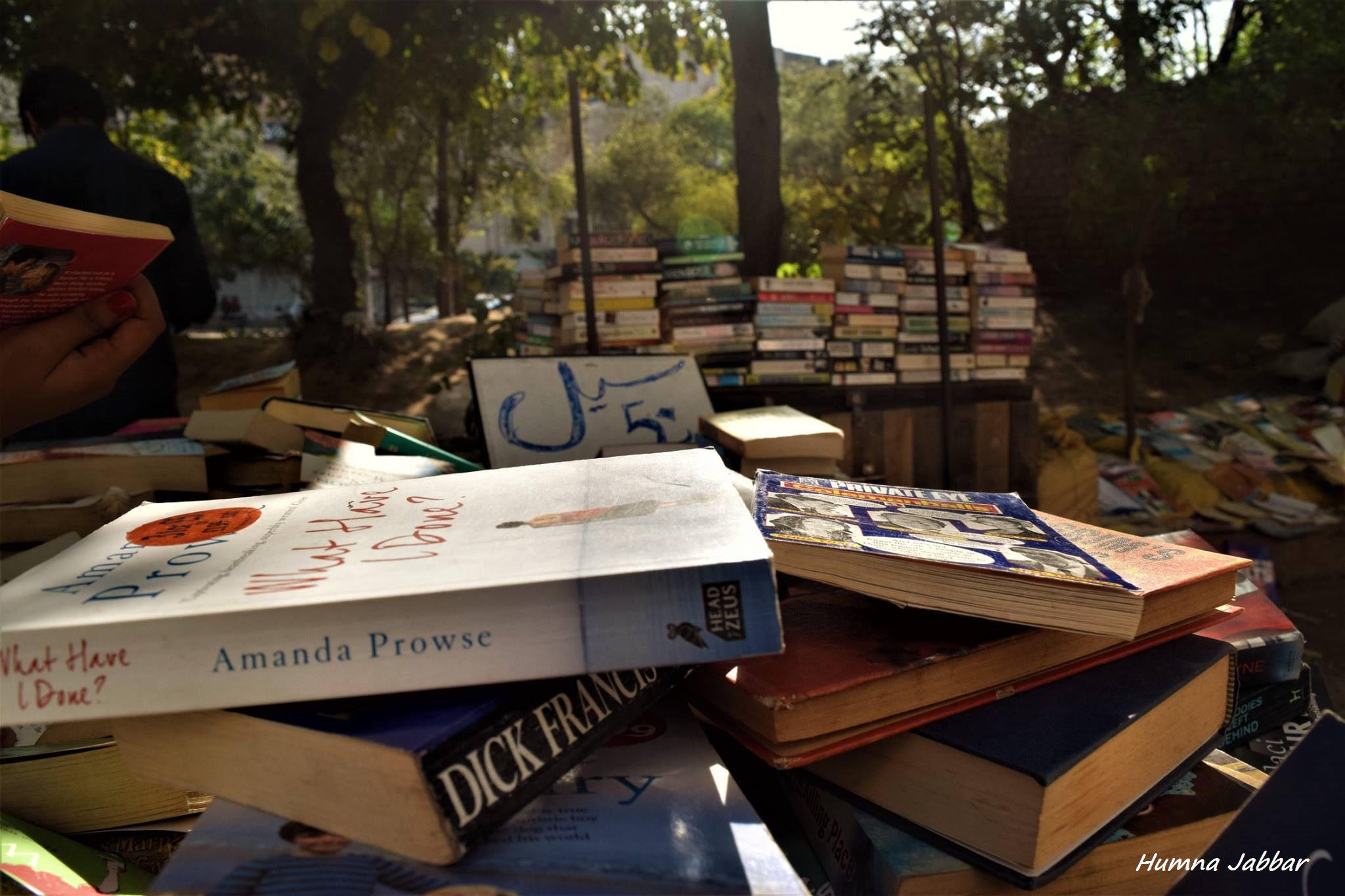 A Biggest Book Collection :
This Sunday book bazaar started sometime in the 1960's from then it always happens on every Sunday at same place where vendors set temporary shops on the pavements , who sell overwhelming collection of old and used books at cheaper rates, that ranging from medical and engineering books to literature and poetry to philosophy and history to self-help. This Open Book Bazaar is often worth visiting with an amount of quality books are successively available there. It's a lot said by people those used to visit this place that more books are sold at Lahore's pavements than at all the bookstores in the city put together.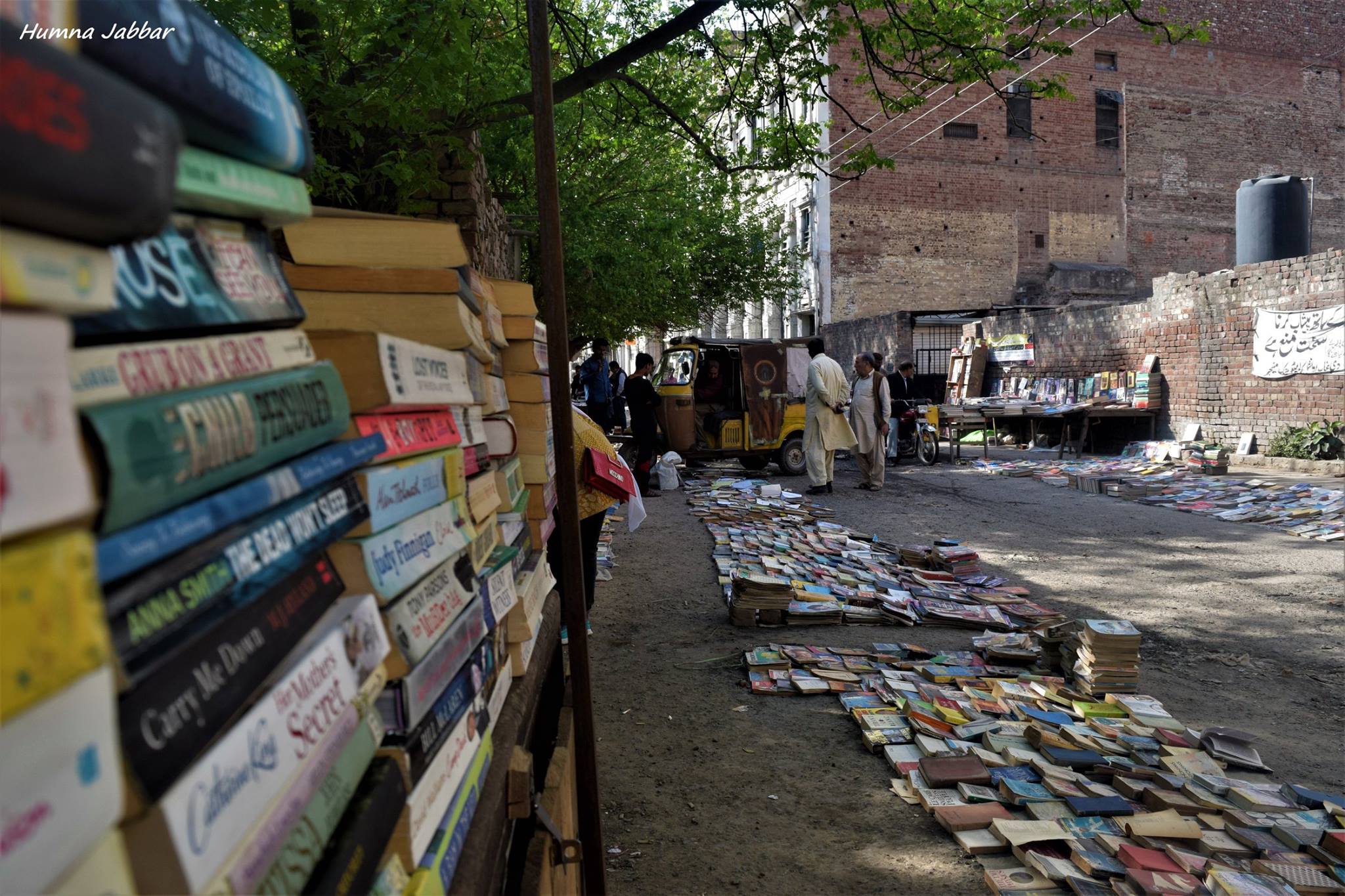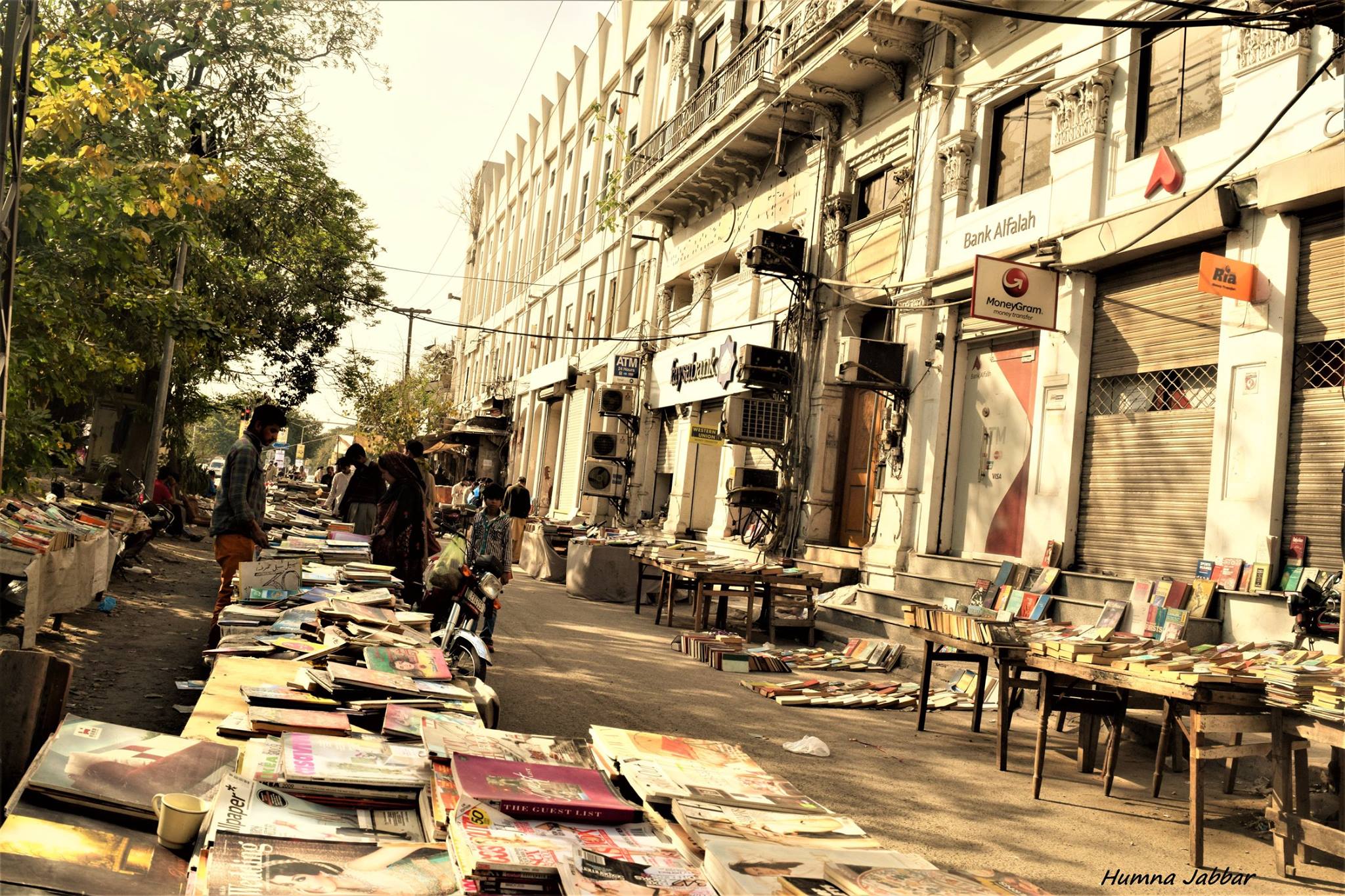 Precious Gems On Dusty Lane :
And if you are a book enthusiast and are searching for some exclusive or rare books which you have absolutely no hope of finding anywhere else, just head out to this open book bazaar on one Sunday you would definitely get your demand answered with a bit of luck. Even one can find an oldest vintage book with little search in a long rows of books, you may get Bostan of Sheikh Saadi with torn and crumble pages or living literary legend Paulo Coelho's write-up. This bazaar is such a great place where you get yourself to be surprised by the things Lahore's Streets can offer. It's simply amazing, how the half broken street sifts into the heaps of books from all genre or ranges just lying like finding gems on a dusty lane….


Well Arranged Books Footpath Attract Everyone :
Surprisingly you would find these books decently arranged in the middle of dirt and people from all walks of life could be seen there. Most booksellers are such knowledgeable about authors and worth of the books. Sometimes they would recommend you right options according to your taste when you find helpless in piles of books. They know certain authors and therefore their books names too, so they're somewhat aware as what should be worth of these books; or sometimes they have people sitting around who have some vague idea about the worth of these gems.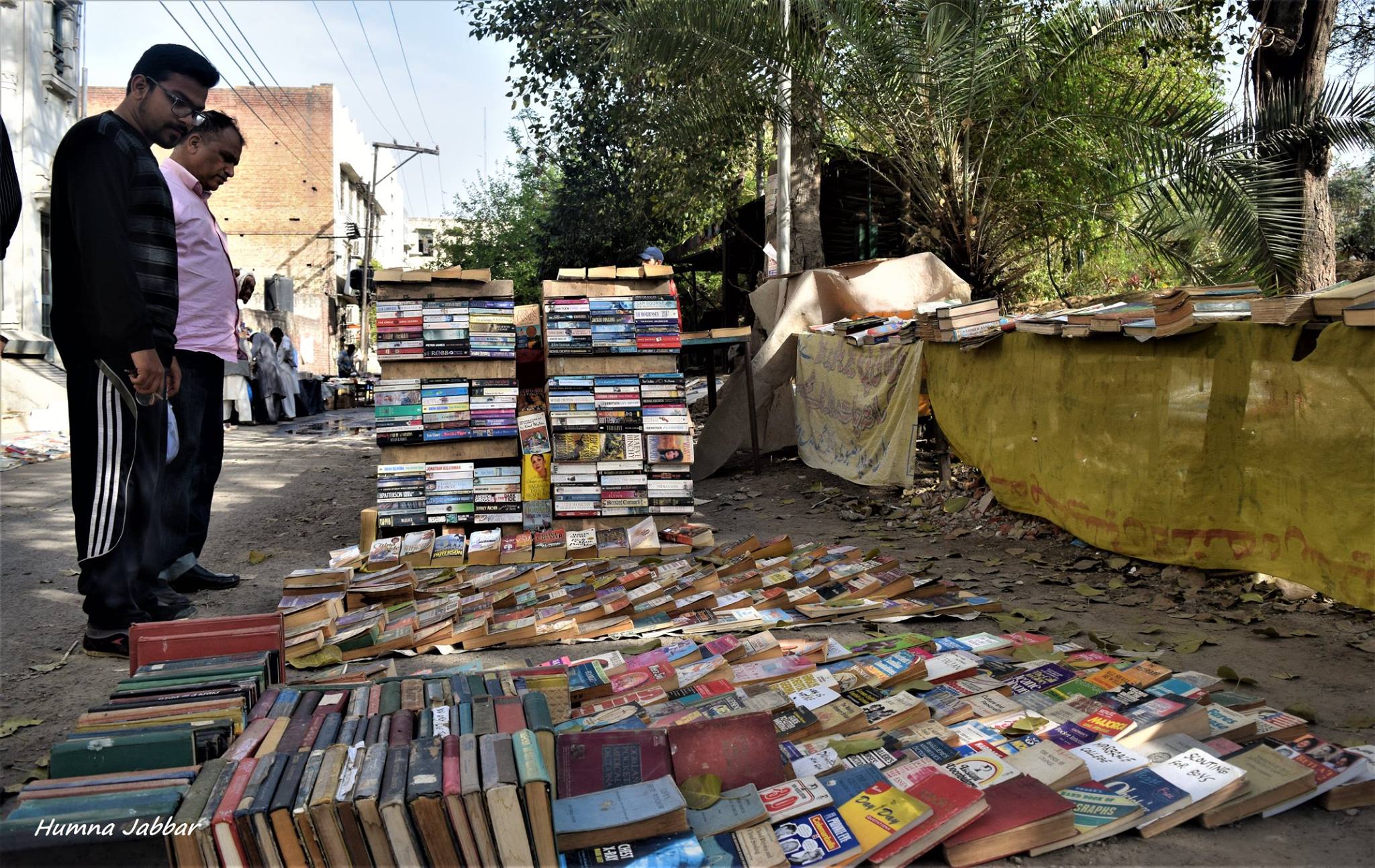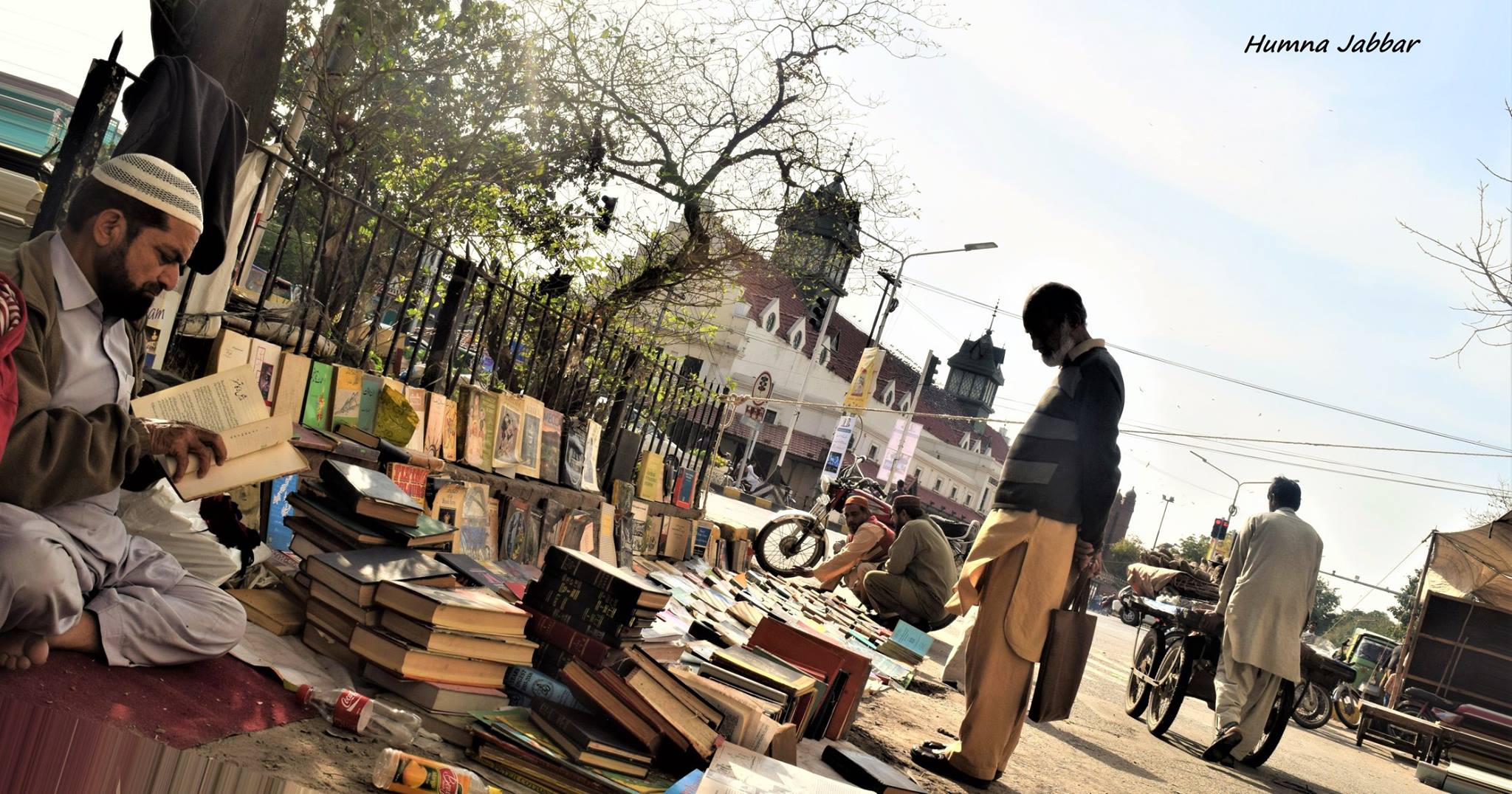 A Book Street Needs to be Established There :
In 1997, the government made a plan to dedicate the entire street to books and to establish a "book street" over here. They proposed to turn Thornton Road into one. However, with no luck this plan couldn't carry out any further. Another attempt to shape this open bazaar into a "book street" was made in 2009 by Punjab Government. Still, that came to naught as well, so, the idea fell through. With all the dirt, shabby broken road and filthy water around, it's the favorite spot for book nerds, knowledge seekers and one those love to collect vintage books, to visit there on Sundays.
---
Download Locally Lahore Android & iPhone App. Join locally Lahore on G+ and Facebook to get in touch with the latest information and events of Lahore.
Find out more information of Locally Lahore App on www.locallylahore.com