What is SMOG?
Smog is a portmanteau of two English words i.e Fog and Smoke. It is a type of intense air pollution that is really harmful. It is a visible air pollution that is composed of sulphur oxides, ozone, smoke, nitrogen oxides, and other chemicals. Other causes are the coal and transportation emission. Down the article, you will get to know the cause of Smog and its effects.
Smog is a serious problem that harms human health. The sulphur oxide, carbon monoxide, and ground-level ozone are very harmful to one's health. Especially for children, senior citizens, and people suffering from heart and lung problems.
Smog in Lahore
The situation in Lahore is getting critical with every passing day. From the last few years, the Air Quality Index (AQI) for Lahore has exceeded 600 points that makes it an extremely hazardous situation. This level of AQI has several reasons including a massive increase in the traffic. Lahore is one of those cities in the world which are under smog and its effects.
Lahore is the second-largest city in Pakistan. It is an economic hub after Karachi. Once, the city of Lahore was known as the "City of Gardens", which is now struggling to regulate air pollution. The city of gardens is now considered one of the most polluted cities in the World.
For the last 5 years, smog occurs in the month of November and continues to create problems for Lahoris until the rainfall season comes. The thick fog descends upon Lahore and gives breathing problems along with the motorway and international airport closure. 
Read More: Lahore to witness a huge change at River Ravi.
All the pollutants that are present at the lower levels of the atmosphere, which are concentrated by the delay of rainfall, cold and dry conditions, allow the smog to spread around Punjab, especially in Lahore. Lahoris get rid of this calamity only when it rains.
Views of Lahoris
As Lahore is the financial hub and second-largest city of the country, people here don't want to put their lives at risk. They stay indoors and ensure that their children don't get exposure to the smog.
One of the citizens Rafay Alam who's an environmental lawyer by profession said,
"I don't send my daughter to school. I am not going to risk permanent damage to her lungs".

Reuters.com
A salesman Khurram Shahzad said,
"We have been getting sore throats, colds, and fevers. Our eyes burn and our throats become dry."

Aljazeera.com
"Facing problems while riding a bike in smog is very dangerous. We face irritation in our eyes and our throats get dry." A group of University students told Locallylahore.
Factors of Smog
According to a climate change expert, one of the main causes of smog in Lahore is the Eastern Punjab (India). He considered that the coal-based industries in Eastern Punjab are located along the border which is the main source of air pollutants in our lower atmosphere.
Some of the other factors that cases smog are:
Vehicle and industrial emissions cause air pollution and a major source of smog.
The smoke rising from the brick kilns.
Burning of crop residue.
Burning of other waste.
Dust from construction sites.
Cutting of trees.
Fireworks
Fine On Smoke Emitting Vehicles
In the light of damages caused by smog, the Lahore High Court (LHC) has ordered a fine against the vehicles that emit excessive smoke in the atmosphere. It might help to counter the vehicles emitting pollutants in the air, and as a result, minimize the air pollution.
Effects of Smog
The pollutants that exist in smog can cause serious damage to human health, and harm the environment. Some other serious effects of smog are enlisted below.
It causes irritation in the throat, nose, and eyes.
Causes lung cancer if having long term exposure to smog.
It reduces the resistance to cold.
Heavy smog blocks the UV rays to reach the earth's surface which results in low production of Vitamin D. The deficiency of Vitamin D causes rickets.
Risk of road accidents.
How to deal with Smog and its effects?
Everyone can play his play part to deal with smog and its effects. You can avoid using your personal vehicle and go for public transportation that reduces the smoke emission from vehicles.
If you are an employer, try to give facilitation to your employees by allowing them to work from home if possible. It will allow them to give some more time to their families and they will remain in their houses and won't be affected by Smog. This can mitigate the effects as well as the causes of smog to a huge extent.
The other things to do that will help you cope with smog are:
Try to buy energy-efficient devices as most of the devices run on fossil fuels like coal that emits humongous amounts of gasses in our atmosphere. Therefore, by buying energy-efficient devices, you can lower the energy demand and hence the smog will be reduced.
Reduce the waste production by cooking at home instead of ordering from outside and avoid buying products that are excessively wrapped.
Reuse and recycle is another best strategy that makes you avoid disposing of your old things. Try to give your old things to the needy ones.
Protect yourself by wearing face masks while you are outside. It will help you fight off harmful particles in the air that cause smog.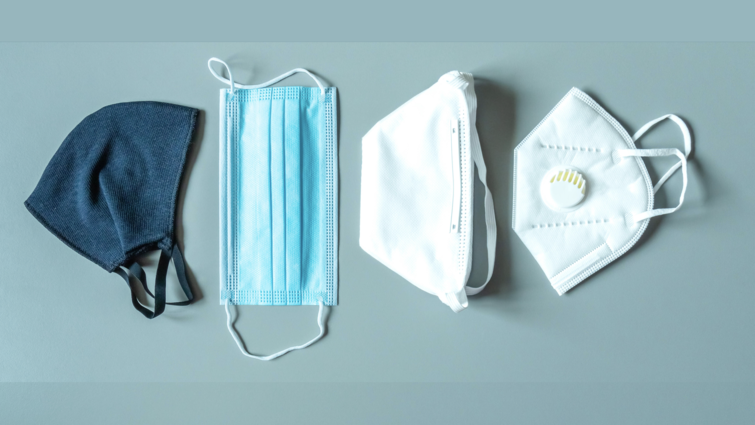 Bottom Line
Smog in Pakistan is a significant environmental problem, especially in Lahore. Industrial and vehicle smoke causes smog every year. It can lead to several health problems like irritation in the eyes, dry throat, headache, and respiratory disorders. Moreover, it can cause serious accidents on the road due to the thick smog.
Therefore, it is the need of the hour to take some serious steps that result in the reduction of smog.