Arif Chatkhara in Lahore- The Ultimate Venue of Scrumptious Tawa Chicken Ever

Every hit of ulu (short handled broad-blade knife) on Tawa pan and every step of adding spice, take the chicken piece at the hike of making a mouth-watering essence. Well, that's the experience of foodies while sitting at Arif Chatkhara House and looking forward to the best Tawa Chicken piece ever. As Lahore is known for its diversified tasty food; and Arif Chatkhara truly does justice to the fame.
Having lots of specialties, Tawa Chicken piece dish at Arif Chatkhara House is not something to miss when you are on outing expedition and desiring for some desi food. Here's the chicken feast to get started by watching Tawa chicken which is been prepared in front of eyes and getting around the super delectable smoky clouds.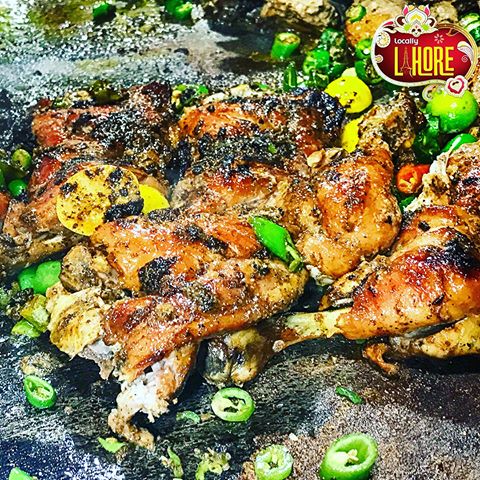 The magical hands fill the taste more than spices and marination. The full chicken piece is been well-cooked to give softer and juicy munch. Once the meat meets with oil and gravy, it comes into action to create a taste that lasts its craving for longer. Green chilies are the main ingredient and it becomes juicier after the sprinkle of lemon nectar. Now, it's time for a bit more spicy yogurt marination. Tawa chicken piece is stuffed with green chilies having them in every bite which are scrumptious rather sizzling.
This desi eatery is serving for many years by retaining its unique taste. This live cooking reveals all the secrets of ingredients upon us that can motivate to try at home. But totally classy taste can't be generated without these skilfull hands, so you've to be at Arif Chatkhara whenever crave for perfect desi treat.
Well, the second most important thing to bother is admitting that special experiences involve some effort to be gained. It's something similar here; if you live far from the old walled city then utilize your smartness for exploration. Arif Chatkhara House is located in Shahi Mohalla and comprises of 2 story building. The typical yet famous venue can be recognized at first sight because of being bustled with food lovers. Although, you may come across the challenge of being in long waiting list by inhaling the super appetizing essence coming from far away the tasty munch deserves to be enrolled into tongue after yearning.
Whether you're along with family or getting around with friends, Arif Chatkhara offers an accommodating sitting for a delightful dining experience. The only yet enough menu of Tawa chicken is been served in its signature taste and customers are also welcomed to custom spices regarding choice. So, be ready to get amused with spice glistening chest and leg piece in the amazing price of up-to 400/Rs per person.
Address: Inside Taxali Gate (Shahi Mohalla), Lahore
Phone: 0321 4794813
Hours:
Monday to Sunday 5:15 PM–4AM