"You are free; you are free to go to your temples. You are free to go to your mosques or to any other places of worship in this State of Pakistan. You may belong to any religion, caste or creed—that has nothing to do with the business of the state."
Quaid-e-Azam Muhammad Ali Jinnah
It is that time of the year again when we all start praising our beloved country and its founder. 14th August is just around the corner, and its preps have begun creating a patriotic thrive within the nation. Though normally we get to hear such negative comments about the country, since the independence day comes each year brings a change in everyone's tone and point of view, with enough amount positivity and patriotism. Which has needed to alive all year long, indeed.
Celebrations Always has Special Meanings to Children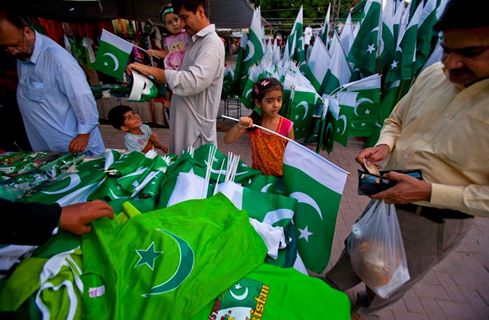 I remember as a child before this day there; I would be fully pumped up with passion and excitement. Going up on the roof, setting up the national flag, buntings and other decors and the patriotic vibes would run a chill down my spine.  The late night fireworks with cousins, loud music party on the rooftop, and the playlist would all be about love for the country.
All Gearing up Green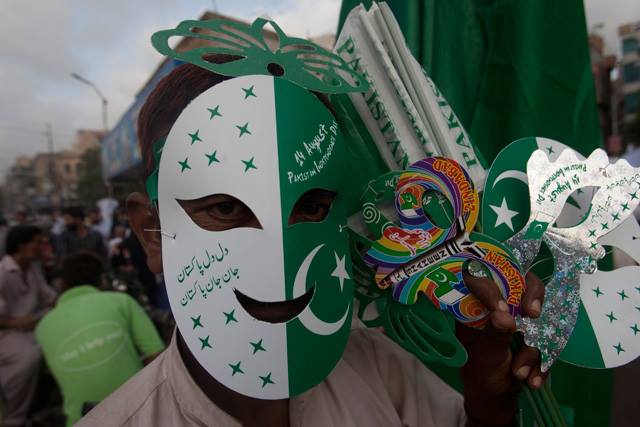 As this day arrives, we get to experience many good and bad acts. Streets, buildings, and homes being covered in green n white décor, and on the other hand rowdy boys showing their passion like crazy by removing their motor car silencers and performing weird stunts on the roads. Though one wheeling or performing other such acts has nothing to do with festive celebration, yet it has become a must do tradition.
Traditional Ways of Celebrations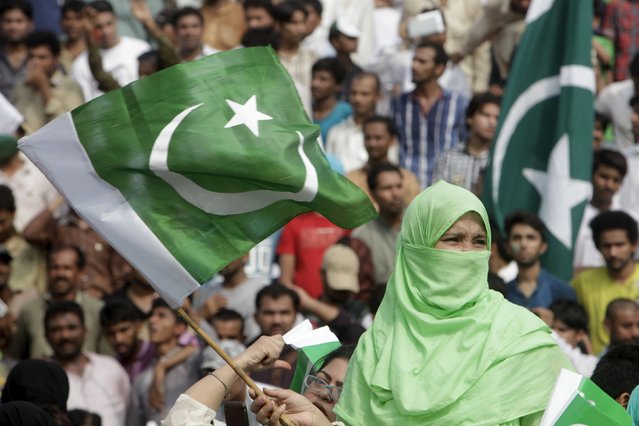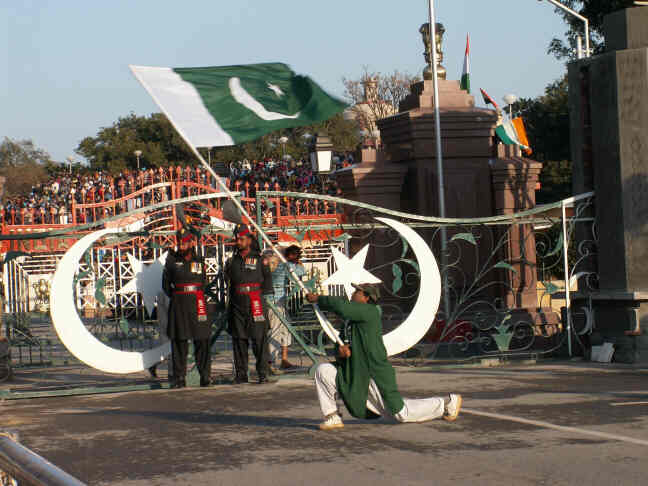 In our Family culture, elders/parents prefer visiting the Wagha Border and experience the live march of our brave and courageous soldiers. The motive behind this act is to revive the passion of Quaid's believes in our hearts. Being a Lahori has an edge of the canal bank, a blessing, and a curse as well. The government shows its spirit by decorating the canal bank from Jail Road on-wards with different floats of Pakistan historic monuments, leaders and other cultural representations.
Let's Go Green All the Way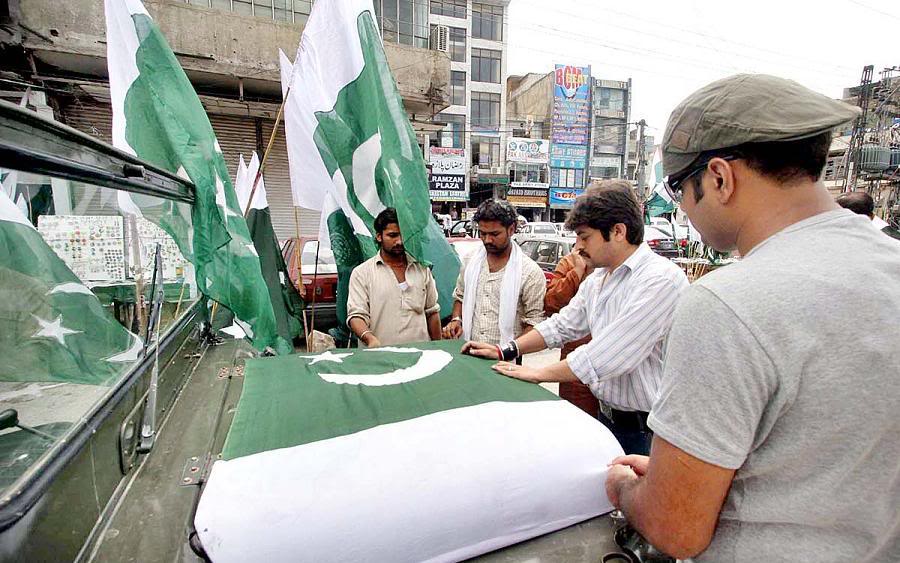 Taking a bit of insight, the things are a bit different here. So in their own ways, everyone has to exploit the freedom feel, whether it is a rickshaw driver who will be charging extra on this occasion by saying "Azadi ka din hai madam, aj tu kanjusi nahe krein" or by street beggars claiming "azadi hai, wallet ko bhi azadi den". From Sindh to Azad Kashmir every person expresses their joy in their own way.
Brand Sales and Printed Clothing Quite a New Trend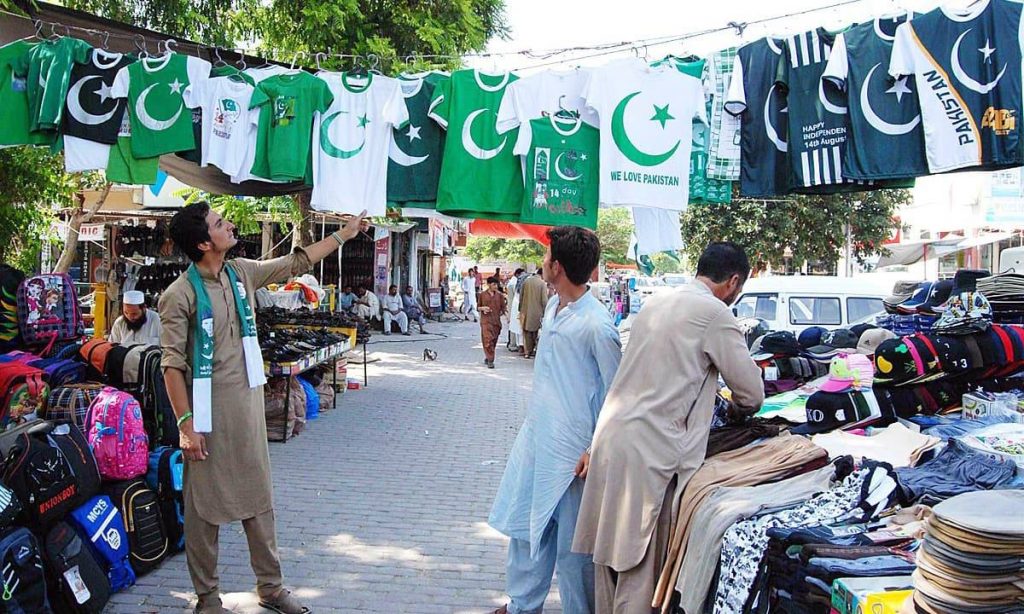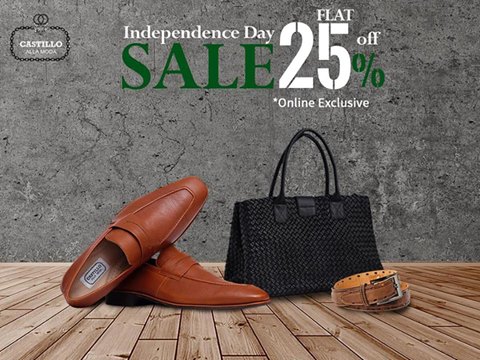 Surprisingly on 14th August, we get blessed with no load shedding for the whole day, can you imagine one whole day, surely one special gift in summers. And then comes our brands, being so generous with us, an open house sale for the day. Freeing us from our will of not buying anything, they portray the best freedom spirit by giving a minimal discount. Knowing it is not worth it, we still go "brand crazy " on them. You even get to witness patriotic slogans of different brands, like this one: "This 14th, Wear Green" or "Azadi Grand Sale with Flat 14 on Everything"
So much for the higher note, the passion with peace and calm can exists too. The working professionals get to attend a special celebration party, where they are encouraged to wear green and white, cut a cake and enjoy the whole day with their colleagues. Family Fun fairs in parks are arranged with face painting, swings, fun activities and food.
Ride Around City when Buildings Lighten up Green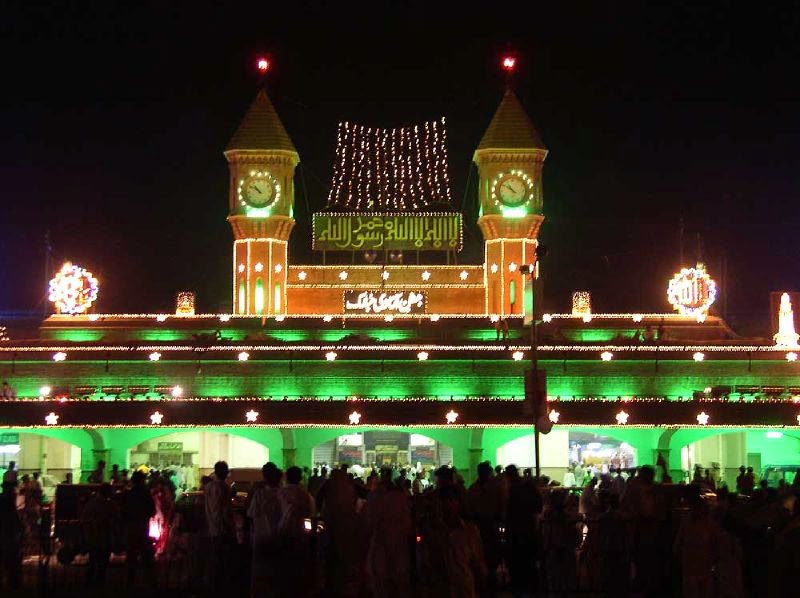 Being a national holiday, families decide a small meet up with each other to enhance and share their patriotic spirit with each other. Even though we are all well aware of the road traffic conditions, but somehow the spirit of sacrifices of our ancestors drag us out to become a part of "light seeing" and much more.
This year 14 August holds a special treat for all of us. It is a Monday! Hence a long weekend is coming. Many of us may even plan a short trip to our ancestral homes or with family to a hill station. A great break for all the working professionals from their hectic routine.
If we talk about the passion for this day, it is not limited to the boundaries of Pakistan. Our brothers and sisters living abroad celebrate it to the fullest in their regional areas as well. They may be far from home country, but passion and love for the home country still lie within them.