We all have remembered Lahore with lots of honking wagons, mini buses releasing gust of smoke behind them and earsplitting auto-rikshaws running on the roads, just a decade back. As time passes, thing have changed quite a lot in the city. Lahore has appeared as a metropolis, so there way of commute got several advancements as well. Many of new projects initiated including Metro Bus, air conditioned local buses with e-ticketing system, many of over-head Bridges, underpasses and road widening projects to keep the traffic flow smooth on the roads. Orange Line Metro Train Transit System is one of them, which is in progress yet.
This project includes on 27 kilometer long track mostly covers massively populated areas of the city. The project is aimed, to cope with traffic burden in busy areas those stay overrun most of the times. The track will mainly connect Raiwind to Multan Road and goes towards Mcleod Road, Lahore Junction railway station and the Grand Trunk Road. It will be the very first intercity train line of the Lahore and even unique project of its kind in the country, whereas facilitating the commuters to make easy move around the town.  So, there're lots of arguments on it, some are in favor of holding this up and others adversely opposing this.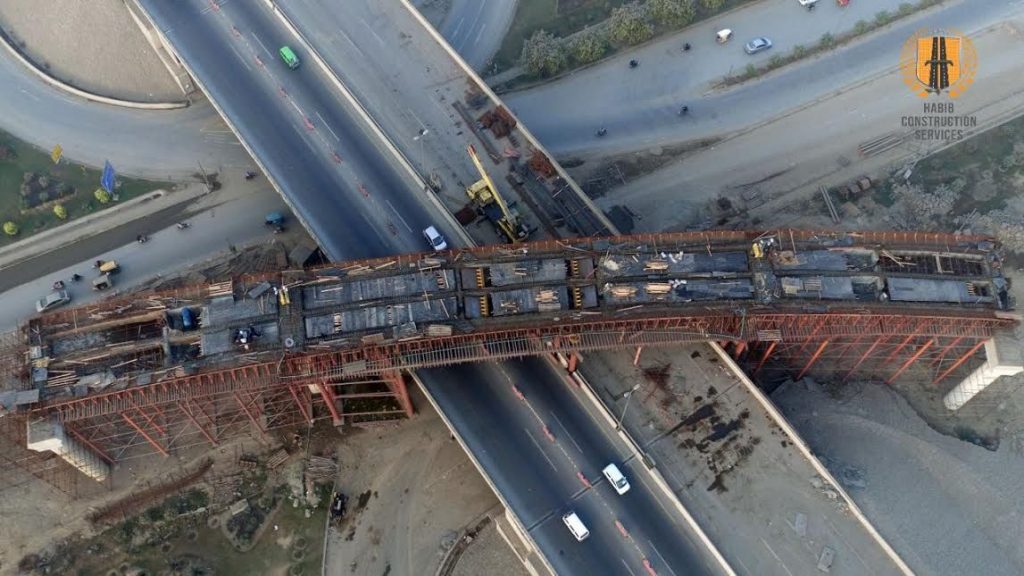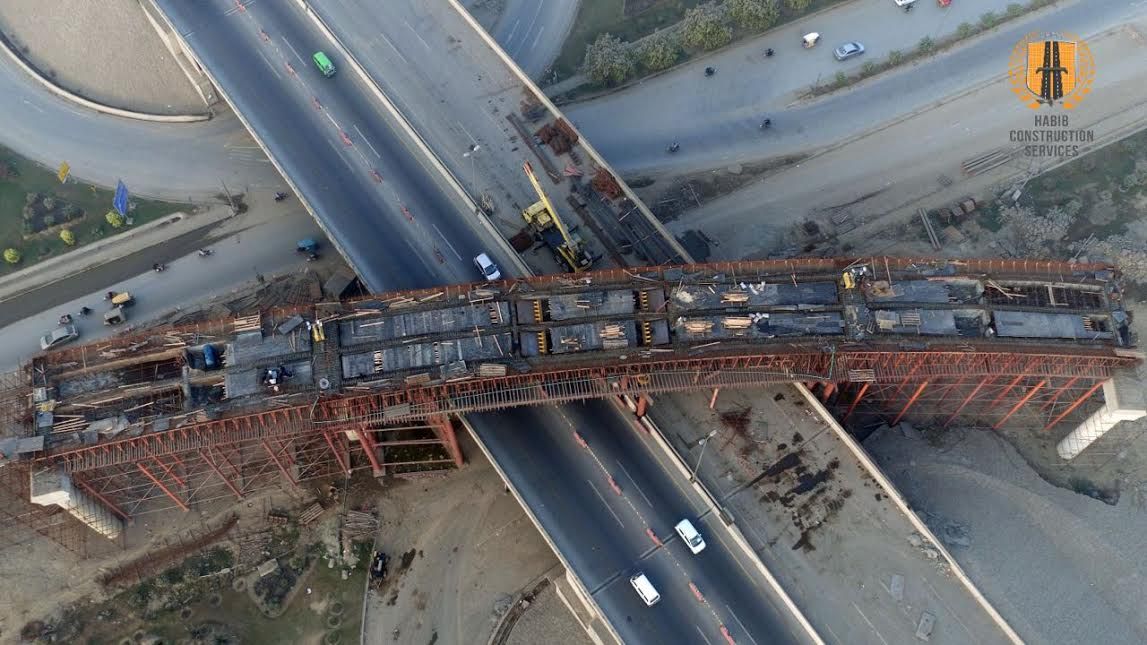 Pros and Cons of Orange Line Metro Train Project
Less Noise Pollution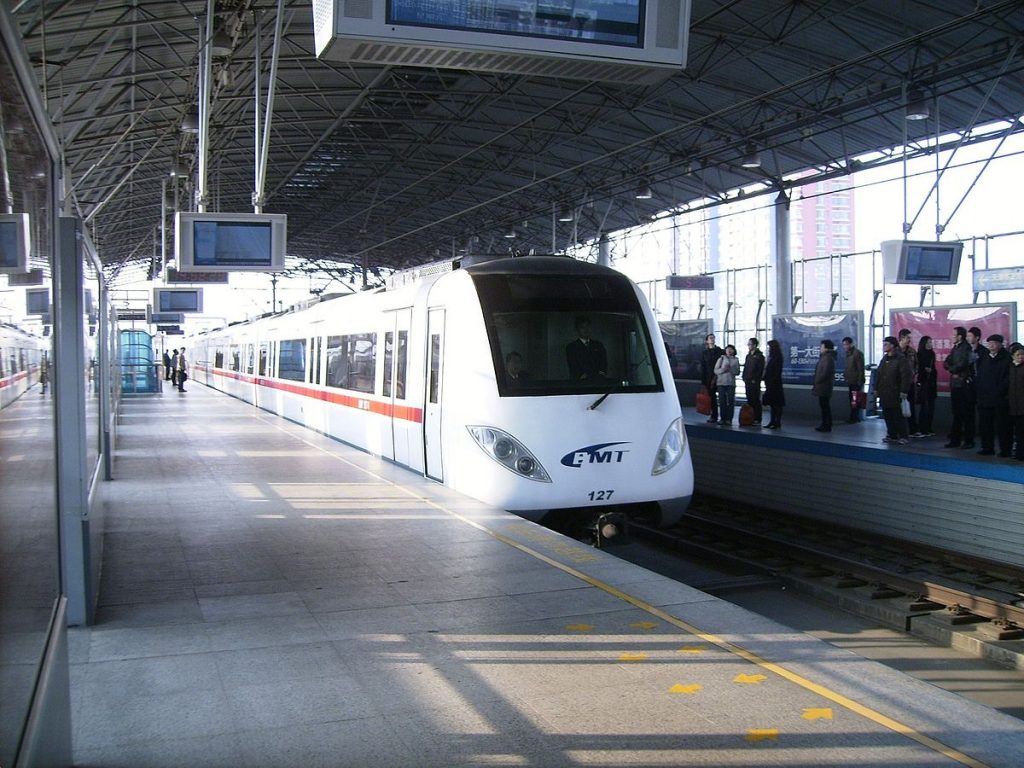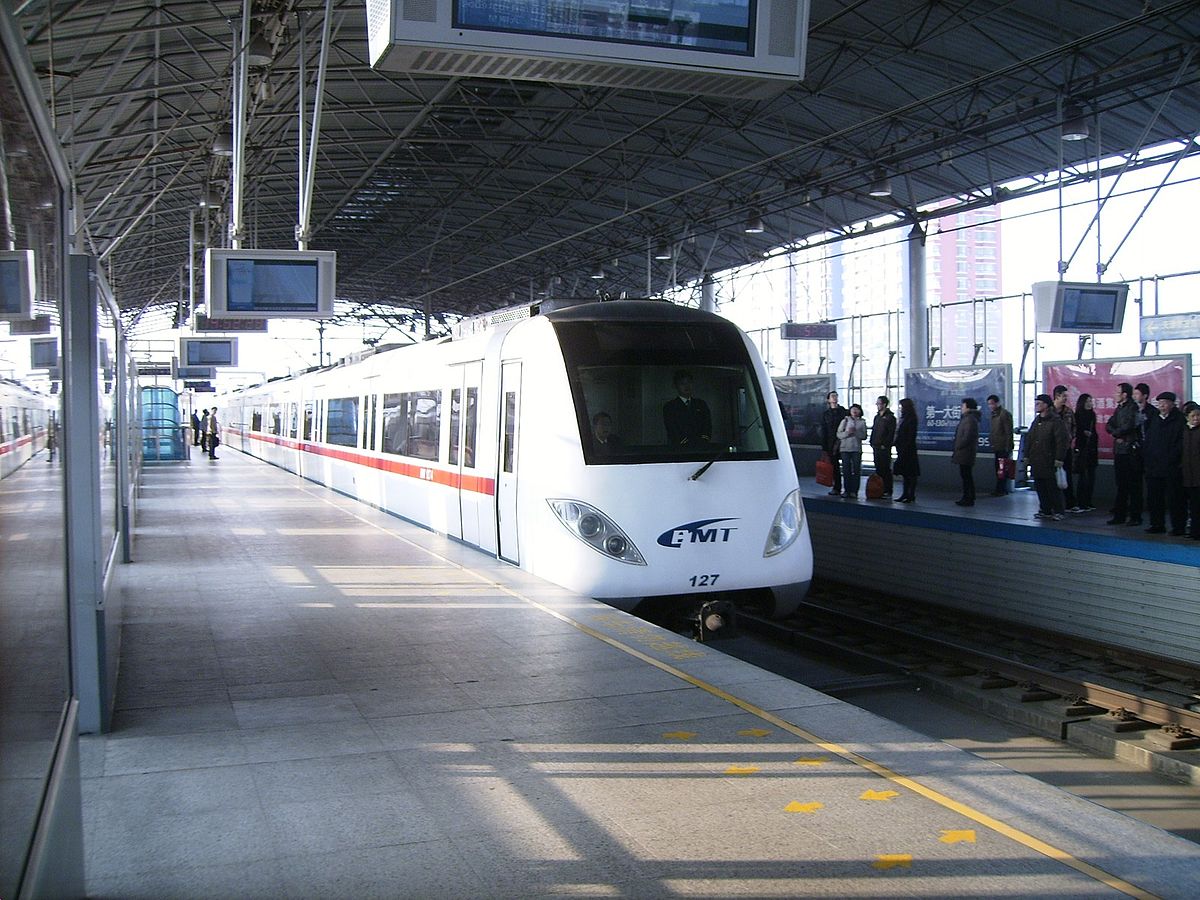 Lahore is the home of more than 11 million, so in results the rapid industrialization, growing vehicular emissions and tree slashing people are facing elevated levels of air pollution. As being resident of Lahore city, it has become a common concern, when smog and thick dusty layers in form of haze cover the skies for couple of weeks, this problem grown worse from last few years. There are great chances, with improved quality of public transportation, this could highly be expected to have a control over environmental pollution and people might face quite less health hazards.
Hassle Free Commute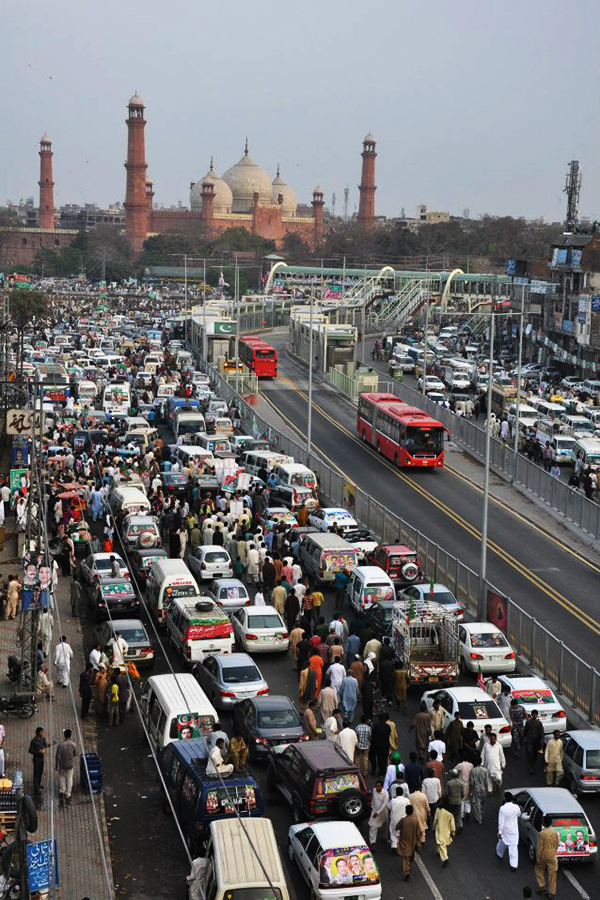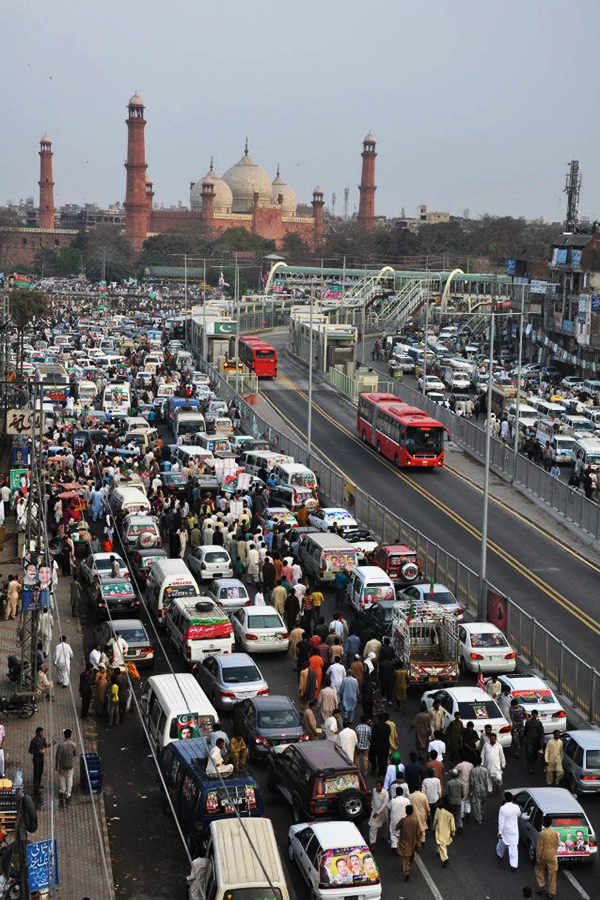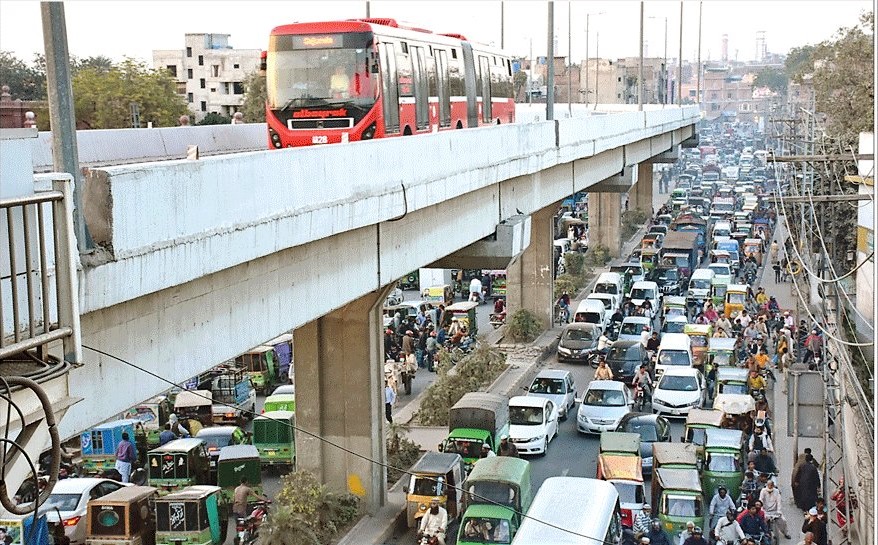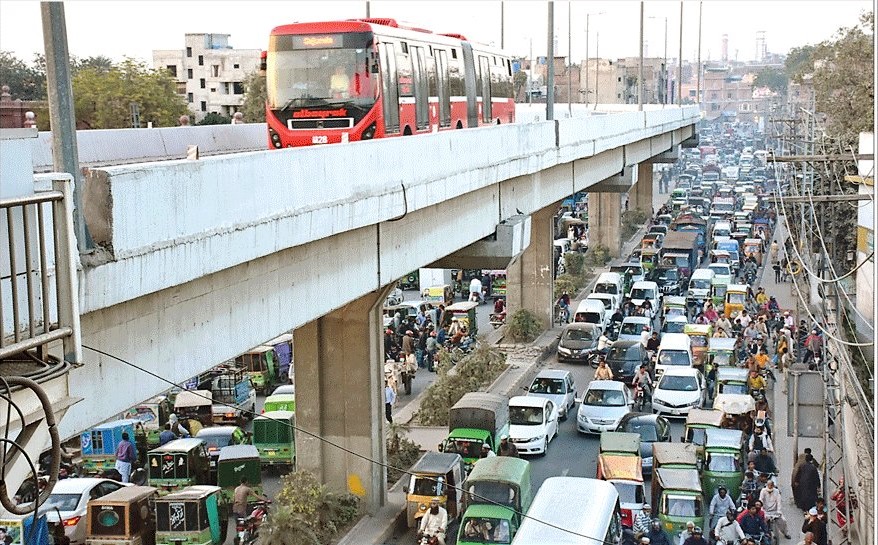 People could travel one end of the city to the other end, in least time and in economical way, since this trail covers most of the busiest and populated areas of the city including Laskshami Chowk, Chuburji, Railway road those are considered as downtown of the city, where people use to go for work on daily basis and Multan Road to Raiwind Road those are known as industrial hub not of Lahore but even of Punjab.
Control Over Traffic Mess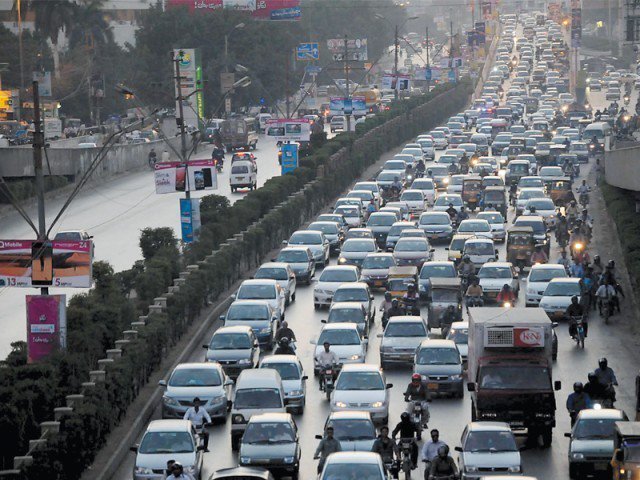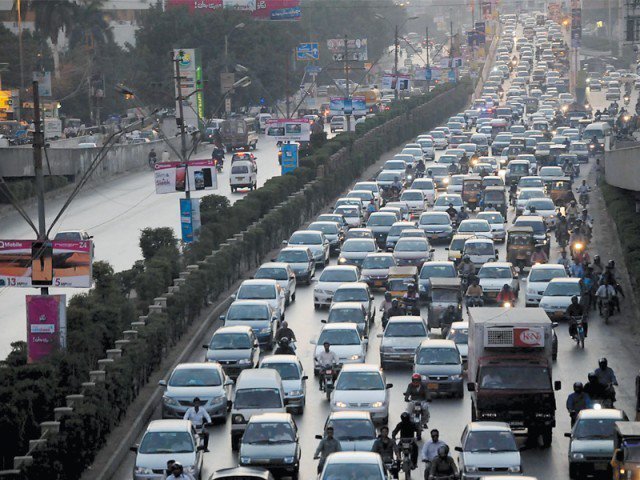 During the last decade, Lahore observed a significant growth in its population while the number of daily visitors has also increased bringing more vehicles on the roads.  Lahore's traffic mess is becoming a challenge for the authorities to deal with every passing day. The traffic situation gets worse during peak hours, there commuters are in rush and they pay no any heed to traffic rules. Any emergency situation contributes to this craziness while making all efforts ineffective. Though various underpasses, flyovers, better u-turns system have introduced but still it seems difficult to keep the traffic flow smooth in the city. Here city's ever increasing demand to smooth traffic flow would be answered enough by this intercity train project.
Need of Growing Metropolis
With very passing day Lahore is getting hugely populous, there were the days when this culturally known city was confined in walls and there life was beaming in the narrow winding streets. As time flies, Lahore emerged as a great megalopolis. During the last decade, Lahore observed a significant growth in its population while the number of daily visitors has also increased bringing more vehicles on the roads, which is clearly not so good situation with customary transportation. This extreme traffic congestion not letting you reaches your destination on time.
Huge loss of Natural Environment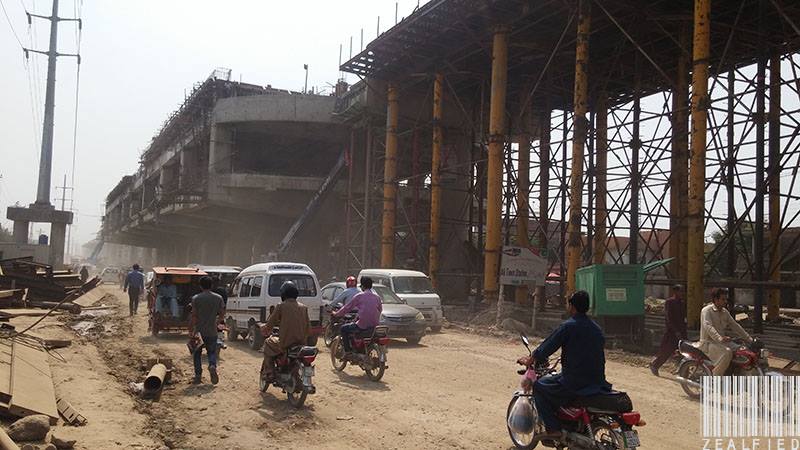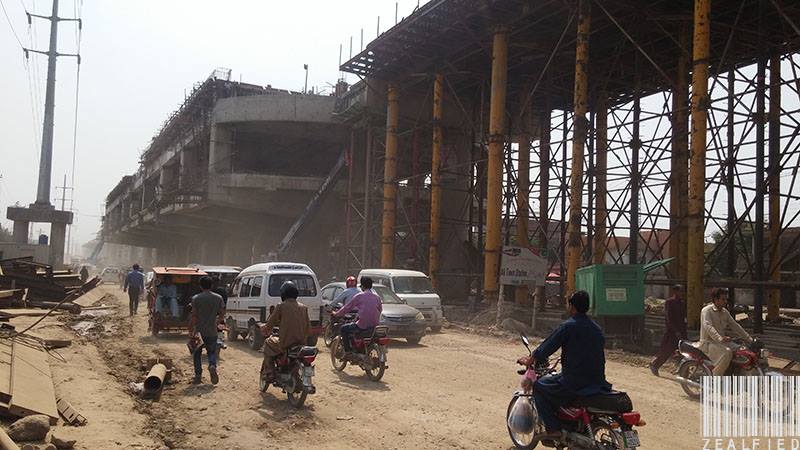 A natural existing balance between flora, wildlife, soil, and other natural resources lost their balance by massive construction everywhere around. When we excessively substitute the natural resources and greenery with the jungle of concrete then you can't say it any sustainable development.
Least Managed Construction Process
In the absence of well managed construction process traffic jam is witnessed on the major roads of the city, in mornings, when people leave for offices, schools and colleges; in evenings when office and school crowd returns home. Every major road of the city presents a picture of huge mess.
Huge Construction Causing Serious Health Hazards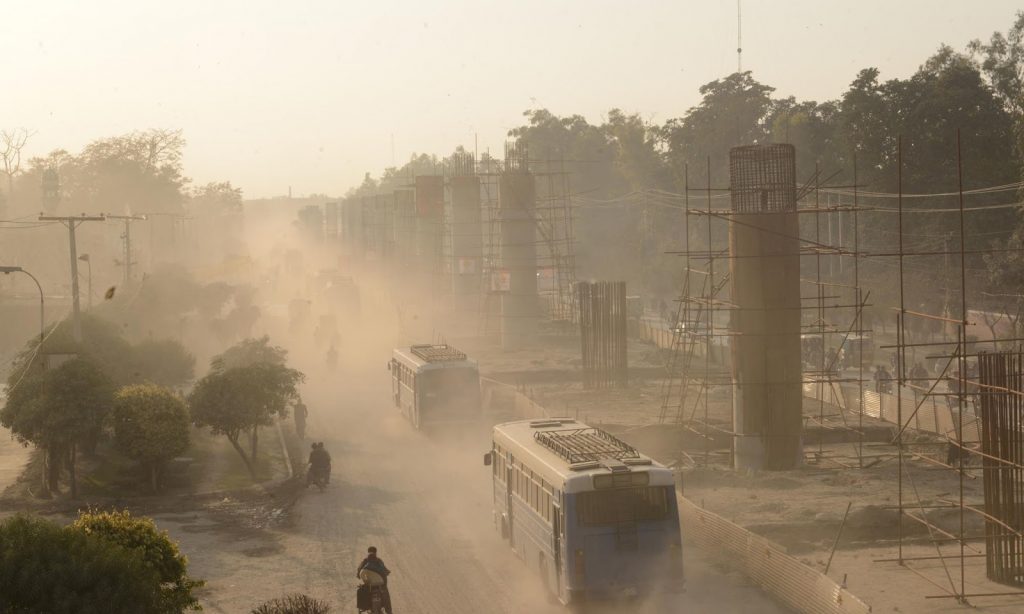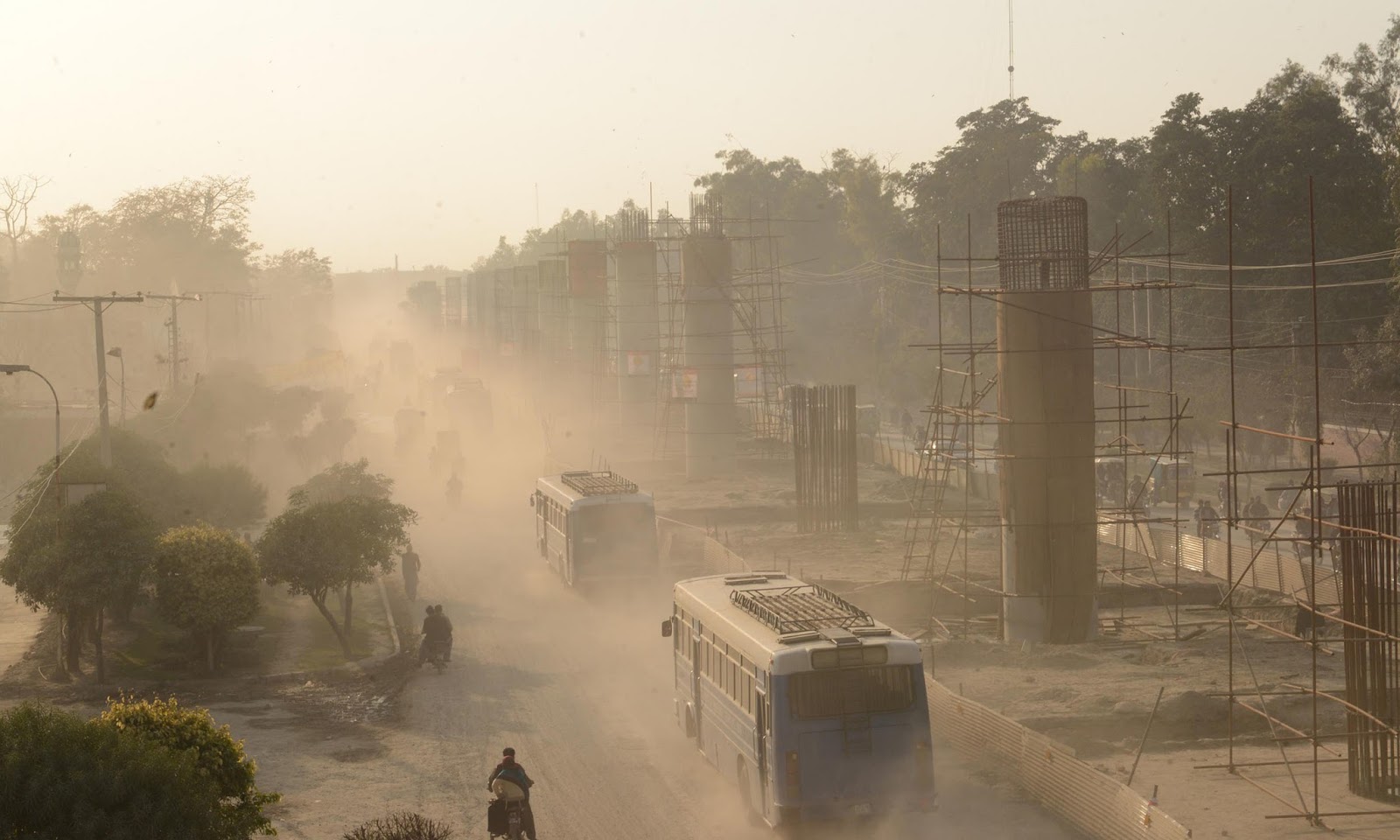 This mismanagement results couple of environmental issues like extreme dust and noise. This all leads to several health hazards. Consequently, citizens of Lahore are facing number of viral infections and contagious diseases have become so commonly frequent, these days.
Land Acquisition Issues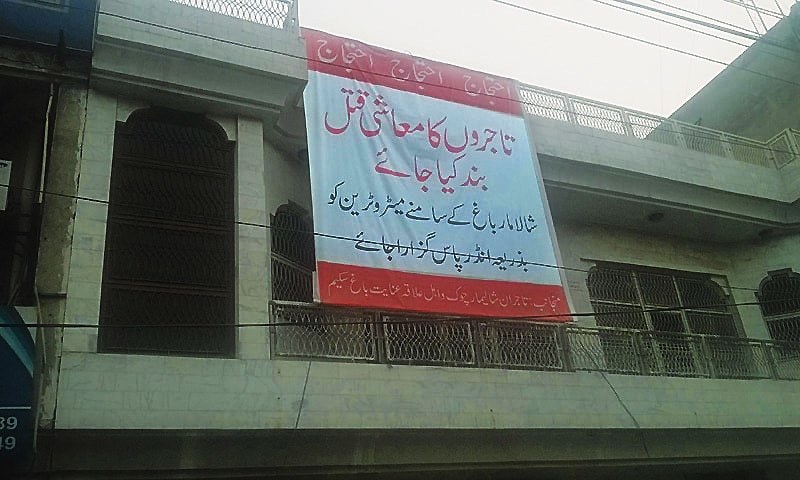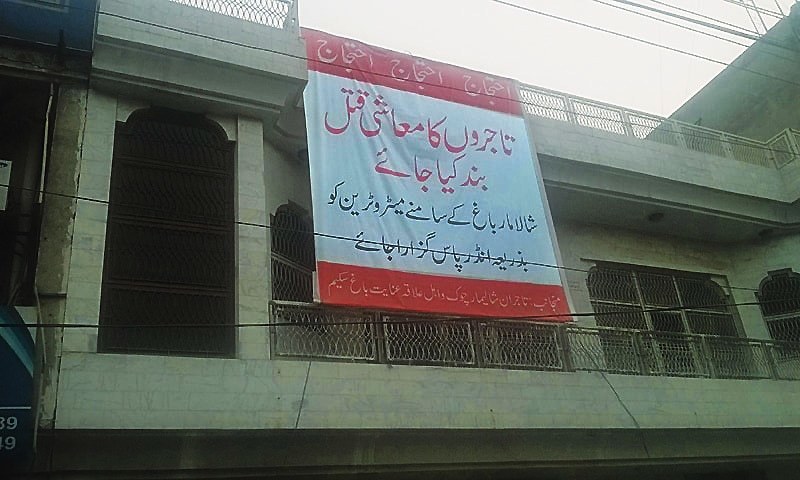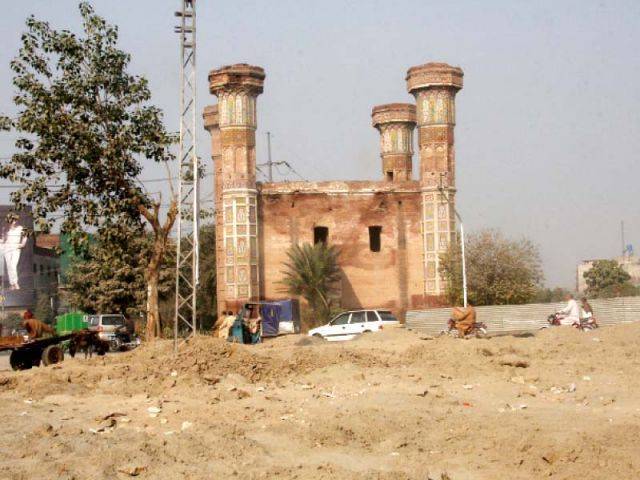 At the initial stage of this project, government had to face several issues including land acquisition disputes. Though much has solved but some people are still questioning on process of land procurement process and claiming not get treated fairly by the authorities.
More Construction More Confusion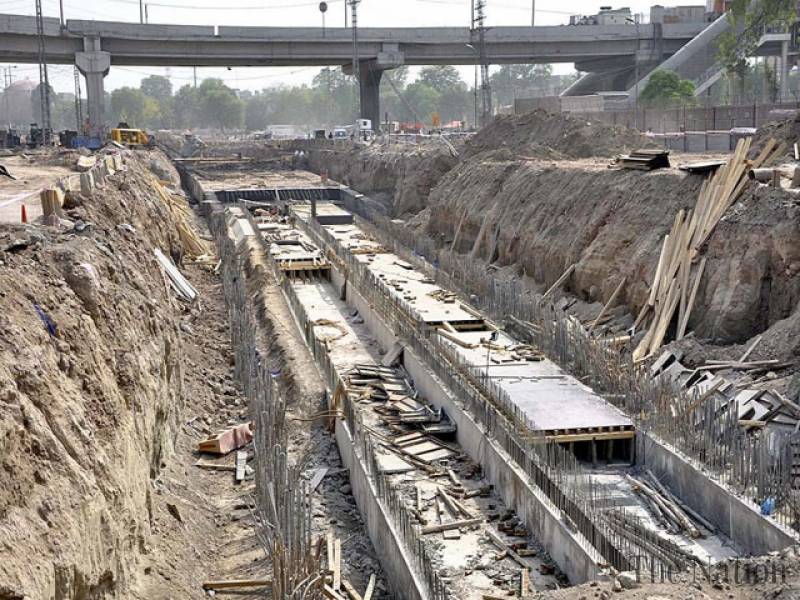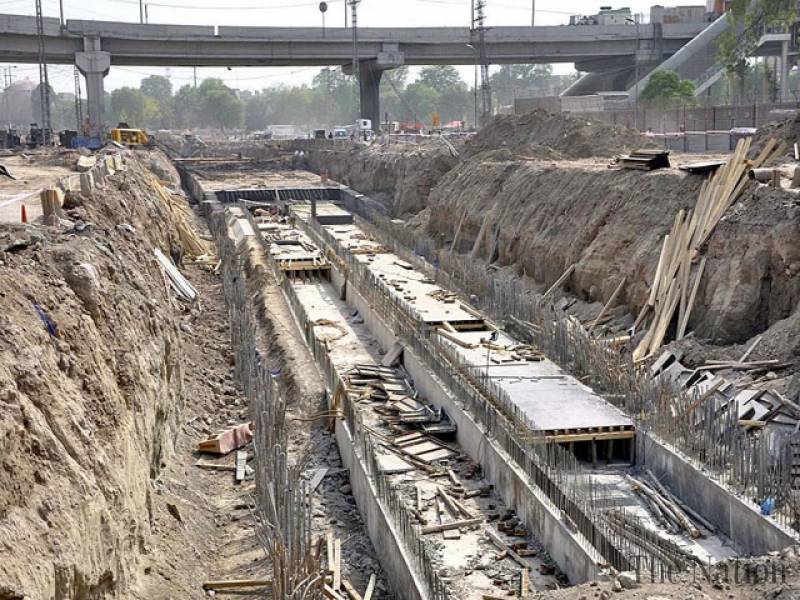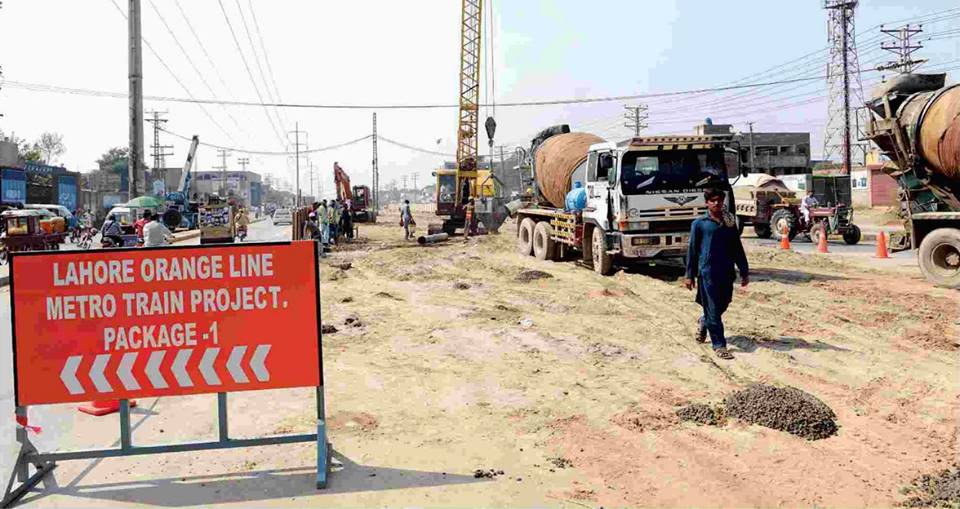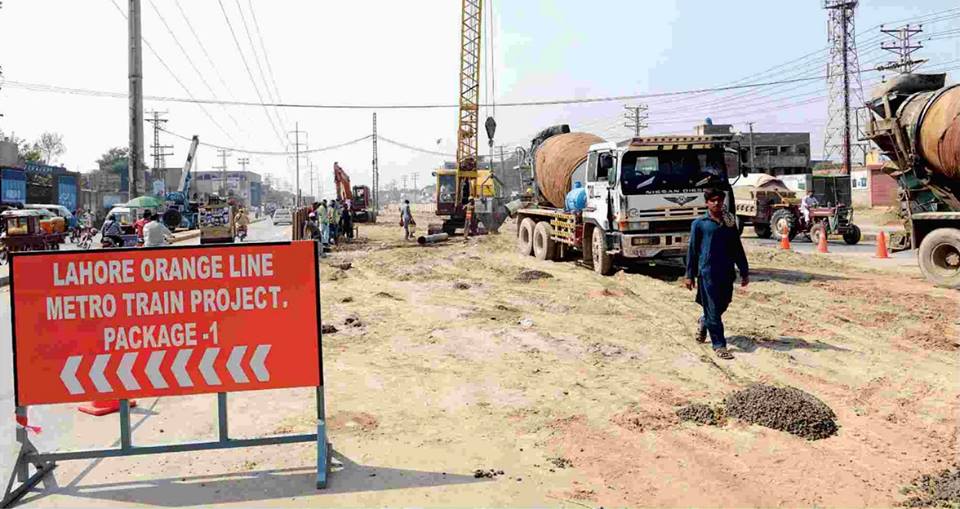 As Lahoris became use to seeing this construction, destruction and development process on every signal location on every second day. But they don't get used to with the picking directions to reach destination from one diversion to other. Since authorities miss the right mapping system and alternate routes alters while construction is going on. That results huge traffic choking even more underpass and bridges have constructed.
Somewhere meanwhile all the nepotisms and antagonism, the project is continue towards endpoint and expected to be completed by December 2017. Basically, the project is financed and developed by the Chinese Government as a part of the China–Pakistan Economic Corridor (CPEC) through funding of the Exim Bank of China. This project will likely be accommodating around 30,000 passengers per hour and 250,000 daily by 2 trains both up and down town, while making the commute entirely trouble-free.
Metro Train Stations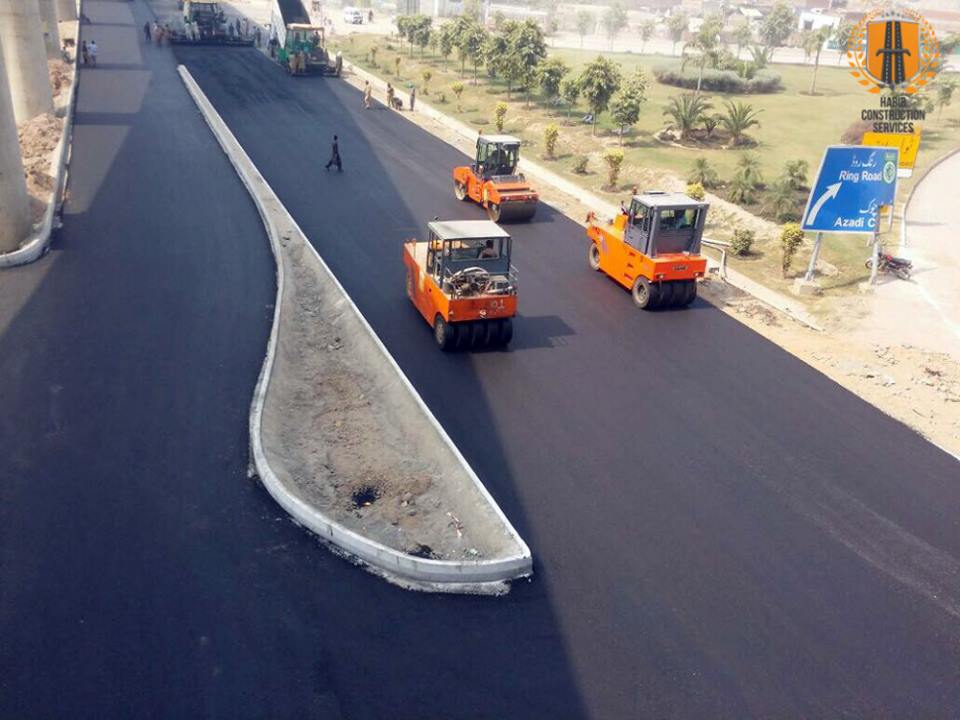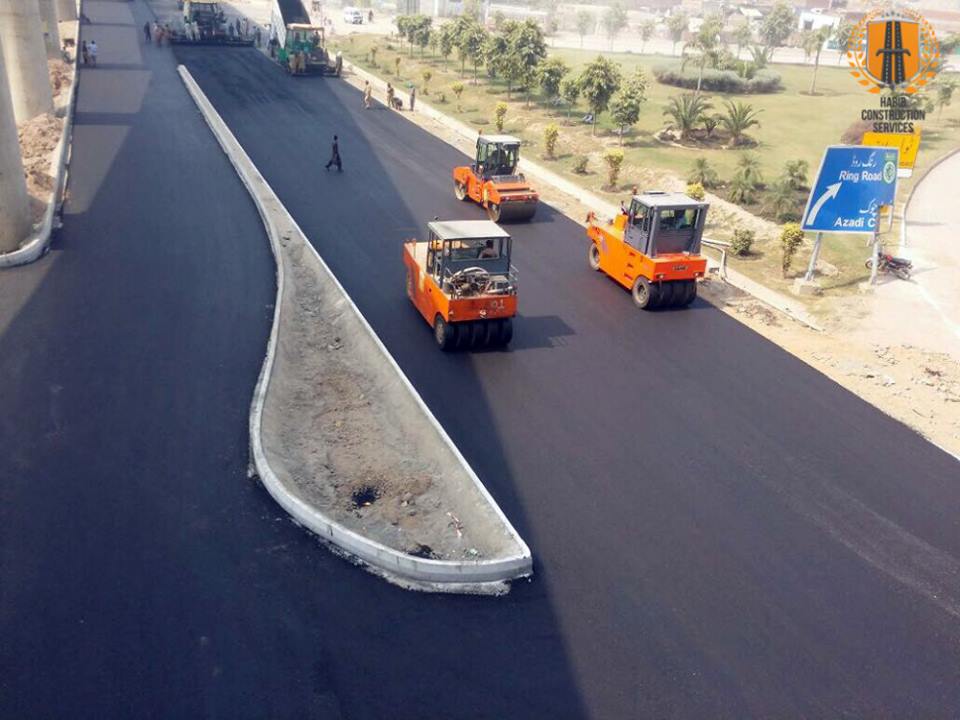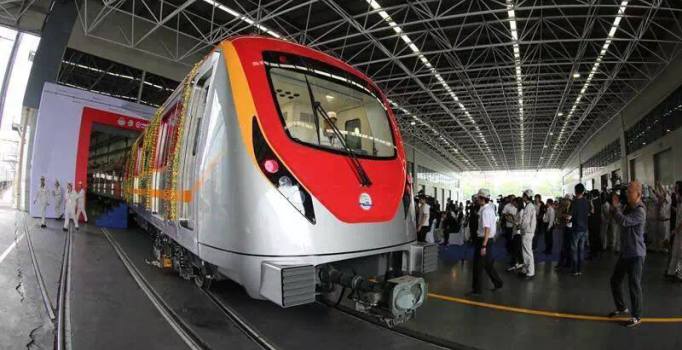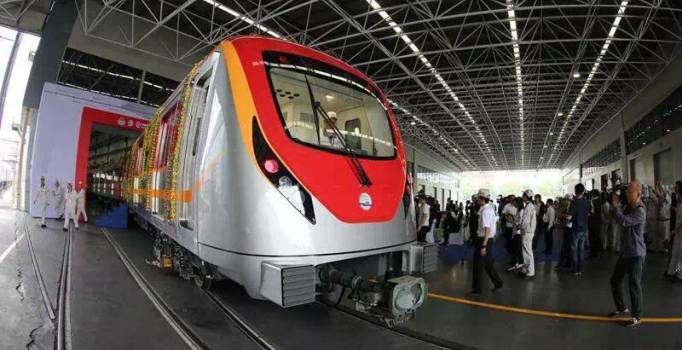 The Orange Line Metro will run on a 27.1-kilometer long track and covers its distance in 45 minutes. The project is preferably aimed to transfigure the way people travel in Lahore, and decrease the traffic congestion around the city and quite less local buses with honking horns on the roads. The planned route of this project from one end of the city to another is as follow: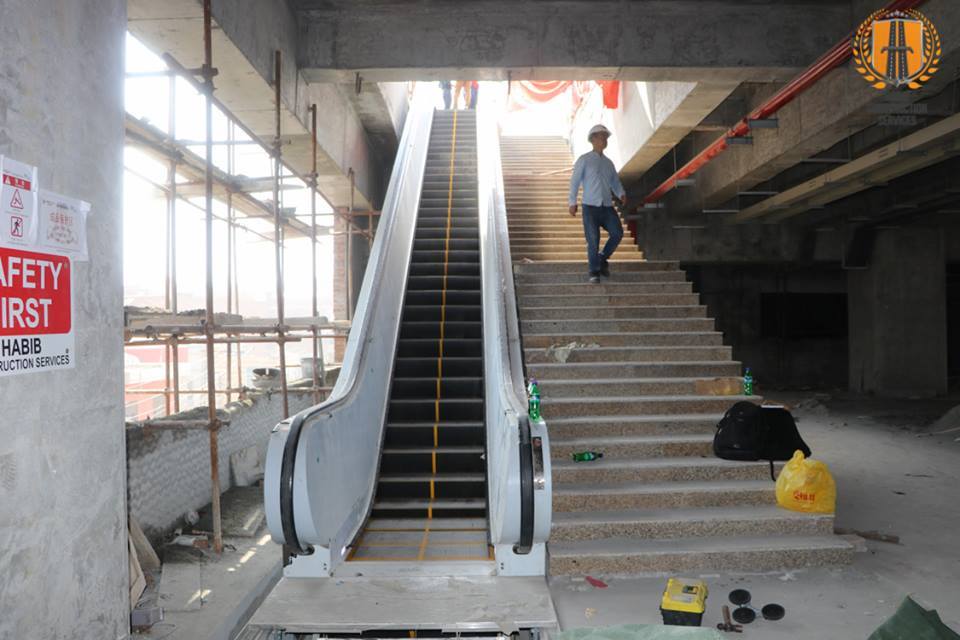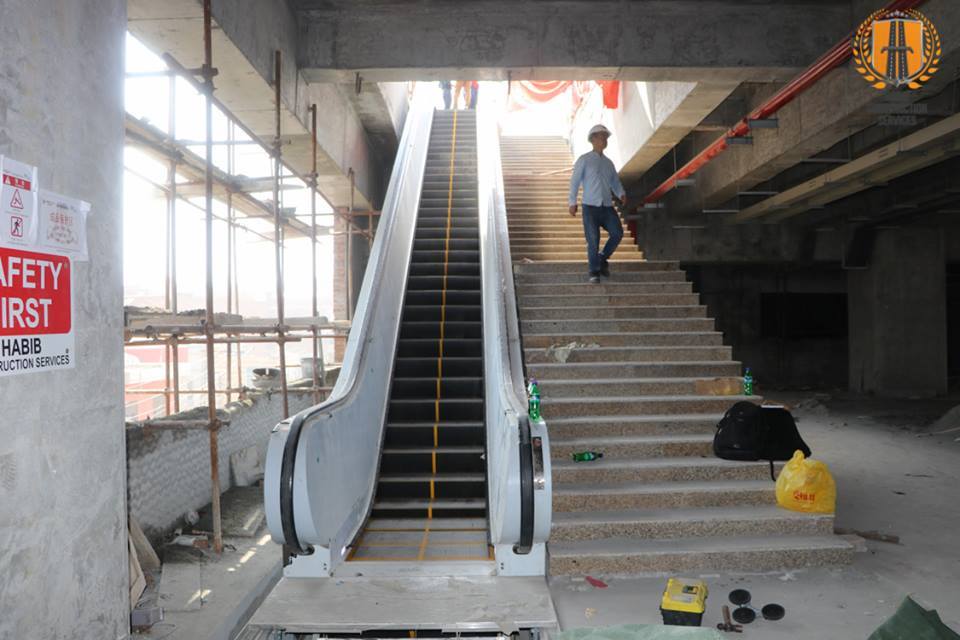 Ali Town
Thokar Niaz Baig to onwards Multan Road there it will continue moving through
Canal View Society
Wahdat Road
Awan Town
Sabzazar
Bnd Road
Samanabad
Gulshan-e-Ravi
Chauborji
Lake Road
Lakshami
Railway Station
Sultanpura
Baghbanpura
Shalimar Gardens
Pakistan Mint
Islam Park
Salamatpura
Dera Gujran
We're hoping this project would help to fulfill the crazy demand of transportation in this growing metropolis and will become a source of providing people an easy and smooth traveling around the city.