The Shahi Hamam which is an important landmark of 'Old Lahore' is located right inside Delhi Gate. It has a small gate as its entrance on the left side, right after you're inside Delhi Gate, in the Shahi Guzargah. Commonly known as Shahi Hamam was built by Wazir Khan during the times of Mughal Emperor Shah Jehan by the Governor of Lahore, Sheikh Ilmuddin Ansari, in 1634. It was meant for Jahangir's consort. The Shahi Hamam, as it is commonly referred to, was probably used by royal travelers to bath and freshen up before walking to the Wazir Khan Mosque for their prayers.
"The Shahi Hammam or also known as the Wazir Khan Hammam, is the only public hammam (a place for bathing or refreshment) of the Mughal period in Lahore."
"Norway has co-funded the restoration of this historic hamam together with WCLA. The actual works were completed by AKCSP in close cooperation with WCLA. The total cost of the restoration is around 70 million PKR (4,8 million NOK)"
The Shahi Hamam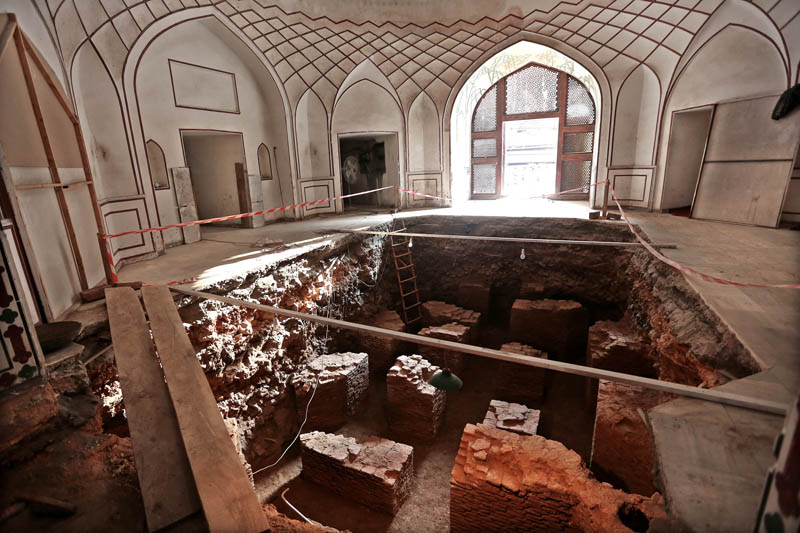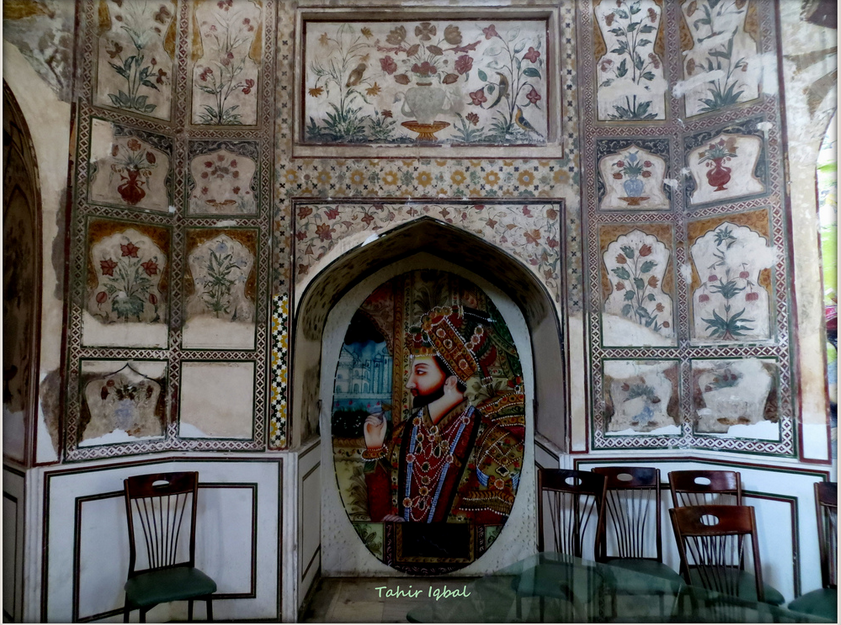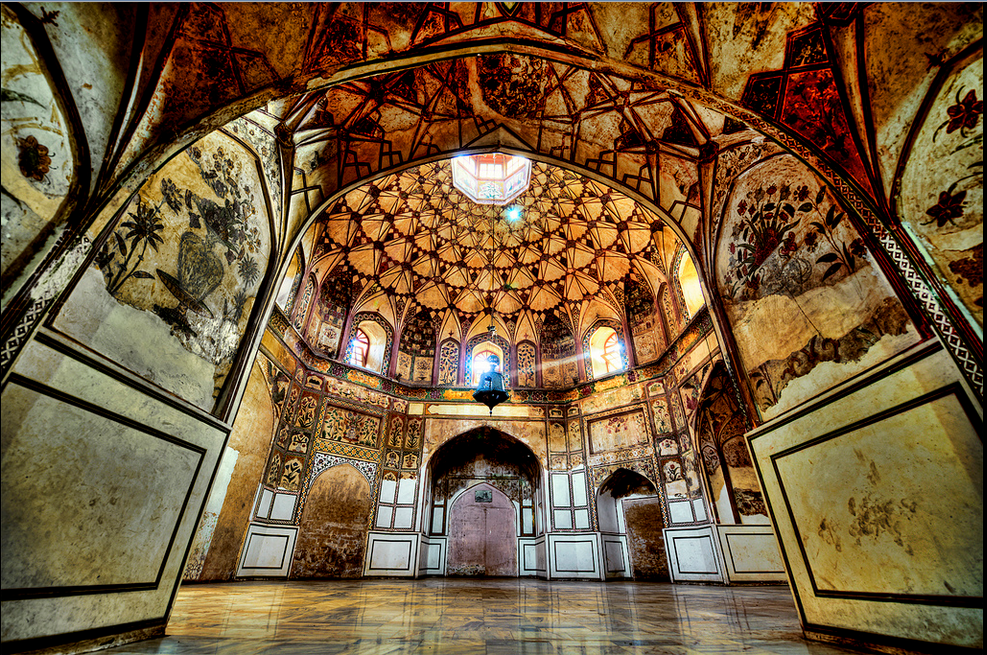 Architecture
The single-storey structure is spread over 1,110 square feet and was built using brick tiles and limestone cement. It contains the world's largest Mughal fresco painting. The building is a combination of Turkish and Persian style. It reminds one of the traditional Persian hamams which are still vogue in Iran.This building with beautiful paintings has three types of bathing facilities such as cold, hot and steam bath. The Hamam had 21 rooms, eight with marble pools were used for fresh water baths, other eight were for hot water baths, while five rooms were steam baths which were built on the style of Turkish baths. There were special rooms where the bathers would lavish themselves and servants would scrub and oil them to enhance their beauty. On one side the water would pass through a series of revolving brass pipes, under which log fires would heat them. A portion of the water also flowed towards another sets of brass pipes, under which fires would convert them into steam.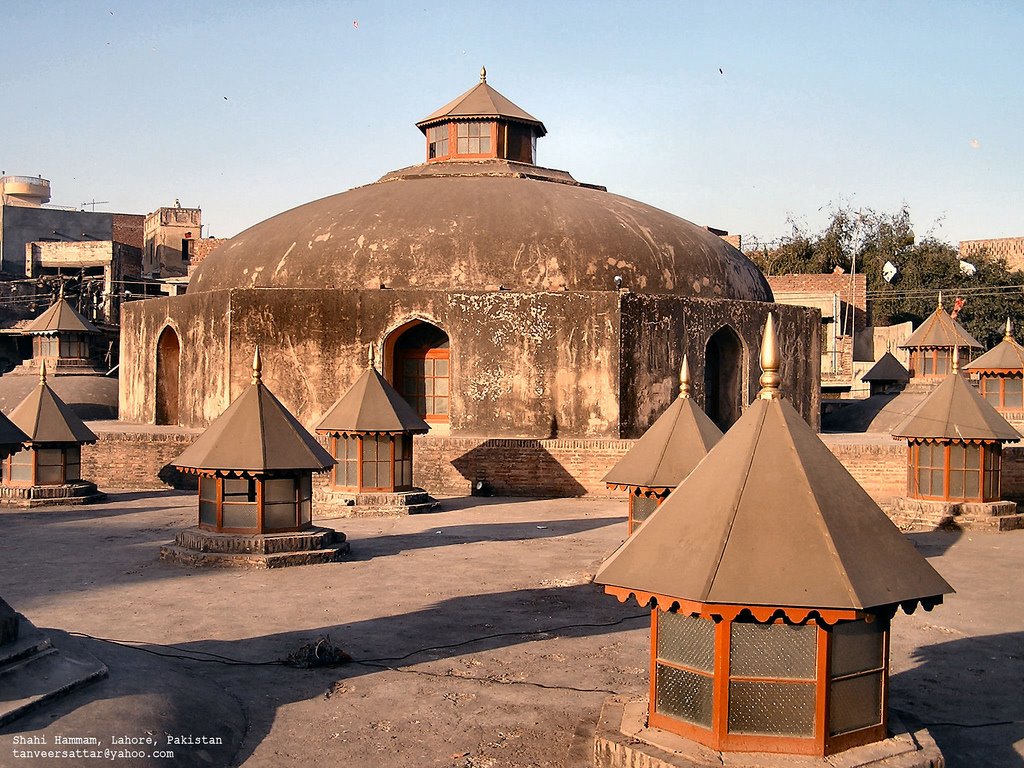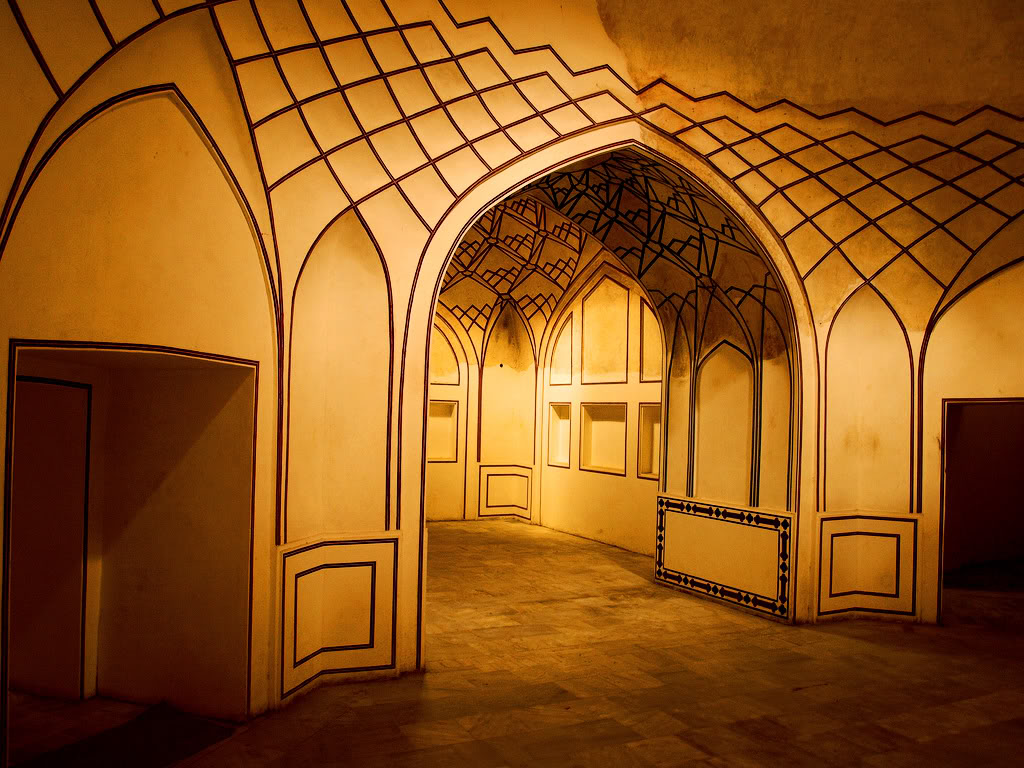 The Hamam had a special 'female sections' which also had similar facilities, managed by special female staff. The heating chambers and the water pumping section were destroyed in the initial days of Sikh rule. The British did not bother much to redeem them. Instead, they fitted in the bathing and swimming pools to convert them into living quarters.  The Hamam was neglected and left to be ruined after the fall of the Mughal Empire.
In the initial rule of Nawaz Sharif year 1991, an attempt was made to restore the Hamam, but the damage had been so extensive, that unless a massive investment was made, there seemed no hope of it being restored. Since then many plans were prepared to restore Shahi Hamam. Much of Shahi Hamam's exterior had been encroached upon. Many damages had been made to the interior such as the floor of Shahi Hamam had been repaired many times in an effort to equalize it with the outer side due to which original floor and fountains were buried beneath. Moreover the seepage had caused disaster to the walls and fresco work on the walls.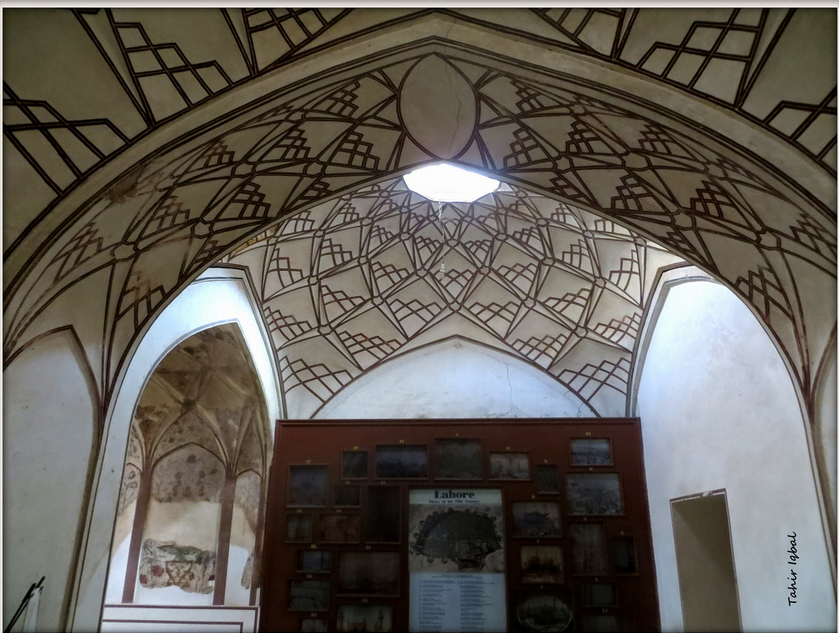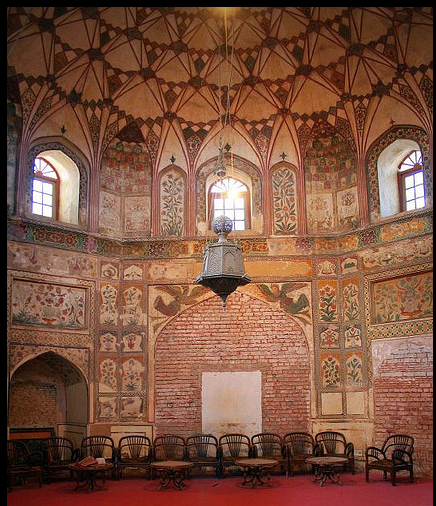 WCLA , as per the resettlement action plan , has taken a bold step to remove all the encroachments made around Shahi Hamam. Documentation of Shahi Hamam is in Progress while the following is in the future plan:
To repair the decayed parts of northern and western sides of Shahi Hamam with standard size bricks.

Repair work of Western parapet and its pointing.

Repair work of three northern cells of Shahi Hamam and digging out the original floor.
Reference:
You can discover more historical and interesting places of Lahore city on Locally Lahore. Locally Lahore is a must have App, which allows you to explore Lahore and it covers up all point of interest. It gives you information about latest events and happenings in Lahore.
Download Locally Lahore Android & iPhone App. Join locally lahore on G+ and Facebook to get in touch with the latest information and events of Lahore. Find out more information of Locally Lahore App on www.locallylahore.com