The University of Lahore or famously known as UOL has gained a lot of attention in recent years. With promising future and world-class education system, the University of Lahore brings students multiple fields to opt from.
The authenticity of this institute got its ground strong when in 2012, Higher Education Commission of Pakistan awarded it with the category of W4. UOL had a rough start, but with time UOL did not just prove its worth in Pakistan but also at international levels.

THE KNOWLEDGE FACTORY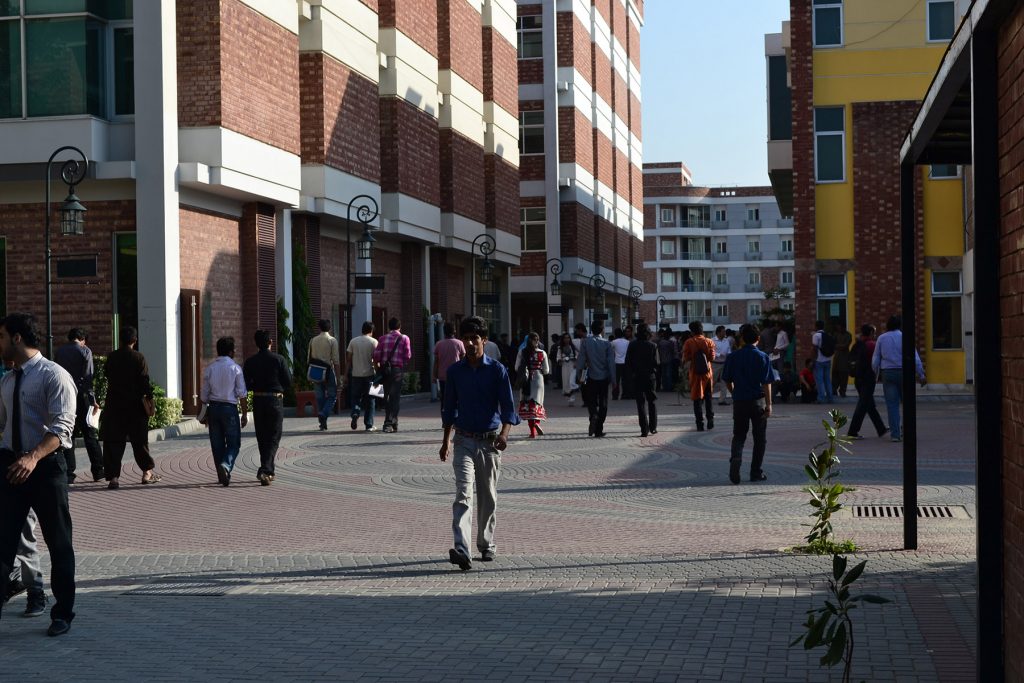 State of the art building, huge field campus are and departmental division are the edge points that make University of Lahore one of the best build institutes. UOL comprises of about more than 7 campuses across Pakistan and more than 35000 students seated within them. Offering specialized education in numerous fields such as; Arts, Science, Social Sciences, Literature, Film, Engineering, Medical and many others.
With over 200+ degree programs, almost 1535 faculty staff and round about 40 departments, the University of Lahore is booming with success through the sky. School of Creative Arts is one of the biggest achievements. Under this program, students get an opportunity to express and develop their media and graphics skills. This program enables students to experience real-world television, journalism, and film and media production knowledge. Though this was a game-changing and risky investment, the management did not compromise on anything.
UOL offers its students with special discounts and scholarships so that no one is left underprivileged just because of financial setbacks. If a student is truly dedicated and eager to learn, then the University of Lahore management body goes beyond its limit to help him/her out with fee structures.
GOVERNMENT ENDORSEMENTS
The secret of University of Lahore's high class education system is not only the selection of its faculty members, rather strong support from the Government education bodies. Such as
Pakistan Medical and Dental Council (PM&DC)
Higher Education Commission of Pakistan
Pakistan Engineering Council
Pharmacy Council of Pakistan
National Computing Education Accreditation Council (NCEAC)
National Business Education Accreditation Council (NBEAC)
Pakistan Bar Council
Pakistan Nursing Council
INTERNATIONAL ENDORSEMENTS
Constant struggle and hard work of UOL management body, made their vision of international recognitions come true. UOL has truly devoted its assets for the development and betterment of its student body.
The University of Lahore and below stated countries/institutes have signed MOU, to support the education system.
On April 24th, 2013 Higher Education Institute of Karwan signed their MOU.
On March 1st, 2013 Azerbaijan State Economic University signed their MOU.
On December 29th, 2011 The University of Mosul took part in signing of MOU
on 15th February 2011 Asian Institute of Radiological Sciences and Medical Imaging (AIRSMI)
Sudan University of Science & Technology
FIRAT University, HITIT University and Suleyman Sah University of Turkey
Islamic University in Uganda
The European University of Lefke, Northern Cyprus.
ADMISSIONS
A typical student can opt for any of the following offerings with respect to his/her previous educational background.
Short Courses
Undergraduate
Post Graduate
MPhil and PHD
International programs
University CLUBS AND SOCIETIES
The management of the University of Lahore believes that student need not only to excel in education rather in extra and co-curricular activities. The student needs a break from their hectic routine, and blending studies with activities is the best way to do so.
The management of University of Lahore challenges its student by stimulating a real time, real world experience for them through its clubs and societies. They believe that if the student does not implement what they have learned, then their education is not learning rather a waste of time.
These clubs and societies arrange many events throughout the year to keep the student bodies active and alive. The best part about these clubs and societies is that even though they are funded by the UOL management, they are run and government by students themselves.
CONTACT AND INFORMATION
To facilitate the students and youth of Pakistan, University of Lahore opens its doors twice a year. This means at parallel two academic years are being conducted with a gap of 6 months. Education is the most powerful weapon and none should be left without it.
For admission and other details, you can either visit the campus or get the UOL prospectus online. You can also try the following contact info:
1 – KM Defence Road, Lahore
+92 (0)42 111-865-865, +92 (0)42 35322501, +92 (0)42 35321761
info@uol.edu.pk
Gulberg III, Lahore
+92 (0)42 111-865-865
info@uol.edu.pk