Eid is a blissful festive celebration by Muslims all around the world. Eid Ul Adha is celebrated on 10th of Zil Hajj. Expect for Hajj, the most exciting preparation of Eid Ul Adha is the lots  of visits to "Bakar Mandi". Buying an animal for slaughter is just as confusing as any other shopping. There are multiple sellers, limitless price ranges and uncountable kinds of cows, sheep, goats, and camels.
Typically on a religious festive, buying new clothes and getting dolled up is a high priority. But on this Eid, the Bakra or Gaye is the most important thing. If your shopping wasn't given a priority do not be sad, the story is the same for everyone.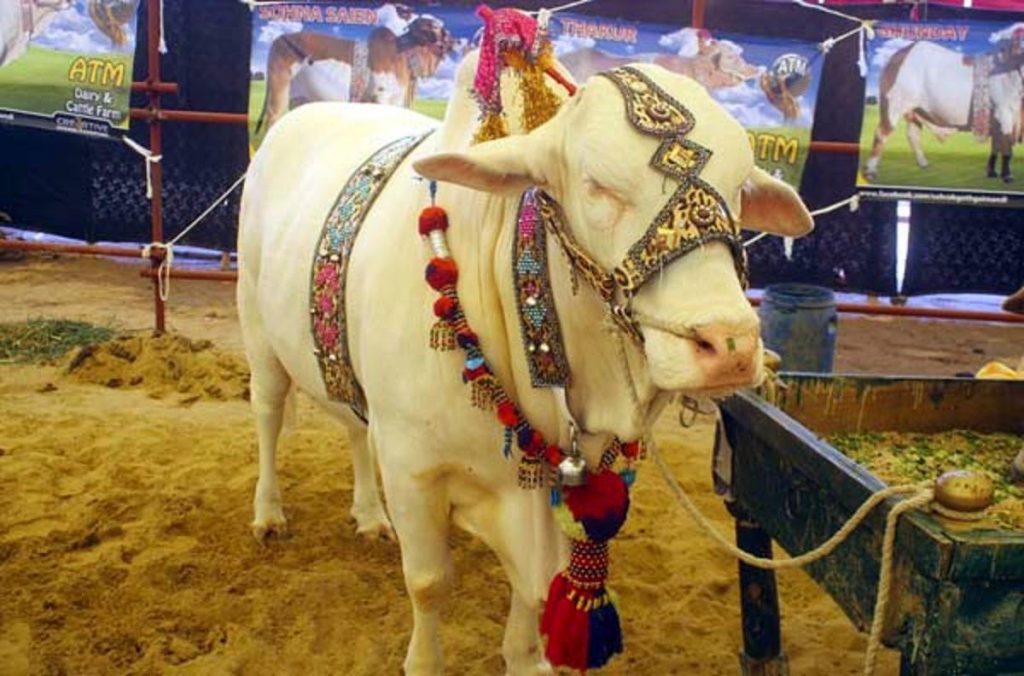 With time, the trends of Barak Mandi have evolved as well. In their own terms, they have introduced "Branded Bakaras" as well. Each seller tells you a full background story of his offering to justify the price of demand. Once you enter the mandi, it's a different world. You would get to see royal neck high animals who would be found lying on a comfortable bed with their swag on. Whereas, there are those with a "poor soul face" those are just dying to be bought out. Ironic it may seem but the animal and its master's attitude found be found in a sync.
Typical Bakra Eid arrives with a few traditional activities. To start with, the window shopping; each year families go for window shopping before they can put their figure on any final one. Once the selection and purchase have been made after hundreds of rounds, then comes the night roars. As everyone in the neighborhood has some kind of an animal, they all would sync up their cries and continues their cry session all night/day long.
During all this you get to experience, stinky poop filled streets, kids dancing around animals and different news how the animal got out of control.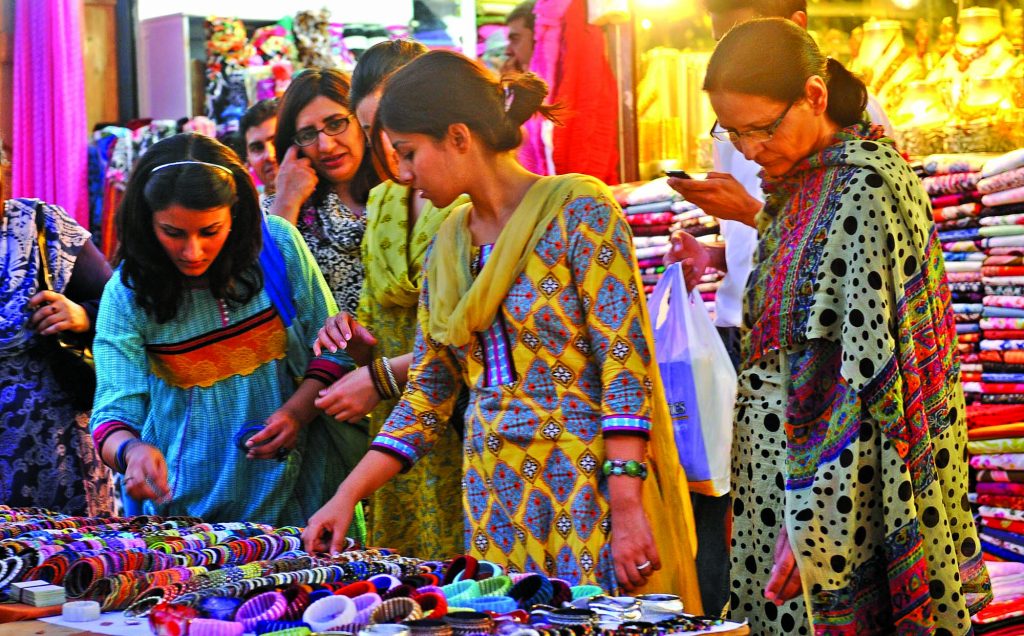 Finally, the Eid day is here! Streets filled with slaughter animal blood, the aroma of meat, blood and all the other things spread all over the areas.The exchange and distribution of meat among the poor take places. Where ever you go all you get to see is meat, dead animal parts and skin lying everywhere. The most VIP person on this day is the butcher, everyone wants him but is hard to find. Eid Special menu; all you can eat meat. Meat curry, meat rice, meat appetizer and so on. BBQs and lamb roast is the special item of the day, and if you are not a meat person its pure hell around you. This meat wave is at its peak for the three days of the Eid and then slowly it starts to calm down and we get back to our normal lives.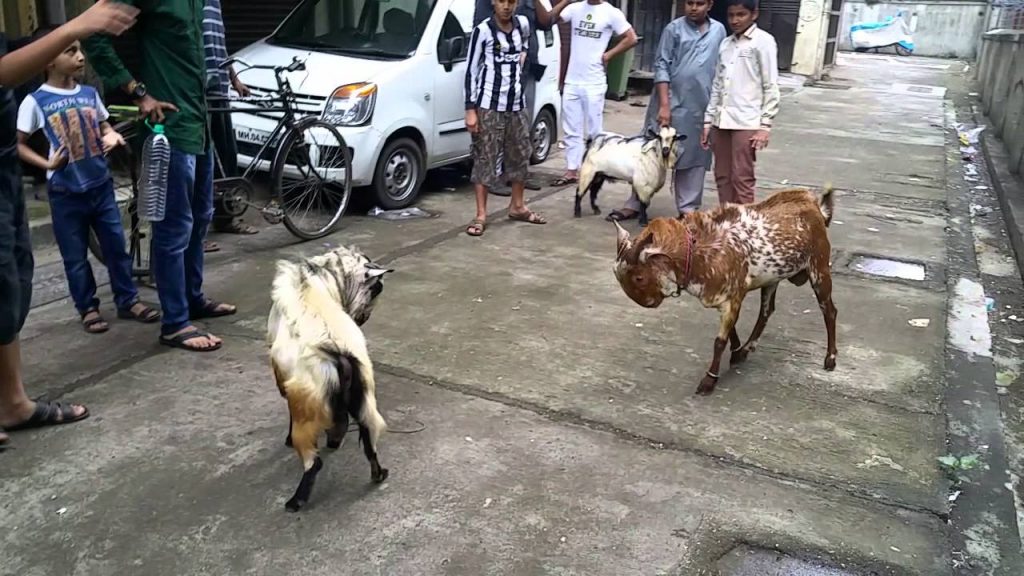 The aroma of Eid starts to fade away, the streets get cleaned up and the sun of normal days starts to shine again. Even though Eid has just passed away, but the plans for next year have already begun.