It's observed that a number of Chinese Restaurants have been launched in Lahore during past couple of years, which raised the competition across the city. Chinese restaurants in Lahore are offering you your favorite Chinese food with the tasty and fresh meal in the amazing and comfortable environment.
Dynasty Restaurant is the most admired Chinese Restaurant in Lahore located at Avari Hotel & offering truthfully authentic Chinese cuisine, prepared by compliant Chinese chefs. This is the decisive place for Chinese food lover. Get pleasure from authentic Chinese cuisine in a comfortable and relaxed dining environment at Dynasty Chinese Restaurant in Lahore. Dynasty Restaurant Menu & Deals Pakistan consists of 139 dishes including fresh seafood and vegetables and only the handpicked meats for food lovers. Chef Xing from Beijing would willingly arrange any type of Chinese entree not listed. Dynasty Chinese restaurant also provides a home and office catering service for at least amount of 20 guests, and will adapt make exclusive menus and deals for the entire event and every flavor, whether spicy Szechuan, or traditional Cantonese sweet and sour, or a blend of both.
China Town provides a variety of great environs under one roof. Whether it's a quick lunch, home delivery, take away, relax and dine-in, exclusive catering or hosting that special event at the restaurant. The oriental eatery launched in Lahore last year.
Located at Mian Mehmood Ali Kasuri road, Gulberg Lahore 
Beautiful setup of Chinese Interior
The interior of the restaurant is done by Lahore's famous architect Rashid Rasheed. High vaulted ceiling along with Japanese dining cabanas. "We wanted to give it a very modern fine dining look. When I walk into a restaurant anywhere in the world, the first thing that I look out for is how the interior is done. It was very important to me that this space impresses people when they walk in," says restaurant owner
Specialties
Szechuan Cuisine
The specialty of the restaurant is a Szechuan Cuisine. A type of cuisine first originated in southwestern Sichuan province of China. It has bold flavors of garlic and chilli pepper. You will also feel the unique taste of Szechuan pepper.
Mongolian Fire Pot
Another specialty of the restaurant is Mongolian Fire Pot; popularly known as Hot Pot. Prawns, chicken, glass noodles, squid, peanut sauce, and vegetables — all immersed equally. The Fire Pot Lounge is one of an interest as well which can be traveled to your house in case you want special preparations.
3. FAR EAST
A relatively new restaurant which started off with a celebrity launch, including the actor Moammar Rana in its inauguration. Far East has a lot of catching up to do with its fierce competition and rarely offers anything truly unique. The appetizers are fairly satisfactory and the Chow Ming is good while the chicken dishes may pass off as average. Original Chinese and Thai Cuisine in Town. It is one of the superb places to dine out in Lahore. If you are looking for best of the best Chinese then do try the Far East.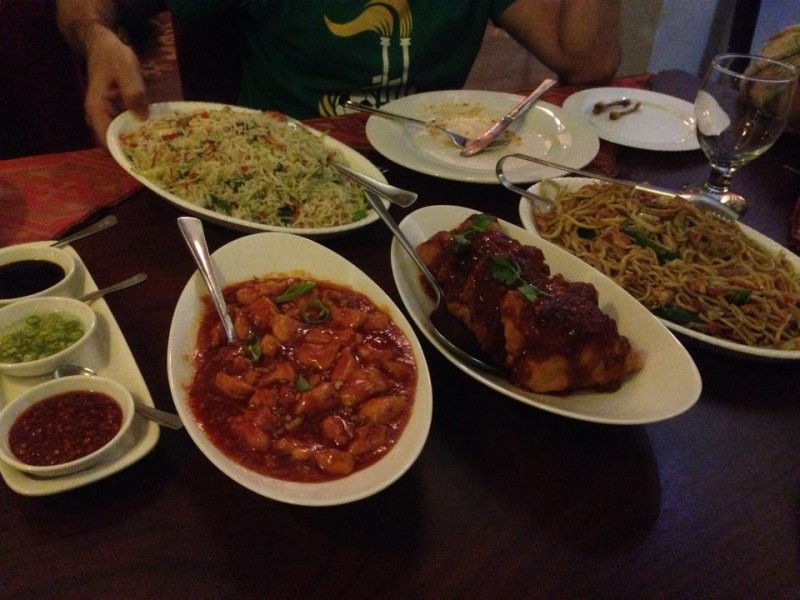 Heng Chang is a recently opened Chinese cuisine at Mehmood Ali Qasoori Road. This road is becoming popular for quality restaurants and shopping malls. Hen Chang is adjacent to The Bar.B.Q Tonight. The reception area is smartly organized to give a wide look. There are some separate dining rooms, a lobby and cabins. Cabins are in smoking area and instead of chairs are equipped with sofas which are rather more comfortable. The environment is very cool and clean. Service is very quick and you may get your food within 10 minutes. Food quality is excellent and taste is unique. Standard Chinese Rice with Manchurian and Chawmin with Black Pepper Chicken Gravy have very different taste than the traditions ones.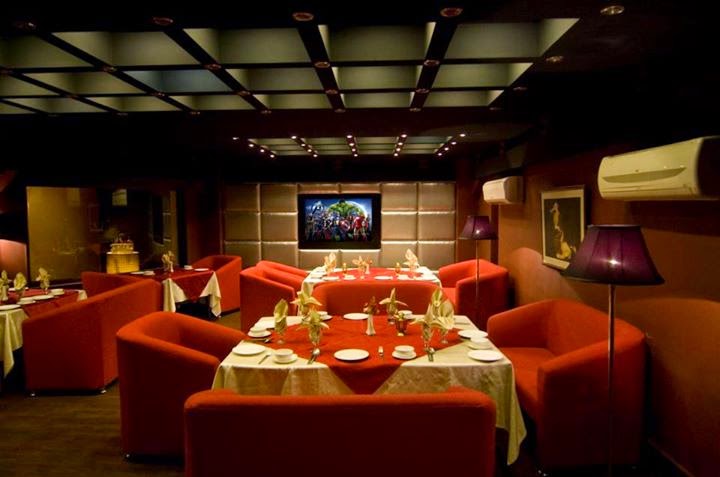 Sichuan is a famous Chinese restaurant in Lahore situated on main Zahoor Elahi Road near Ufone Head Office. It's well-known for its high quality and famous Chinese dishes. Sichuan is always having a great crowd at their restaurant. Sichuan offers delicious Chinese food at reasonable price. People who love to eat Chinese food must visit this restaurant with your families. Sichuan is well-known for its high quality and famous Chinese dishes. Sichuan is always having a great crowd at their restaurant. Sichuan offers delicious Chinese food at reasonable price. People who love to eat Chinese food must visit this restaurant with your families.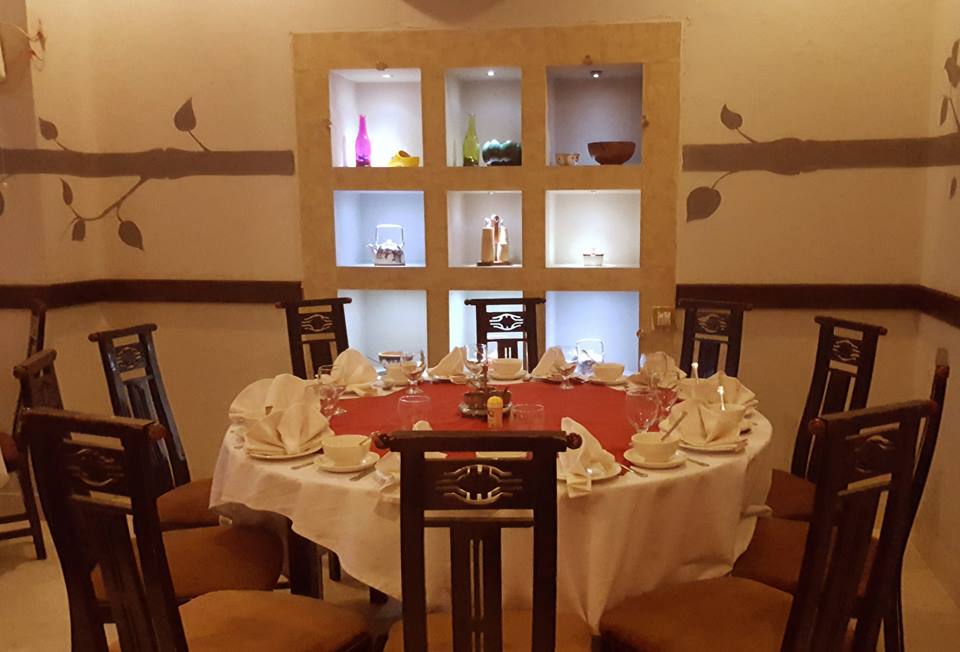 Tai pan is located at Pearl continental hotel. Soups and appetizers are the delicious way to start at Tai pan. It is the hearty meals that earn the Taipan its lofty reputation among the loyal following. Desserts hold up their end of the bargain, especially the zesty and vibrant chocolate cake. Dine in the splendor of South East Asia. Fun, fresh and surprisingly affordable, Taipan, with its exciting and enticing open show kitchen, bridges the gap between fast food and fine South East Asian dining. The delectable menu features all the region's favorites complemented with authentic ethnic drinks, juices and desserts.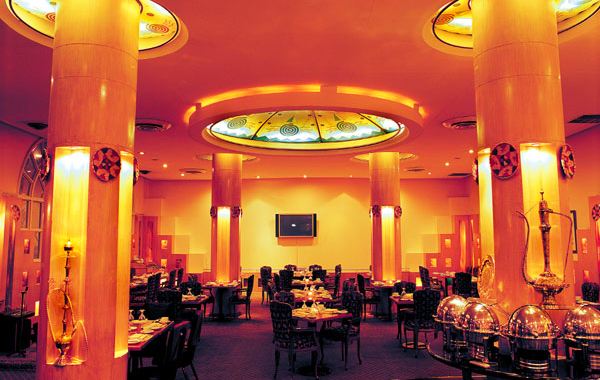 YEN HUI is one of the restaurants which have established a strong foothold among other top Chinese eating out places in Lahore. YEN HUI is located in the heart of the city in 26-C-3, M.M. Alam Road, Gulberg III, Lahore, Pakistan, and considered a top Chinese restaurant with respect to its friendly environment and quality services. Its food is tasty, soups are great, and people consider it good in quality as well as the quantity of food, which is better than many Chinese cuisines in Lahore.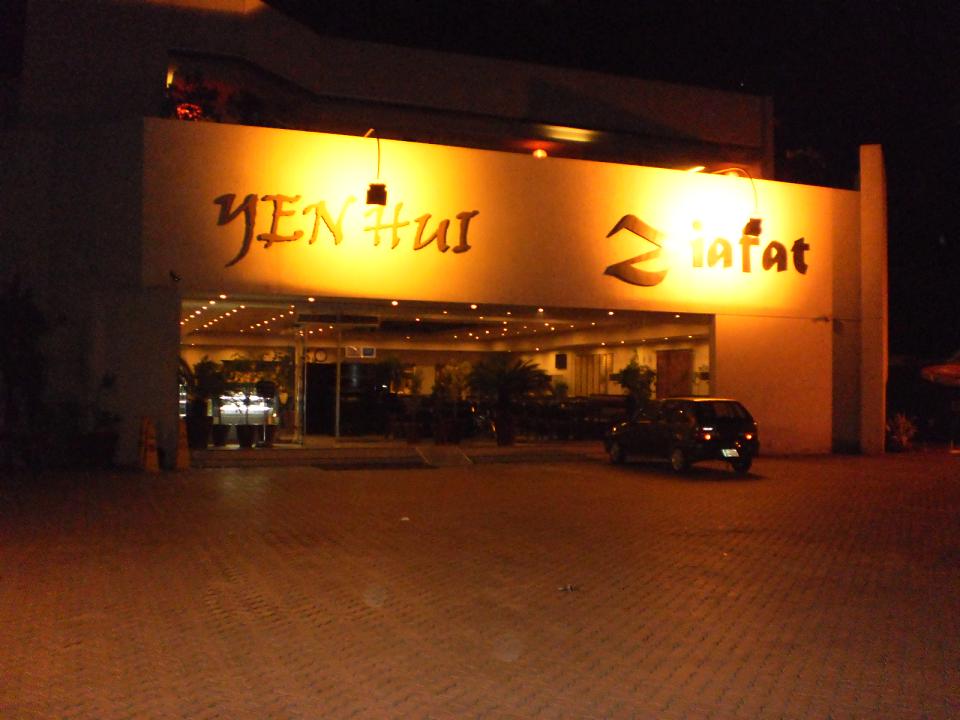 Being one of Lahore's better Chinese restaurants, YEN HUI Lahore is furnished with the extravagant sitting; its menu contains the best cuisines around the world. Located on M M Alam road, Yen Hui is considered by many a decent dining experience. A Fusion of Chinese & Thai tastes in one Bowl of Chicken Thai Soup. A mouth watering treat by Yen Hui.
Yum restaurant is a Chinese restaurant emerging chain which started off first in Gulberg and now in DHA Lahore. Yum offers finest dining class of its own. It is an 'A' rated elite Chinese restaurant with delectable taste and the good variety of cuisine.The decor is cozy & cordial. The service is superb.Chinese cuisine has been very favorite amongst the Lahoris from the last more than 50 years. The first Chinese restaurant was opened on The Mall in the 1960s.. Later the Gulberg area in Lahore saw the mushrooming of Chinese restaurants.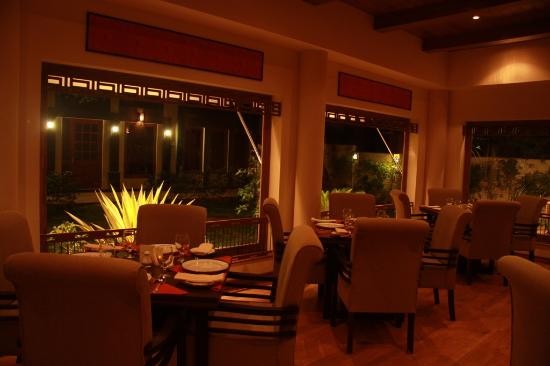 Yum Chinese restaurant has set outstanding standards for maintaining food quality and services. The guests have rated Yum restaurant as "Excellent" in food, services and refreshing atmosphere and also the world chef's association of Pakistan and COTM has awarded for the best year 2009/2010. Yum Chinese Restaurant also launches a new modern style "English Tea House". You may enjoy here a delicious taste of Bakery Items, Pizzas, Pastas, Salads, Ice-Cream, desserts, Tea & Coffee and much more. So let's come towards Yum Chinese & Thai Restaurant Lahore and enjoy the scrumptious taste of foods from the special menu with some exclusive deals and offers.
Xiwang has got to be one of the best continental and Chinese restaurants in Lahore! Its prices are affordable and they offer a large variety of hygienic and tasty food! Highly recommended for anyone who enjoys a good traditional Chinese meal in generous portions, but in particular, their fish is a must try. This was one of the most well cooked and tasty fish dishes . Other than that the Thai Clear Soup, Margherita and Drum Sticks are absolute winners. After the successful venture in Gulberg, Lahore's favorite Chinese and Thai Restaurant has opened its newest branch in DHA, Phase II. With a more eclectic interior and the same loved taste, Yum is on its way to making its mark in the defense community.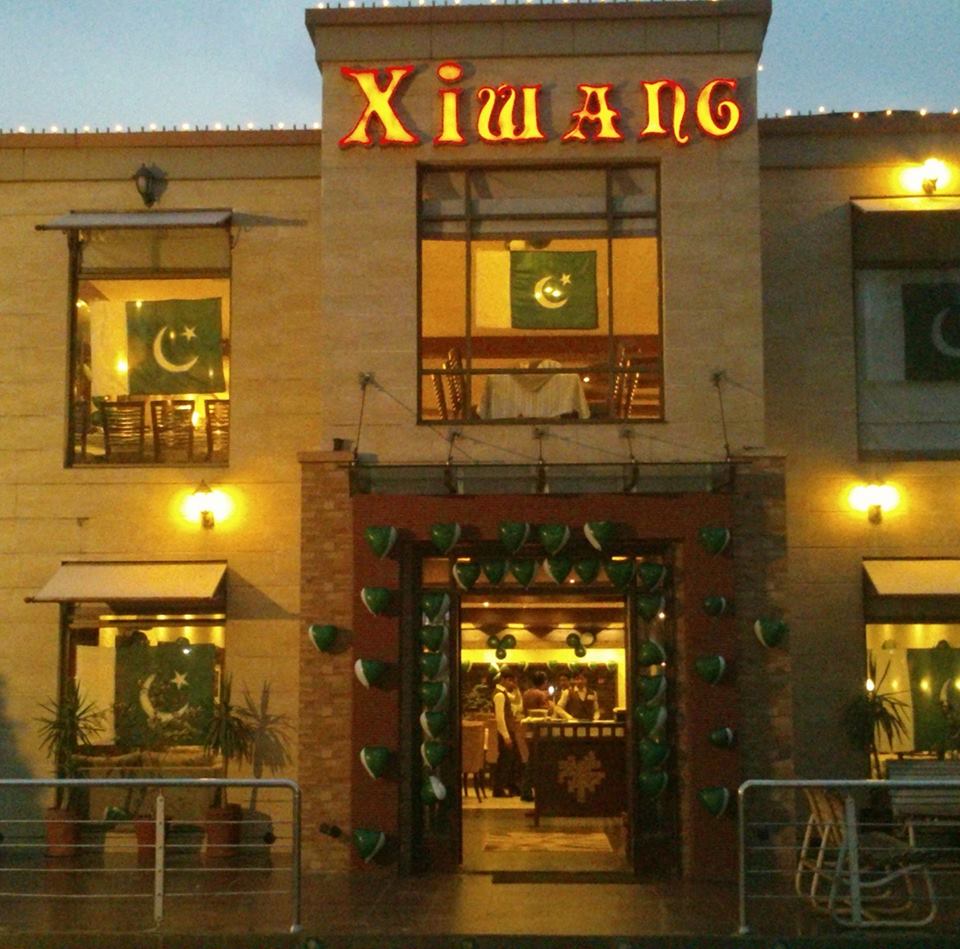 Chinese and Thai food lovers of Lahore are finicky to choose a place for eating out experience. Among a number of restaurants serving Chinese & Thai food, Palillos has been successfully able to make its place as a famous eatery within a year. The restaurant is located at M.M-Alam Road, opposite to Bata store near Mini market. While crossing the M.M-Alam Road, the Chinese style architecture of Palillos defiantly fascinate the eyes oriental epicures. Palillos not only serves its regular menu but also has buffet, hi-tea and happy hours deals as well.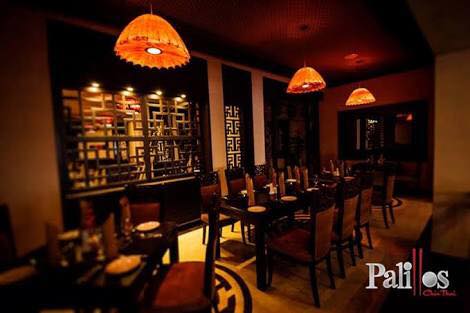 We decided to experience its buffet as per time and hunger needs. The double story restaurant is not only spacious but its interior is extravagantly elegant and opulent as well. The warm welcome by the staff is enough to ensure their training of the Chinese hospitability.The aseptically pleasing color combination of the walnut brown woodwork with off-white walls and crimson red globes has been decorated on Chinese interior. The menu display for the buffet, gave us a little satisfaction about the cost which we had to pay before leaving the restaurant. The presence of two kinds of soups was the first step to ensuring about quantity and quality of Palillos menu.
Find out and locate more Chinese Restaurants
You can find more nearby Chinese Restaurants in Lahore and other food places on Locally Lahore Apps. Locally Lahore is a must have App, which allows you to explore Lahore and it covers up your all point of interest. It gives you information about latest events and happenings in Lahore.
Download Locally Lahore Android & iPhone App. Join locally Lahore on G+ and Facebook to get in touch with the latest information and events of Lahore.
Find out more information of Locally Lahore App on www.locallylahore.com