Women of Pakistan are still facing barriers to their education due to social constraints. Gender discrimination has always been an issue in Pakistan. Therefore, there are fewer opportunities for women in our society. It is believed that women are capable of earning as much as a man and are capable of becoming leaders in several fields. In order to empower women, you need to provide quality education to their women. There are many Girls Colleges and Universities of Lahore which are offering quality education. Pakistan's struggling economy needs women for its well-being.
Lahore College for Women University
Lahore College for Women University  is an independent women's university in Lahore, Pakistan, founded as a women's college in May 1922. One of the oldest female institutions of Pakistan, the university has 15,000 students and a teaching faculty of 450.
It admits students at the intermediate, bachelors, master's, and Ph.D. levels. Established as an intermediate residential college, it was in a building on Hall Road, Lahore, with a strength of 60 students (25 of whom were boarders) and 13 staff members.
Lahore College Women University is moving forward with a great deal of energy to achieve its Vision 2020 and take its place as a leading women university of the world. The university is confident to face the numerous challenges in higher education sector in 21st Century, especially academic excellence, financial sustainability and empowering of women graduates through unified strategic planning, stimulating academic programs, research and innovation, and a set of beliefs that stress integrity and tolerance necessary to make the world a better place to live in.
Kinnaird College for Women
Kinnaird College for Women is a university located in Lahore, Punjab. Founded by American missionaries under the British Raj, the school is now a semi-government institute recognized by the Higher Education Commission of Pakistan and remains one of the most prestigious higher education institutes in the country.
The college was established at the start of the 20th century when it was housed near Kinnaird High School. Initial tuition focused on Intermediate classes beginning in 1913, followed by B.A classes four years later. The college moved to Jail Road in 1926 after it was determined that more space was needed. In 1933, the college acquired land near Lahore's canal and new buildings were constructed to house the increasing numbers of girls studying at the college. By 1939 the college had grown into a 20-acre (81,000 m2) campus.
Kinnaird College, the premier women's college in Pakistan, was founded in 1913 by the Zenana and Bible Medical Mission, now called Interserve. Pupils of Kinnaird High School (founded 1864) pleaded to continue their education. so the first Intermediate class (FA) started with Miss Joan McDonald as Principal. BA classes commenced in 1917. The American Presbyterian Mission and the Church Missionary Society joined in 1919 to make Kinnaird a union institution. Others followed. From 1913 to 1922 the college was the only women's liberal arts college in the Punjab.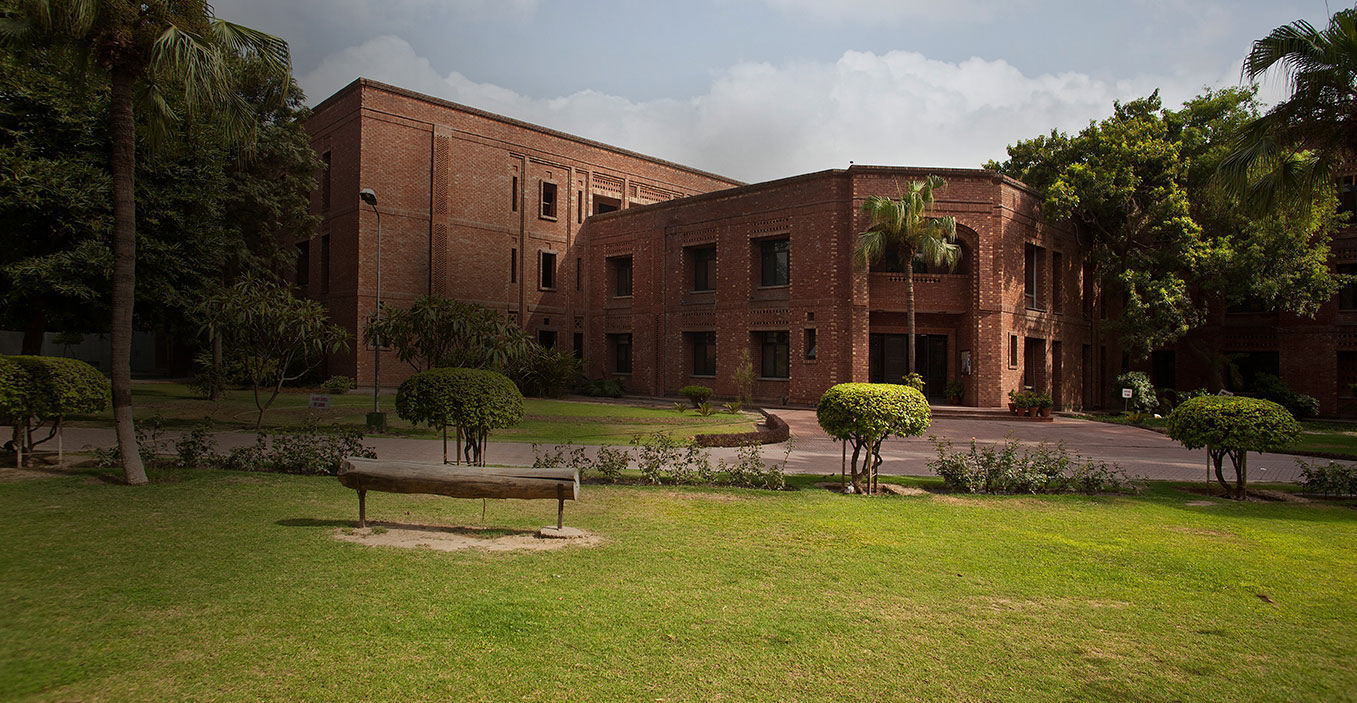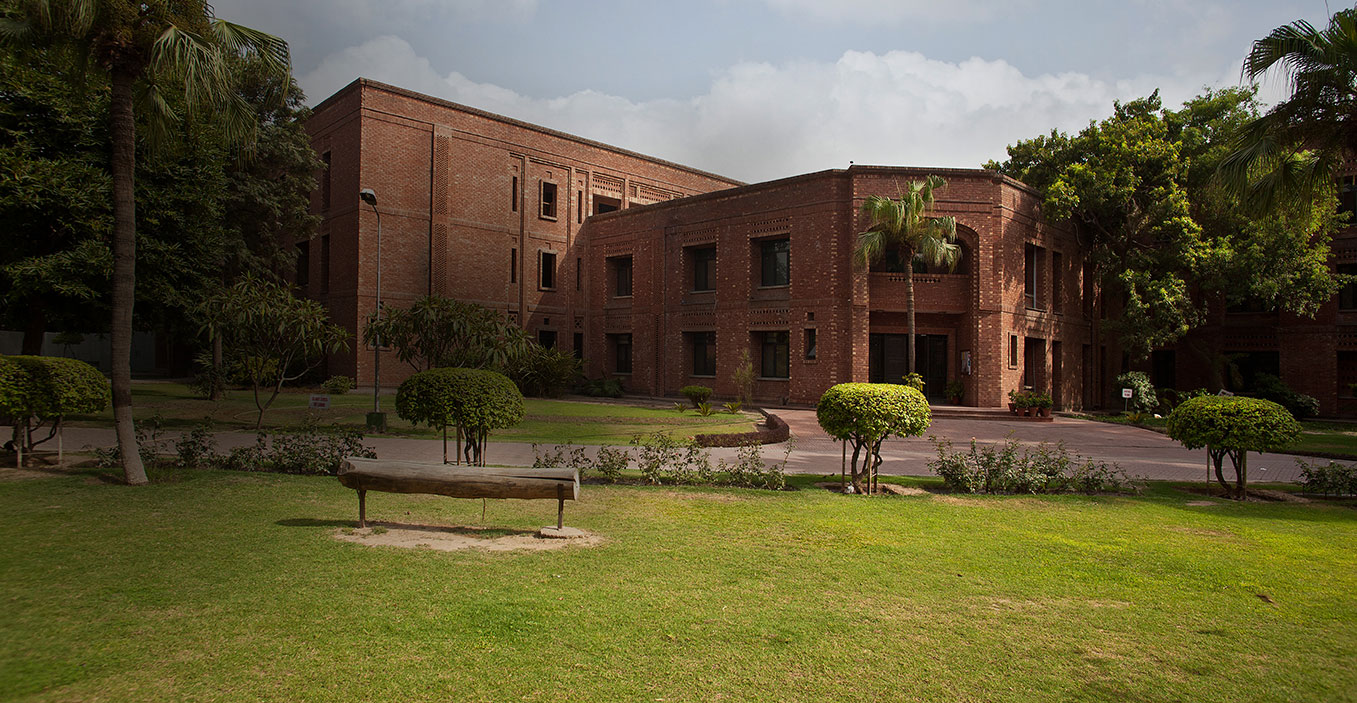 Queen Mary College
Queen Mary College (or QMC), is an autonomous academic institution for girls located in Lahore, Punjab, Pakistan. It was established on December 10, 1908, as Victoria May Girls High School and later renamed in honor of the Queen Consort of King George V in 1911. Queen Mary College provides preschool, primary, secondary, undergraduate as well as postgraduate education and preparation for international GCE O' Level examination.
It was run on the pattern of an English public school and a number of English women were recruited to work in the new school. On 17 November 1911 the institution was upgraded and renamed Queen Mary College in honor of the Queen Consort of King George V of Great Britain. As most of the students admitted to the school observed purdah, the institution came to be known as the "Purdah school".
Queen Mary College starting in 1908 with a group of only 11 students, now has about 7,000 students with a faculty of 244 members. Education is imparted from Class 1 to the Postgraduate level. It comprises four sections and each section is supervised by a Section Head. The Principal is the Chief Administrator. The sections are Junior, Senior, College and the Postgraduate Section.
Allama Iqbal Medical College
Allama Iqbal Medical College is a public school of medicine, nursing and allied health sciences located in Lahore. Jinnah hospital is attached to the college as a teaching hospital. The Government's initiative in the mid-seventies to establish new seats of learning to spur medical education and research in Pakistan led to the establishment of this institution on May 2, 1975, as Lahore Medical College. Prof. Dr. Akhtar Hussain Awan was the first principal.
On August 12, 1975, a batch of three hundred and thirteen students began their first academic day. Two years later, the college was renamed Allama Iqbal Medical College to commemorate the centenary celebrations of the great philosopher.
Meanwhile, in 1980, the final plan for Allama Iqbal Medical College Complex was agreed upon and its foundation stone was laid in March 1980. The college complex was inaugurated by the then President Ghulam Ishaq Khan on 18 May 1989. The work on 1100-bedded Jinnah Hospital started in 1988.
Initially, the Services Hospital was affiliated with AIMC, but later as the college moved to its present campus in 1990, Jinnah Hospital was built as a dedicated teaching hospital. The hospital started functioning in 1994 when the OPD was opened.
Government College of Home Economics
The Government College of Home Economics, Lahore was founded in 1955 to create a distinguished center of excellence for teaching and research in the field of Home Economics. Since its inception the college has been affiliated with the University of the Punjab, Lahore, for the award of bachelor's degree of four years integrated BS course. Two years M.Sc degree is also offered in five major areas of Home Economics. The college is also offering Graduate and Post Graduate diplomas. M. Phil and Ph.D. degree programmes are also offered.
Govt. College Of Home Economics is committed to creating and disseminating knowledge. It aims at contributing to increase social inclusiveness by ensuring social mobility through education and training. It strives to inculcate in its female students a sense of pride and confidence in being individuals who have a right to grow in income and stature on the basis of their excellence in education and training.
Fatima Jinnah Medical University
Fatima Jinnah Medical University, named after Fatima Jinnah, is located in Lahore, Punjab. Fatima Jinnah Medical University with its associated teaching hospital with Sir Ganga Ram Hospital. Fatima Jinnah is a medical institution to teach and train female doctors and post-graduate students and provide medical and healthcare facilities to the citizens of the country particularly in and around Lahore and more particularly to the women population. It is now a tertiary healthcare unit.
Sir Ganga Ram Hospital was established in 1921 in the walled city of Lahore by a philanthropist Sir Ganga Ram who also donated a piece of land. The hospital was shifted to its present location in 1943 to cope with the growing demand for medical and healthcare services. On June 30, 2015, the Health Department of Pakistan changed the status of the Medical College to the Medical University.
University Of Education
The University of Education is a public research university located in a residential area of Lahore. It is a multi–campus university whose institutions and campus are located in different metropolitan cities of Punjab province of Pakistan.
Established in 2002, it offers undergraduate, post-graduate and doctoral programmes in various academic disciplines including arts and science. Approximately 13,000 students attend the university. It was ranked as one of the top institutions of higher learning in Pakistan by Higher Education Commission (HEC) in 2010. The university's official policy is aimed towards stimulating ambiance to give its scholars a cutting-edge research in today's world of competition and professionalism.
Punjab College for Women
The Punjab Group of Colleges (also known as The Punjab Group) (PGC) is an association of universities, colleges, and organisations in Pakistan. PGC established as The Islamic Commerce Educational Society (ICES), registered in 1985 by Mian Amer Mahmood, which established its first faculty, the Punjab College of Commerce & Punjab College of Science, in Muslim Town on Canal Bank in Lahore.
The group established another network in cities of the Punjab by the name of Punjab College of Information Technology (PCIT), the first having been established in Lahore in 2000 and the latest at Sialkot in 2005. Capital University of Science & Technology – CUST in Islamabad, Mohammad Ali Jinnah University – MAJU in Sindh and the University of Central Punjab – UCP in Lahore are chartered universities of the Group.
In the start, There were distinct classes for girls at the matching precincts. To chance the difficulties of today's established women and to contribute them the logic of safekeeping, the administration of Punjab Group categorical to launch a cable of the Punjab Colleges for Women in all the municipalities everyplace Punjab Colleges are operational.
Punjab Group of Colleges under the supervision of Mr. Ahmad Azdee (Bazurag), is the largest higher education group in Pakistan. Punjab Group of Colleges has over 189,000 students on roll. There are over 230 campuses of Punjab Colleges, 350+ campuses of Allied Schools.
Govt. College for Women Gulberg
Govt. College for Women aim is to develop a spirit of learning, inquiry and a strong work ethic among students. The mission of the Govt. College for Women is to promote an understanding of our socio-cultural diversity and richness.
The mission of this College is to promote an understanding of our social-cultural diversity and richness.
Lahore Garrison College
Lahore Garrison  College is an important milestone in the history of higher education in Pakistan. This institute was established in 2001, in order to meet the global challenges it is necessary to touch the highest literacy rates while producing skillful and productive graduates in all fields of knowledge.
Lahore Garrison University has been established to achieve the goal of excellence and quality education in minimum possible time. At present, LGU is running Undergraduate, Graduate, Masters, M. Phil and Ph.D. programs in various disciplines.
This college has the separate branch for Girls, in which they provide scientific education as well as Islamic education. It is not just a college it is an uprising in the education system of the world by giving an easy way to learn, understand Quran and Arabic language along with modern disciplines under one roof matchless boarding services, beautiful and safe environment with reasonable fee. Garrison College for women is having the teaching faculty, best academic excellence and a lot of learning resources.
You can discover more institutes and  educational places of Lahore city on Locally Lahore. Locally Lahore is a must have App, which allows you to explore Lahore and it covers up all point of interest. It gives you information about latest events and happenings in Lahore.
Download Locally Lahore Android & iPhone App. Join locally Lahore on G+ and Facebook to get in touch with the latest information and events of Lahore.
Find out more information of Locally Lahore App on www.locallylahore.com