Lahore is widely famous for having best education system in Pakistan with literacy rate of 74 percent. Lahore city has largest number of educational institutes as any other country in the world. The school education plays an important role of an individual as school education is like base of a building.
1. Aitchison College
Aitchison College Lahore is an independent semi private college for boys. The college encircles up to date facilities with a good teaching faculty. Aitchison College pays special attention to sports and physical activities as they have one of the largest and best cricket grounds of Lahore. Also, brilliant player of hockey Qasim Zia and former Pakistani cricket captain Imran Khan are legends being produced by Aitchison College. Aaminah Haq, Fawad Afzal Khan, Meesha Shafi, Mehreen Raheel, Qasim Zia and Imran Khan are some of the notable names who studied at the college.
History:
Aitchison College is one of the inherited part of old Lahore as it was laid by Sir Ganga Ram in 1886 when only those can afford to study who have high social status. It has retained its tradition of providing academics, sports, co-curricular activities as a source to develop characters. Students who passed used to carry the heritage of firm character and intellect along.
It was founded with initial emphasis to educate only the sons of the elite of the province which has given way to a diversified curriculum, more suited to an egalitarian mix of pupils drawn from all parts of our country. Today, our 2,180 pupils are representative of all areas of Pakistan and truly reflective of the demographic mix of our nation.
Aitchison College
Location
Shahrah-e-Quaid-e-Azam Mall Road Lahore
Phone number 
92 (042) -111-363-063
Email 
info@aitchison.edu.pk
Website
http://www.aitchison.edu.pk/
2. Lahore Grammar School
Lahore Grammar School follows the private school system having branches in all the major cities of Pakistan like Lahore, Islamabad, Karachi, Sialkot, Gujranwala, Faisalabad, Multan, and Gujrat. Currently, it is delivering pre-school, primary and secondary school education.
Today, Lahore Grammar School provides education to both boys and girls till A' Level. It has extended its network to cater to the needs of the middle income group in its Landmark Schools. The LGS College for women offers a degree programme in arts and sciences as well as a bachelors in computers.
History:
The Lahore Grammar School was established in January 1979. The nationalization of educational institutions in 1972 had led to an alarming decline in the standards of instruction and facilities being provided in most schools and colleges.
In 1978 the Government announced that it would welcome initiatives in the educational sector. Taking advantage of this, a group of women from varied professional backgrounds, including education, and with the shared objective of contributing in this field, decided to set up a girls' school.
Lahore Grammar School
Location (Main branch)
55-Main Gulberg Lahore
Phone number
+92 42 35877853 ; +92 42 35712566
Email
info@lgs.edu.pk
Website
http://www.lgs.edu.pk/
3. Beaconhouse School System
The Beaconhouse group has over 195,000 full time students in nine countries and is possibly the largest school network of its kind in the world. The Beaconhouse of today is thus much more than just a stand-alone school. Through distinct and independent divisions in the UK, Malaysia, Indonesia, Thailand, Philippines, Oman, UAE, Pakistan and Bangladesh, it caters to the education and training
needs of a large and diverse group of individuals of varying ages, socio-economic backgrounds, and nationalities, with its activities also extending beyond education in some countries.
History:
Established in November 1975 as the Les Anges Montessori Academy with 19 toddlers, Beaconhouse has since grown into an international network of private schools, imparting distinctive and meaningful learning to students all the way from birth – through its partnership in Pakistan with Gymboree Play & Music – to post-graduation, through the Beaconhouse National University in Lahore.
Of these students, over 79,000 study at the group's flagship network, the Beaconhouse School System, while the remaining are largely enrolled at The Educators, a parallel school network operated by the group with over 107,000 students.
Beaconhouse has always laid tremendous emphasis on the development of human capital. From its initial association in the 1980s with The Moray House Institute of Education in Scotland to its more recent teaching training links with the University of Bradford and MARJON.
Beaconhouse School System
Location (Main branch)
10-11 Gurumangat Road, Gulberg III Lahore
Phone number
+92 42 111 232 266 ; +92 42 571 2027
Email
info@beaconhouse.net
Website
http://www.beaconhouse.edu.pk/
4. The City School
The City School is today one of the largest private school networks in Pakistan with branches in all the major cities across the country. It currently has 178 schools in 51 cities with over 60,000 students and 8000 employees.
Graduates from The City School secure positions in top universities worldwide. Students, according to Cambridge International Examinations annual results analysis, are amongst the highest achievers in their city, their country and, in some cases, in the world. The curriculum encourages a student-centred approach where learners have an active role in their learning process and develop the skills and ability to make a significant contribution to society. Its particular strength lies in the integration of digital media and ICTs in an array of learning programmes.
History:
Established in Karachi in 1978, The knowledge and skills-based curriculum derived from the UK national curriculum guides students from Nursery to Cambridge International Examinations (for the 16 and 18 year age group), qualifying them for the IGCSE, and O and A Level examinations. The uniform implementation of the curriculum gives parents, students, and teachers the advantage of a smooth and efficient transfer from one school to another within the system.
 The City School
 Location (Main branch)
31-Industrial Area, Gurumangat Road, Gulberg III, Lahore, Pakistan
 Phone number
Call : +92 (42) 35773069-77

U.A.N : +92-42-111-444-123

Fax : +92 (42) 35773065

 Website
http://thecityschool.edu.pk/
5. LACAS
Over the years many LACAS students have been declared High Achievers by the University of Cambridge for their outstanding performance in the O Level and A Level examinations. These examinations provide a standard that is recognized internationally and have opened doors of prestigious universities in the UK, US, Canada, Australia and Pakistan to our alumni.
LACAS introduced the concept and format of parliamentary debates in Pakistan and has been hosting the prestigious Sondhi Debates Challenge Cup since 1989. LACAS is one of the pioneers in reviving the tradition of Annual Plays in Lahore.
From our very young Preschool students to our A Level students we strive to instill in each child the importance of questioning and enquiry, of courage and informed convictions and of large hearted tolerance.
History:
LACAS was established in 1987. Within three months, LACAS was referred to in the national daily Dawn as "a center of (educational) excellence". Since then LACAS has more than justified this praise. It was the first co-educational institution to offer A Level classes. By this pioneering effort the girls of Lahore for the first time got the option of taking the A Level examinations.
LACAS
Location (Main branch)
302 F/II, M.A Johar Town , Lahore
Phone number
TEL: +92 42 353 11 088-93

Fax: 35313495

Email
headoffice@lacas.edu.pk
Website
http://www.lacas.edu.pk/
6. Divisional Public School
Divisional Public School (DPS), established in 1963, is a prestigious series of mega-schools at the division level in Punjab,Pakistan. They are Selective schools. The scheme of Divisional Public Schools was initiated in 1958-59, when the "Sharif Commission", a special commission on national education for secondary education submitted detailed recommendations on primary through postgraduate education. The commission recommended a phased plan for the development of residential schools in addition to pre-cadet institutions at the divisional level and desired that the responsibility of managing the affairs of such institutions be entrusted to the commissioners of the divisions.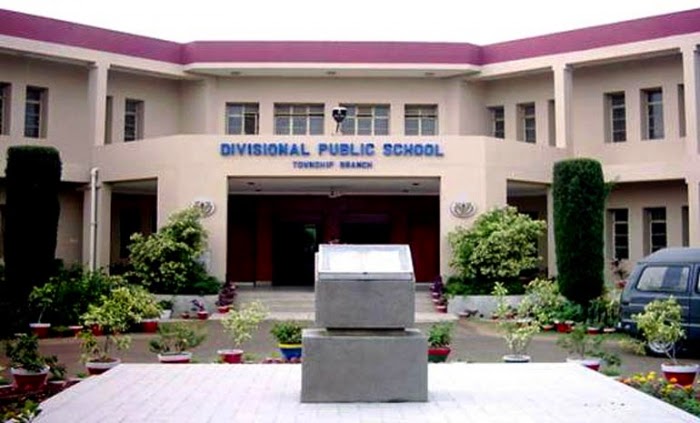 Such institutions were named Divisional Public Schools; the funds required to initiate their operation and maintenance were to be generated through private philanthropy.
Divisional Public School
Location (Main branch)
Sector A2, Lahore
Phone number
0092-42-35850240 ; 0092-42-35854262

0092-42-35857767

Email
principal@dpslahore.net

principal@dpslahore.edu.pk

Website
http://www.dpslahore.net/
7. National Grammar School
National Grammar School has established in 1988. The institute offers one of the most diverse and well-structured study programs amongst the top schools in Lahore. NGS has made it's name in the list of best private schools in Lahore as it strives to create a competitive environment where students are encouraged to excel in all areas of education including academics, sports and extracurricular. Their students have progressed to some of the highest ranking universities around the world and have gone on to pursue successful careers in various fields.
The educational system at national grammar school stimulates intellectual curiosity and exploration spirit. The school believes to encourage open mindedness and the release of intellectual potential in young generation. Students are encouraged to be self-reliant critical thinkers, who realize that learning is a lifelong process.
History:
NGS was established in 1988 as a small montessori school located in the heart of Lahore, opposite the Lahore gymkhana club, The Mall. Over the last 27 years, the school has grown to become one of the most prestigious institutions in the city. It's constantly rated as one of the top 10 schools in Lahore. It provides preschool education, primary education, secondary education and preparation for international general certificate of education (GCE) examinations.
The school is owned by the national grammar society and operates under the supervision of the board of governors of the society.
National Grammar School
Location (Main branch)
22D/1, Gulberg III , Sir Syed Road, Lahore
Phone number
TEL: 

+92 42 35756514 – 15

Email
info@ngs.edu.pk
Website
www.ngs.edu.pk

8. The Lahore Lyceum
As indicated in the school logo "Knowledge for strength and probity", the major aim and objectives are directed towards significant contribution and participation in the development of Nation building through Promotion
and widening of the scope of education
History:
Responding to the need and demand for a good quality educational institution at Lahore, a group of public spirited, highly motivated and renowned educationists got together to set up this institution in 1983. At the outset, only one building at a beautiful location on Aziz Avenue, Canal Road was selected to house the school. The idea was so perfectly transformed into a plan and was so skillfully executed that it received not only an encouraging response but also a warm welcome from the people. In a short period, the school reached up to its maximum capacity. There was a great demand for further expansion, so another building was selected to open a separate girls' branch almost adjacent to the main campus. The hard work, dedication, honesty and sincerity of the purpose worked and need for yet more branches came forth more forcefully. Campuses in important localities at Lahore and other main cities were set up. In approximately 28 years' time, 12 campuses with a large number of students from early school to O' level classes had come up at main cities of Pakistan.
The Lahore Lyceum
Location (Main branch)
33 Aziz Avenue, Canal Bank Gulberg V, Lahore
Phone number
042-35717914-16
Email
info@thelahorelyceum.edu.pk
Website
http://www.thelahorelyceum.edu.pk/
9. Sacred Heart School
The purpose of the Sacred Heart School is to groom its pupils through a well designed curriculum into well integrated and accomplished young women who will be able to take their place with dignity and poise in a multifaceted society and that they will also be able to make a significant contribution to it.
History:
The beginnings of the school can be said to be closely linked to the Great Famine which plagued our country at the end of the 19th Century. It was this famine that was instrumental in bringing the Sisters to the sub-continent in the year 1897. They answered the call from the Roman Catholic Hierarchy to leave their home, kith and kin to care for the many children who had become orphaned and abandoned. However, by the end of 1906 the Great Famine had become history and the flow of orphaned children slowed down to just 70. By 1908 the number had further decreased and only some 50 children remained to be cared for by the Sisters This meant that some of the rooms which constituted the orphanage were no longer required. All possibilities of an additional work of charity to bring in some financial aid for the remaining children were explored but all proved futile. It is well known that in time of great adversity that God enters more into our lives and a misfortune can bring about another 'good'. It was thus that the Sacred Heart School came into being.
Sacred Heart School
Location (Main branch)
33 Aziz Avenue, Canal Bank Gulberg V, Lahore
Phone number
042-35717914-16
Email
info@thelahorelyceum.edu.pk
Website
http://www.shsscjm.com/
10. The Educators
"THE EDUCATORS" envisions quality education as the key resource for national development, delivered to a cross section of our society through sustainable projects.
"THE EDUCATORS" aims for a quality learning experience for the students and quality training for the faculty by providing excellence in education within our socio-cultural framework, bringing forth benefit to students, community and the country.
History:
'Established in November 1975 as the Les Anges Montessori Academy for toddlers, Beaconhouse has since grown into a global network of private schools,institutes, and universities, imparting distinctive and meaningful education to students from pre-school to post-graduation. The Educators, a project ofBeaconhouse, has completed eleven years of service to educational development across the country with remarkable success. Established in 2002, it nowhas 600+ campuses & the market leader in Pakistan's educational landscape with a presence in over 200 cities and towns and a student strength exceeding150,000. This makes The Educators outreach the largest compared to any other private school in the world.'
The Educators
Location (Main branch)
10-11 Gurumangat Road,Gulberg -III, Lahore,Pakistan
Phone number
U.A.N : 042 111 777 800

Fax: 042 3571 2027

Email
info@educators.edu.pk
Website
http://www.educators.edu.pk/
11 Convent of Jesus and Mary
The Convent of Jesus and Mary 86 Clifton Karachi is an educational establishment under the management of the Sisters of Jesus and Mary, who conduct such institutions throughout the world.
The Congregation of Jesus and Mary was founded in 1837 by Claudine Thevenet, in France at the time of the Revolution. She was a woman of deep faith and her greatest anguish was "that men should die without ever experiencing God". She desired to form the young. For this purpose she established orphanages and schools where the young could be taught to aim at their entire self-development
History:
The first group of Sisters came to India in 1842. The Convent School in Sialkot was founded in 1856. Other establishments were founded in Murree and Lahore in the same century. However, it was only in 1959 the Convent School in Karachi was opened, chiefly to cater for the educational needs of English speaking children in the Clifton area. It is the aim of our school to bring about the all-round development of the child's physical, spiritual, intellectual, cultural and social growth, so as to form girls with integrated personalities, while taking into consideration the personal need of the individual and also that of the changing world of today. We strive for the spiritual and human formation of the pupil, and promote
the dignity of the human person while fostering social relation. The young student is thus given a chance to acquire a better knowledge of the world and as a consequence a desire to be a real service to others.
 Convent of Jesus and Mary
Location (Main branch)
4 Durand Road, Lahore Pakistan
Phone number
Tel : 92-42-6314450

Fax : 92-42-6362777

Email
Provincial Superior: pslahore@cjm-pakistan.com
Website
http://cjm.edu.pk/
You can discover many more schools of Lahore city on Locally Lahore App. Locally Lahore is a must have App, which allows you to explore Lahore and it covers up your all point of interest. It gives you information about latest events and happenings in Lahore.