School is a learning place for the students which provide formal education to the students. Parents all over the globe are concerned about sending their children to well reputed and schools that make their child's strong foundations. In Pakistan Lahore is an education hub where there are many famous schools and other educational institutes are present. Lahore is the most important city so being the most important city the quality of education provided in government schools as compared to other cities are far better.
Government Schools in Lahore
Aitchison College
An Aitchisonian exudes a well-cultivated air of confidence without appearing conceited. Aitchison College Lahore is an independent semi private college for boys. The college encircles up to date facilities with a good teaching faculty. The school's traditions and philosophy of what it means to succeed, may not always produce better scholastic rankings than other premier schools but it does result in the Aitchisonian having a broader breadth of experience and more rounded personality.
However, more than anything else, a good Aitchisonian is almost always gentlemanly – embodying all the values that it implies. The emphasis on character building is an ethos that is the very essence of what it means to be a student at Aitchison College.
Aitchison College pays special attention to sports and physical activities as they have one of the largest and best cricket grounds of Lahore.  You can travel through times as it has produced many students and still engage students to strive for better future.

History
Aitchison School is one of the inherited part of old Lahore as it was laid by Sir Ganga Ram in 1886 when only those can afford to study who have high social status. It was originally intended for the education of young Sikh Sirdars of the District but on the insistence of Sir Henry Davies, it widened its scope in 1874 to cater for the education of all government wards living in other parts of Punjab. The present constitution of Aitchison College is still based on the set of rules framed for the Wards' School.
Today, 2,180 pupils are representative of all areas of Pakistan and truly reflective of the demographic mix of nation.Also, brilliant player of hockey Qasim Zia and former Pakistani cricket captain Imran Khan are legends being produced by Aitchison College. Aaminah Haq, Fawad Afzal Khan, Meesha Shafi, Mehreen Raheel, Qasim Zia and Imran Khan are some of the notable names who studied at the college.
                                                                   Aitchison College
Location
Shahrah-e-Quaid-e-Azam Mall Road Lahore
Phone number
92 (042) -111-363-063
Email
info@aitchison.edu.pk
Website
http://www.aitchison.edu.pk/
Divisional Public School and College (DPS or DPSC)
DPS is a balanced composition of excellent facilities, studious environment, resolute determination to the cause of education, modern and effective teaching methodology, effective discipline, dedicated efforts for the personality development of the students, well directed syllabus and maintenance of an overall high standard which is so characteristic of DPS.
Like all good institutions DPS plays a pivotal role in meeting the individual and collective needs and aspirations of the people of the country in accordance with its ideology and heritage The first two Schools were simultaneously built in Faisalabad and Model Town, Lahore. Later, such schools were established in Sahiwal, Sargodha, Gujranwala, Rawalpindi and Dera Ghazi Khan.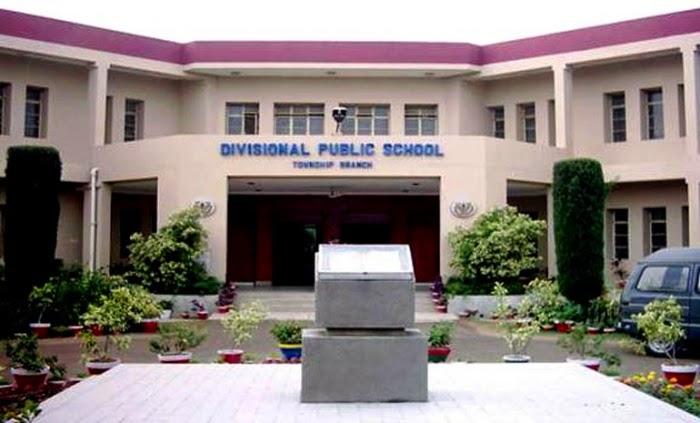 History
It was the spring of 1963 which witnessed the birth of an institution which was later to develop into an educational giant. The infant institution was initially started in two rented rooms of the Gaddafi Stadium then known as the National Stadium, Lahore. Later on, the institution was shifted to Model Town, Lahore, when the co-operative Model Town Society Limited, in extending its gracious cooperation, gifted about 200 kanals of land for the construction of the school buildings.
The first to be constructed among the school buildings was the present Boys Junior Wing building which was completed in 1965. In 1966 the school was raised to the level of a High School. The first batch of the talented scholars of this school took their matriculation examination in 1968. The same year yet another landmark was witnessed in the history of Divisional Public School when the School Boarding House started functioning with a strength of six students in the Staff Residential Quarters.
                                                                Divisional Public School
Location (Main branch)
Sector A2, Lahore
Phone number
0092-42-35850240 ; 0092-42-35854262

0092-42-35857767

Email
principal@dpslahore.net

principal@dpslahore.edu.pk

Website
http://www.dpslahore.net/
Convent of Jesus and Mary
The Convent of Jesus and Mary, Lahore, commonly referred to as "Convent", is a girls-only school situated in Lahore, Punjab. The aim of  this school to bring about the all-round development of the child's physical, spiritual, intellectual, cultural and social growth, so as to form girls with integrated personalities, while taking into consideration the personal need of the individual and also that of the changing world of today.It educates over 2,300 girls aged between 4 to 18 years starting from preschool to Grade 11.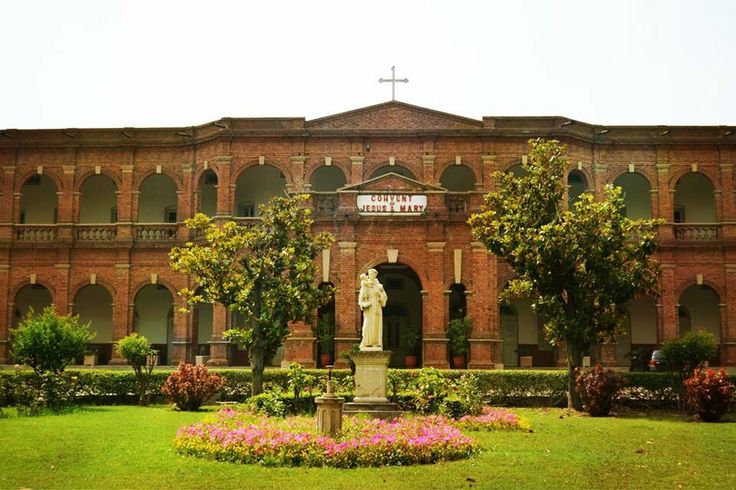 History
The Convent of Jesus and Mary 86 Clifton Karachi is an educational establishment under the management of the Sisters of Jesus and Mary, who conduct such institutions throughout the world. The first group of Sisters came to India in 1842. The Convent School in Sialkot was founded in 1856. Other establishments were founded in Murree and Lahore in the same century. However, it was only in 1959 the Convent School in Karachi was opened, chiefly to cater for the educational needs of English speaking children in the Clifton area.
                                               Convent of Jesus and Mary
Location (Main branch)
4 Durand Road, Lahore Pakistan
Phone number
Tel : 92-42-6314450

Fax : 92-42-6362777

Email
Provincial Superior: pslahore@cjm-pakistan.com
Website
http://cjm.edu.pk/
Queen Mary College
Queen Mary College (or QMC), is an autonomous academic institution for girls located at Lahore, Punjab. It was established on December 10, 1908 as Victoria May Girls High School and later renamed in honor of the Queen Consort of King George V in 1911.
Queen Mary College provides preschool, primary, secondary, undergraduate as well as postgraduate education and preparation for international GCE O' Level examination. Queen Mary College starting in 1908 with a group of only 11 students, now has about 7,000 students with a faculty of 244 members. Education is imparted from Class 1 to the Postgraduate level. It comprises four sections and each section is supervised by a Section Head. The Principal is the Chief Administrator. The sections are Junior, Senior, College and the Postgraduate Section.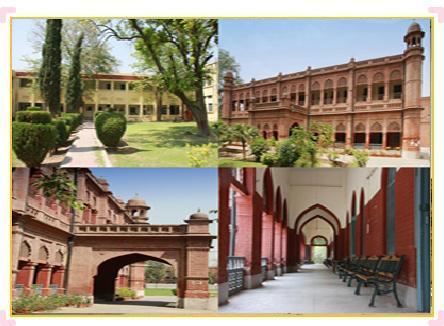 History
Among the girls who were first admitted to the school, were Ms. Jahan Ara and Ms.Gaiti Ara who later played an important role in the freedom movement of Pakistan as Begum Jahan Ara Shahnawaz and Begum Gaiti Ara Bashir Ahmad.
Begum Shahnawaz also worked for the welfare of her Alma Mater and remained the President of the Advisory Committee of the College for a number of years. Many other prominent ladies of Lahore, like Lady Fazl-e-Hussain and Lady Abdul Qadir were also members of this Committee. Established as a school for the daughters of the rich and powerful, Queen Mary College, after independence, removed the old restrictions on admission to the institution and opened its gates to applicants from all sections of society. It became a Degree College in 1966 and a center for Postgraduate classes in 2003.
                            Queen Mary Girls School

Location (Main branch)
2-Durrand Road Garhi Shahu, Lahore
Phone number
(042) 36278789
Email
qmcqueries@qmc.edu.pk
Website
http://www.qmc.edu.pk/
Central Model School
Central Model School or CMS Lahore, is a school in Lahore, Punjab, Pakistan. The school has two independent branches, with independent Head Masters; one is near District Court and the other is in the center of Samanabad, near Masjid e Khizra. More than 5000 students study in the school.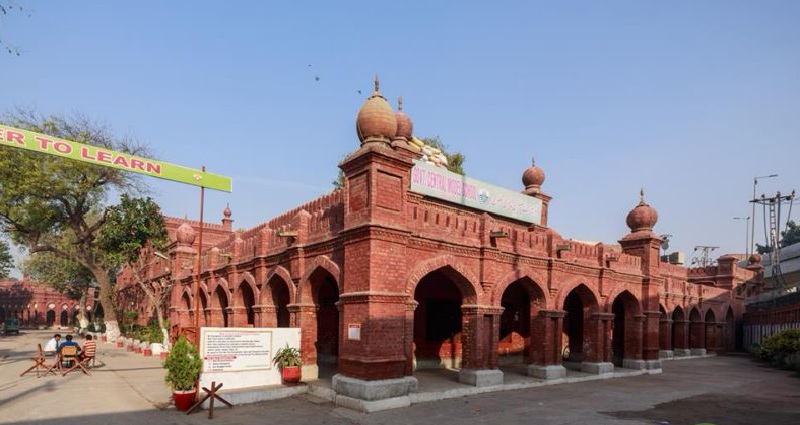 History
Central Model School (District Court's) the senior headmaster. Central Model School was established in 1883 as middle school in the building of Anarkali Girls High School, opposite the Punjab University senate hall. The middle school was upgraded to high level in 1888 and shifted to a portion of Central Training College. The space in the training college being insufficient, the school was shifted to the present building in 1891 near District Courts Lahore.
Junior classes were abolished in 1920 by Mr. H.T. Nolton, the headmaster but were restored in 1940 by the first Muslim headmaster of the school Mr. M.A. Makhdoomi. Central Model School served as a laboratory school for the Central Training College from 1891 to 1991. The school was granted autonomous status in 1990, with its own board of governors.
                                            Central Model School

Location (Main branch)
 F-II, Bilal Center, 9 Nicholson Road Lahore. Pakistan
Phone number
(042) 37562223
Email
oldmodelians@gmail.com
Fax

+92-42-36284210
---
You can discover more educational Institutes of Lahore city on Locally Lahore. Locally Lahore is a must have App, which allows you to explore Lahore and it covers up all point of interest. It gives you information about latest events and happenings in Lahore.
Download Locally Lahore Android & iPhone App. Join locally lahore on G+ and Facebook to get in touch with the latest information and events of Lahore.
Find out more information of Locally Lahore App on www.locallylahore.com